Skip to main content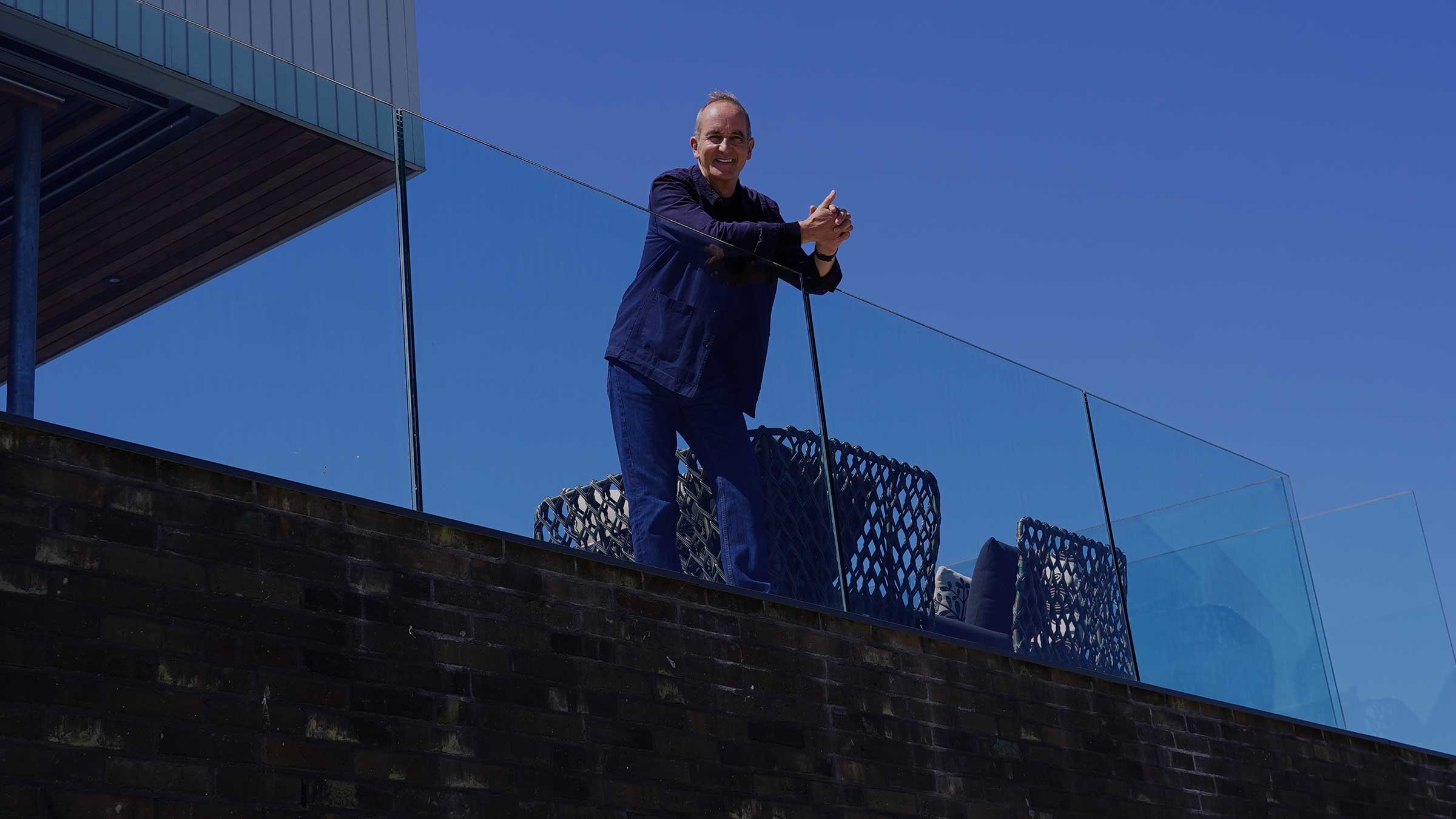 As Grand Designs returns with its annual House of the Year awards, we round up the show's most mind-boggling projects – from the brutalist to the beautiful
By Chris Miller, writer
They call it a dream house for a reason. We've all spent idle hours constructing the perfect dwelling in our heads while never thinking we'd have the resources, time or wherewithal to make the vision a reality. All of us, that is, apart from the stars of Channel 4's Grand Designs, who've been turning dream houses into very real houses for more than 20 years now.
But sometimes, of course, that dream turns into a nightmare as the awesomely ambitious architectural projects take their toll on the designers' bank accounts, health and relationships. As Kevin McCloud returns to our screens with Grand Designs' annual look at the best new houses in the UK, we look back at some of the most memorable buildings featured on the show – including a few cautionary tales…
The power of invisibility

Artists Michael and Jean built the Out House in the unspoiled setting of the Forest of Dean. At least we think they did, because the beauty of this house is that it's almost completely hidden in the landscape. Containing studio/workshops for the pair, three interior courtyards and a 45-metre corridor, it's so long that you need a scooter to get from one end to the other. But, oh, the glorious scenery, and the blessed peace! We'd move there in a heartbeat. If we could find it.
Towering folly

It takes a special kind of vision to see the potential of a derelict water tower in Kennington, but that's what property developer Leigh did. He and his partner Graham ploughed around £2.4m into the project, including almost a hundred grand borrowed from his gran to get it finished. Now with a new living space and lift shaft attached, it's an impressive structure with obviously incredible views… but unfortunately Leigh's asking price of £6.5m was too high, and it ended up only making a relatively tiny profit. We hope Gran got her money back.
Hobbit house

While some Grand Designers spend millions, Simon and Jasmine began their quest to build an eco-friendly family home in Pembrokeshire with a budget of just £500. They created an attractive, self-sustaining cottage with a turfed roof that wouldn't have looked out of place in Tolkien's Hobbiton, and did much of the work themselves, using found and recycled materials. So… well, at least they didn't lose much money when it sadly burned down a couple of years later.
Holy health hazard

Oh Dean. Dean, Dean, Dean. The builder snapped up a church in the Tipton area of Birmingham for under £13K, had to deal with all the complex regulations concerning listed buildings, spent all his savings, did loads of the work himself… and what did he have to show for it? Surgery for the injuries he suffered during the rebuild, a divorce, and not one but TWO heart attacks. And, admittedly, a distinctive property (with its own observatory) that's now worth £1.3m. But at what cost, Dean?!
From skate park…

We all like skate parks, right? They're a great place for young – or older! – people to hang out and hone skills that could, who knows, take them to the Olympics one day. They're great. But we're not sure we'd want to live in one. Then again, we're not Adrian, who was inspired by the skate parks of his youth to create a family home made entirely of concrete, in line with the 20th-century architectural movement known as brutalism. "Everything is… chunky," observed Kevin when he visited. He was not wrong.
…to snake park

Kevin described this house, a conversion of a gothic cemetery-keeper's cottage, as "the modern equivalent of a baronial home": it has a moat, a sweeping staircase, heraldic devices and turrets, as well as a more modern wine cellar, luxurious TV room and swimming pool in the basement. But its most distinctive feature is the curved roof of shiny, multi-coloured interlocking panels, just in case you want to live in what looks like a giant snake twisting its way around the Devon hillside. Calm down, Voldemort.
The infinite build

Many of the people who appear on the show are intent on building houses that suit their needs perfectly, so their families can live in them for decades. Most don't envisage spending decades actually building them. "It's quite organic in nature," explained Ed in 2005, as he laid his foundations in Herefordshire using natural, local materials. "It might be that it takes another five years, but that's part of life, isn't it?" It certainly was a big part of his family's life: when Kevin returned in 2020, the house was still not quite finished. To be fair, though, they've lived there since 2014 – and it's a superb structure.
Baby Shards

You'll see a variety of building materials featured on Grand Designs. Lots of glass, for the light and the views; these days, plenty of eco-friendly wood from sustainable forests. Joe and Claire decided they wanted a house built from 34 giant zinc shards. Setting a budget of £835K, they forged ahead with this bizarre construction, which soon got slightly out of hand. Fortunately they found another £1.65m or so down the back of the sofa – a sofa made of corrugated aluminium or copper hexagons, perhaps – and completed the build, for a dwelling that's more spiky modern artwork than comfy family home.
Life in ruins

Most people saw a pile of old stones. Rob and Ruth saw their future. Determined to preserve their local heritage, the Cumbrian couple set about rebuilding a ruined mill that had been used for various purposes (including as a pigsty) into a modern house/workshop/office, while also grappling with its Historic England status as a scheduled monument. On a budget. Kevin was sceptical. But the result was a genuine wonder, as they created a comfortable, functional building while maintaining the integrity of the original – and all for £300K, or around a thousand pounds a square metre. "You can't build social housing for that," Kevin sagely pointed out.
Ship shape

If he had a favourite Grand Design, Kevin admitted, it would be this. Farmer-cum-architect Patrick was super-enthusiastic about the housing opportunities presented by shipping containers. But when one was delivered to his farm in rural Northern Ireland, swinging unsteadily into place on a crane, even Patrick himself seemed unconvinced. Fast-forward a few months and Kevin was positively gushing: "This is great! Into the fairy kingdom has landed, quite gently, something from Battlestar Galactica… It hasn't lost its magic, this place. I think, if anything, it's multiplied." So delighted was Patrick with his light-drenched, ultra-modern shipping container home that he installed another one to house his architecture practice.
When is Grand Designs: House Of The Year 2021 on TV?
Watch Grand Designs: House Of The Year 2021 at 8pm on Wednesday 17 November on Channel 4/HD (CH 104/141). Also available in Apps & Games > All 4.
TV channels: Channels, content and features available depend on your chosen package. Channel line-ups and content are subject to change at any time and to regional variations.
HD: HD TV set, V HD Box, TiVo box, Virgin TV V6 box or Virgin TV 360 box connected with HDMI cables required for HD channels. Number of inclusive HD channels depends on package.
Catch Up TV: Catch Up TV content available for up to 7 days or up to 30 days after broadcast, depending on content.