Skip to main content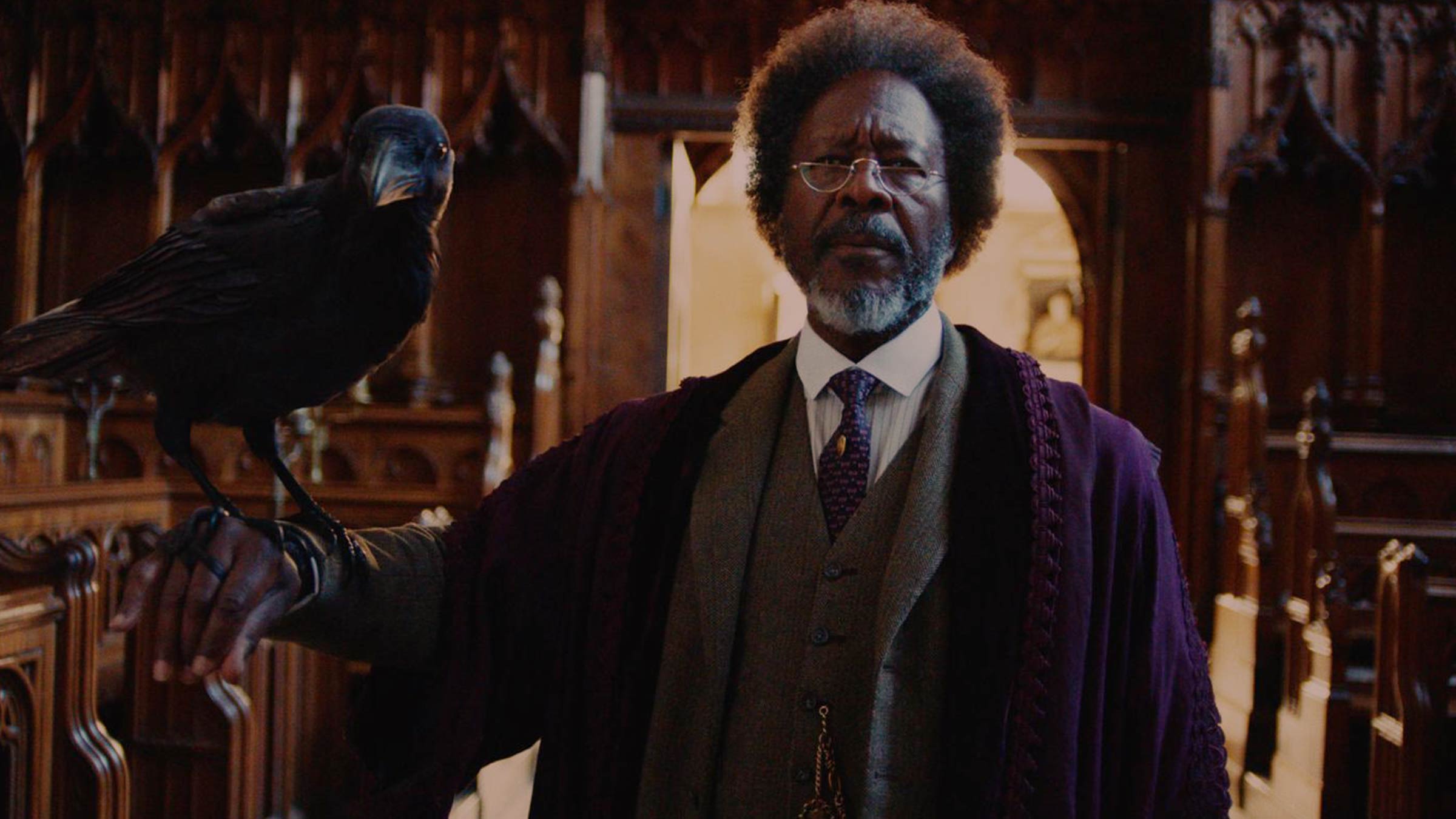 TV shows define generations. His Dark Materials will define this one…
His Dark Materials, Sunday 3 November, 8pm, BBC One HD (CH 101/108). Also available for 30 days in Catch Up > Channels > BBC iPlayer
Nervous. That's how you'd best describe fans of Philip Pullman's incredible fantasy novels when the BBC announced its plans to create a new TV series. After all, they'd already smarted over 2007's The Golden Compass, a film based on Pullman's first novel, which didn't so much drop the ball as drop-kick it off a cliff.
Good news then, that this faithful adaptation doesn't fall into the same traps. Even better news, it's simply spectacular. Co-produced by HBO, it looks like a big-budget, Peak TV-level US drama (the opening credits are very Thrones-like), but this is undoubtedly a BBC drama in the very best sense; peerless storytelling, unmatched talent on and off screen: the very best of British.

It stars James McAvoy (Lord Asriel), Ruth Wilson (Mrs Coulter), Lin-Manuel Miranda (Lee Scoresby) and Dafne Keen (Lyra) and, so confident are the producers in series 1, the second series – based on the second book in the series, The Subtle Knife – is already halfway through filming. We met the stars and the show's creative team at the world premiere of episode 1 and learned the following things…
1. These dæmons live and breathe on the screen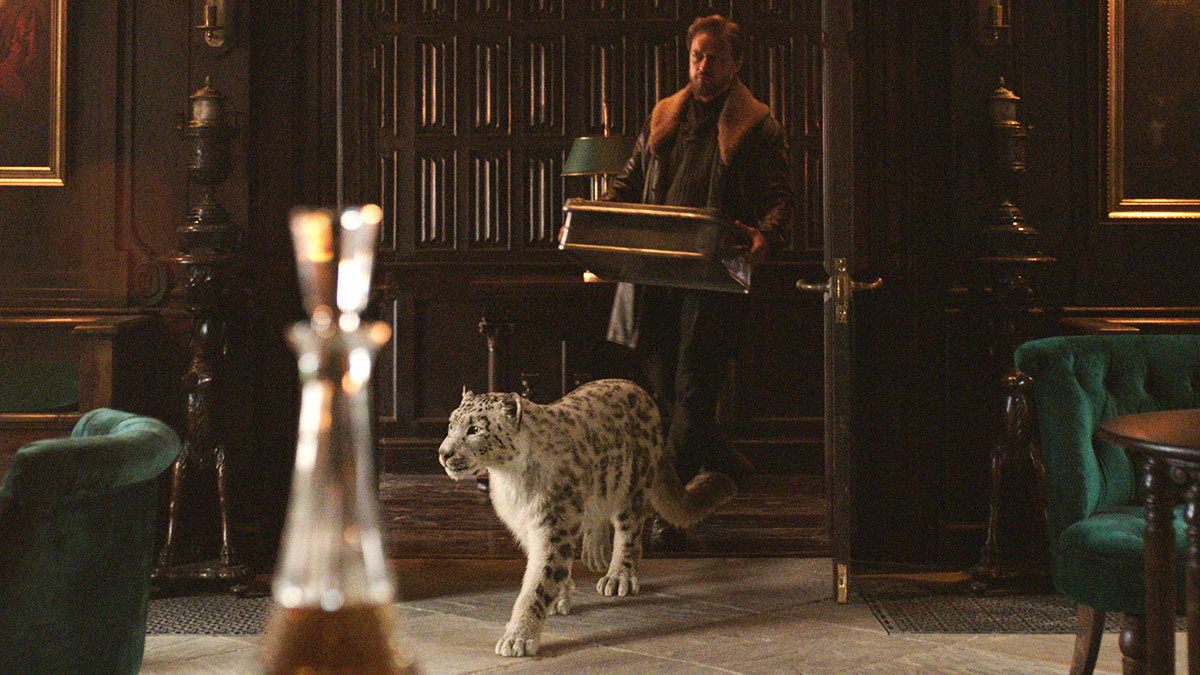 In the world of His Dark Materials, dæmons are your soul manifested in the physical form of an animal. They're created using photorealistic CGI, but puppets are used on set to inform the actors' performances. "I looked over at [James McAvoy's] leopard at my feet," said Clarke Peters (The Master). "The puppeteer made it breathe, and moved it around so that it would get comfortable. The face of the puppet looks so awesome, you didn't know whether you were really looking at a leopard or not."
2. Ruth Wilson says her dæmon unlocked Mrs Coulter
She says: "Brian [the puppeteer] played my monkey. My dæmon doesn't have a name and it doesn't speak so I have a different relationship to everyone else. I felt my key into Mrs Coulter was her relationship with her dæmon. Everyone's character has that interesting relationship, but hers is really quite specific. So, Brian came on, and together we thought, "Okay, so how do you move like a monkey?" Let's do that. So I moved like a monkey to find the inner monkey in me.
"These dæmons, they are your soul. They can't just be an added piece in the background, they are very fundamental to every scene on the page."
3. Dafne Keen's Lyra is the hero we need right now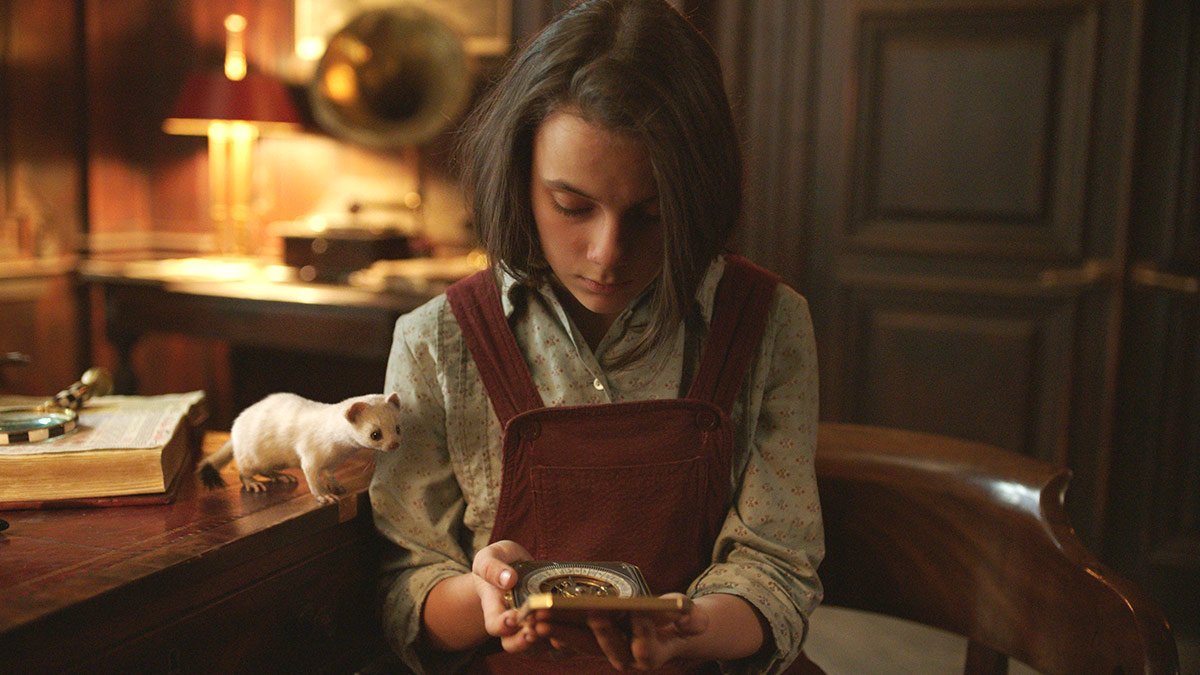 The young actor, who previously starred in Logan, gives a brilliant performance – and vitally so, as the action all hinges on her shoulders. Ruth Wilson admitted she ended up taking notes from the 14-year-old. "Dafne came into the audition, and we knew instantly," she said. "I thought Dafne brought such an amazing energy. And there's an animal side to her, which made me think: "that's got to be Mrs Coulter when she was younger". She's brilliant."
4. Dafne has hopes for her Lyra
While Keen looks different to the curly haired blonde in Pullman's books, her Lyra is unmistakably the same, and Dafne says the pair even share personality traits: "Very nosy. Very curious. Quite loud, probably."
What does she make of Lyra? "Lyra is growing up in a world of men, which is basically what is happening to any girl in 2019. What every single girl should take from her is, literally, don't be scared. Go out there. Be yourself, because if you are a force of nature, which Lyra is, you will make yourself be seen and be heard."
5. His Dark Materials is an adaptation, not a reinvention
"I tried really hard," said writer Jack Thorne (The Accident, The Virtues). "We did 46 drafts of episode 1. And we went down a lot of wrong corridors and sat in those corridors and wept.
"These books are monstrously good, and when you're given an adaptation, there are two forms of adaptation. One is where you go, ah, there's a seed of something brilliant here that I can play with and make work. And then there's another where you go, my job is just to get this as close to this as possible on the screen. And because the books are perfect, when you're given perfection, that's scary!"
6. Ruth Wilson loved playing "the mother of all evil and the cesspit of moral filth"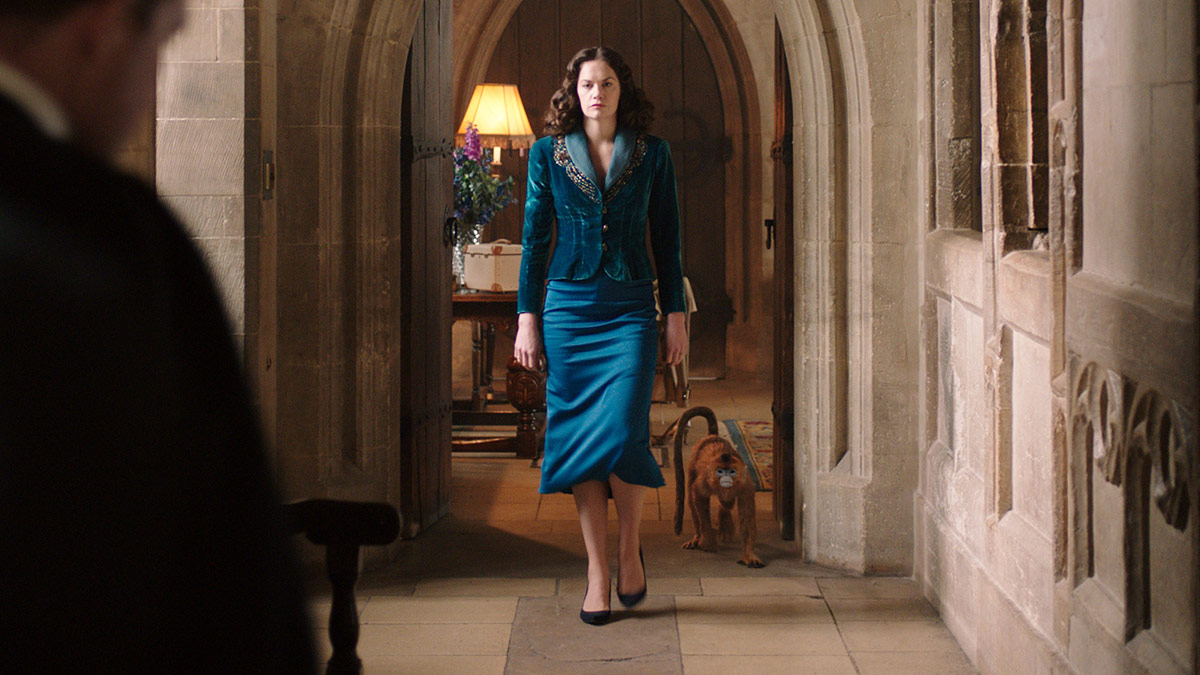 That's the description Wilson received when she was offered the part of Mrs Coulter. "When that came through, I was like, well, I can't say no to this," she said. "[Mrs Coulter] is so mysterious and unknowable, and constantly unpredictable. That's why it's such a joy to play because each scene you can keep switching and confusing the audience, confusing your fellow actors. But she's a master manipulator. She knows what she's doing. And she's incredibly intelligent and driven."
7. Wilson wanted Mrs Coulter to look approachable
She said: "I mean, she's got to attract kids. So I wanted fluffy, touchable hair. We talked about the clothes being tactile. So velvets and satins and sparkles for the children. Yeah… it's pretty dark."
8. Writing for one major fantasy franchise didn't help Jack Thorne's nerves
Asked whether writing Harry Potter And The Cursed Child for the West End eased the pressure surrounding His Dark Materials, Thorne simply answered: "No." He signed up to write the first series six months before the Potter play opened, adding: "I was dying, I couldn't breathe and my wife was pregnant. [But] they're just so perfect these books, and the idea of anyone else doing them, I would just have been insanely jealous."
9. The religious commentary hasn't been diluted

Among the major criticisms of The Golden Compass was the heavy-handed approach to cutting the books' religious themes and overtones from the film (vital aspects considering sinister church The Magisterium is the primary antagonist of the series). Thankfully, having seen episode 1, we can reveal that all is present and correct. Producer Jane Tranter adds: "You don't work for the BBC and HBO and do a vanilla adaptation."
10. His Dark Material's contemporariness is undeniable
Within Northern Lights, we see children separated from their families and abuses of power at the highest level. Jack Thorne can see the modern-day parallels: "We live in scary times. And I think I think there's so much in Philip's book that's about now and where we're at now, even more than when he first wrote it.
"The thing that I most admire about his storytelling is that there's an obvious story to be told – Asriel's story. And he doesn't tell it, he tells Lyra's. And that choice between following the person who's intent on greatness, Asriel, and abandoning that [to] follow the person intent on goodness, Lyra, is such a bold and brilliant choice.
"And, you know, Greta Thunberg, Lyra, there are quite a lot of similarities there."
11. Children could and should watch it, says producer Jane Tranter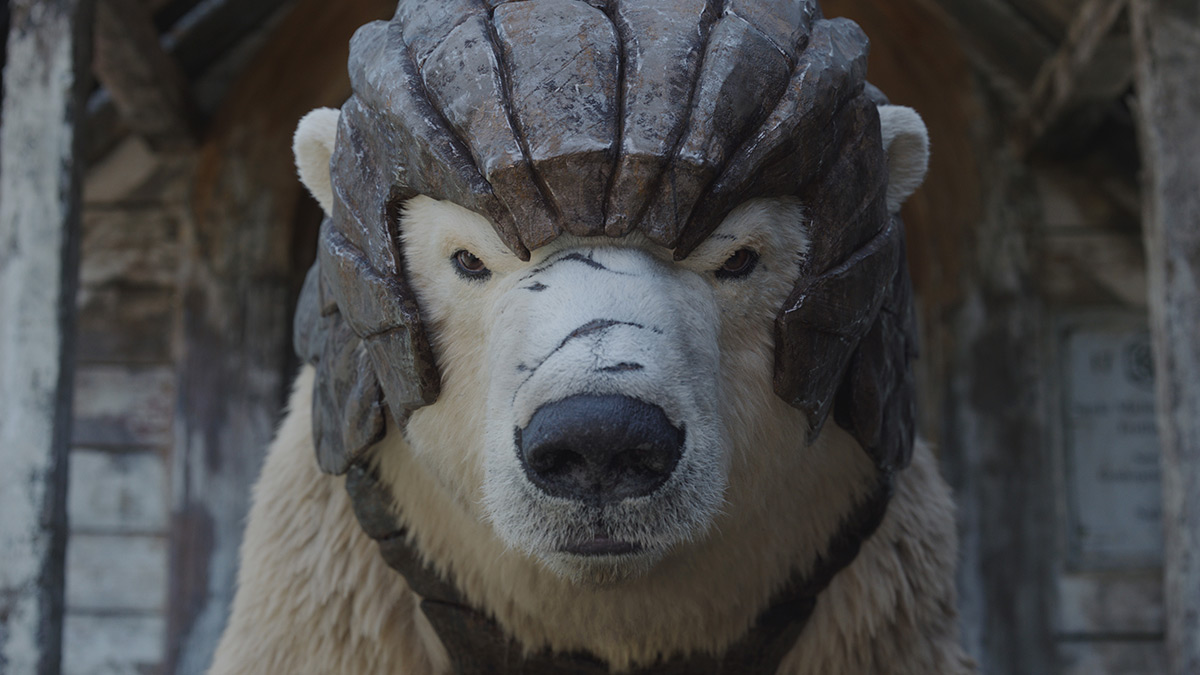 "Children are going to be scared the least by it because they're not going to understand all the different levels of darkness," she said. "What we tried to do with the adaptation was exactly what Philip said he did with the books, which is that he wrote books for adults that children could and should read. We made a television adaptation for adults that children could and should watch. It's called His Dark Materials, there is darkness in it. I don't see why children can't watch it."
12. It's three seasons, each with eight episodes, except…
"I think we thought book one (Northern Lights) could not be adapted in fewer than eight episodes," said Tranter. "And I didn't want to push my luck asking for more than eight."
Tantalisingly, she added: "Eight episodes for The Subtle Knife felt right. The Amber Spyglass is a question mark. I mean, The Amber Spyglass is a magnificent beast that will need some time to be wrestled to the ground. And it might need – just brace yourselves guys – it might be more than eight episodes."
When is His Dark Materials on TV?
You can watch episode 1 of His Dark Materials on Sunday 3 November at 8pm on BBC One HD (CH 101/108). There are eight episodes in total in series 1, each lasting one hour.
TV channels: Channels, content and features available depend on your chosen package. Channel line-ups and content are subject to change at any time and to regional variations.
HD: HD TV set, V HD Box, TiVo box or Virgin TV V6 connected with HDMI cables required for HD channels. Number of inclusive HD channels depends on package.
Catch Up TV: Catch Up TV content available for up to 7 days or up to 30 days after broadcast, depending on content.
Interviews: Any opinions expressed in interviews are those of the interview subject and not those of Virgin Media.
Image credits: His Dark Materials © Bad Wolf