Skip to main content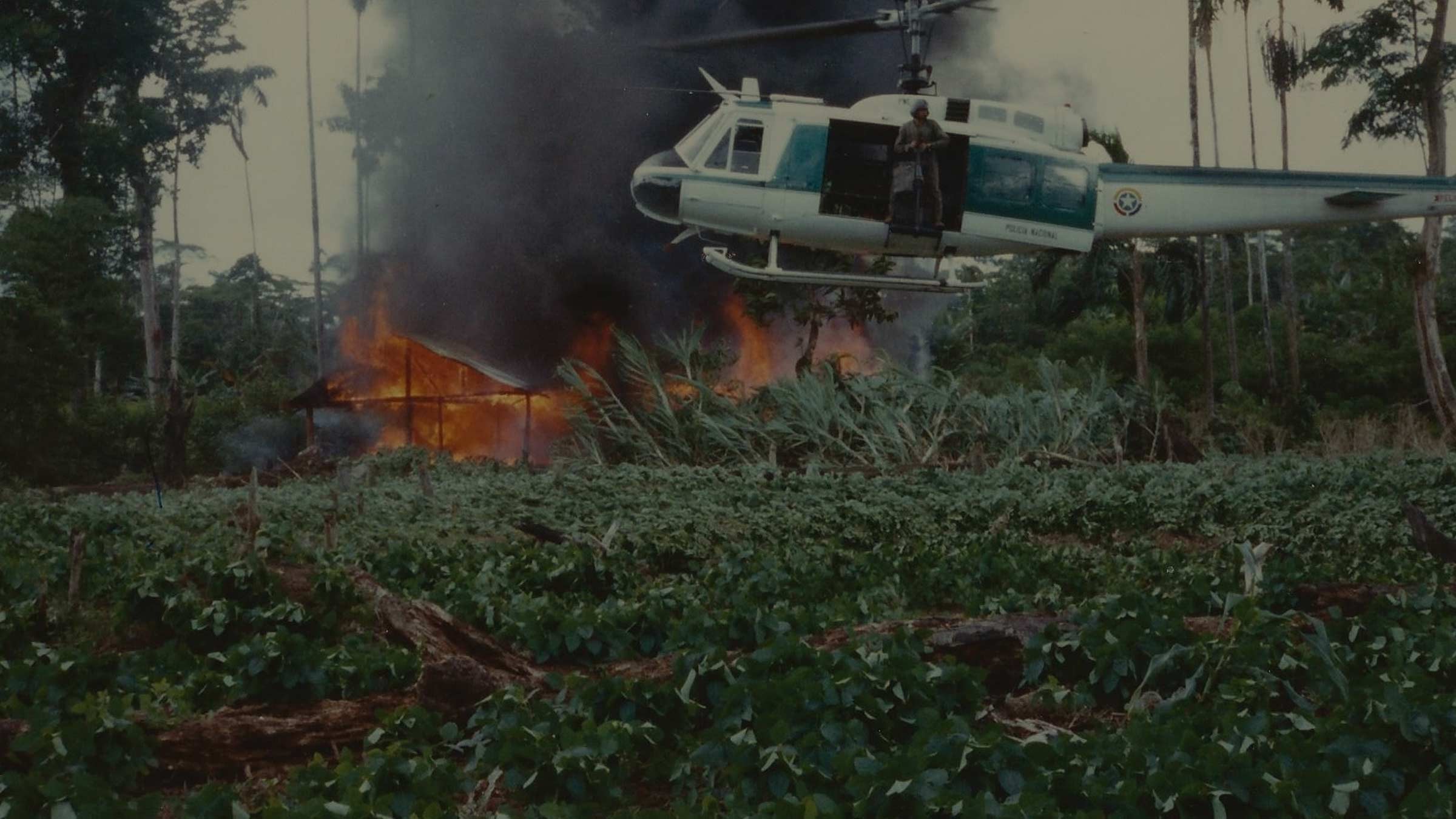 Extra! Extra! Hear all about it!
In Their Own Words, Monday 10 June, 9pm, National Geographic/HD (CH 266/268). Also available for 30 days in Catch Up > Channels > National Geographic
Off the back of National Geographic's Diana: In Her Own Words and the Emmy award-winning Challenger Disaster: Lost Tapes, the channel has once again joined forces with Tom Jennings, who executive produces and directs the new series, In Their Own Words.
This three-part documentary series includes archive footage and interviews, many of which have never been heard or broadcast before. Each episode covers significant events, as told by the people who lived through them at the time. No newspaper clippings, media coverage or even photographs can measure up to these oral histories, which are as informative as they are visceral.
Browse our In Their Own Words episode guide to find out more about Bernie Madoff's Ponzi scheme, Pablo Escobar's capture and the Deepwater Horizon explosion, what the headlines were at the time and the need-to-know quotes – taken straight from the horse's mouth.

Bernie Madoff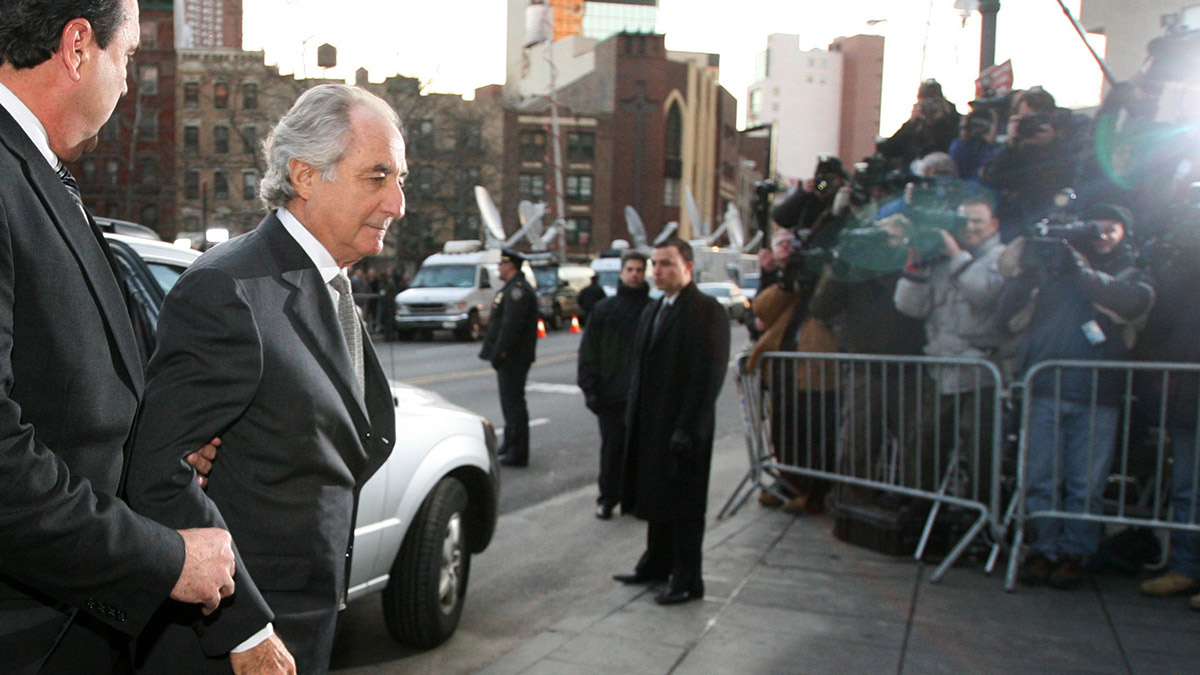 The lowdown
It's been ten years since Bernard Madoff was sentenced to 150 years in prison after committing the largest financial fraud in history. In December 2008, Madoff, founder of the Wall Street firm Bernard L Madoff Investment Securities LLC, confessed to running his business (which he set up in 1960) as a Ponzi scheme.
A Ponzi scheme cons people into parting with their money by bigging up the "legitimate" business they're investing in and promising great returns. Money is then taken from new investors to pay off existing investors, meaning that there must be an endless supply of suckers to continue the cycle. And that is how Bernie made-off with $65 billion – until his empire came crashing down.
Victims, employees, family members, FBI agents, and even Madoff himself (from prison, no less), sound off in this episode, which includes archive news footage, rare photographs, audio recordings and re-enactments.
Making headlines
Bernard Madoff arrested over alleged $50 billion fraud
12 December 2008, Reuters

How Bernie Madoff made smart folks look dumb
13 December 2008, The Wall Street Journal

Even winners may lose with Madoff
18 December 2008, The New York Times

The Madoff affair: Con of the century
18 December 2008, The Economist
Quote this
"He betrayed not just his friends, but his closest friends, and people who entrusted him with everything they had saved. He betrayed charities, whose sole purpose with the funds they had was to do good. I think in the Bible we call it an abomination, an act so alien to our values and our natures that it cannot be understood or explained." – Mort Zuckerman, media magnate and philanthropist
"I thought I could extricate myself after a very short period of time, but the whole thing sort of spun out of control. They had a sense something was not right, but everybody was greedy. Everybody wanted to go on and I just went along with it. It was a nightmare. Imagine not being able to tell anybody. I destroyed the family. They said, "Why did you need to do this?" I said, "I don't know."" – Bernard Madoff
Narco Wars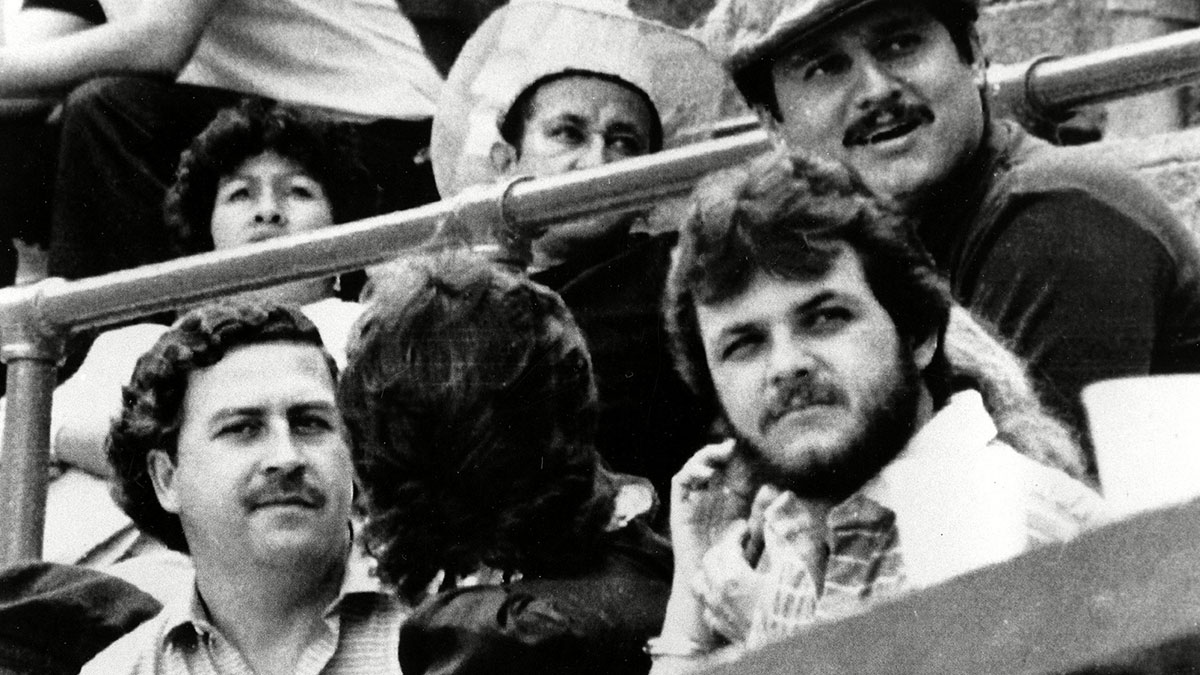 The lowdown
In the 1980s, DEA (Drug Enforcement Administration) Special Agent Javier Peña was sent to Bogotá, Colombia, to find drug lord Pablo Escobar. Fellow Special Agent Steve Murphy later joined him. This is the story of how they, along with the Colombian National Police, brought down one of the world's most vicious drug cartels.
The Medellín Cartel, which originated in Medellín, Colombia, was founded by Escobar. In the 1970s and 80s, it had operations in Bolivia, Colombia, Panama, Peru, Central America, the United States, Canada and even Europe. At its height, the cartel made around $60 million each day by smuggling cocaine into various countries. And Escobar himself enjoyed an annual pay cheque of up to $21.9 billion!
The search finally came to an end in December 1993, when Escobar was killed during a rooftop shootout. The killing blow was delivered via a shot through his ear, leading to speculation that he took his own life. Controversially, Murphy even had his picture taken next to Escobar's body, something he discusses in this episode. The agents' first-hand insights, never-before-seen footage and secret recordings captured by Colombian police make for a truly fascinating, and frightening, account of the search for one of the world's most wanted men.
Making headlines
Colombia seizes 11 leading members of cocaine cartel
11 July 1990, Los Angeles Times

19 killed by gunmen in Colombia
27 September 1990, The Washington Post

Record murder wave overwhelms Medellín
10 March 1991, The Washington Post

Head of Medellín cocaine cartel is killed by troops in Colombia
3 December 1993, The New York Times
Quote this
"They call him [Pablo Escobar] the inventor of narco terrorism. He had the audacity to drop leaflets at the car bomb sites [that said]: "We prefer a tomb in Colombia than a jail cell in the United States"… The search became a war because of all the police officers Pablo killed. It got personal." – Javier Peña, DEA Special Agent
"Maintaining your professionalism, you're thinking, "If I encounter Pablo Escobar, I've got no problem pulling the trigger on this guy."" – Steve Murphy, DEA Special Agent
Deepwater Horizon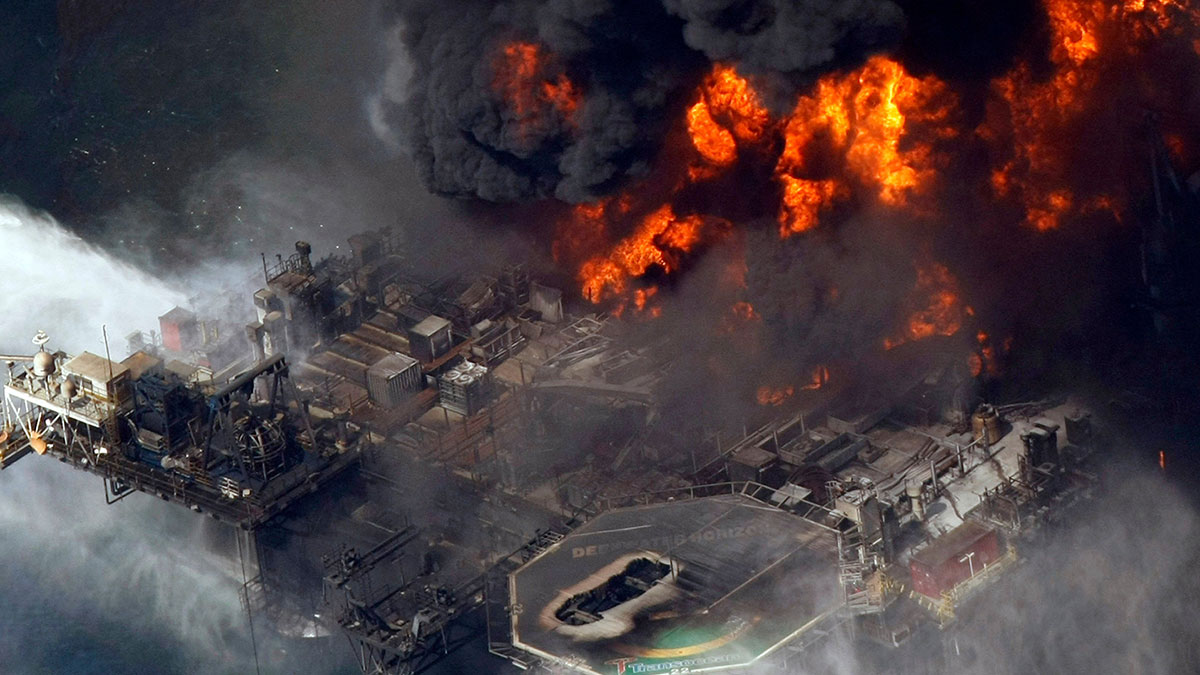 The lowdown
On 20 April, 2010, the Deepwater Horizon drilling rig, located off the coast of Louisiana, exploded, igniting a fireball that was visible from 64 km away. The explosion killed 11 workers and injured 17 others. Miraculously, 98 people escaped unscathed. Two days later, the Deepwater Horizon sank, causing the largest oil spill – and one of the worst environmental disasters – in US history, with millions of barrels of oil released into the Gulf of Mexico.
The rig was owned and operated by Transocean, which was drilling on behalf of BP. Both companies came under heavy scrutiny in the US government's official report on the incident, which was published in September 2011. Defective cement inside the well was identified as the likely cause of the explosion, with Transocean, BP and contractor Halliburton blamed for not identifying the issue.
Earlier in 2011, a White House commission also found that BP had cut costs failed to implement an adequate safety protocol for such an event. Hear from the oil rig workers who lived to tell the tale in this eye-opening episode.
Making headlines
Deepwater Horizon oil rig fire leaves 11 missing
21 April 2010, The Guardian

Oil drilling accidents prompting new safety rules
23 April 2010, The San Diego Union-Tribune

Memorial service honors 11 dead oil rig workers
25 May 2010, USA Today

Deepwater Horizon: Inspections: MMS [US Minerals and Management Service] skipped monthly inspections on doomed rig
25 May 2011, Huffington Post
Quote this
"My next recollection was that I had a lot of debris on top of me. I tried two different times to get up, but whatever it was, it was a substantial weight and I told myself, "Either you get up, or you're gonna lay here and die."" – Randy Ezell, senior toolpusher, Deepwater Horizon
"Crawling through the ECR [engine control room], my arm wouldn't work, my left leg wouldn't work, I couldn't breathe, I couldn't see. I knew I had to get outside to some fresh air. I crawl across the bodies of at least two men. I don't know their condition. I'm trying to get them to respond. They're not responding. I assume they're dead, and keep moving, because I know I'm in no condition to help them. I can barely help myself at this point." – Mike Williams, Chief electronics technician, Deepwater Horizon
In Their Own Words, Monday 10 June, 9pm, National Geographic/HD (CH 266/268). Also available for 30 days in Catch Up > Channels > National Geographic
TV channels: Channels, content and features available depend on your chosen package. Channel line-ups and content are subject to change at any time and to regional variations.
HD: HD TV set, V HD Box, TiVo box or Virgin TV V6 connected with HDMI cables required for HD channels. Number of inclusive HD channels depends on package.
Catch Up TV: Catch Up TV content available for up to 7 days or up to the 30 days after broadcast, depending on content.
Interviews: Any opinions expressed in interviews are those of the interview subject and not those of Virgin Media.
Image credit: In Thier Own Words © National Geographic