Skip to main content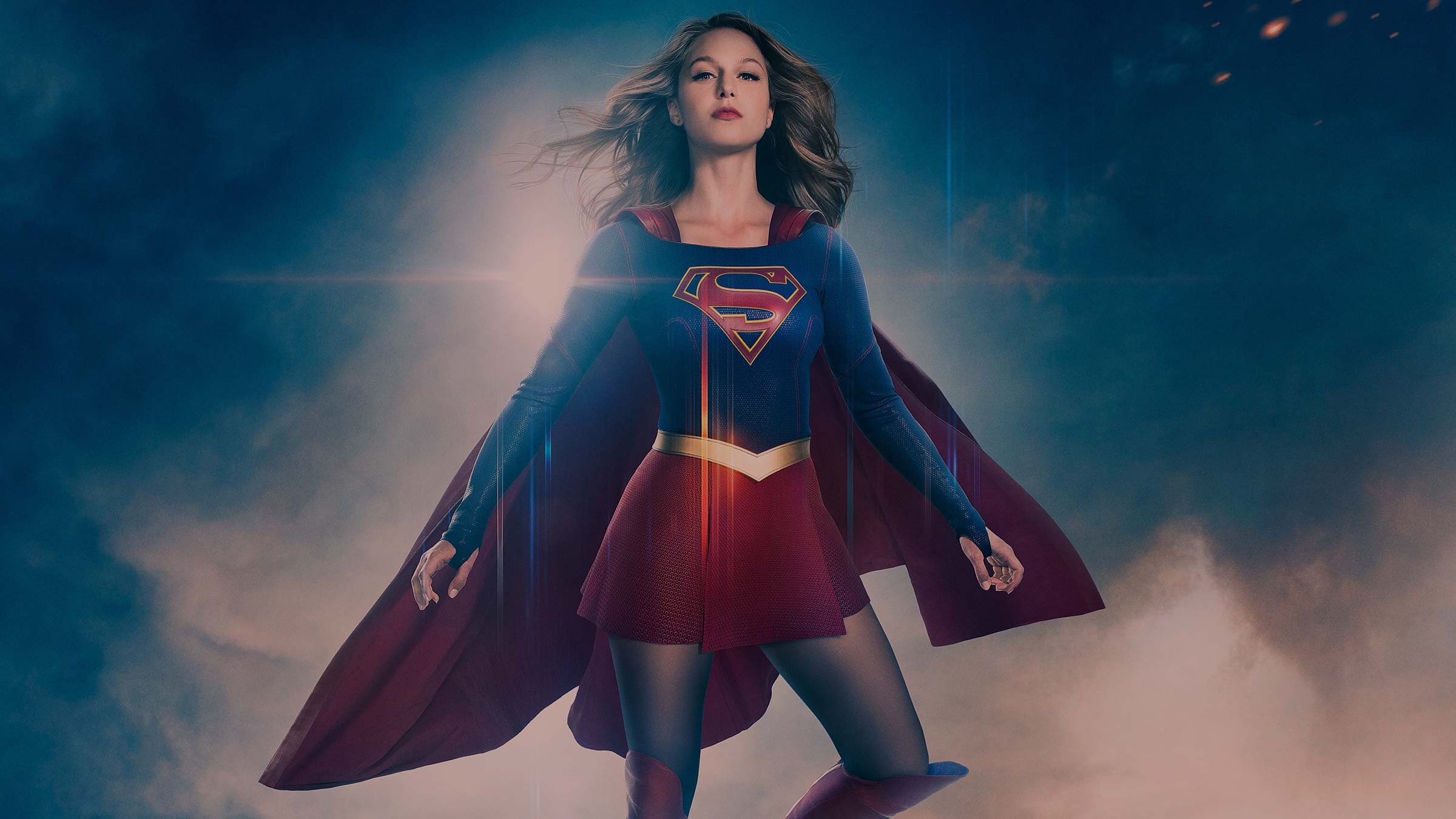 "Don't let fear keep you quiet… Make yourself heard. Whatever it takes, just find your voice. And when you do, fill the damn silence" – Dr Meredith Grey, Grey's Anatomy
Find them in On Demand > Box Sets
The first Women's Day was held in 1909 and marked a turning point for the women's rights movement. This year's theme is #BalanceforBetter – a call to build a more gender-balanced world.
If you're looking for some inspiring and empowered female characters to celebrate on International Women's Day (Friday 8 March) and beyond, look no further than the cracking Box Sets listed below. From the superhuman Supergirl to the legal warrior women in Proven Innocent, there's no shortage of laudable ladies leading the way.

So settle in, snuggle on the sofa and sing the praises of these TV wonder women, and women everywhere, plus check out the characters' quotes to live by on International Women's Day – and every day!
Supergirl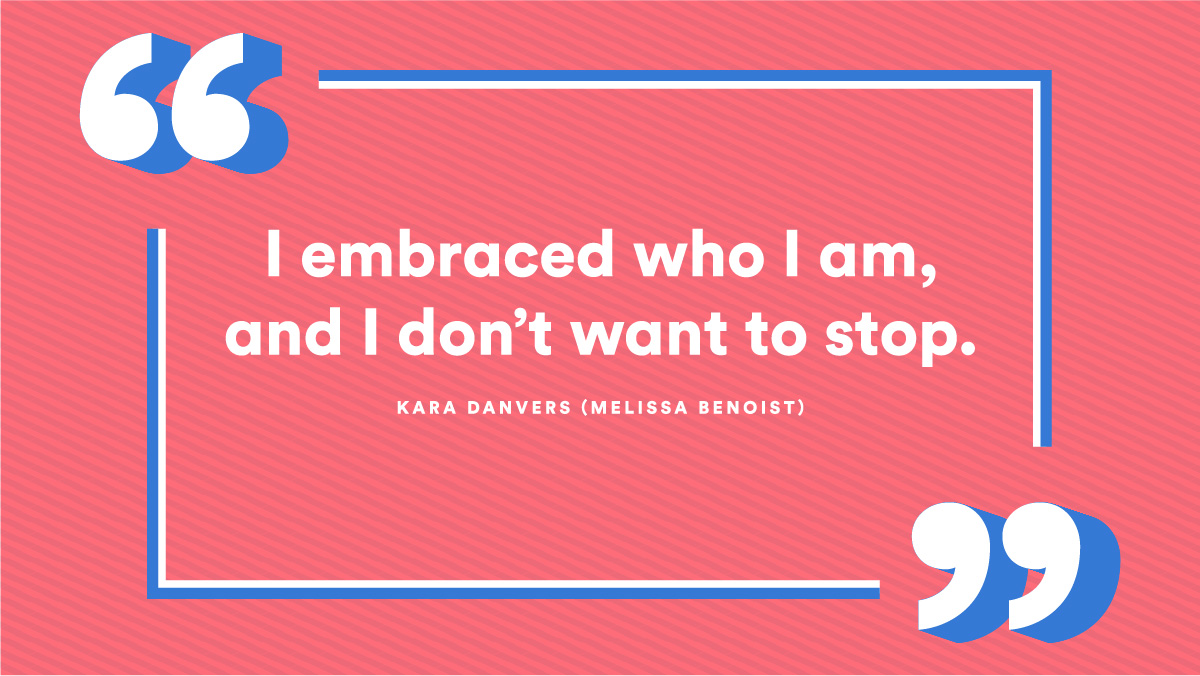 Find Supergirl seasons 1-4 in On Demand > Box Sets
By definition, Kara Danvers, aka Supergirl (Melissa Benoist, Glee) really is a super girl. She possesses superhuman strength, speed, near-invulnerability, the power of flight and enhanced senses. And if all that isn't enough reason not to mess with her, remember that Superman is her cousin, for Krypton's sake! Sent to Earth to escape her dying home planet when she was 12, she's now all grown up and working for Cat Grant (Calista Flockhart, Ally McBeal) at CatCo Worldwide Media. But it's not long before her powers are called upon to help protect the citizen of National City.
All signs seem to point towards a future in which female and male superheroes are given equal screen time, but there's still a way to go. For example, Brie Larson, who plays the "strongest Avenger", Captain Marvel, in the forthcoming film of the same name, was recently targeted by a troll online who said she should "smile more". She responded by posting Photoshopped images of male superheroes such as Captain America, Iron Man and Doctor Strange with gigantic grins to her Instagram, highlighting how strange the typically brooding supers look when saying "cheese". So to all you Supergirls out there, puff out that "S" on your chest, because you all look great – smile or no smile.
Proven Innocent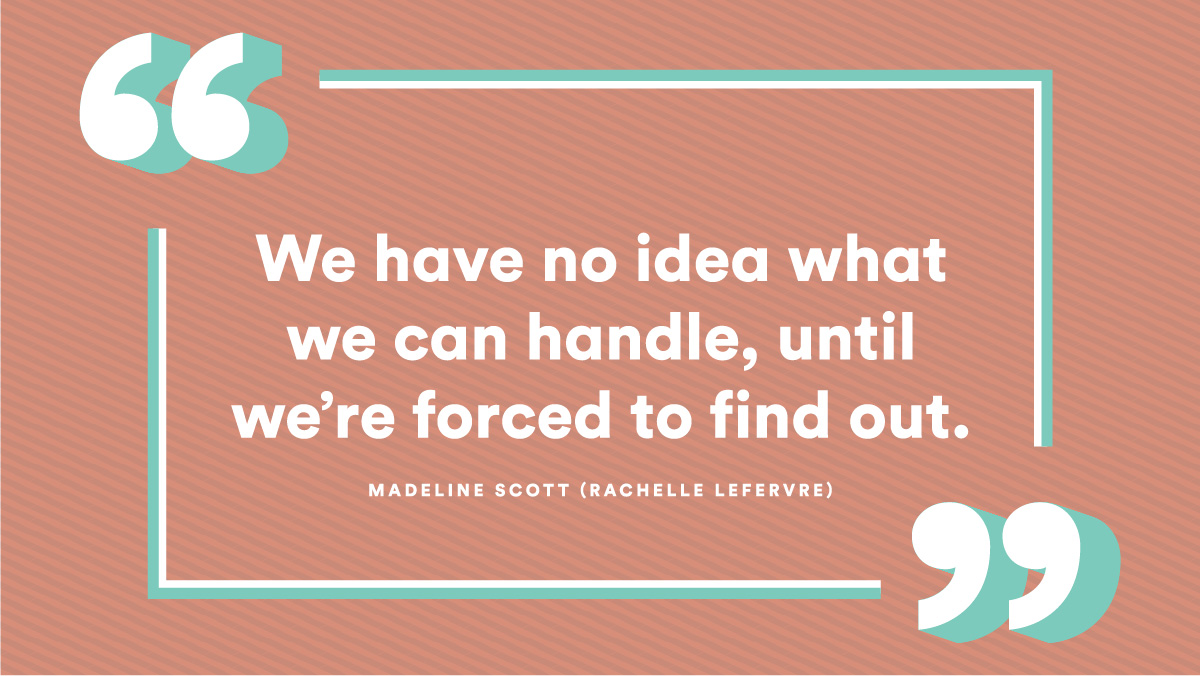 Find Proven Innocent season 1 in Catch Up > Channels > Universal TV from Monday 18 March
Wrongfully convicted for the murder of her best friend, Madeline Scott (Rachelle Lefervre, Twilight) is set free after ten years behind bars with the help of lawyer Ezekiel Boudreau (Russell Hornsby, The Hate U Give). Now, the duo run a legal firm dedicated to proving the innocence of defendants in similar situations.
The premise of Proven Innocent is highly empowering on its own, but what gives it added poignancy is the fact that there are real-life Madeline Scotts out there fighting the good fight. Steven Avery's post-conviction lawyer Kathleen Zellner from Making A Murderer is one such example. She's an absolute bulldog when it comes to the truth, and has righted more wrongful prosecutions than any private attorney in America. What an absolute superstar!
Scandal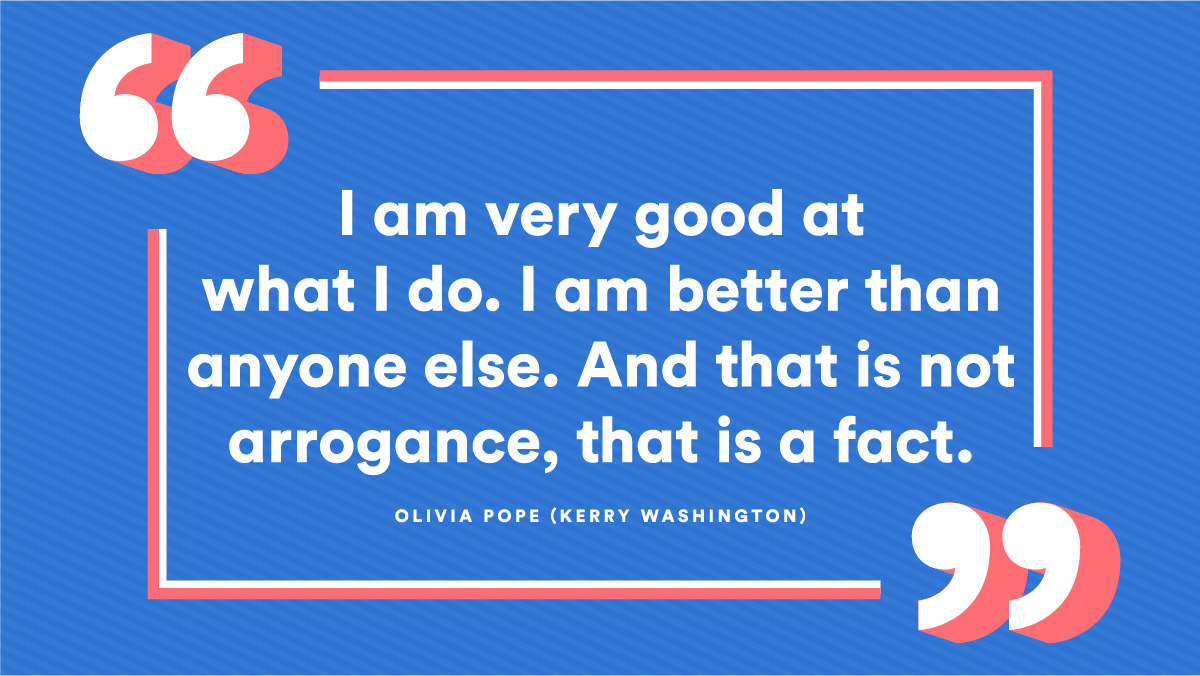 Find Scandal seasons 1-7 in On Demand > Box Sets
Olivia Pope (Kerry Washington, Django Unchained) calls herself and the members of her team "lawyers", but they don't work in a law firm. Their line of work is in fact "crisis management". In this political thriller from showrunner Shonda Rhimes, Olivia sets up her own firm after serving as a media consultant for the President of the United States.
While her own life might not be as "fixable" as that of her clients, she's a powerful girl boss with a phone full of high-profile contacts – contacts that answer to her rather than the other way around. She's unapologetically confident and knows her own mind and ability. They don't call her the best in the biz for nothing.
Flack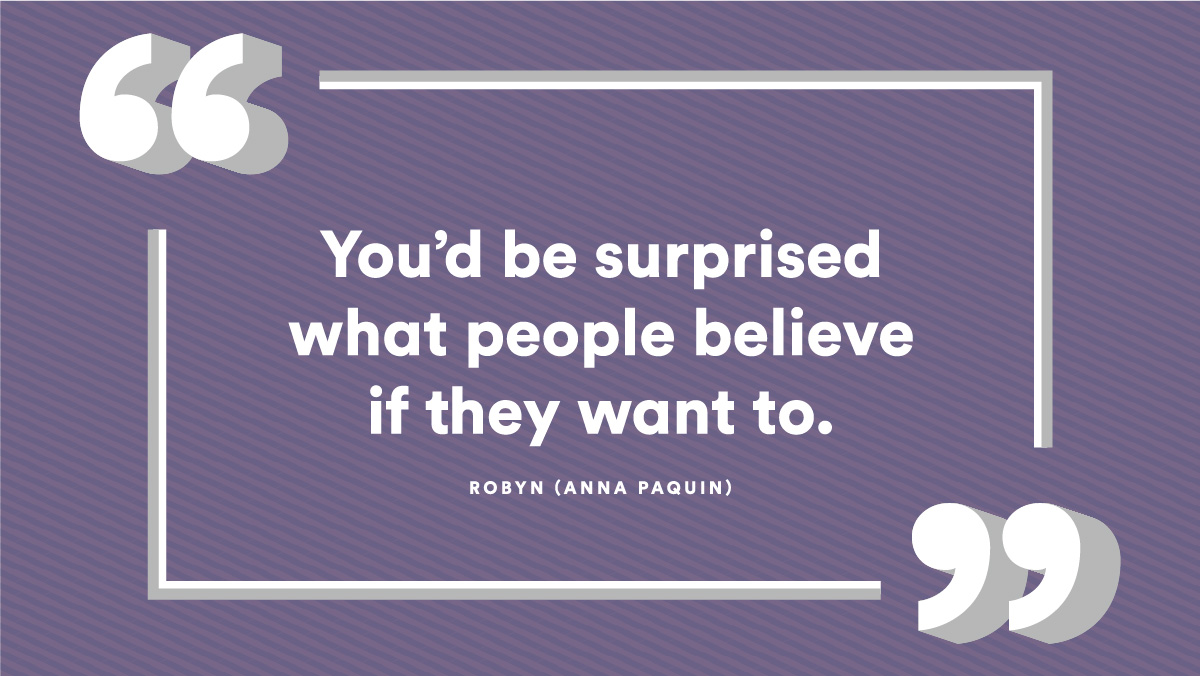 Find Flack season 1 in On Demand > Box Sets
Just like Olivia Pope in Scandal, Robyn (Anna Paquin, True Blood) also works in the realm of crisis management at London-based celebrity PR agency Mills Paulson. She prefers the word "challenges" to "crises", however. Robyn just really doesn't give a you-know-what, and it's her tough skin that allows her to work through these challenges with some very difficult clients.
Struggling to achieve the kind of work-life balance that involves getting some sleep, Robyn lives life at breakneck speed – curling her hair on the tube, avoiding conversations about her and her boyfriend's long-term plans and shutting down misogynistic remarks without a second thought. She's a refreshingly honest portrayal of a complicated person, who, despite her imperfections, manages to be an absolute go-getter in her professional life. Robyn is your new girl crush, guaranteed. Find out more about Flack in our feature and our video interview with Lydia Wilson.
Grey's Anatomy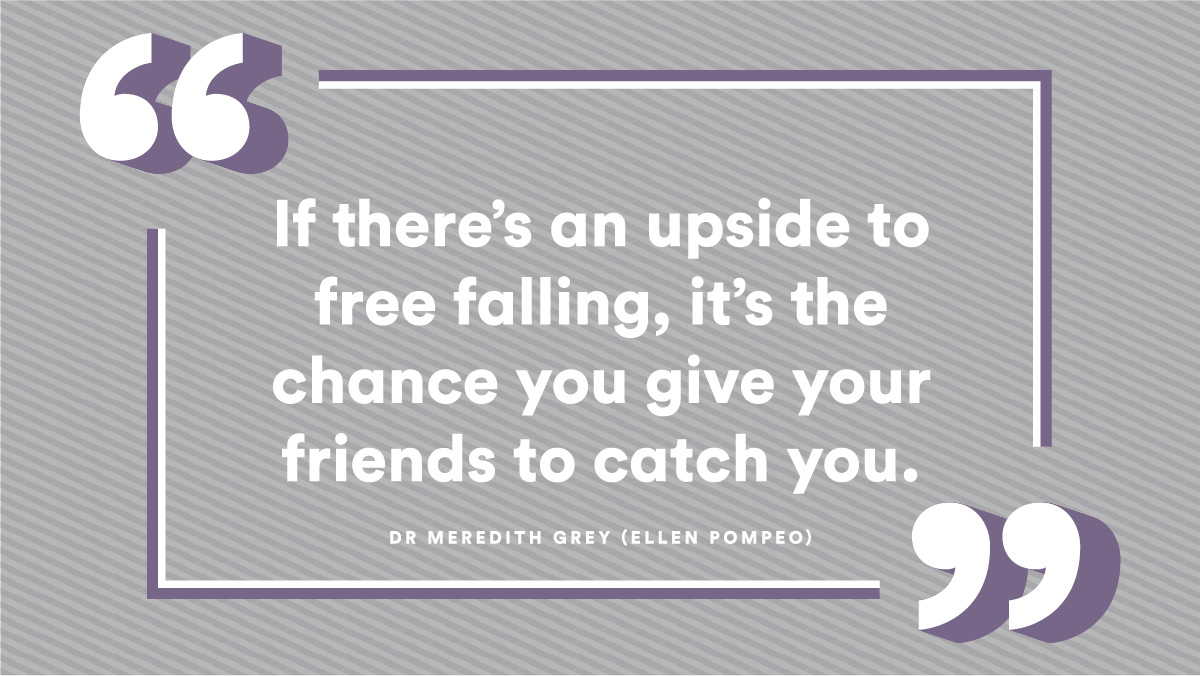 Find Grey's Anatomy seasons 1-14 in On Demand > Box Sets
The second show on the list to come from the brilliant mind of Shonda Rhimes, Grey's Anatomy is all heart; exploring the ups and downs of life at Seattle Grace Mercy West Hospital. Relationships come and go, but the beating heart at the centre of the show is that between gal pals Dr Meredith Grey (Ellen Pompeo, Law & Order) and Dr Cristina Yang (Sandra Oh, Killing Eve).
Meredith refers to Cristina as "her person", squashing the notion that a soulmate has to be someone you're romantically involved with. When you meet someone who just gets you, it's a connection unlike any other and is in no way gender specific. Meredith and Cristina put each other above everything else, and are perhaps the ultimate TV case study on how to be a great friend.
Siren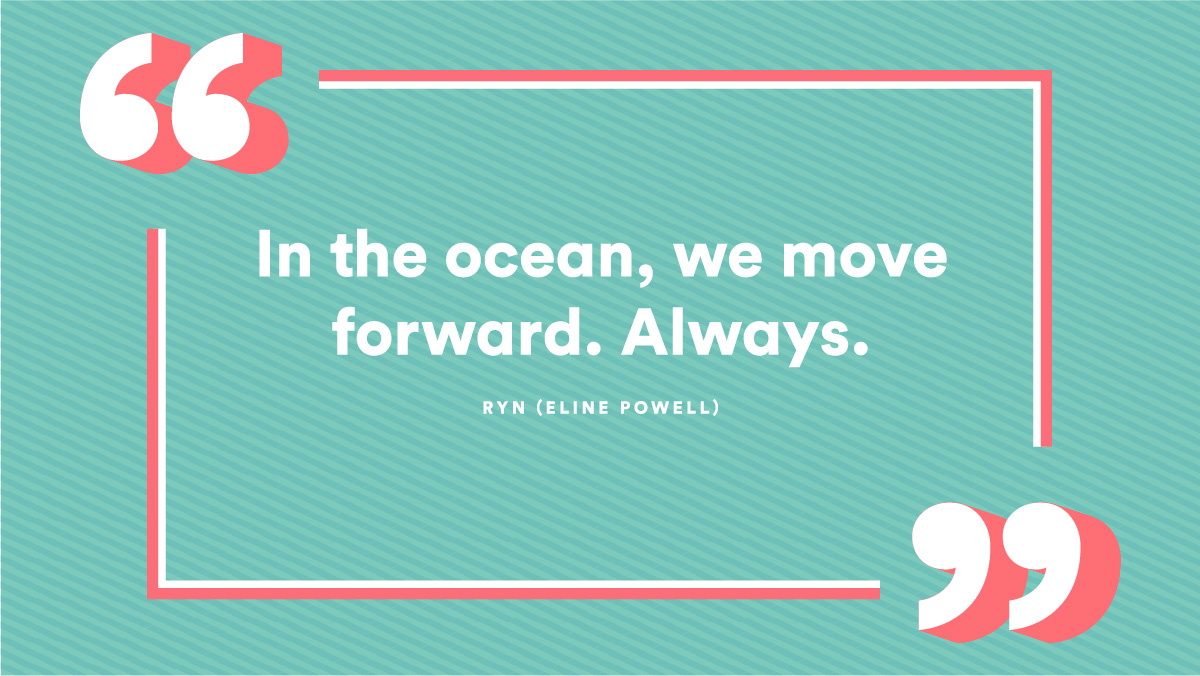 Find Siren season 1 in On Demand > Box Sets
When Ryn (Eline Powell, Game Of Thrones), a siren (you know, the scary kind of mermaid), ventures to the coastal town of Bristol Cove, the residents don't quite know what to make of her. She's not versed in the ways of humans, so she has to pick things up as she goes along. But with a sister to rescue, she won't be backing down anytime soon.
Thankfully, she soon finds allies in Ben (Alex Roe, Forever My Girl), Maddie (Fola Evans-Akingbola, Death In Paradise) and Helen (Rena Owen, Out Of The Shadows). And despite her vicious reputation and debilitating siren song, Ryn begins to reveal a softer side to her species. Butt is still kicked where it's due however, like when she fights off a guy who tries to make a move on her. Go Ryn!
Find even more inspirational women on the Virgin Media Store, including Captain Marvel!
There are even more fabulous ladies to celebrate on the Virgin Media Store with the Wonder Women collection. Depending on what mood you're in, you can call on Wonder Woman herself to save the day; Miss Sloane for a lesson in lobbying; The Girl With The Dragon Tattoo for some sweet justice being served; Bridesmaids, because obviously; or Carol for a moving forbidden love story. Or you could even search out the "strongest Avenger" Captain Marvel, in cinemas and available to pre-order from Friday 8 March.
All these movies and many more are available to buy, ensuring you keep the popcorn popping, the drinks flowing and the commentary continuous. Who run the world? Girls!
On Demand: Content available to view depends on TV package. Time limits apply for viewing chargeable On Demand content – see virginmedia.com. Once purchased, all chargeable On Demand content must be viewed within 48 hours. Premium channels and upgrades must be kept for at least 30 days.
Box Sets/Exclusives: Available to Full House (XL) customers on TiVo®/Virgin TV V6 box only. Content is variable and shows/series will be added and withdrawn monthly.
Virgin Media Store: Separate terms and conditions apply to the Virgin Media Store service. DVD included for movie purchases only. Purchases must be made on the website or set top box. Virgin TV subscription and our latest Virgin TV V6 box required to buy and watch via set top box – Store is not available on other boxes. Compatible device & browser required. Max 5 registered devices. Max 2 devices can stream content simultaneously. Stream and download in UK only (or while temporarily in the EU).
Image credits: Flack © UKTV/Pop