Skip to main content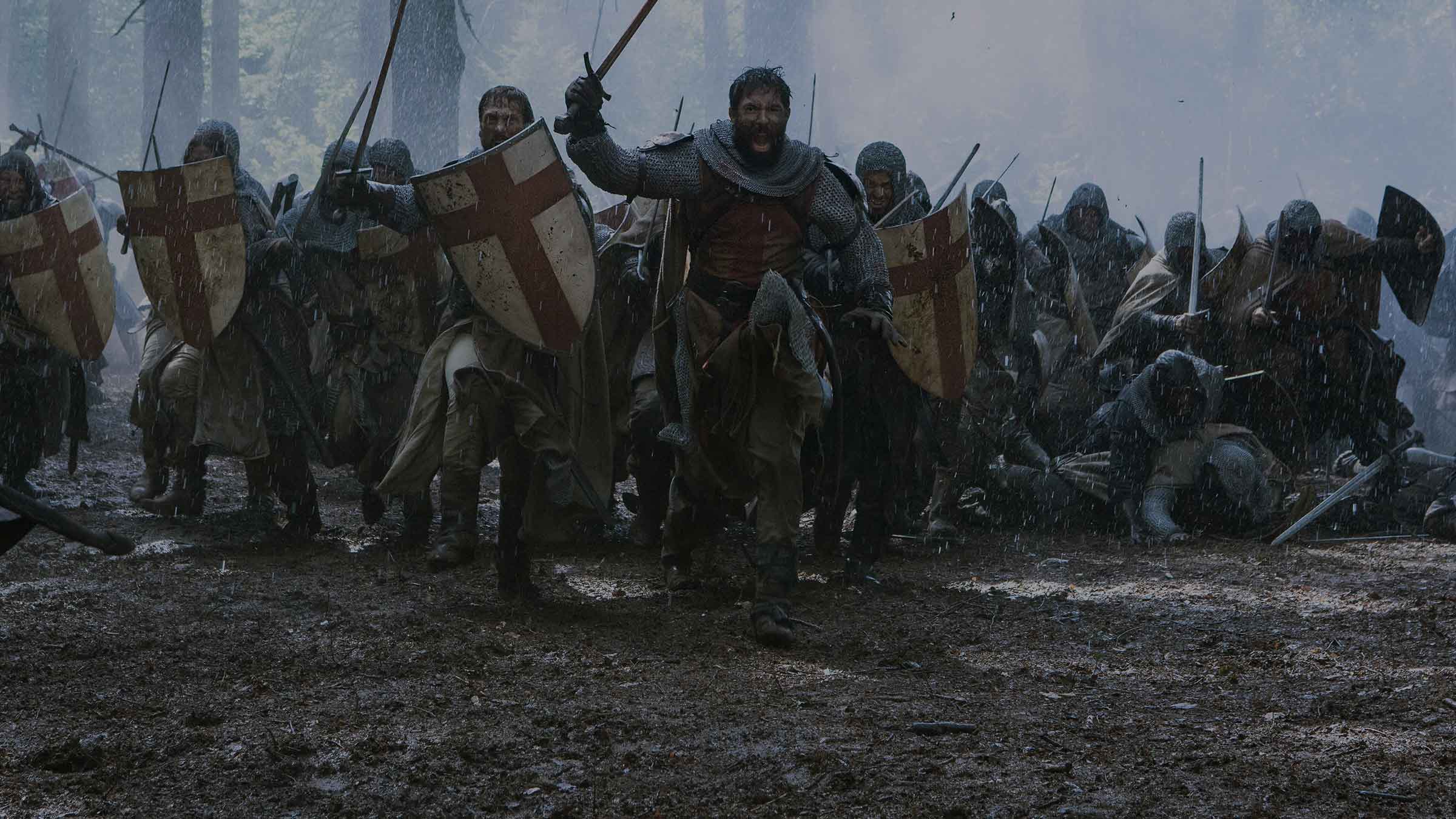 There's a storm brewing in France as the tension between the church and the state gets cranked up. Swords at the ready…
Knightfall, Tuesday 2 July, 9pm, HISTORY® (CH 270). Also available for 30 days in Catch Up > Channels > HISTORY
While football was busy not coming home last summer, medieval drama Knightfall proved a huge hit when it aired exclusively on HISTORY®. Lifting the lid on the Knights Templar (the secretive group of warrior monks who were sworn to protect the Holy Grail in 13th-century France), it offered an irresistible mix of sword-wielding action, emotive performances and historical fact.
Now back for a highly anticipated second season, Knightfall looks meaner and leaner than ever before.

After season 1's explosive finale, the action picks up with the disgraced Landry du Lauzon (Tom Cullen) attempting to re-join the Knights Templar after being demoted to the status of initiate. Helping Landry return to the brotherhood is Talus – none other than Luke Skywalker himself, Mark Hamill (below) – a veteran fighter tasked with training the next generation of warriors.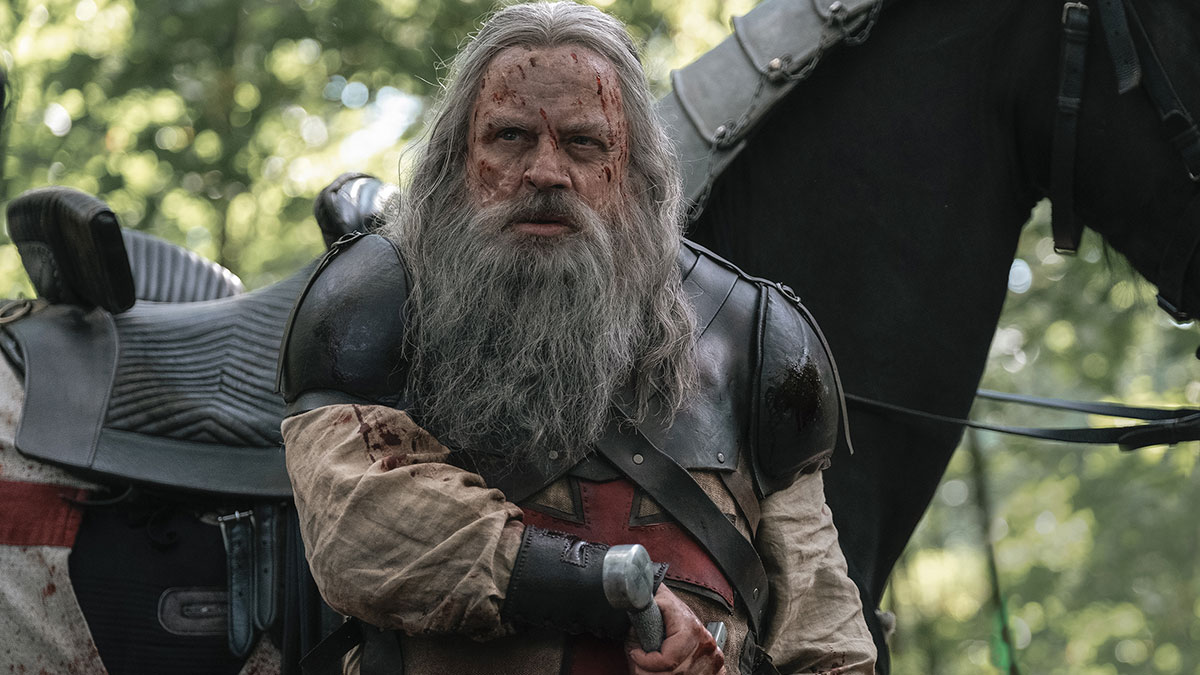 And, boy, do the Knights need Landry back. King Philip IV (Ed Stoppard) and his army are preparing to destroy the Templar once and for all, but will the warriors be able to hold off the monarch's almighty power as the battle between the church and the state intensifies?
Want to know more about what to expect in season 2 of Knightfall? Returning stars Tom Cullen, Pádraic Delaney (Gawain) and Simon Merrells (Tancrede), plus new cast member Clementine Nicholson, who plays Princess Margaret, give us the lowdown…
Tom Cullen (Landry du Lauzon)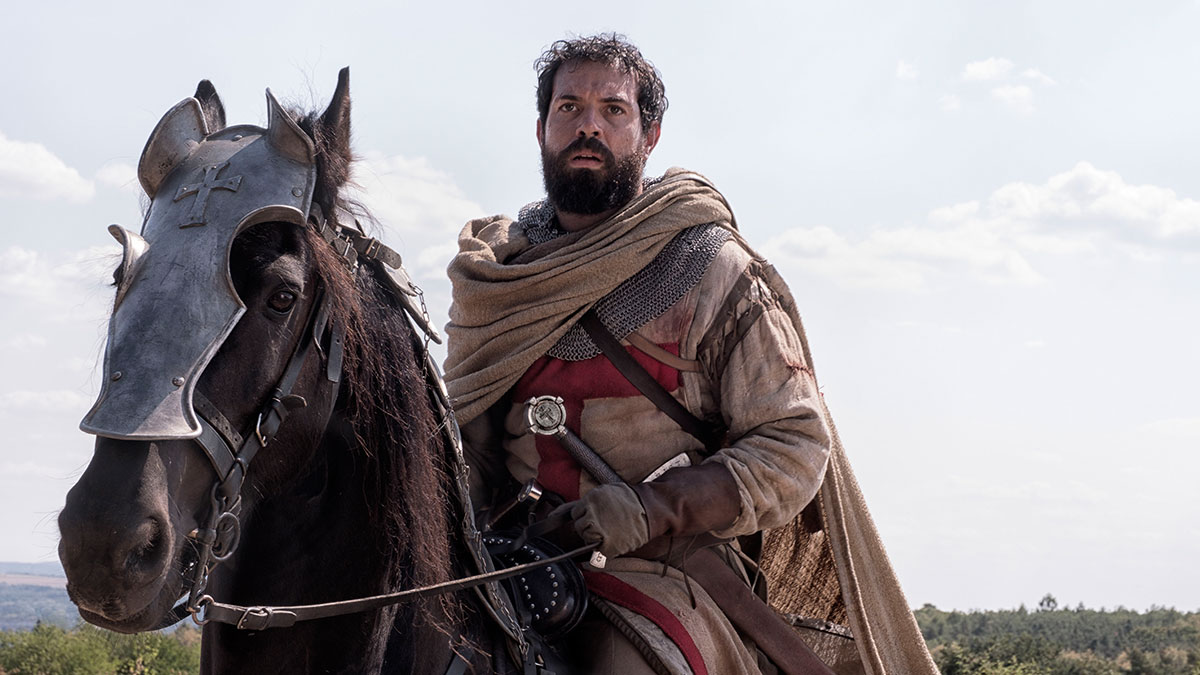 "The mandate for season 2 was to take the show in a darker, grittier, more authentic direction. Landry has to work hard at stripping away his ego and redeeming himself in the eyes of God and his brothers. He's suicidal and doesn't want to exist anymore, but what's keeping him alive is this need to become a better man and discover who he is. Landry becomes a brother figure for the other initiates, who don't know their backside from their elbow.
At first, working with Mark Hamill was super weird. You're wearing a cape and you're swinging a sword around – it's impossible not to make comparisons with Star Wars. The thing about Mark is he's one of the most lovely, humblest guys I've ever had the pleasure of working with. And he assimilated himself into the team instantly. He's a really big fan of the show. When we first met him he immediately became a friend. As weird as it was initially, it quickly became normal. To hear these amazing stories about who he used to hang out with was pretty cool."
Pádraic Delaney (Gawain)
"Gawain had a hard time in season 1. When we find him at the start of season 2 he's part of the underbelly of Parisian life. He's mingling with prostitute, drunks and drug addicts, and he's involved in a medieval fight club. He's a man with no purpose. He just wants to be a soldier, to do what he does best. It's devastating for him that he can no longer do that. Whatever enables him to become that warrior again is what he will do, regardless of what side he's on. Or so he thinks…
He always has that internal struggle, that inner conflict. That's what I love about him. The fight scenes are great, but it's the fight within Gawain that's more interesting to play. The possibility of redemption is there as well. You think he's gone too far, and then things start to change a little bit. Gawain represents the dark and the light; he straddles both worlds."
Clementine Nicholson (Princess Margaret)
"I've gone from playing a vampire warrior in Underworld: Blood Wars to playing a more finessed character. Being a newbie in a show that's got such an incredible cast and fans was quite intimidating, but everyone was great. It's been a really fun process creating this world.
A lot changes for Princess Margaret throughout this series. There's a true love between her and her husband Prince Louis, but she's trying to produce a future heir – which comes with pressure. She has her own personal tensions and wants to be the best future Queen of France she can be. She tries to befriend Princess Isabella, but Isabella has her own agenda. She's pure with all her intentions, but as things go on she starts to think the palace is not the sort of place she thought it would be. She stands up for herself, though. She's no pushover."
Simon Merrells (Tancrede)
"As the story becomes more terrifying, so does the appearance of the show. It's interesting and dramatic. The Knights Templar were kind of like Shaolin monks and I think the second season does a great job of delving into that.
There were a lot of nights outside in the cold and wet. You're picked at 4am and practically in a coma, then you get taken to make-up, and then you start filming. But you give yourself up to an amazing team. Sometimes it's hard to switch off after filming. You might have five hours sleep before the next day starts. You get used to it. I live on coffee.
It's always been a great bonus of the job to do a show like this. It gives you the chance to do the research and be a real geek about it. You feel a certain responsibility, because these men actually lived through this. What does it mean to be that noble? No one's perfect but they were trying to be perfect. It's a strong force to try to play. I love it. I get carried away by all this. I've always loved stories about the knights, they were living with impossible risks that we can't really understand."
Knightfall, Tuesday 2 July, 9pm, HISTORY® (CH 270). Also available for 30 days in Catch Up > Channels > HISTORY
TV channels: Channels, content and features available depend on your chosen package. Channel line-ups and content are subject to change at any time and to regional variations.
HD: HD TV set, VHD Box. TiVo box or Virgin TV V6 connected with HDMI cables required for HD channels. Number of inclusive HD channels depends on package.
Catch Up TV: Catch Up TV content available for up to 7 days or up to the 30 days after broadcast, depending on content.
Interviews: Any opinions expressed in interviews are those of the interview subject and not those of Virgin Media.