Skip to main content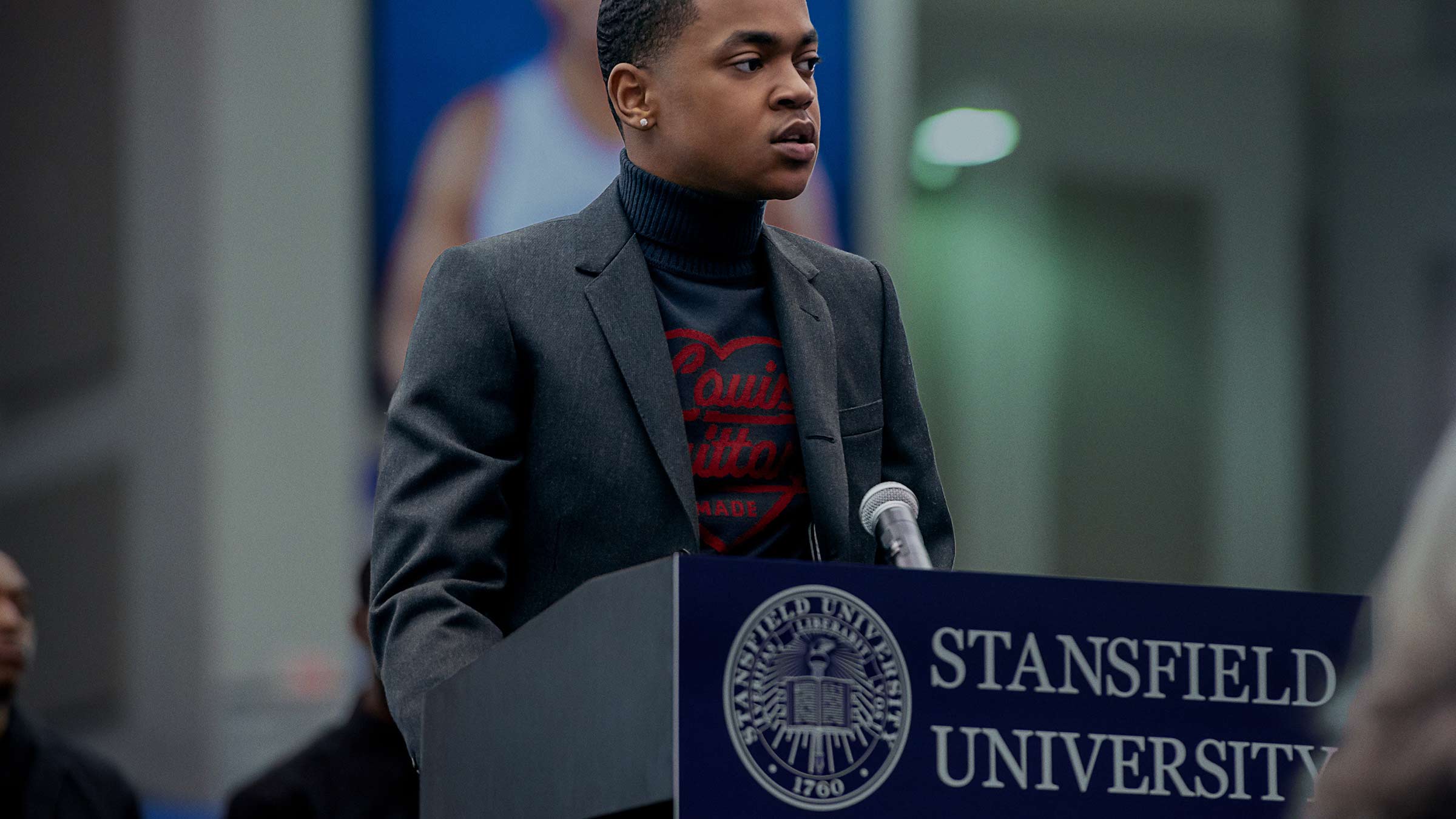 Welcome to the Long Story Short on Power Book II: Ghost. Whether you've got ten seconds or a few minutes, get up to speed on everything you need to know as the explosive drama returns for a third season on LIONSGATE+
By Chris Miller, Feature Writer
Got seconds to spare?
James "Ghost" St Patrick (Omari Hardwick) was the focus of the hit crime series Power, which followed his ascent to success as a drug dealer and club owner – and his eventual demise. Sequel series Power Book II: Ghost is about his son Tariq (Michael Rainey Jr) as he navigates a dangerous world and decides what kind of man he wants to be, while dealing with his father's legacy.
Tariq has become entangled with the Tejada crime family, including ruthless boss Lorenzo (Berto Colon), Lorenzo's wife and second in command Monet (Mary J Blige) and their daughter Diana (LaToya Tonodeo). The path to building a successful drug empire runs about as smoothly as you'd expect, with treachery and violence around every corner – culminating in Lorenzo's murder of Zeke (Daniel Bellomy), the secret son of Monet. What next for Tariq and the Tejadas?
Have a minute more?
So where does the story start?
Let's go back to the beginning. The original Power told the story of Ghost, who rose to an influential position in New York as a successful nightclub owner. But most of the wealthy professionals enjoying nights in his club had no idea that the operation was funded by large-scale drug dealing.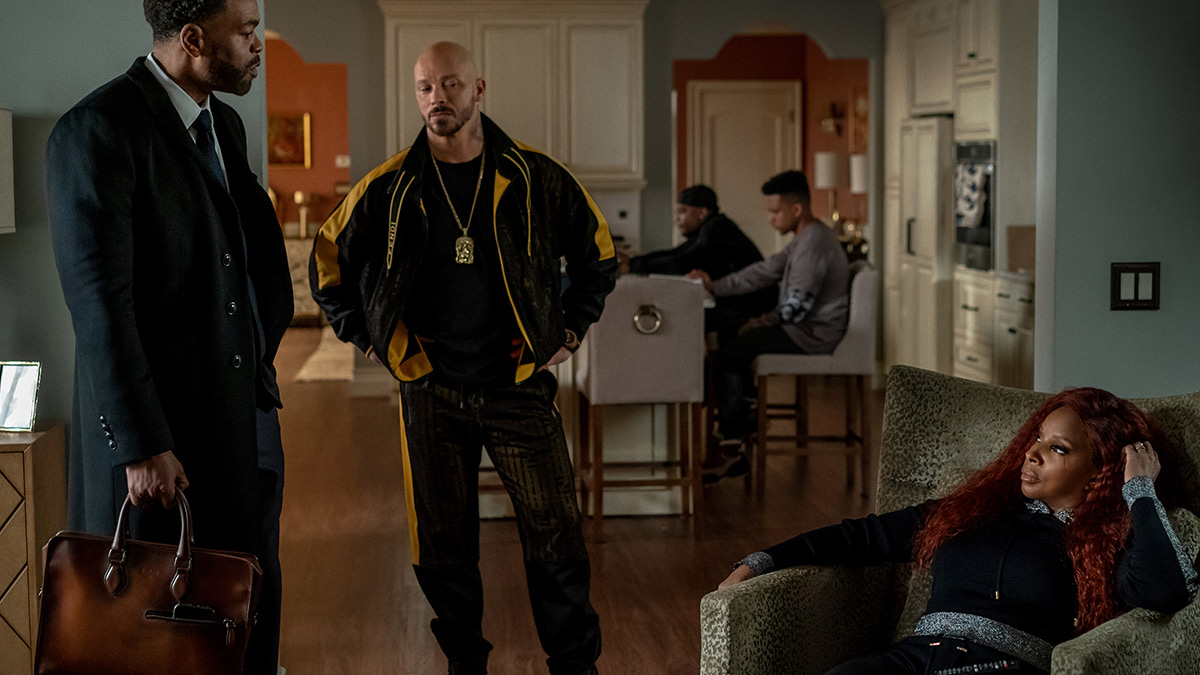 The Tejada power couple, Lorenzo (centre) and Monet (right), in discussions with their lawyer Davis MacLean (left). They're probably not drawing up a will

Ghost always intended to become a legitimate businessman, not just to stay out of prison but also to help his children avoid the dangerous path he had ended up on. But he couldn't outrun his criminal activity, which led to his incarceration. And after his release, as he was drawn further and further into illegal behaviour, he alienated his family. Inexorably, the drama led us towards a final confrontation between Ghost and his eldest son Tariq.
Power was created by Courtney A Kemp, previously a writer and producer on The Good Wife, and rapper/actor Curtis "50 Cent" Jackson. The latter also played Kanan, Ghost's mentor and later rival dealer, who eventually recruited Tariq and conspired with him against Ghost. Power ran for six explosive and successful seasons starting in 2014, and now there's a whole Powerverse of spin-offs – first among which is Power Book II: Ghost.
What path does Tariq take?
As Power Book II begins, Tariq is making a genuine attempt to straighten out his life, go to college and follow a more conventional course. But there's a reason the subtitle of the series is Ghost. The young man finds he can't escape the spectre of his father, as one former associate approaches him to demand thousands of dollars, and another straight-up tries to kill him.
Despite his good intentions, Tariq is tempted into a world of crime, willingly assisted by college room-mate Brayden (Gianni Paolo). He also gets pulled into a complex power struggle with a professor, Jabari Reynolds (Justin Marcel McManus), who finds out the hard way that it's not a good idea to blackmail Tariq.
Where do the Tejada family come into it?
With Lorenzo in prison, the family's drug business is being run by Monet and Lorenzo Jr, aka Cane (Woody McClain). When they encounter Tariq, they soon realise they can use a soldier with his smarts and resourcefulness, not to mention his connections. However, Cane soon becomes jealous of Tariq, and their relationship becomes one of mutual wariness and one-upmanship.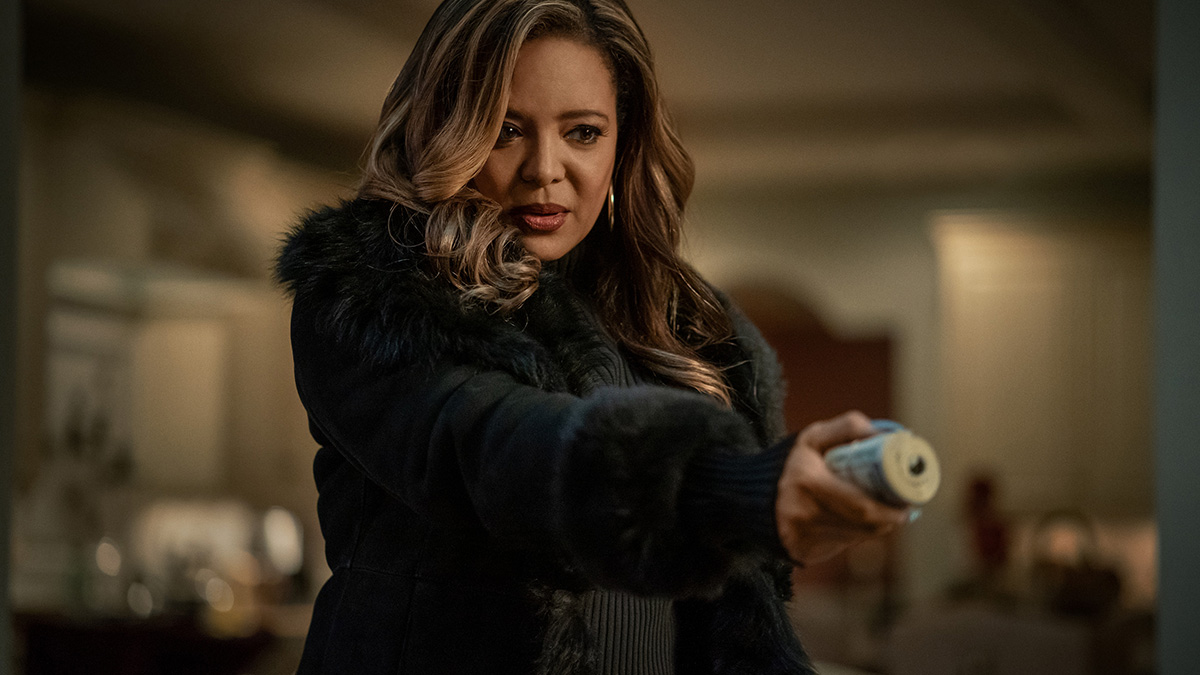 "Where's my husband?" Evelyn is pretty sure he's not gone on a hiking trip in the Peak District

In contrast to Ghost, Monet plans to teach her children – Dru (Lovell Adam-Grey) as well as Cane, Diana and Zeke – to survive and thrive in the drug game. She proves as ruthless as any drug boss and is ready to shed blood if necessary, especially when her family is threatened. When her volatile husband is released, however, everything she has built starts to crumble. There's also the added complication of Evelyn (Luna Lauren Velez): her husband Frank – a Tejada associate – disappeared back in season 1, and she's not about to let it go.
The flashpoint comes when Lorenzo finds out that Zeke is the result of Monet's relationship with rival dealer Mecca (Daniel Sunjata). Vowing revenge, Lorenzo sets out to eliminate Mecca – but it's Zeke who takes the bullet.
What's in store in season 3?
"We want to move product, that's exactly how we do it – Wall Street." If you want to make money, Tariq realises, go where the money is. But could the financial industry turn out to be as much of a hotbed of betrayals, bad blood and backstabbing as the criminal underworld?
There's a new player in the form of Noma (British actor Caroline Chikezie), who has built her own empire and is hungry for more. But Zeke's death has left Monet even more determined to take control. Because ultimately it's not about the money, it's not about the drugs, it's not even about family. It's about power.
Get to know the cast of Power Book II: Ghost season 3


After making his first screen appearance aged 10, Rainey had notable roles as the young version of Forest Whitaker's character in The Butler (2013) and as the sullen son of Sophia Burset (Laverne Cox) in Netflix's prison drama Orange Is The New Black. He was in his early teens when he first appeared in Power, and his eye-catching performances meant he was chosen to carry the first spin-off from the original series.


Blige is primarily a hugely successful singer, of course, and has nine Grammy Awards to prove it – but like Curtis "50 Cent" Jackson, her acting career is pretty impressive these days too. She was nominated for an Oscar for her role in 2017's Mudbound as the matriarch of a Southern family struggling to make ends meet after World War II. Subsequently she has played the lead in the horror Body Cam, an assassin in comic-book drama The Umbrella Academy and singer Dinah Washington in the Aretha Franklin biopic Respect before being cast in Power Book II: Ghost. Still does a bit of singing as well, you know.


Born in the smallest US state, Rhode Island, Paolo intended to be a pro ice hockey player before deciding to be an actor and moving to LA aged 19. Student-turned-wannabe-crimelord Brayden in the Power universe is his first big role, although he'll always have "Guy in park" in the film Arlo: The Burping Pig on his CV. He and Rainey are partners off-screen too, having launched media production company Twenty Two Entertainment together in 2022.


Another musician with an extensive list of acting credits to their name, the Wu-Tang Clan rapper plays criminal defence lawyer Davis MacLean, whose main task is keeping the lead characters out of prison. Before Power Book II he had already appeared in a trio of classy crime dramas in Oz, The Wire and The Deuce, but he's also been in daft comedy How High, offbeat drama The Cobbler, sitcom The Last OG, indie hit Garden State and plenty more, sometimes credited as Cliff "Method Man" Smith.


Tate was known to US audiences as Willie Fuffner in sitcom Family Matters before he landed the role of O-Dog in breakout 1992 hit Menace II Society, which also had early appearances from future stars such as Jada Pinkett Smith and Samuel L Jackson. He's worked steadily since, including two roles in Oscar-winning 2004 films (Crash and Ray) and four years in the mast cain of firefighter drama Rescue Me. In Power and Power Book II he plays corrupt councilman Rashad Tate, a rival to Ghost but an ally to Tariq.
When is LIONSGATE+'s Power Book II: Ghost season 3 on TV?
Season 3 of Power Book II: Ghost begins on Friday 17 March on LIONSGATE+. You can also find seasons 1 and 2 on LIONSGATE+. Go to Box Sets > LIONSGATE+, where you'll also find seasons 1 and 2 of Power Book III: Raising Kanan and season 1 of Power Book IV: Force.
Interviews: Any opinions expressed in interviews are those of the interview subject and not those of Virgin Media.
TV channels: Channels, content and features available depend on your chosen package. Channel line-ups and content are subject to change at any time and to regional variations.
HD: HD TV set, V HD Box, TiVo box or Virgin TV V6 connected with HDMI cables required for HD channels. Number of inclusive HD channels depends on package.
On Demand: Content available to view depends on TV package. Time limits apply for viewing chargeable On Demand content – see virginmedia.com. Once purchased, all chargeable On Demand content must be viewed within 48 hours. Premium channels and upgrades must be kept for at least 30 days.
LIONSGATE+: LIONSGATE+ is a premium On Demand service available on Virgin Media. LIONSGATE+ shows a wide range of movies and TV Box Sets, including a number of Original series, many of which premiere the same day as the US. It costs £5.99 a month to subscribe to the service.
STARZPLAY rebranded to LIONSGATE+ in September 2022. Apart from the change to the name, there is no other change to the service for customers. STARZPLAY subscribers should go to Box Sets > LIONSGATE+ to find shows ready to enjoy.
For any Virgin TV customers who currently don't have access to LIONSGATE+, use the Upgrade App on your Virgin TV to upgrade through your Virgin set-top box.
Please note LIONSGATE+ is not an app. Content is available to view in the On Demand area. All customers can search and click on the content, but as with other premiums, they can only view once they have subscribed.
Image credits: TO COME