Skip to main content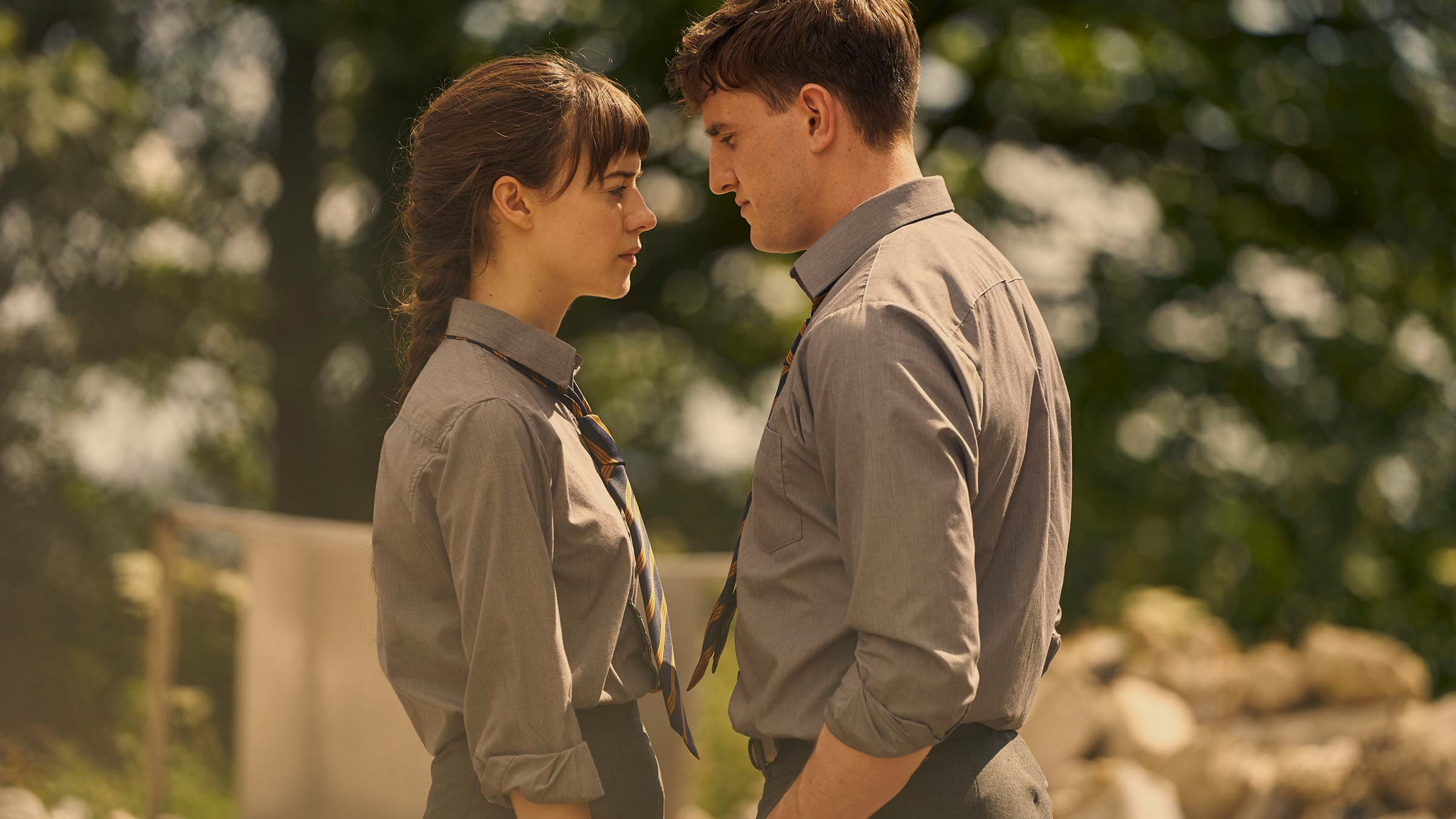 Wanna live like normal people, wanna do whatever normal people do, wanna sleep with normal people: that's essentially the premise for this TV adaptation of the touching novel Normal People
By Laura Rutkowski, Staff Writer
When Normal People, by Irish author Sally Rooney, was published in 2018, the "millennial love story" received wide acclaim. It follows teenagers Connell and Marianne, played here by Paul Mescal, in his first television role, and Daisy Edgar-Jones (War Of The Worlds). They go to the same secondary school in Sligo, Ireland and then later attend Trinity College Dublin together.
At school, the two couldn't be more different. Connell's sporty and popular, Marianne's reserved and a loner. Yet, they can't help but be drawn to one another. They embark on a passionate, all-consuming relationship that no one is allowed to know about.

By the time university rolls around, they've grown apart and the tables have massively turned. Marianne thrives, while Connell struggles to find his feet. The 12-part drama is character-driven rather than plot-driven, which is why the half-hour episodes work wonders for establishing the pair's hot and cold dynamic. Rooney was brought on board to adapt her book, alongside writers Alice Birch and Mark O'Rowe.
Producer Emma Norton says Rooney's magic lies in her attention to detail in establishing the characters. "She's not being sarcastic or satirical about them or making fun of their concerns. Their concerns in the grand scheme of the world are quite small, but to them, they're huge. Sally has a really good understanding… that sexual tension is a great story motor. Both of her books – Conversations with Friends and Normal People – are sort of driven by sexual tension."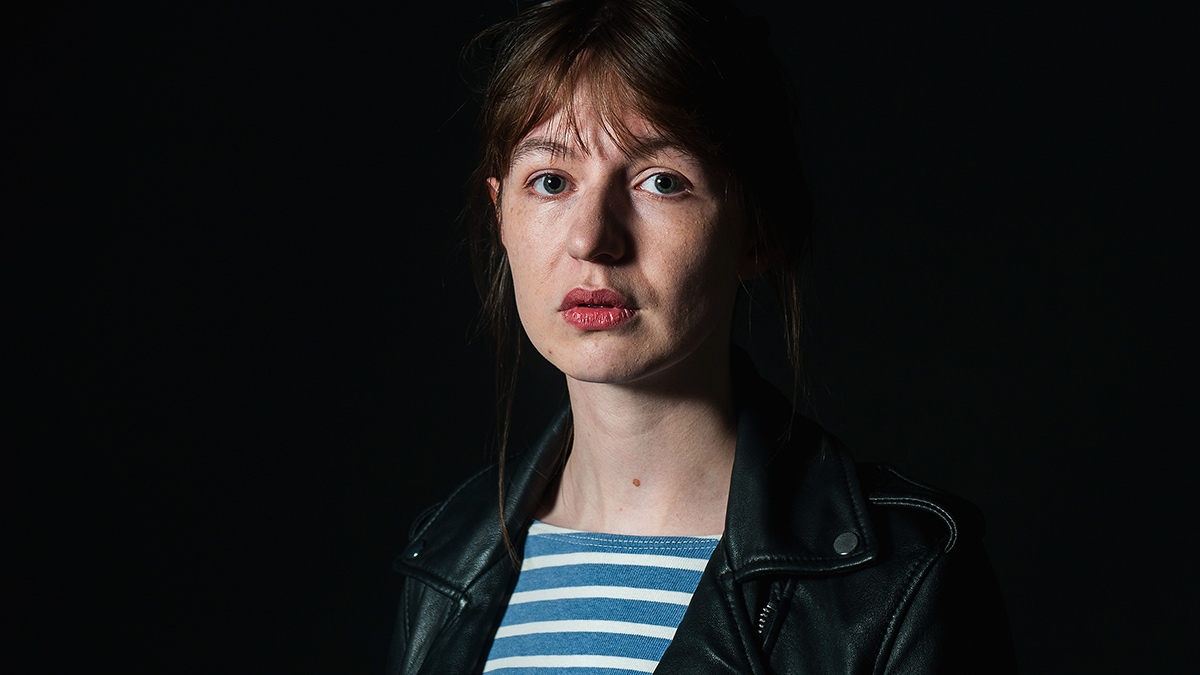 Who better to adapt the book than Sally Rooney herself?


Episode 2 features a tender sex scene after there's been a whole lot of build-up in episode 1. It's rare to depict full-frontal nudity in a teen drama, but the awkwardness of "first times" is beautifully done here.
It's all in the little moments: in Connell's drunken, regretful tears, in Marianne's incessant phone checking, and in the need for Marianne to clarify that when she says "I like you" to Connell, it doesn't mean she likes him as a friend – she like likes him.
They're all sentiments we can immediately relate – or cringe – to. They're all a normal part of growing up. But then, what's "normal" anyway?
We spoke to Mescal and Edgar-Jones via video chat about embracing a new normal to play Marianne and Connell. Even sitting in their own homes, pixels merely positioned next to each other on a screen, it appears as if their eyes lock. They refer to each other, giggle when they talk over each other and deliver perfectly natural, in-sync responses – their chemistry as Daisy and Paul just as undeniable as Marianne and Connell's.
Have you read the book?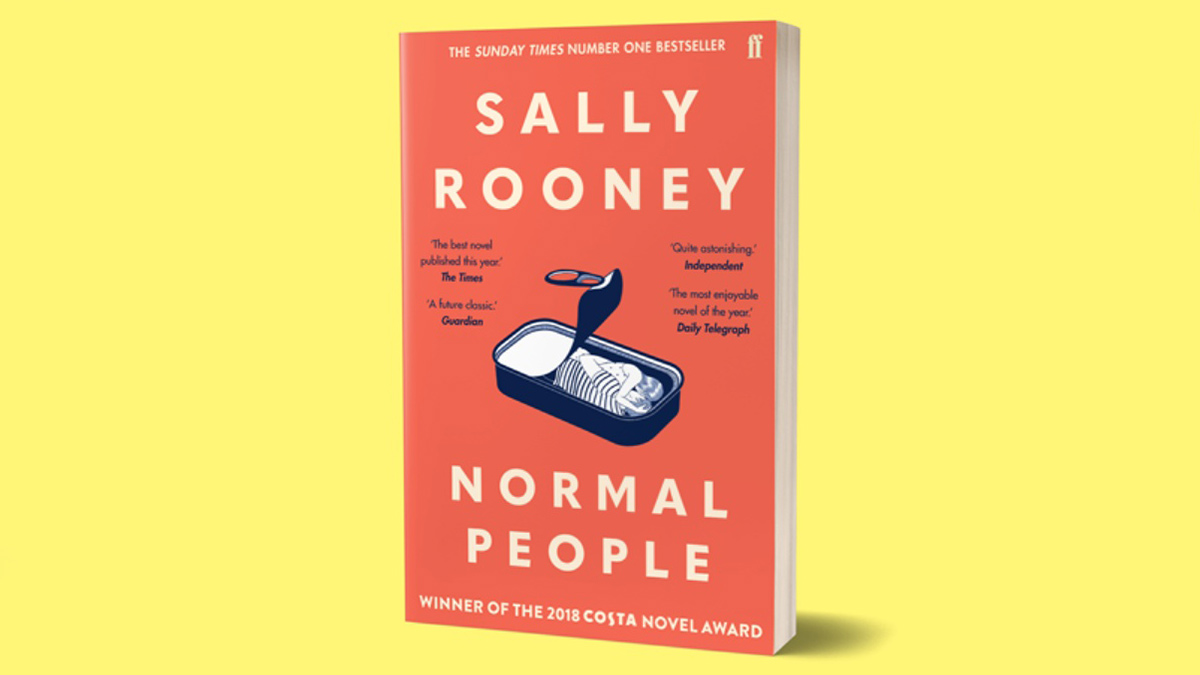 Don't let the title fool you – the people in this novel are actually quite extraordinary.

Paul Mescal: I read the book a couple of times before filming commenced. People who love the book are an asset to the series, because if people are passionate about it, that's a sign of good writing, of good characters and a good story.
Daisy Edgar-Jones: I hadn't read the book when I had my first audition, but then I devoured it. It was quite intense, because I was reading it from the perspective of me playing Marianne. I've re-read the book about 12 times now.
It was kind of the bible. It's very rare that you're given such a thorough and in-depth character profile. It's so internal and this screenplay can't be unless you have voiceovers. The chapters switch perspectives – sometimes it's Connell's perspective, sometimes it's Marianne's. You are either coming to a scene knowing what your character was really feeling or [how] your character was being observed.
Why do you think this story resonates with so many people?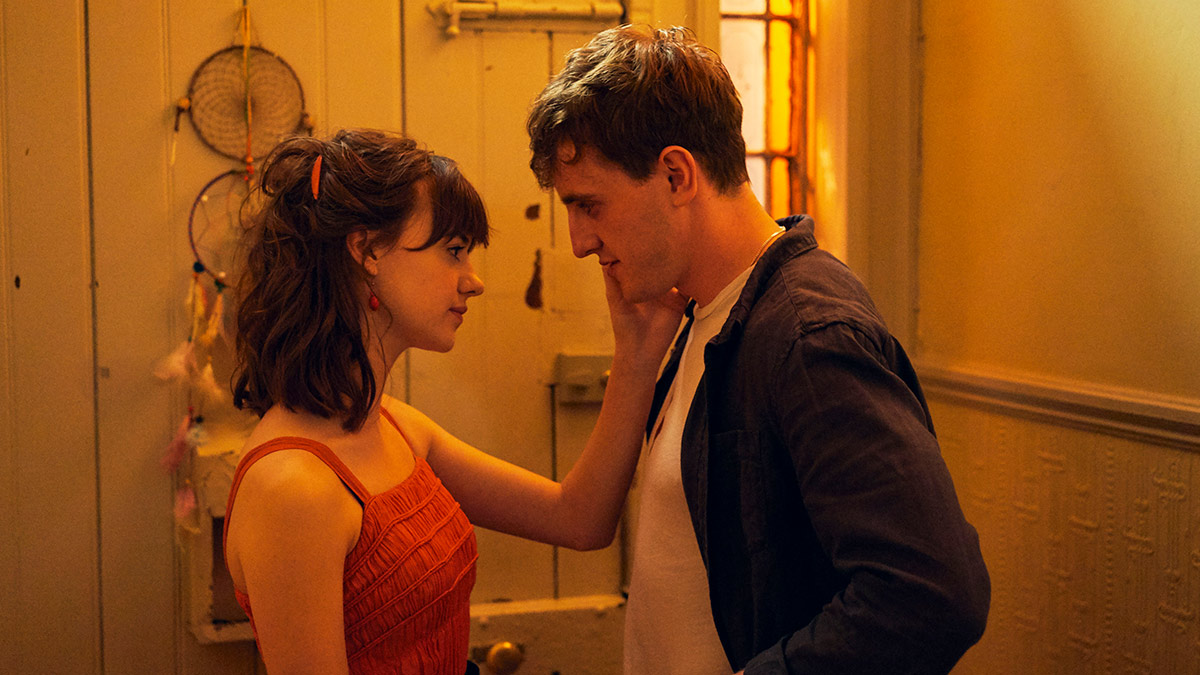 After a long casting process, "there were a few tears in the producing team", says producer Emma Norton, when they first saw Paul Mescal (Connell) and Daisy Edgar-Jones (Marianne) together.

PM: Connell and Marianne are written with such forensic detail that it really allows the readers to place themselves within the novel and within the relationship. The novel is deeply romantic in a way, but it's also incredibly frustrating and painful and all those elements add up to a novel that's very human.
DEJ: It's a very special depiction of two people who can't seem to leave each other alone. It's really nice to watch them navigating both who they are and who they are in relation to each other. Often, intimate relationships are told in a way that's quite inaccessible. It's really refreshing to see them be messy sometimes.

What was it like filming the sex scenes?
DEJ: They're such an integral part of the book and we really wanted to do them justice, because the way Sally writes them is incredible. We were so lucky working with Ita [O'Brien, the intimacy coordinator]. She allowed those scenes to become a really positive part of the whole process. She was in charge of the choreography, so to speak, and it meant that Paul, Lenny [Abrahamson, the director] and I could discuss the acting side of it.
I'm really proud of those scenes, especially the scene where Marianne loses her virginity. It's such a healthy depiction, because Connell is so kind and caring and seeks consent 100% and Marianne feels so safe. It's important that people see that's how it always should be – safe and healthy, and therefore, fun and beautiful.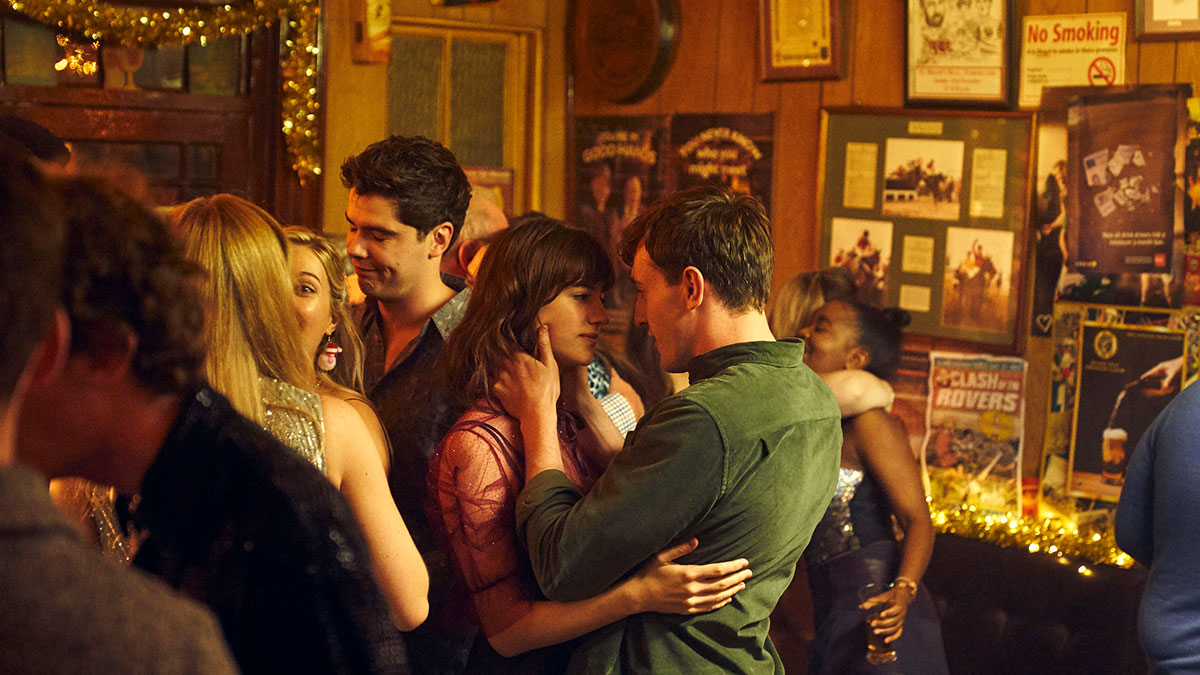 Despite being surrounded by people, Marianne and Connell only have eyes for each other.
DEJ: It's very equal between Paul and me – there's just as much of Paul as there is of me. It's not sexualised in any way. Most of the nudity is [seen in] a very normal capacity, like Connell coming in after he's had a shower and getting changed. That's what a real, healthy relationship is when two people can just be comfortable existing with each other.
PM: The more comfortable we became with each other, it allowed us to really investigate those scenes in a way that felt true to the characters and the situation. You kind of forget they're sex scenes, because Sally has written such detailed scenes that they're always furthering the narrative and the relationship between these two characters.
DEJ: I loved the awkward small talk before their first time sleeping together where they're both hysterically giggling. Connell's like, "Do you want a cup of tea?" and Marianne's like, "OK, yeah, let's have a cup of tea." They just sit and make conversation, but they both know why they're there. I can definitely relate to that awkward, not knowing quite what to do with your hands feeling that comes with being a young person.
When is BBC Three's Normal People on TV?
Normal People will be available as a boxset on BBC Three on April 26th in Catch Up > Channels > BBC iPlayer. It will also air with double episodes on BBC One HD (CH 101/108) on Mondays at 9pm, with the first two episodes screening on April 27th.
The 12-part series will subsequently air every week until Monday 1st June.
TV channels: Channels, content and features available depend on your chosen package. Channel line-ups and content are subject to change at any time and to regional variations.
HD: HD TV set, V HD Box, TiVo box or Virgin TV V6 connected with HDMI cables required for HD channels. Number of inclusive HD channels depends on package.
Catch Up TV: Catch Up TV content available for up to 7 days or up to 30 days after broadcast, depending on content.
Interviews: Any opinions expressed in interviews are those of the interview subject and not those of Virgin Media.
Image credits: Normal People © Element Pictures / Enda Bowe