Skip to main content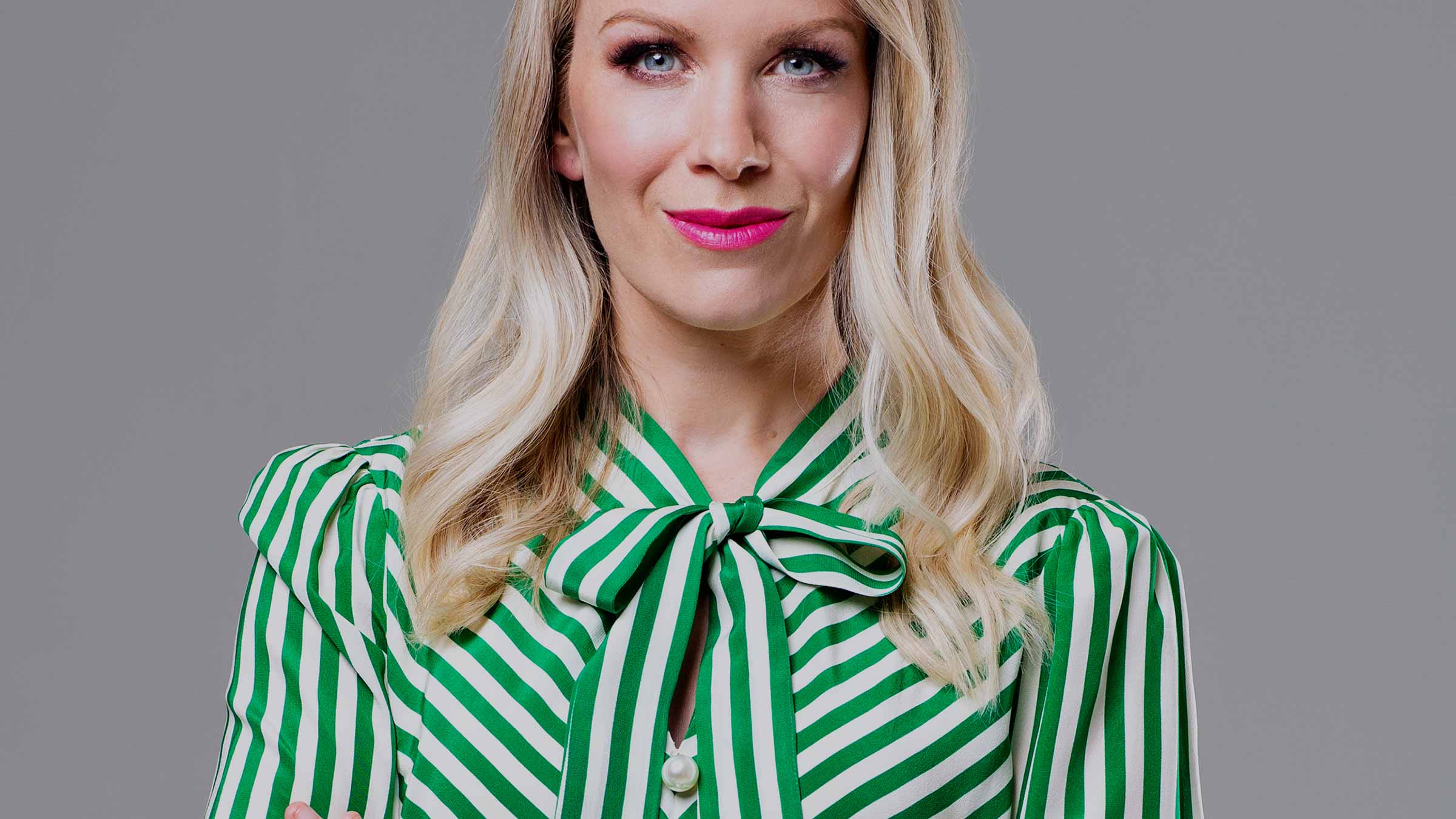 The comedian and long-time Daily Mash and Late Night Mash correspondent talks about fronting the new series of Dave's current affairs comedy
By Virgin TV Edit
Political panel shows are meant to reflect the times we live in – so perhaps it's appropriate that Late Night Mash has been going through a transitional period regarding its leadership. The satirical current affairs comedy moved to Dave last autumn following a four-series run on BBC Two as The Mash Report, with long-standing host Nish Kumar at the helm. But as the fifth series ended, Kumar announced he was leaving to focus on new projects, throwing the show's future into question.
Fortunately, a saviour arrived in the form of Rachel Parris. As a regular Mash correspondent, Parris delivered hard-hitting segments on subjects such as sexual harassment, misogyny and online abuse – usually delivered with an incongruously bright smile – that frequently went viral. Now, she's moving into the anchor's chair for the show's upcoming sixth series, starting on Dave in September. However, she still hopes to perform her trademark barbed monologues. "I plan to, but this time I might be sitting down," she says.
Several members of the old Mash crew are on board for the new series, including comedians Ellie Taylor, Steve Allen, Geoff Norcott, Ahir Shah and Jason Forbes. They'll be working under pressure: each episode will be recorded the day before transmission, to be as incisive and topical as possible. And in a new twist, each episode will have a major special guest, who'll perform a piece on their topic of choice as well as joining in with sketches and the news section.
Here, Parris talks stepping into Kumar's shoes, how she'd have covered Boris Johnson's resignation, and The Mash Report's true purpose.
Unless we're very much mistaken, you're the first female lead host of a satirical current affairs TV comedy in the UK. How does that feel?
Well… obviously I wish that wasn't true, in a way; there have only been a handful of women hosting comedy shows, and I wish I wasn't among the first few, and that women hosting satirical shows was more common, and had been happening for years.
But as it is, it is significant, I'm very excited, and I feel a weight of responsibility to try and do it well. Like everything I do, I'll give it everything. If I overthink it too much I'll go insane, so I'll just try my best.
Will you and the Late Night Mash team miss Nish or are you pleased you finally toppled him?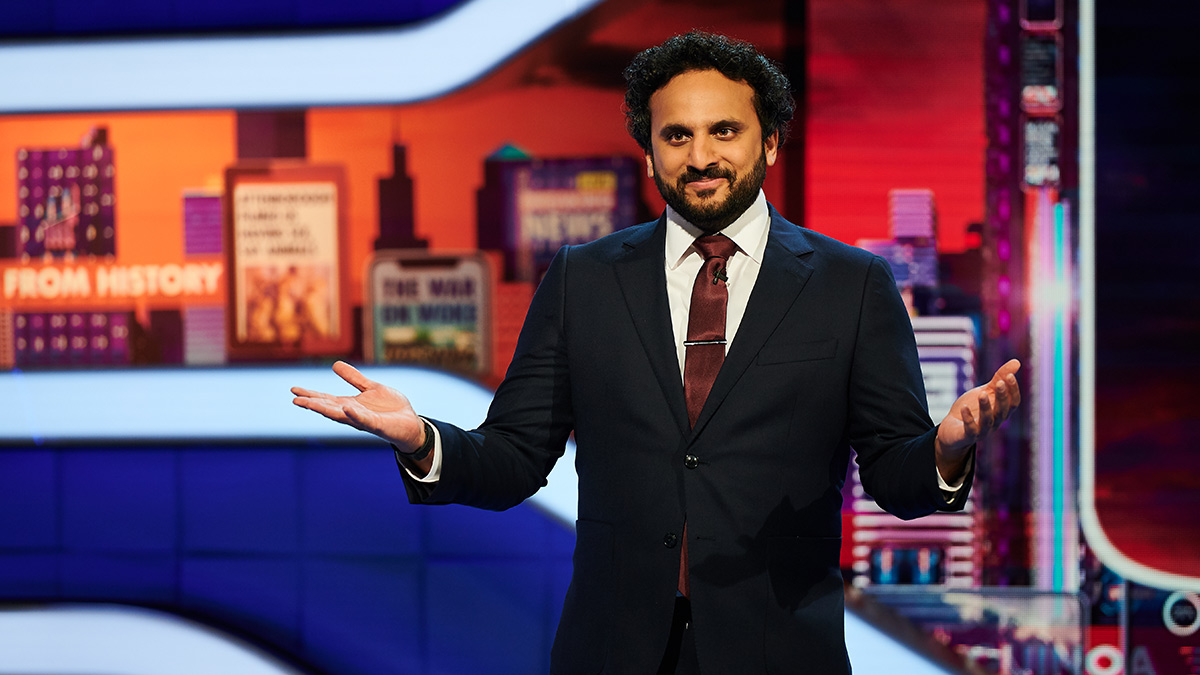 He will have his revenge, in this world or the next

We will miss Nish hugely. I already do. The idea of going back without him is strange, as the show was so centred around him, but it's a new era. He did a phenomenal job and we're looking forward to looking to the future. I sound like a Tory leadership candidate, don't I?
You didn't have to go through any hustings to replace him, did you?
Thankfully it didn't come to me and Nish duelling live on air. To be honest, I think I would have won if it had.
How would you describe your leadership style – kind leader or crazed tyrant?
I think I'm kind but strict, like that teacher at school you decide years after leaving you like but at the time resented.
Do you remember where you were when you found out you would be the host of Late Night Mash?
The news arrived in increments. When Nish left I wondered what it would be like to host the show, and I thought about other people in that role. And I thought, "No, I want it".
The news didn't arrive like it would in a film, where you'd get the phone call and you'd leap up and click your heels together as the sun comes out. There were little drops of good news and when it was finally confirmed, I was absolutely delighted.
Will the Mash's mission statement to be challenging, and sometimes right on the edge, continue?
I don't think the show sets out to be edgy or controversial, but we certainly don't shy away from being honest and direct. The points of view we put across seem, to us, like the obvious and only reasonable way of thinking. Like, thinking violence against women is bad, thinking that lying while prime minister is bad, and being aware of climate change is good… these shouldn't be hot takes! But the goal is not to provoke, it's to make people laugh while occasionally getting a point across.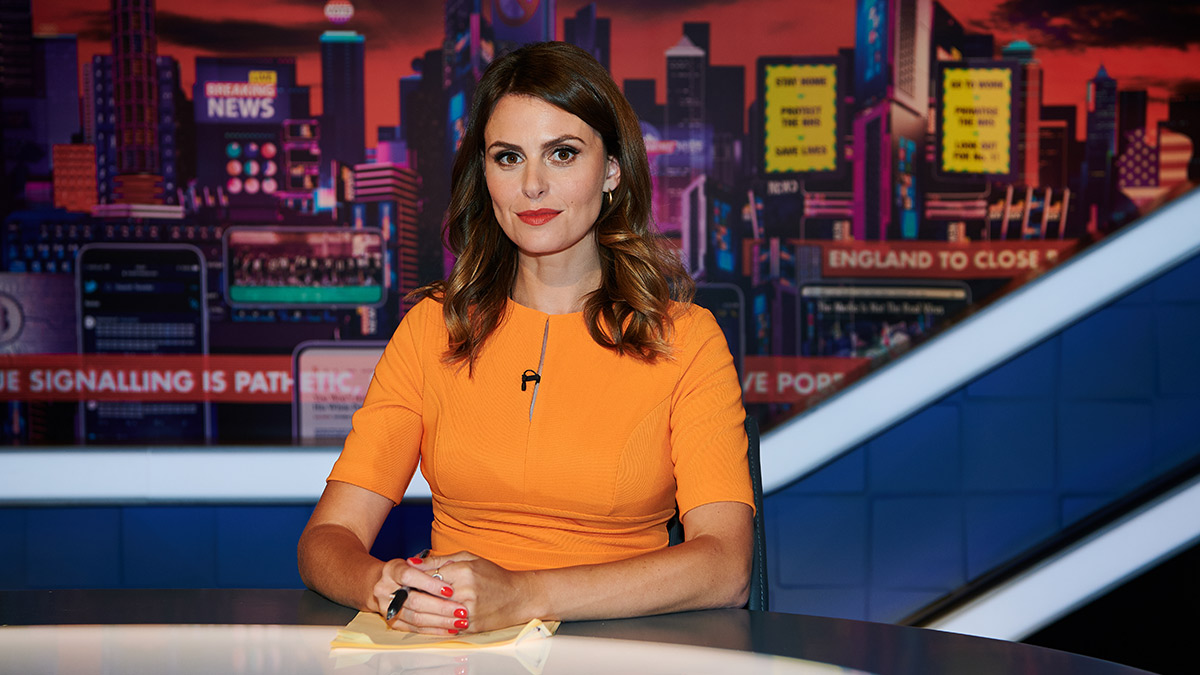 Ellie Taylor – soon to be seen on the Strictly dancefloor – returns in the new series of LNM
What effect will today's chaotic political landscape have on the new series?
Well, it is chaotic, but if you compare it to the last few years, I don't think it's any more chaotic. Boris Johnson's reign, while consistent, was consistently terrible, and the chaos that ensued just from him and his cabinet was plenty.
How do you think Late Night Mash would have covered his resignation if you were on air?
We would have picked through each and every scandal that led him to the resignation. His resignation speech was astonishing. He did not apologise, there was absolutely no remorse for anything, there was defiance, and it had humorous asides, like "Them's the breaks" when the situation was related to a sexual assault case. It defined his refusal to accept any consequences for anything he does.
Does Her Majesty's Most Loyal Opposition provide the same amount of material as the government?
No, not as much, simply because they're not in power. Obviously, there's always going to be more to say about the government because they are the ones... governing! The point of satire is to mock the establishment and the Tories have been established for 12 years. But yes, don't worry. We've always taken the piss out of all parties and will continue to do so.
What have you missed the most about Late Night Mash while you've been off air?
Playing with my friends! As much as it's very important making important political points and holding people in power to account, it is also a gang of comics who have worked together for years gathering to have fun. I miss that when we're not on air.
When is the new series of Dave's Late Night Mash on TV?
The new series of Late Night Mash starts on Dave HD (CH 227) at 10pm on Thursday 1 September.
TV channels: Channels, content and features available depend on your chosen package. Channel line-ups and content are subject to change at any time and to regional variations.
HD: HD TV set, V HD Box, TiVo box, Virgin TV V6 box or Virgin TV 360 box connected with HDMI cables required for HD channels. Number of inclusive HD channels depends on package.
Interviews: Any opinions expressed in interviews are those of the interview subject and not those of Virgin Media.
Image credit: Late Night Mash © UKTV