Skip to main content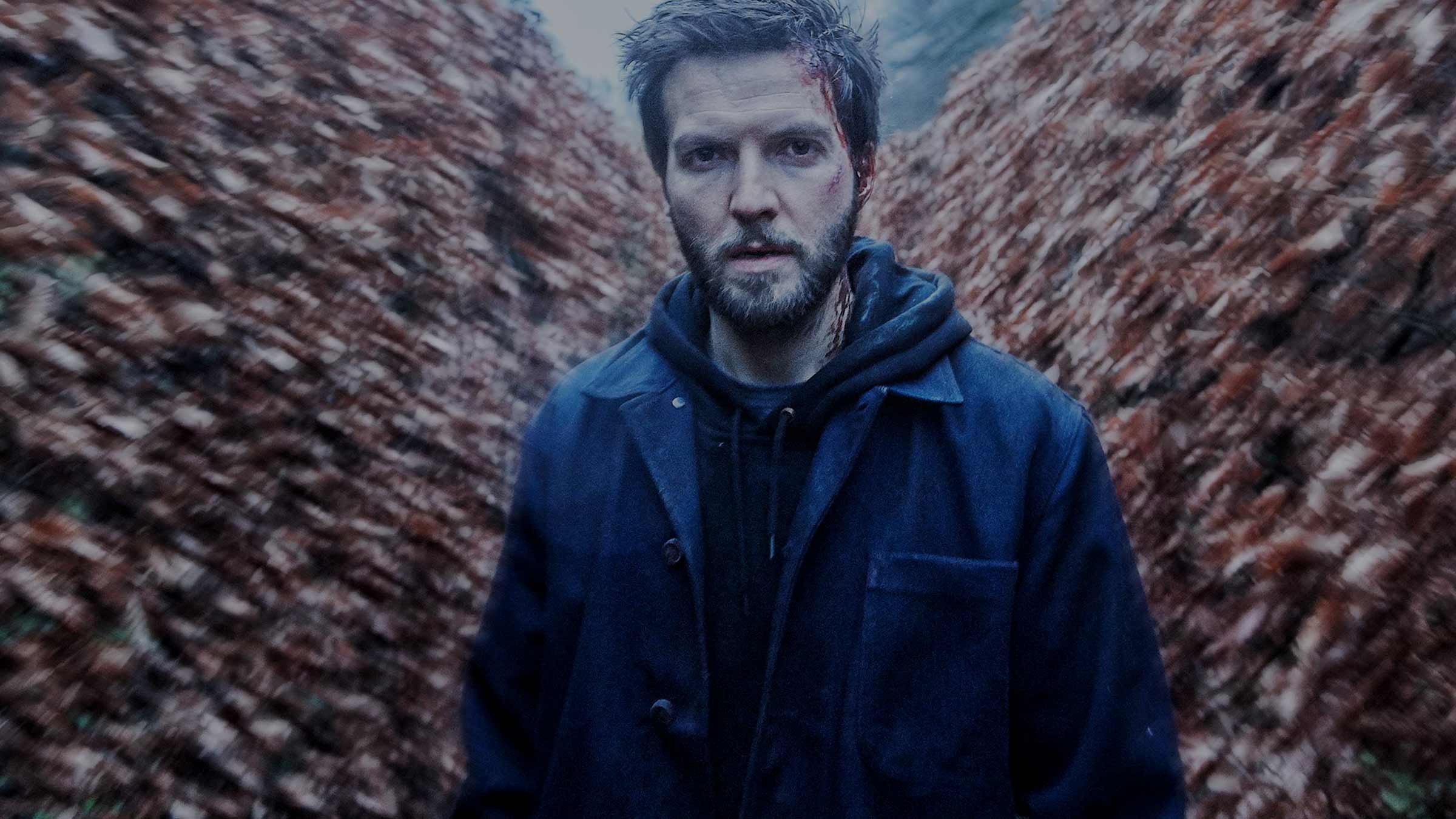 If technology-based dystopian thrillers are your thing, you are going to absolutely looooove The Feed…
Monday 16 September, 9pm, Virgin TV Ultra HD (CH 999). Available to all customers in On Demand > Box Sets from Monday 16 September
Fans of Years And Years and Black Mirror, we're looking at you. In this new ten-part series, a technology called The Feed is implanted in everyone's brain. It essentially rids humans of the need to communicate verbally, physically travel and practise to acquire new skills (like cooking). It even lets you delete your traumatic memories. The list of life hacks is seemingly infinite.
Imagine yourself as a walking WiFi system. You can choose to go offline, but when you do, your connection to the digital world of The Feed is lost. Unsurprisingly, there are those who denounce The Feed's capabilities and often disconnect from it, while others have removed the implant altogether, fearing the consequences that could arise if the system is hacked. Of course, that's exactly what happens – unleashing a host of problems, including the rise of a band of murderous individuals with unclear intentions.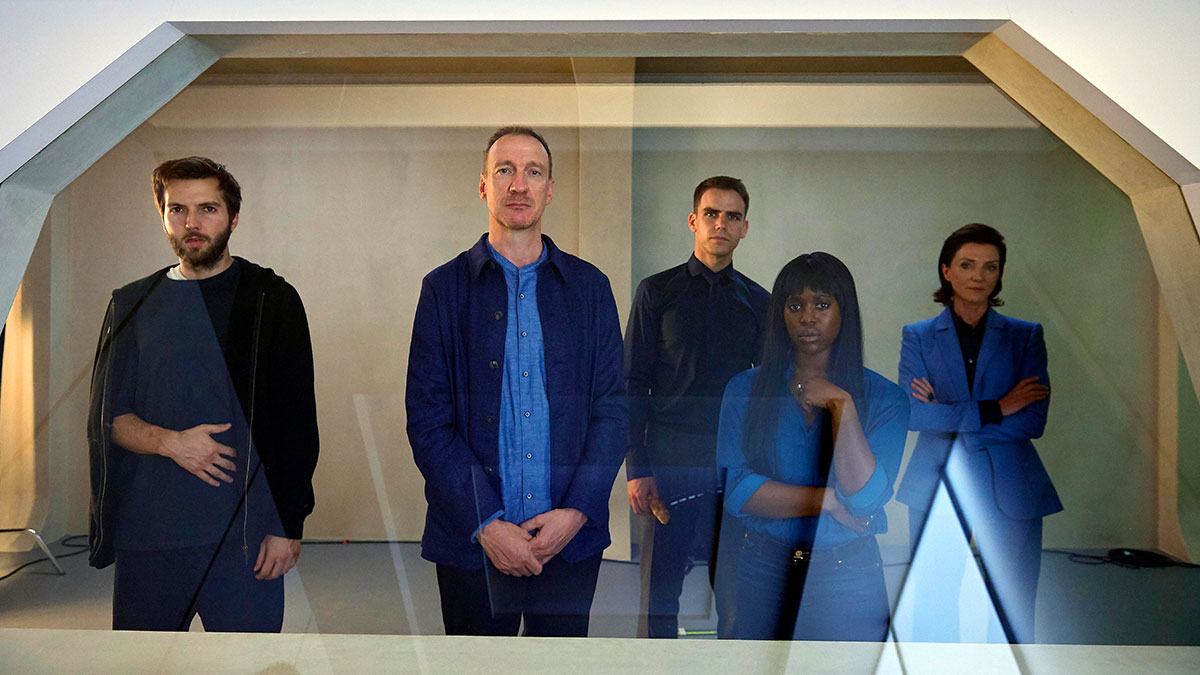 Is colour coordination mandatory in future London?

It's a big, bold sci-fi that'll have you gripped to the sofa – and thanking your lucky stars that you've only got to contend with iThingys and smart speakers… for now! Read on for even more reasons to catch this gripping thriller.
It's based on a beloved book
Anyone who's daydreamed about writing a novel will have fantasised about it receiving near-instant critical acclaim and attention from TV execs looking to create the next big show. For Nick Clark Windo, author of The Feed, that's exactly what happened. He also serves as one the show's executive producers.
If you fancy having a read before you watch, be warned: this is a tale that reaches almost unbearable levels of suspense at times. It'll have you racing for the last chapter, where a delicious pay-off awaits.
There is some seriously impressive (and scary) tech on show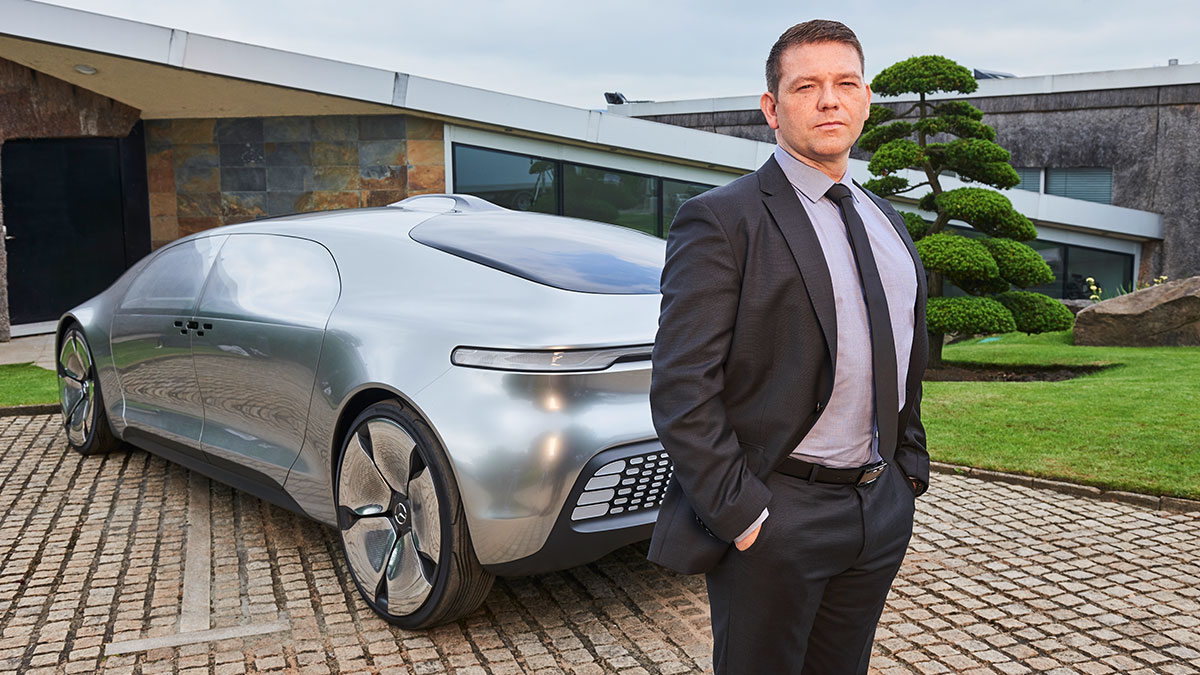 That is one suh-weeeeet ride. So shiny!

If you want to feel like a dinosaur, just watch the bit where "vintage tech" is discussed. In The Feed's not-too-distant-future London, hard copies of anything have been rendered obsolete, unless you "know a guy". In one vintage tech store, smartphones line the shelves like fossils from the past to gawk at.
Of course, there's no real use for these kinds of phones, as The Feed takes care of all that. Forget cameras too – a photo can be taken with a wink of an eye. Forget "Beam me up, Scotty!" – you can teleport yourself wherever you want, whenever you want, or just send a VR version of yourself. Forget file storage and social media – just access your mundles (memory bundles), relive them or delete them, and "spray" thoughts and opinions to friends, family and followers. This is the way of the future…
The showrunner was a writer for The Walking Dead
Channing Powell is no stranger to dystopian thrillers. "I was familiar with that world and I liked that world, but I didn't want to do The Walking Dead again. But this was presenting it in a completely new way," she told Variety.
At first, Powell, who developed the series and is one of the executive producers, thought The Feed was an implausible form of technology, but soon changed her mind. "Allegedly, Facebook is working on something that would go inside your head and MIT is trying to develop a technology that is powered by thought… To me [it] is such a terrifying notion that you would let people inside your head. I mean, that is the last frontier of privacy that we have."
It offers more questions than answers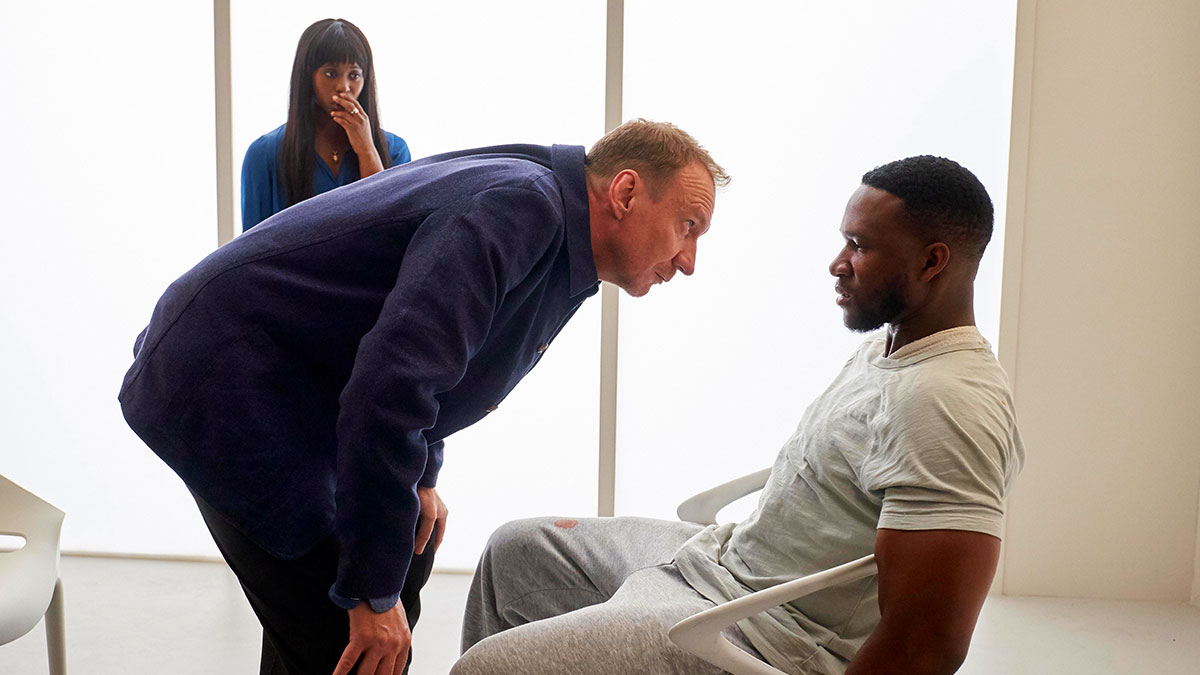 "Can you tell me what I'm thinking right now? CAN YOU?!"

This might sound frustrating, but it's actually the beauty of this series. Every episode ends on a massive cliffhanger and will have you hungry for more. Oh well, who needs a life anyway?
Just don't leave your brain at the door – the plot is always racing along, with new developments and revelations at every step. It's mind-boggling, edge-of-your-seat stuff.
The cast list is seriously impressive
Don't believe us? Get interactive with our guide to the stars of the show. Simply click/hover on the faces below to learn more.

Did we mention that it's exclusive to Virgin Media customers?
Virgin Media customers with a V6 box on the Maxit or Full House TV package will be able to watch The Feed exclusively from 9pm on Monday 16 September on Virgin TV Ultra HD (CH 999). If you miss out, or if you don't have access to Virgin TV Ultra HD, you'll still be able to watch it in On Demand.
After satisfying your need for The Feed, why not check out another show exclusive to Virgin Media? Learn all about supernatural thriller The Rook here.
Watch this space for exclusive behind-the-scenes footage and interviews with the cast from the set of The Feed!
How to access the Virgin TV Ultra HD channel
You'll find all the details explaining what you need here. Then simply press the up button on the EPG to easily access this great show on the Virgin TV Ultra HD channel!

Want to see more in Ultra High Definition?
Find the latest on all the stellar drama, incredible documentaries and thrilling music concerts available in 4K exclusively on Virgin TV Ultra HD.
TV channels: Channels, content and features available depend on your chosen package. Channel line-ups and content are subject to change at any time and to regional variations.
HD: HD TV set, V HD Box, TiVo box or Virgin TV V6 connected with HDMI cables required for HD channels. Number of inclusive HD channels depends on package.
On Demand: Content available to view depends on TV package. Time limits apply for viewing chargeable On Demand content – see virginmedia.com. Once purchased, all chargeable On Demand content must be viewed within 48 hours. Premium channels and upgrades must be kept for at least 30 days.
Virgin TV UHD channel: Available to Full House TV customers only. Primetime only – see channel for programming schedule each day. 4K enabled TV/device and V6 box required to watch content in UHD. Quality assumes your equipment is working at optimum standard.
Interviews: Any opinions expressed in interviews are those of the interview subject and not those of Virgin Media.