Skip to main content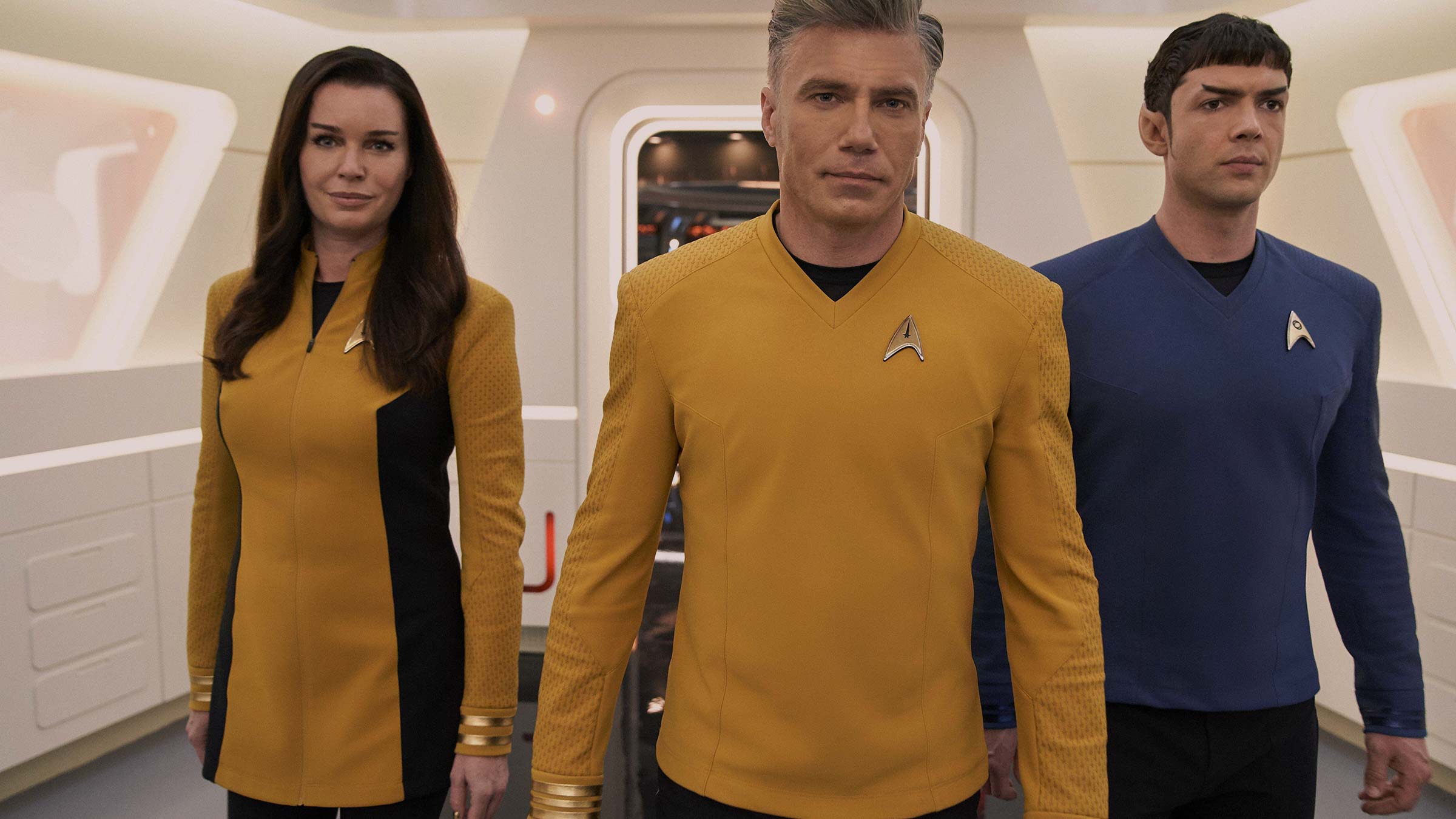 Plot your course to the sofa because season 2 of Star Trek: Strange New Worlds is coming to Paramount+ – home of Star Trek! Whether you have 10 seconds or a few minutes, read our Long Story Short to get up to warp speed
By Torri Mundell, Feature Writer
Got seconds to spare?
Star Trek: Strange New Worlds is the perfect way to get into the franchise. So, if you're new to Star Trek, don't let its extensive existing universe deter you from jumping in.
Strange New Worlds is both a spin-off of Star Trek: Discovery and a prequel to the original Star Trek series, which debuted in 1966. The new series begins roughly 10 years before Captain Kirk first strode across the USS Enterprise's command deck and features an equally square-jawed leader, Captain Christopher Pike (Anson Mount, Hell On Wheels), and a fun ratio of human-to-alien crew.
The first season also draws on some of the most beloved aspects of the original show, including the galaxy's most famous half-Vulcan Lieutenant, an episodic format and an aesthetic consistent with The Original Series, combining the best of OG Star Trek and more recent series.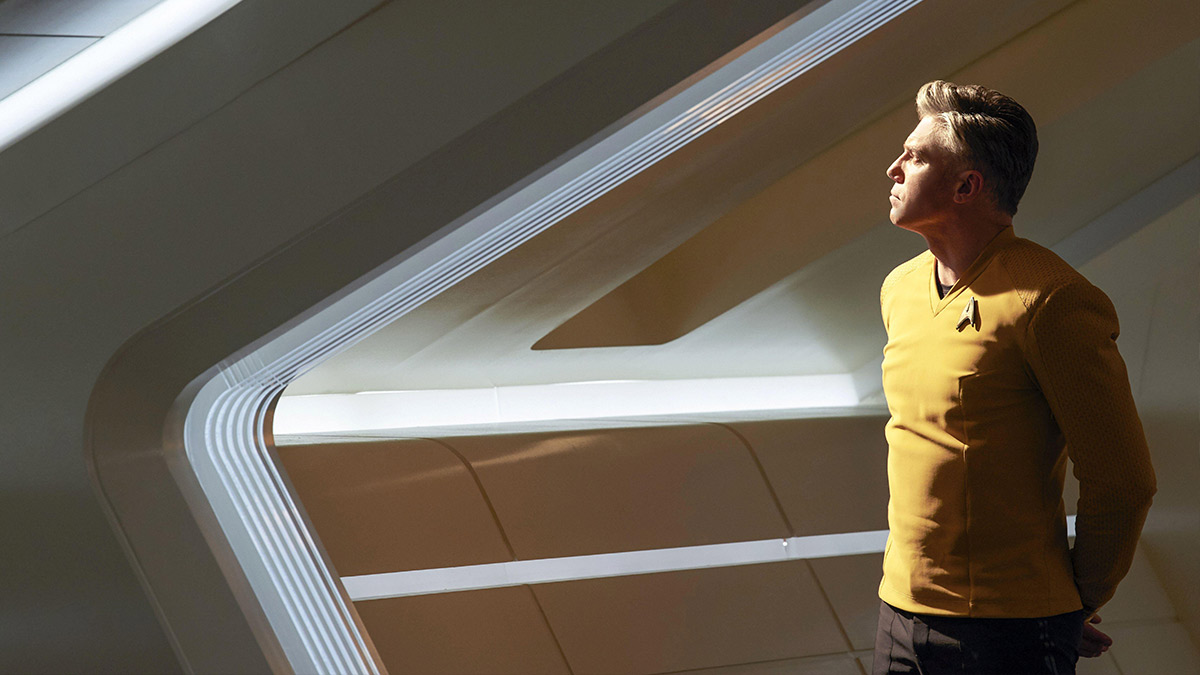 The 21st-century spin? As the impressively quiffed Captain Pike, Mount plays a Starfleet boss who's far more collaborative and more emotionally vulnerable with his colleagues than Kirk.
And though we've come to know Spock in later life as a creature governed by logic, actor Ethan Peck (The Midnight Sky) leans into his character's human side more than we've seen in any other iteration. The pair are also joined by Una Chin-Riley, the USS Enterprise's second in command (Rebecca Romjin, X-Men), who is concealing a secret that's exposed in the season 1 finale.
Have a minute more?

What happened in season 1?
It turns out that Captain Pike and his crew were boldly going lots of places long before Captain Kirk made this the Starfleet manifesto. With episodes featuring rescue missions, a terrible on-board contagion, a doom-laded comet and more, season 1 delivered storylines combining playfulness and romance with plenty of action, adventure and phaser-blasting.
Our favourite episode is "The Elysian Kingdom" (episode 8). When a routine survey mission spins out of control, the crew are trapped in a nebula and forced to play out fanciful roles in a fairy tale. No spoilers, but you'll be gripped by the plot twist that makes a happily-ever-after seem impossible.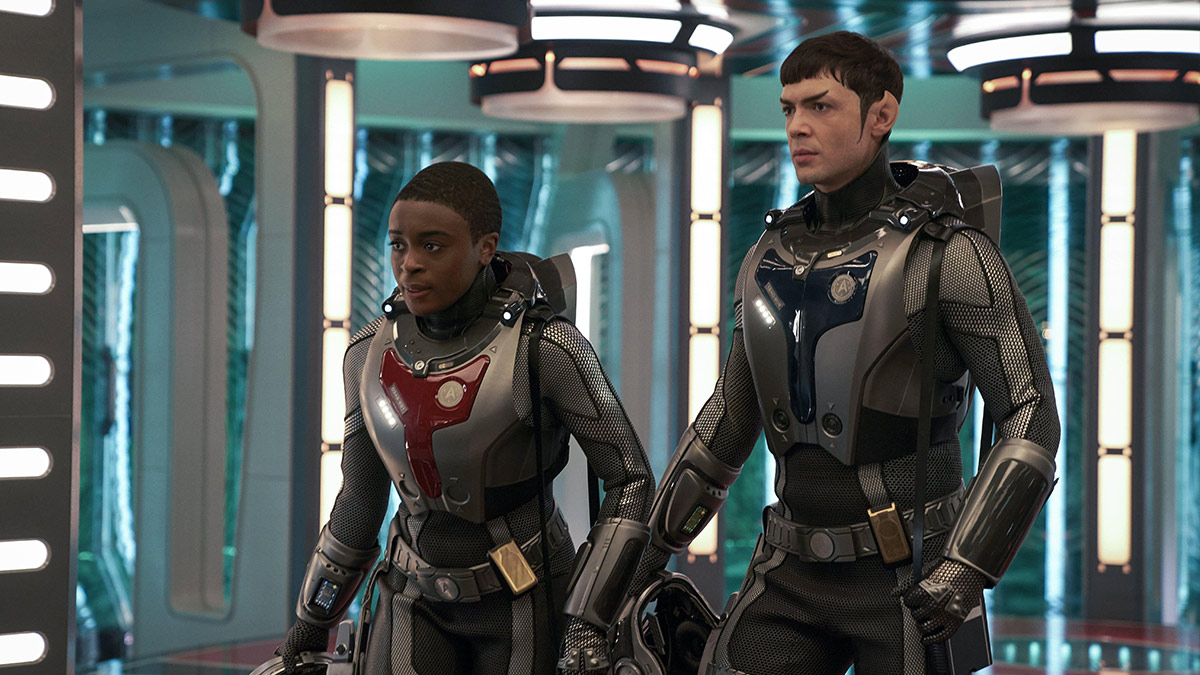 How does it relate to other Star Trek series?
With its position as a prequel in the well-known Star Trek canon, you might already be familiar with some of the Strange New Worlds characters, as well as what's about to happen to them. We love how the show cleverly leverages what we know about future storylines to create compelling narratives in the prequel.
We were first introduced to Captain Pike in Star Trek: Discovery, where he was given a glimpse of his future: paralysed and able to communicate only via a blinking light that interprets his brain waves. In Strange New Worlds, the knowledge of this eventuality looms over Pike, sometimes overshadowing his natural optimism and resourcefulness. And in the season 1 finale, he is required to confront the horrifying inevitability of his future head on.
The great thing about Pike, Kirk's predecessor as the USS Enterprise captain, is that he's a relatively untapped character. He's also a proven fan favourite meaning, in all probability, you'll like him too as existing fans and new recruits all get to know him better.

The Spock of Strange New Worlds is far more emotive and less detached than the older Spock depicted so memorably by Leonard Nimoy in the original series. This Spock smiles, plays pranks and explores the conflict between his human and Vulcan DNA, most notably via a love triangle with Vulcan T'Pring (Gia Sandhu, A Simple Favour) and human nurse Christine Chapel (Jess Bush).
We're majorly invested in watching the events that will lead the more youthful, impetuous Spock to embrace his coldly logical Vulcan side in later years.
Do you need to watch all the other Star Trek series?
The latest series is actually the perfect place to start, with no homework needed. Each episode is self-contained with a new adventure every week, tapping into one of the things that made the original series a hit. But it doesn't jettison serialised elements, which add depth and build characters and tension – including neat arcs set up in early episodes and revisited later.
And with new twists on classic characters, plus new characters to fall in love with, you can easily jump on board season 2. But if you want to catch up on season 1, you can do that too with all episodes available on Paramount+.
What's in store for season 2?
With all the storylines simmering at the end of season 1 and the return of most of the cast (including the impressively large monster known as the Gorn), we're very excited about the new season starting.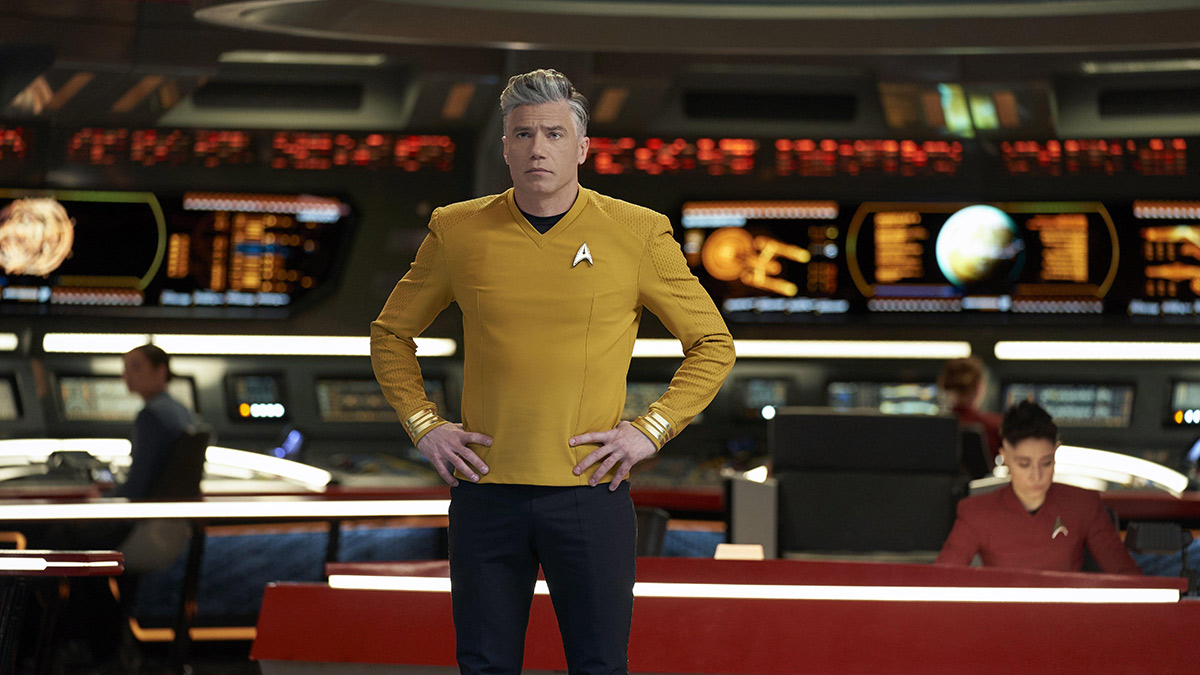 We know that La'an, Captain Pike's love interest, played by Christina Chong – best known as Nicky "Jolly" Rogerson in Line Of Duty – will appear, perhaps ready to rekindle their bittersweet romance. Also joining the cast is comedic actress Carol Kane (The Unbreakable Kimmy Schmidt), playing a no-nonsense engineer.
Wondering if the show will introduce Pike's eventual successor, Captain Kirk? Fear not: his arrival has already been teased, played by Paul Wesley of The Vampire Diaries. We're also awaiting the appearance of Spock's troublesome half-brother, Sybok.
And you won't need to hit warp factor 9.99 to travel through space and time for the start of season 2, because it's here!
When is Star Trek: Strange New Worlds on TV?
Find season 2 of Star Trek: Strange New Worlds on Paramount+, home of Star Trek, from Thursday 15 June. Season 1 is available now.
How to watch Paramount+ with Virgin TV
If you're a Virgin TV 360 box or Stream from Virgin Media customer, you can get Paramount+ direct on your telly once you've got a subscription to the service. Simply sign up online, then log in on the box. And because Paramount+ is fully integrated into Virgin TV 360 and Stream, you can search without even going into the app. Just select Search & Discover from the Home menu and type in the name of the show or movie you're after. You can also voice search Paramount+ shows with your remote, or say "Paramount Plus" to get to the app even faster.
TV channels: Channels, content and features available depend on your chosen package. Channel line-ups and content are subject to change at any time and to regional variations.
HD: HD TV set, V HD Box, TiVo box or Virgin TV V6 connected with HDMI cables required for HD channels. Number of inclusive HD channels depends on package.
On Demand: Content available to view depends on TV package. Time limits apply for viewing chargeable On Demand content – see virginmedia.com. Once purchased, all chargeable On Demand content must be viewed within 48 hours. Premium channels and upgrades must be kept for at least 30 days.
Paramount+: Paramount+ subscription required at extra cost. TV 360 and Stream customers only.