Skip to main content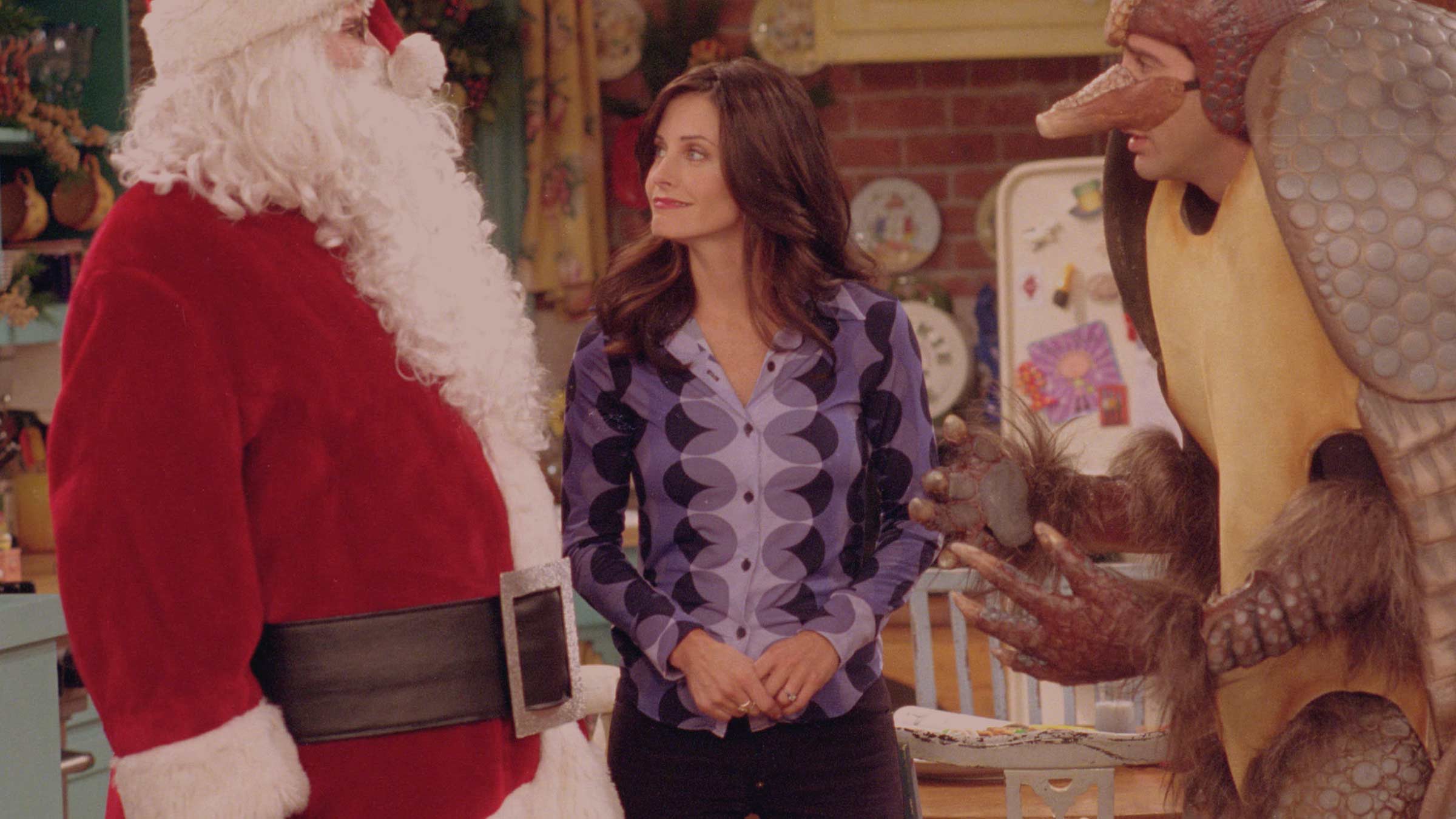 All Christmas TV is special. But some specials are more special than others…
Best Christmas TV specials
It's hard to put a number on the level of joy that surfaces when you find out your favourite TV show is doing a Christmas special. But whatever the number you've got in your noggin, double it. Better yet, square it – Joy2, if you will.
Some programmes step up to the Crimbo challenge by simply whacking a megamix of Wham! and Wizzard onto the soundtrack. But none of those are contained within this list. The following are shows that have risen above easy open goals to create something that not only stands the test of time, but often makes the whole season as well.
Read on to see what you can watch on Christmas GOLD in December and on Netflix, Amazon Prime Video and across a host of channels throughout the festive season.
Only Fools And Horses – the 1996 Christmas trilogy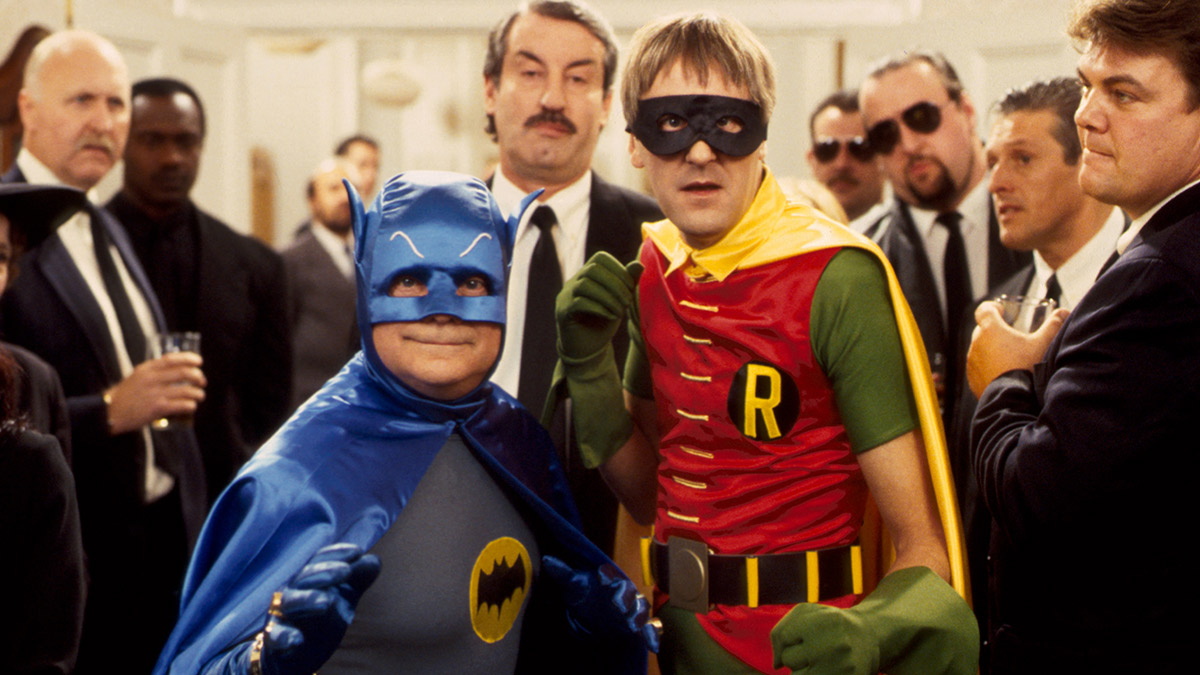 Watch it on Netflix
About as perfect a send-off for Peckham's first family as you can get (ignore the post-1996 specials). Del and Rodney as Batman and Robin in "Heroes And Villains", Del blubbing uncontrollably in "Modern Men" and the shaking three-wheeler in "Time On Our Hands" – iconic, hilarious, faultless.
Peep Show – Seasonal Beatings
Watch it on Netflix
Christmas might be a time of goodwill – but if we're being really honest, it's also often the absolute opposite as well. Nothing on TV has quite encapsulated that feeling more than this episode of Peep Show ("Where's the turkey, Jeremy?"). In the words of Dobby: "Thank you, this has been horrible." And brilliantly so!
The Office Christmas Special – part 1 and 2
Watch it on Netflix
Hope. That's why the finale of arguably the greatest British sitcom is so powerful. After hitting rock bottom, David Brent gets just a glimmer of it following a date gone well and after telling a certain sales rep where to go. In Tim and Dawn, we also see one of the great love stories reach a satisfying close.
Knowing Me Knowing Yule With Alan Partridge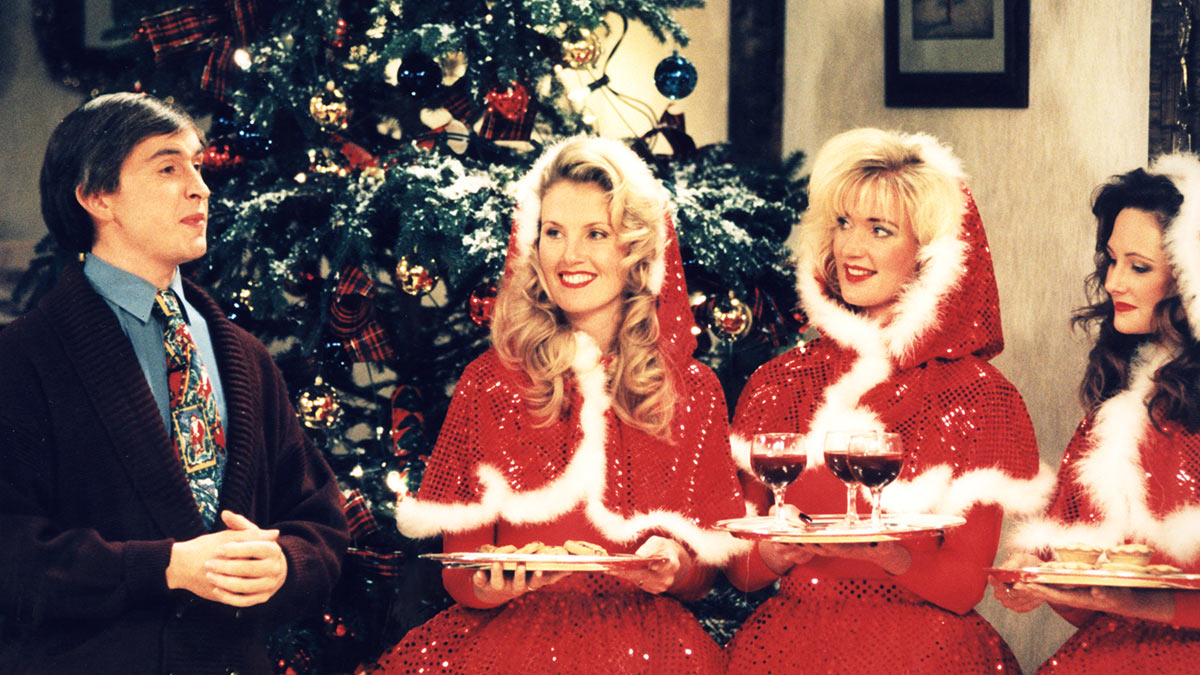 A lesson in taking the humble Christmas special and tearing it a new one. Filmed in a replica of the character's Norwich home, and with the BBC's chief commissioning editor among the guests, it's as hilariously awkward as you'd want. It even leads to Alan moving into the Linton Travel Tavern, but that's another story.
Doctor Who – The Christmas Invasion
Watch it on Netflix
You could pick any Who special, because the quality ranges from utterly brilliant to absolutely incredible. But the first one is top of the pile. Not only did it pave the way for all that followed, it also featured David Tennant's debut as The Doctor, which he largely (and literally) sleeps through.
Father Ted – A Christmassy Ted
Watch it on More4 (CH 147)
"A group of priests accidentally wander into the largest lingerie department in Ireland" is probably the finest elevator pitch for an episode of telly in history. Frankly, it's a waste of words to write anything else. It also features Father Jack stranded in a kiddie playland. An utter classic.
Black Mirror – White Christmas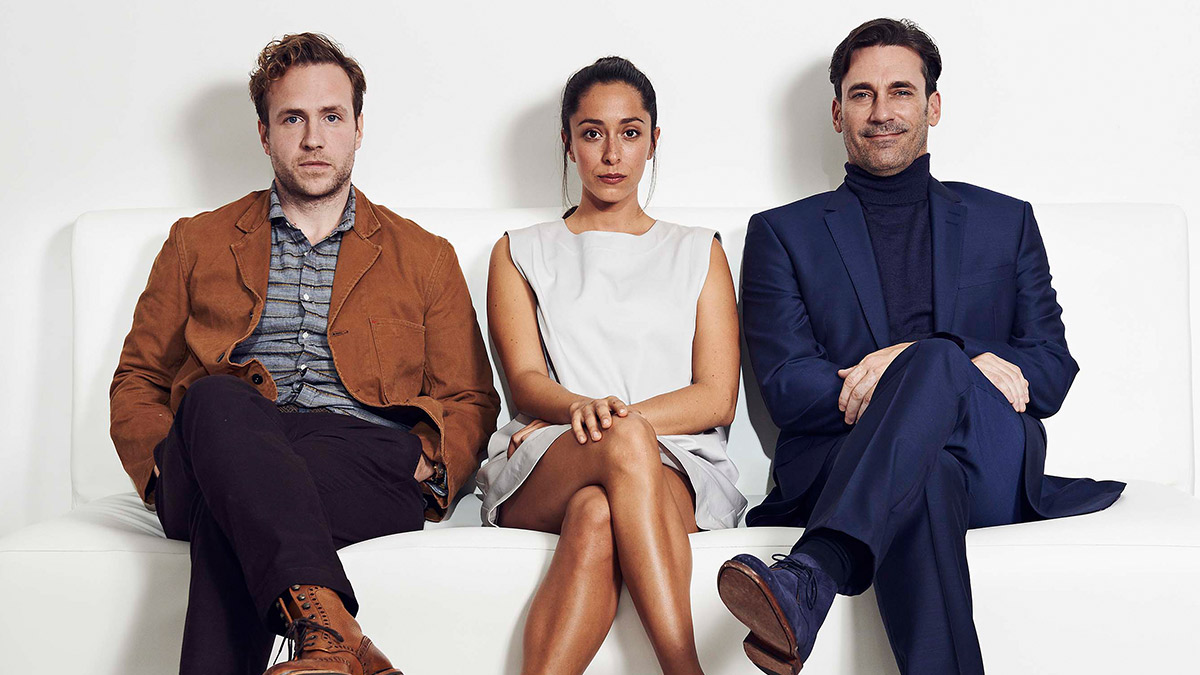 Watch it on Netflix
As with all Black Mirror episodes, you want to go into White Christmas knowing as little as possible. Instead, we'll simply say Jon Hamm (Mad Men) and Rafe Spall (War Of The Worlds) give powerful performances as men who awake on Christmas Day in a snowy cabin, a place they've lived in for five years…
The West Wing – In Excelsis Deo
Airing 20 years ago, this episode serves as a reminder why this show remains planted among the top five shows of all time. While its seven seasons had many Christmas specials, episode 10 in its debut year is undoubtedly the standout, pivoting on the death of a homeless man and a hate crime. Essential.
Community – Abed's Uncontrollable Christmas
Watch it on Amazon Prime Video
It's hard to explain in so few words just how much Community – at its height – changed TV. But this stop-motion episode is as a good a manifesto as we could offer. It knowingly ticks off all the tropes you'd expect from a festive special in its usual meta way, but at its heart it's a deeply, intensely personal journey.
Blackadder's Christmas Carol
This twist on the Charles Dickens ghost story is inspired; Rowan Atkinson as Ebenezer Blackadder, the "kindest and loveliest" man in England. Featuring a whistle-stop tour through his previous incarnations, it's a fine antidote to saccharine yuletide specials. Watching it would be a very cunning plan indeed.
Friends – The One With The Holiday Armadillo
Watch it on Netflix and Comedy Central/HD (CH 132/181)
If you were asked to compile your favourite episodes of Friends, we bet this one would make the list. Partly because it's so iconic – Ross as said Armadillo, Chandler as Santa, Joey as… Superman – but that aside, it's simply laugh-out-loud funny. Any episodes where Ross looks both a) foolish, and b) childish are gold.
Simpsons Roasting On An Open Fire
Watch it on Channel 4/HD (CH 104/141)
Season 1, episode 1. Yes, the very first episode of The Simpsons in 1989 was also a Christmas special (fun fact: it was the eighth episode produced, but ended up airing first). It's the story of how the family got Santa's Little Helper, but it's so much more. Who knows what became of this little show after that…
The Office – Christmas Party
Watch it on Amazon Prime Video
An entry for the much-loved US version. Again, it's a show with many Christmas specials, but season 2's was faultless. Steve Carell's Michael Scott gives his staff the chance to steal each other's Secret Santa gifts. But it's all part of his plan to wrestle back the $400 iPod he bought for Ryan. Your heart will swell at Jim's teapot for Pam!
The Snowman & The Snowman And The Snowdog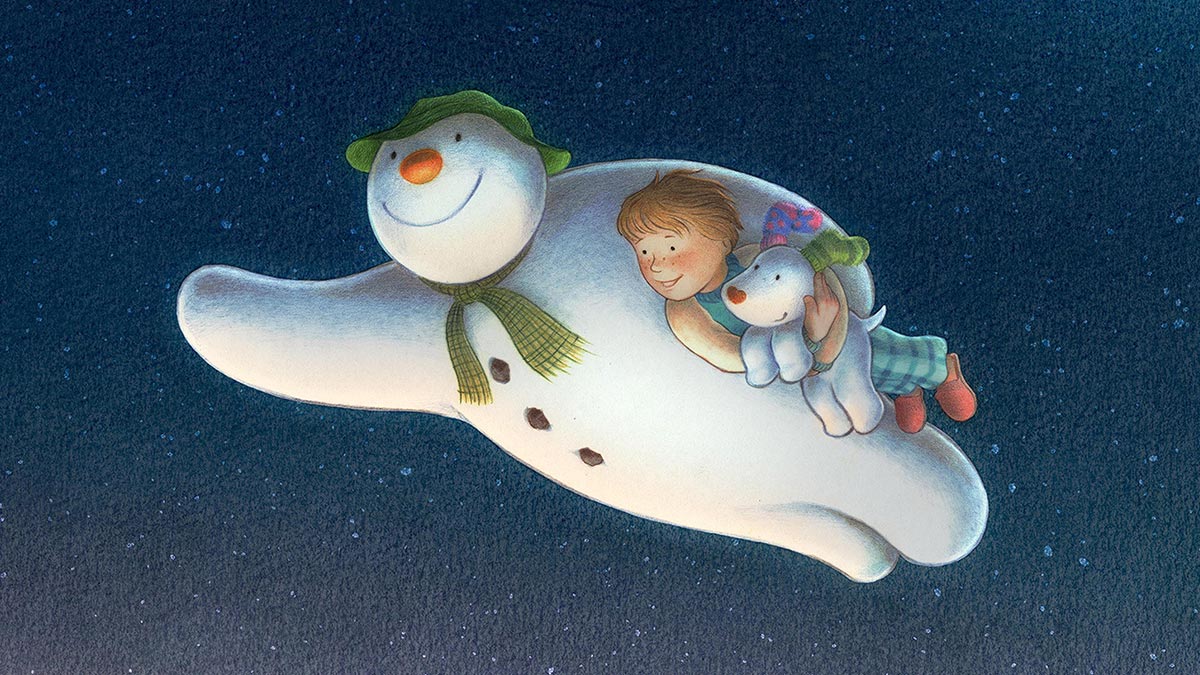 Watch it on Channel 4/HD (CH 104/141)
As much a part of Christmas as begrudgingly kissing your elderly relatives, Raymond Briggs' original animated short is pure class with a devastating conclusion. If we were being flippant, we'd call it snow joke. Incredibly, 2012's sequel was the seamless foil to its predecessor.
Downton Abbey – Christmas At Downton Abbey
Watch it on Amazon Prime Video
No doubt 2012's Christmas special was the most dramatic, featuring Dan Stevens going for a short drive (which here is akin to sending a family pet to a farm), but the first special released a year earlier was impeccable. Matthew's marriage proposal to Lady Mary would melt the heart of even the Dowager Countess. Probably…
Victoria Wood With All The Trimmings
This 2000 special that ended with a musical finale based on Ann Widdecombe was Victoria Wood at the absolute peak of her powers – although "peak of her powers" is a phrase that basically applies to everything she made. There's a reason this star-studded force of nature is shown practically every Christmas.
It's Always Sunny In Philadelphia – A Very Sunny Christmas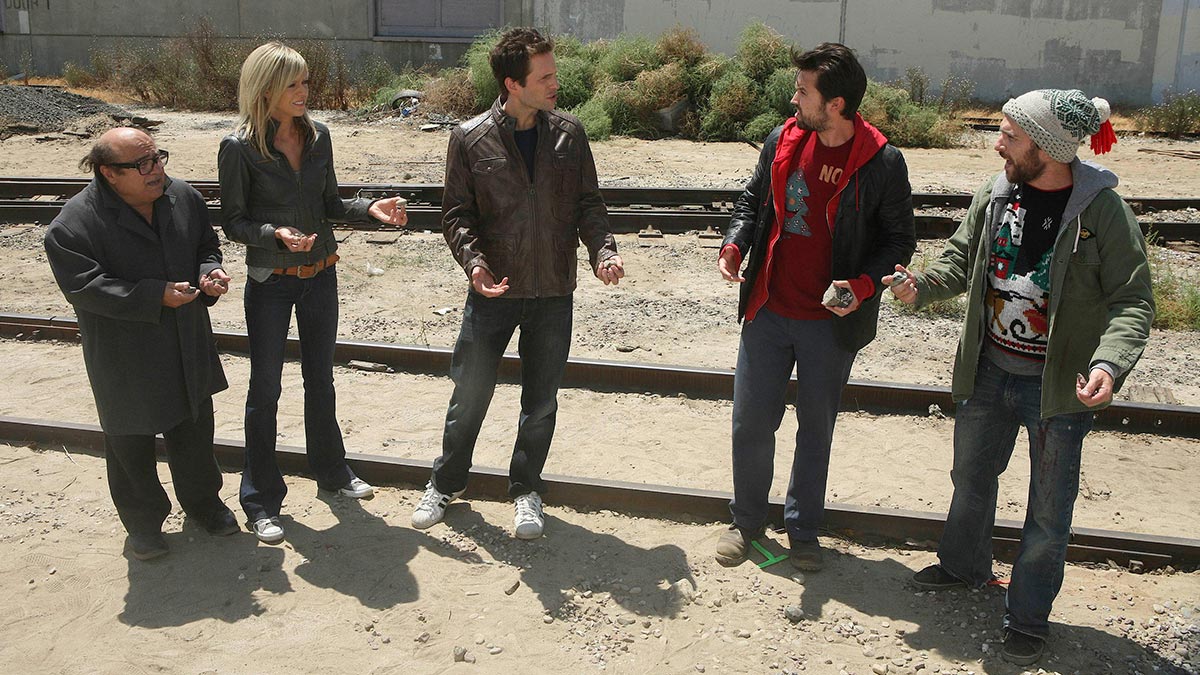 Watch it on Netflix
As with all episodes of It's Always Sunny, it sounds bleak when you write the plot down, but trust us, it's beyond hilarious. Featuring Charlie biting and punching a mall Santa, Frank getting robbed and Mac discovering what he thought was "tradition" is just breaking into homes to steal other people's presents. Amazing.
The Royle Family
Watch it on Netflix
Hard to pick, as the first two specials in 1999 and 2000 are flawless. The first has Denise (Caroline Aherne) going into labour as dad Jim (Ricky Tomlinson) comforts her and gushes about what a great mother she'll be. The second features Sheridan Smith's pregnant Emma taking her parents to meet the Royles – a culture clash like no other!
May your telly days be merry and bright!
If you want to find the very best TV shows, festive specials and films this Yuletide, visit our Christmas hub for the latest news, listings and more. Plus, check out the Virgin TV Channel guide for more information on these channels and where to find them.
How to watch Amazon Prime Video with Virgin TV
Prime Video is available to all Virgin TV customers with a V6 box, powered by TiVo®. Simply sign up to Amazon Prime Video via their website, and you can log in on the box. And because Prime Video is fully integrated into TiVo®, you can search without even going into the app. Just select Search & Discover from the Home menu and type in the name of the show or movie you're after.
How to watch Netflix with Virgin TV
If you have a TiVo® box or Virgin TV V6 box, powered by TiVo®:
Press home on your remote
Select Apps & Games
Select All Apps
Select Netflix
If you're already a Netflix subscriber, you can also access the app through Search & Discover or by pressing Red on channel 204. Just sign in with your existing login and start watching. And you'll only have to log in the first time you use it.
If you're new to Netflix, then you'll need to subscribe to use the app. The easiest way to do this is by going to netflix.com/virginmedia. You can also subscribe using the Netflix app in Apps & Games.
TV channels: Channels, content and features available depend on your chosen package. Channel line-ups and content are subject to change at any time and to regional variations.
HD: HD TV set, V HD Box, TiVo box or Virgin TV V6 connected with HDMI cables required for HD channels. Number of inclusive HD channels depends on package.
Netflix: Netflix subscription required at extra cost.
Amazon Prime Video: Amazon Prime subscription required at extra cost. 18+. Click here for T&Cs.
Image credits: Only Fools And Horses © BBC
Knowing Me Knowing Yule With Alan Partridge © BBC