Skip to main content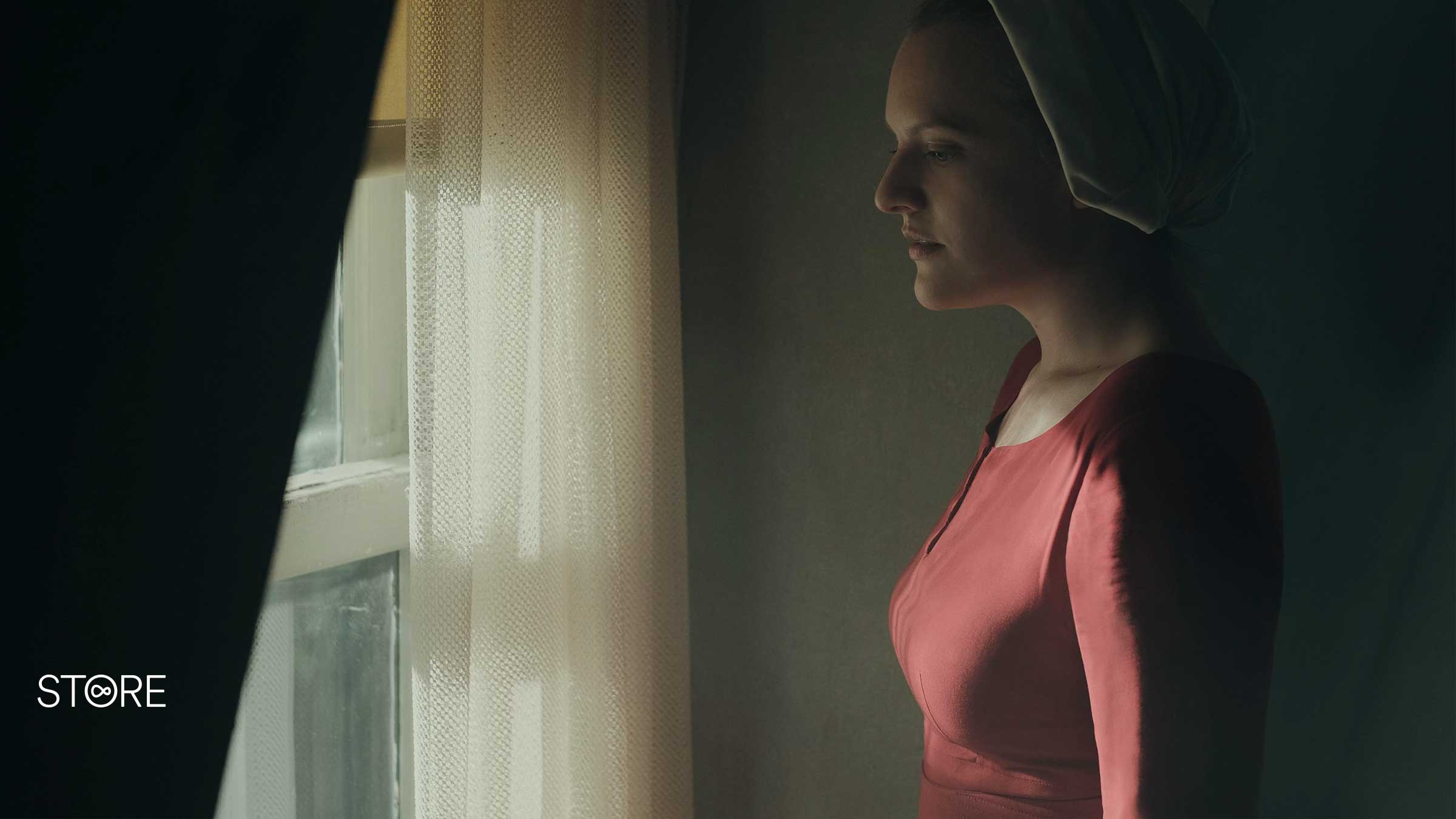 You could say that 2018 has been the year of the woman – celebrate with these female-fronted dramas on the Virgin Media Store
The Handmaid's Tale seasons 1 & 2, available to buy on the Virgin Media Store
The Handmaid's Tale, based on Margaret Atwood's 1985 novel, is set in a disconcertingly not-too-distant American dystopia called Gilead. Inferitlity is rife in the community, making fertile women, or "Handmaids" as they are known, hot property. They are treated exactly like possessions, as they provide sexual services to the heads of powerful households so they can start their own families.
Offred (Mad Men's Elisabeth Moss) is a Handmaid and the first-person narrator of her fate, as she and many others are chained to a life of perpetual procreation under the prohibitive regime. They're clad in red dresses and "wings," or headpieces, that prohibit others from gazing upon them and act as blinders for their vision.
Bruce Miller, the showrunner and chief writer of the series, stayed relatively true to the novel in season 1, adding his own adaptations along the way with Atwood's blessing, and ending where the book ends. For season 2, though, it was entirely new territory to develop the storyline even further.
Take a look under the bonnet with our reasons to watch…

It's a stream dream
The Handmaid's Tale is the first show produced by a streaming site to take home the prestigious Outstanding Drama Series Emmy in 2017. Following in the hallowed footsteps of The Sopranos, Homeland, Breaking Bad and The West Wing in this accolade, the show cemented its place in television history.
It also won a further four Emmys and has nabbed countless other awards, including Golden Globes for Best Television Series – Drama, and Best Performance by an Actress in a Television Series – Drama (Elisabeth Moss).

Moss filmed most of her scenes without makeup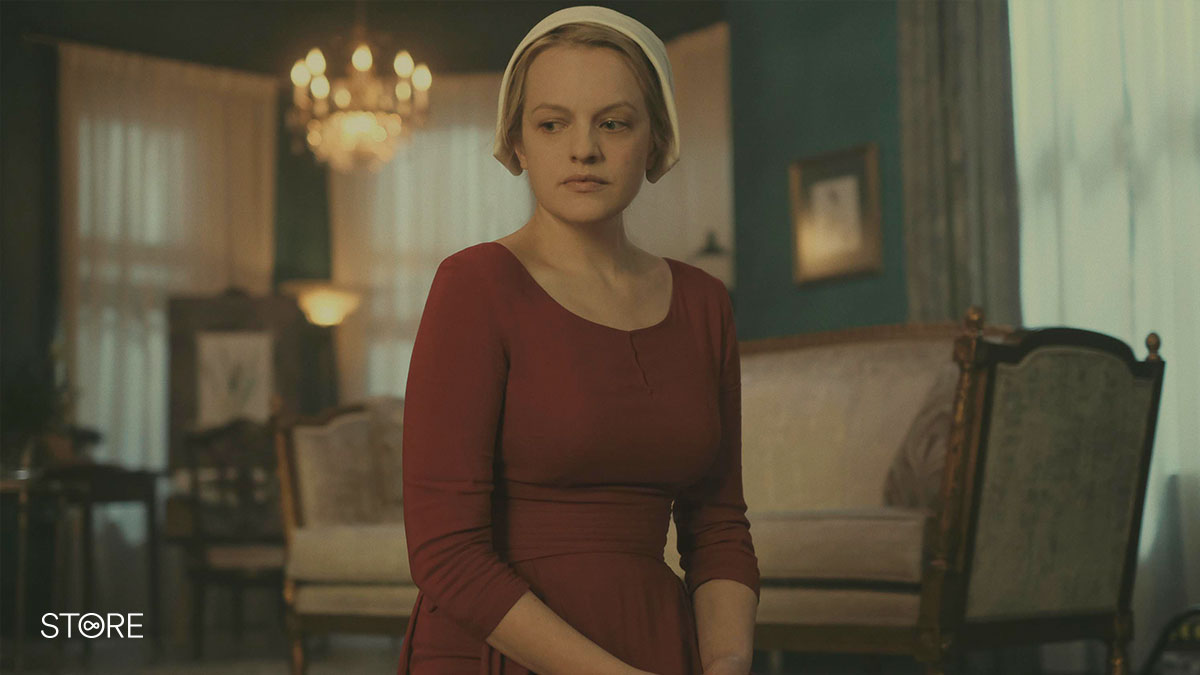 In an interview with Time, Atwood explained: "Bruce Miller said he felt that it allowed the acting to be more direct because every little twitch and twinge was visible." No smoke and mirrors here – just a stripped-back approach that spotlights Moss's unrivalled acting.
Moss added: "If I went paler or if I flushed or if I was cold, you could really see it." Director Reed Morano and cinematographer Colin Watkinson used a special camera for the show's signature close-up shots, really homing in on Offred's insular, isolated world, while blurring her surroundings.
Atwood appears in the first episode
The author has been on board from the very beginning, lending her creative input to the series – as well as appearing in it. She plays one of the Aunts, women who are responsible for brainwashing the Handmaids and keeping them in line. Look out for her cameo in the pilot – planting a slap on Offred!

The show is riddled with symbolism
Even down to Offred's name, which literally translates to "belonging to Fred." The moniker can also be interpreted to mean "offered," as in a victim offered for sacrifice.
Then, you have the Handmaids' outfits themselves, which are a blood-red to represent the sins of Mary Magdalene and childbirth. It's also an easy-to-spot colour if any of the Handmaids try to escape. The Wives, on the other hand, who are highly ranked in Gilead, wear blue for purity, like the Virgin Mary.

The novel has been adapated to suit a modern audience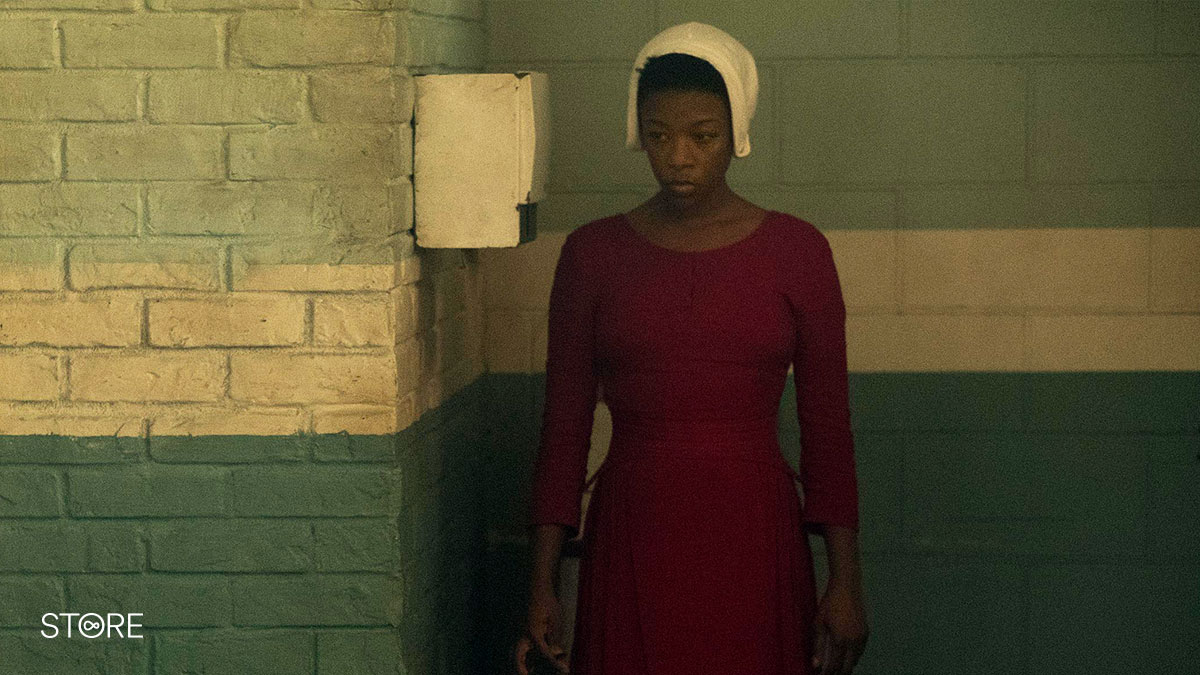 The producers wanted to update The Handmaid's Tale to make it even eerier (and the original was already pretty eerie), as if it could be taking place right now. That's why it's set in 2017, with references to Uber and Craigslist.
The character of Moira in the book is white, with other ethnicities sent to the Midwest by the racially-motivated Gilead powers that be. Miller didn't think that fitted with the show's direction, so Orange Is The New Black's Samira Wiley plays Moira in the show instead – an important narrative update.

A sequel to The Handmaid's Tale is in the works!
Newflash, this just in! Atwood is writing a sequel to her lauded novel called The Testaments. It will be set 15 years after the ending of The Handmaid's Tale, with narration provided by three women. With the New Year upon us, it's not long now until the new book is released – roll on September 2019! You know what else this means? More opportunities for bringing our favourite characters to life in future series of the show!

Looking for more female-fronted shows on the Virgin Media Store?
If you work through The Handmaid's Tale faster than you can say "under his eye" (a phrase the inhabitants of Gilead frequently use), why not check out these other box sets on the Virgin Media Store?

Miss Sherlock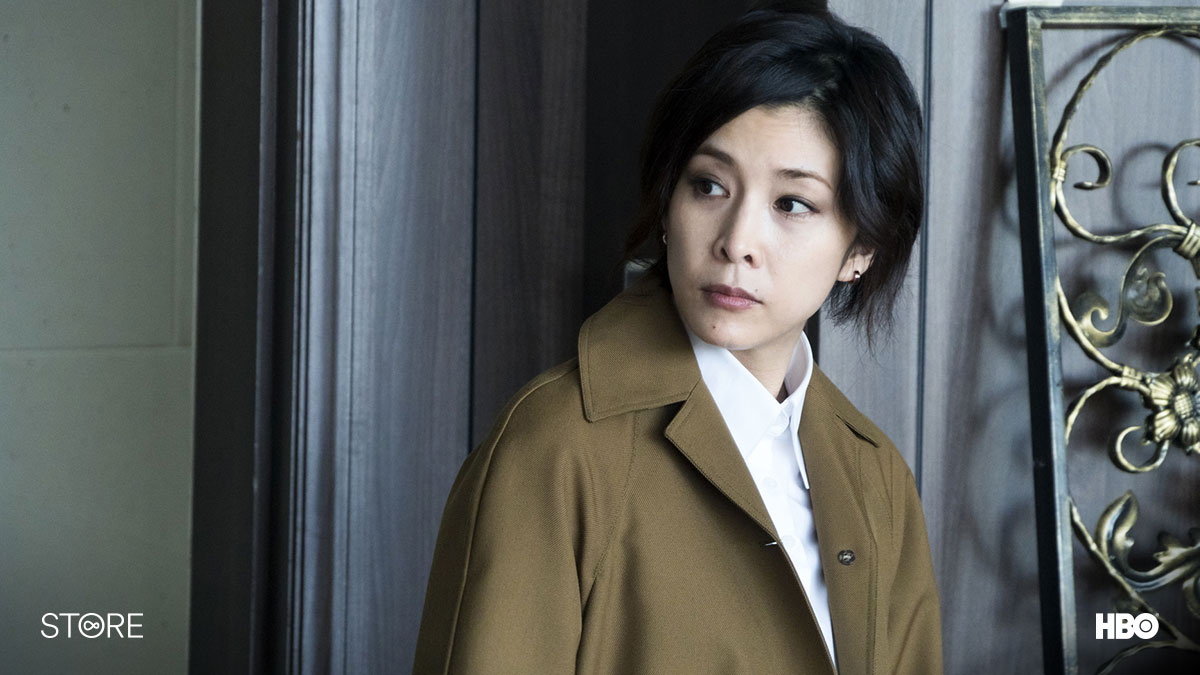 Miss Sherlock season 1, available to buy on the Virgin Media Store
In this Japanese rendition of Arthur Conan Doyle's beloved character, produced by HBO Asia, Sherlock is reimagined as, you guessed it, a woman. Why not, right? Elementary (with Jonny Lee Miller as Sherlock) already gave you Lucy Liu as a female Dr Joan Watson, which proved to be a fresh reworking.
Yet again, the residents of 221B take on a different form, with Yūko Takeuchi as Sara "Sherlock" Shelly Futaba and Shihori Kanjiya as Dr Wato "Wato-san" Tachibana. While carving out its own niche and creating something all its own, the series still pays homage to its predecessors. Here, Sherlock is less abrasive, but still has notable quirks, adapted to suit Japanese culture. For example, Sherlock stomps through a home with reckless abandon with her shoes still on (an absolute no-no in Asian homes).

Doctor Who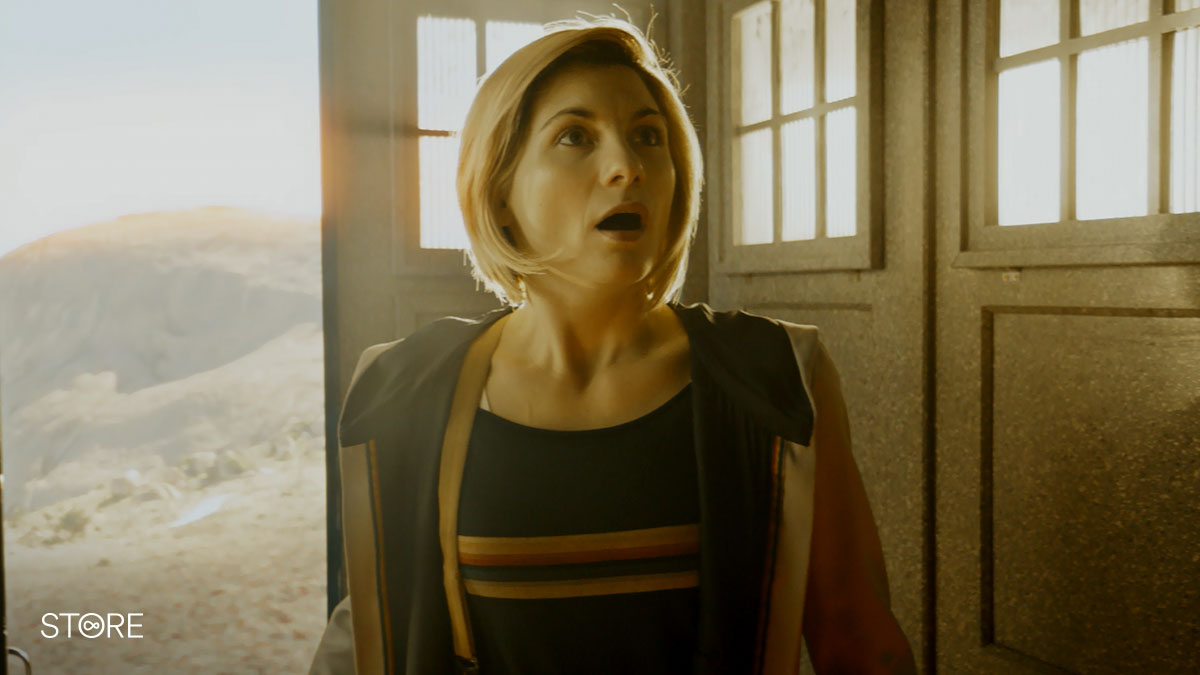 Doctor Who series 11, available to buy on the Virgin Media Store
Doctor who? Jodie Whittaker (Broadchurch), that's who! She's the latest to take on the iconic role – and the first female to do so. As the Thirteenth Time Lord, following on from Peter Capaldi, she's been kitted out with a whole new wardrobe, sonic screwdriver and companions.
Coronation Street and The Chase star Bradley Walsh and former Hollyoaks actors Tosin Cole and Mandip Gill tag along for the galaxy-jumping ride. Hop into the TARDIS for all the intergalactic action and antics that will forever define the Doctor, no matter what his/her form.

Not heard about the Virgin Media Store?
It's the place where you can buy the latest and greatest movies and TV Box Sets, yours to watch again and again, at home or on the go. Sign up now at virginmediastore.com, choose from hundreds of films and TV Box Sets and start watching instantly.
Enjoy your purchases on your Virgin TV Box (TiVo®/V6), online, or on your registered iOS and Android devices with the Virgin Media Store app.
Show me the latest releases on the Virgin Media Store.
Virgin Media Store: Separate terms and conditions apply to the Virgin Media Store service. DVD included for movie purchases only. Purchases must be made on the website or set top box. Virgin TV subscription and our latest Virgin TV V6 box required to buy and watch via set top box – Store is not available on other boxes. Compatible device & browser required. Max 5 registered devices. Max 2 devices can stream content simultaneously. Stream and download in UK only (or while temporarily in the EU).
Image credits: The Handmaid's Tale © 2018 MGM Television Entertainment Inc. and Relentless Productions LLC. All Rights Reserved
Doctor Who S11 © 2018 BBC Studios Ltd.
Miss Sherlock © 2018 Home Box Office, Inc. All Rights Reserved