Skip to main content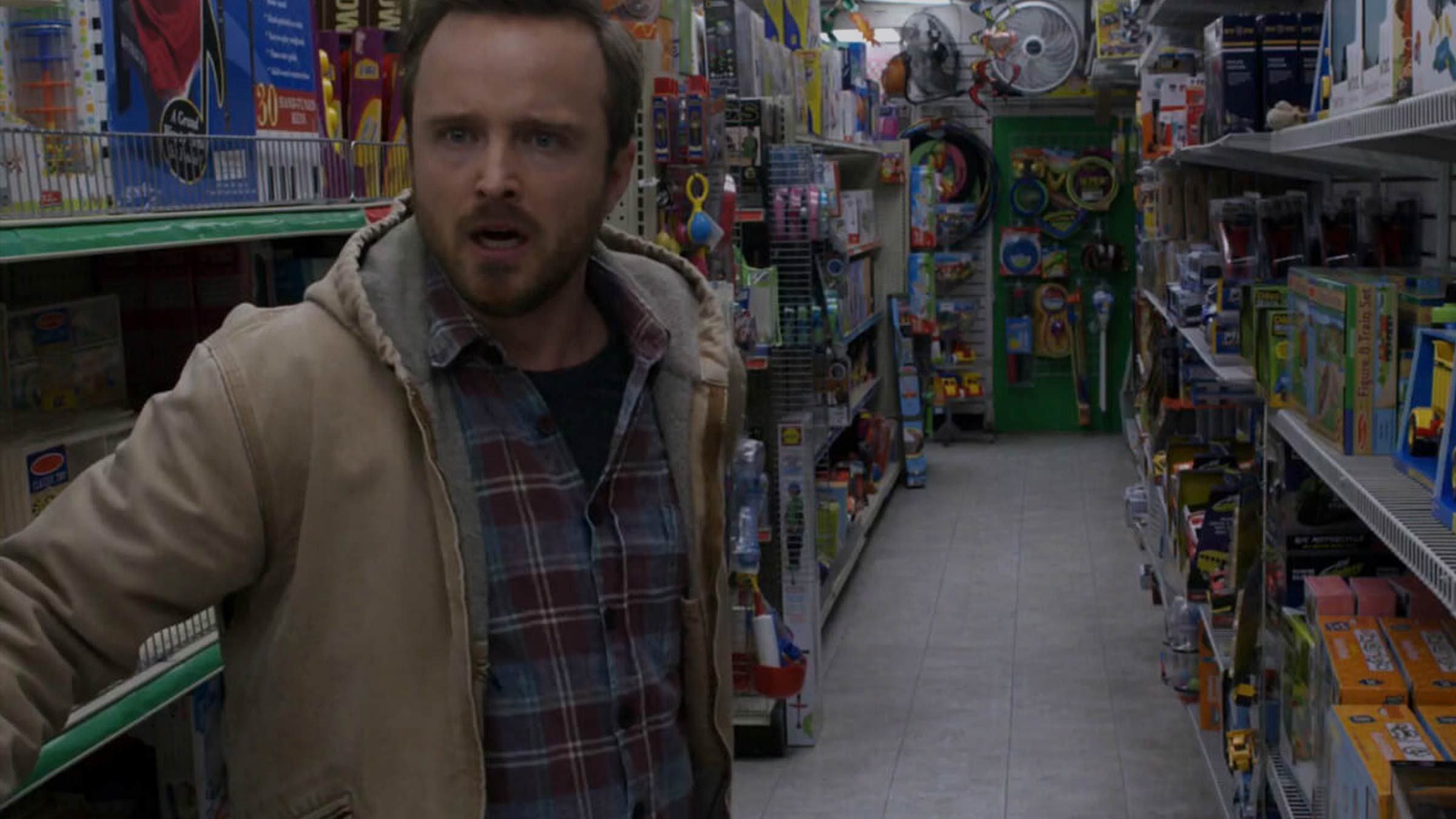 Let us point you in the right direction…
The Path, Monday 31 January, 9pm, Virgin TV Ultra HD (CH 999). Also available for 30 days in Catch Up > Channels > Virgin TV Ultra HD
When Aaron Paul is in something, you know it's gonna be good. Here, he stars as Eddie Lane, a man who lives in Upstate New York with his wife Sarah (Michelle Monaghan, Source Code) and their children Hawk (Kyle Allen) and Summer (Aimee Laurence). They're all members of a religious movement known as Meyerism, which is a hodgepodge of real-life religions.
Eddie returns from a religious retreat in Peru, but he's harbouring a secret: his faith in Meyerism has been shaken. Cal Roberts (Hugh Dancy, Hannibal), a key figure within the movement, is trying to find ways to advance it while also dealing with the impending death of its founder, Dr Stephen Meyer (Keir Dullea, 2001: A Space Odyssey). Also, Emma Greenwell (The Rook) stars as Mary Cox, an addict who Cal saves after a tornado hits her home.

The trailer alone is a pretty wild, confusing ride, so we thought we'd break it down below. If you've come to a fork in the road, the right path to take is the one where you watch this show…
When will Aaron Paul catch a break(ing Bad)?

That's the question running through our mind as the trailer opens. Paul is a brilliant actor, bringing to life characters who seem to carry the weight of the world on their shoulders through his expressive face. You know Sterling K Brown from This Is Us? There was an article written about him titled "Is it Sterling K Brown's personal mission to make us cry in every damn role he plays?" We feel the same way about Aaron Paul.
He devastated us as Breaking Bad's Jesse Pinkman and it seems poor Eddie isn't in for a smooth ride either. In the first clip, Cal asks: "Eddie, when you came to us, what did you find?" He responds, "Home", but not very convincingly. There's some definite tension there – we have a feeling these two will come to blows. If Dancy's character is any bit as intense as Will Graham in Hannibal – and he certainly has a fire burning in his eyes here – this is going to be a treat.
The song choice

A good song choice is everything (just ask The X Factor hopefuls) and here it elevates the trailer's visuals into a full-blown sensory experience. The song often tells you what a show is all about, so what does Fleet Foxes' "White Winter Hymnal" tell us about The Path? Well, more than you might think.
Just look at the opening lyric: "I was following the pack". If the lyric was "I was following the path", it would be even more bang on. Cultists are said to have a pack mentality, where followers are influenced by their peers to behave in a certain way, rather than act as individuals.
Fleet Foxes songwriter Robin Pecknold revealed that he wanted the song to have a repetitive melody reminiscent of "Whistle While You Work" from Snow White And The Seven Dwarfs, so while it is a cheery little ditty, it has a much darker meaning behind it. According to Pecknold, "White Winter Hymnal" is inspired by a time when his friends ditched him when he was younger, signifying a loss of innocence.
"From first grade to high school I spent every day with the same bunch of kids. And it was weird to see how people I had known so long would change so quickly – suddenly they're drug dealers. I hated it," he told Mojo. "How did our friendships become less important than wearing a backwards baseball cap?" Will the characters in The Path succumb to a similar fate, where their religion becomes all-consuming and isolates them from the outside world?
This grammatically incorrect text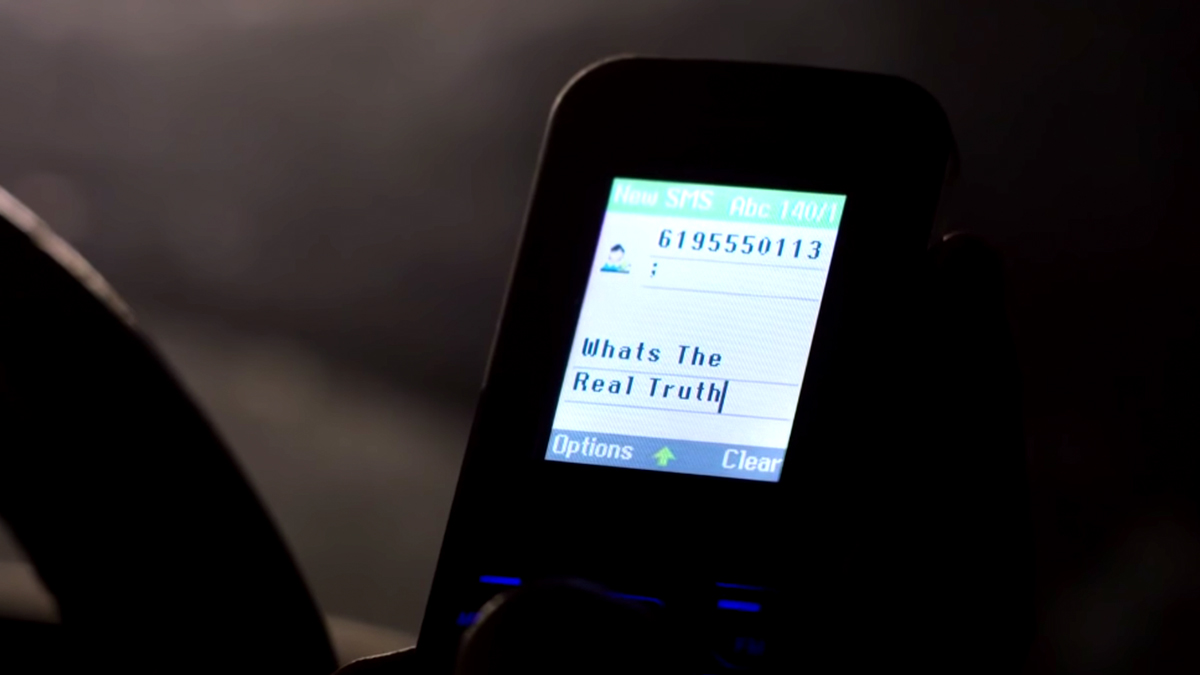 We'd also love to know the Real Truth, but we're too busy being distracted by the lack of an apostrophe in "Whats" and Each Word Being Capitalised in this text Eddie's writing. Maybe that's how people in cults communicate. Retro phone too. Is it – dare we ask – a burner phone?
The eye is watching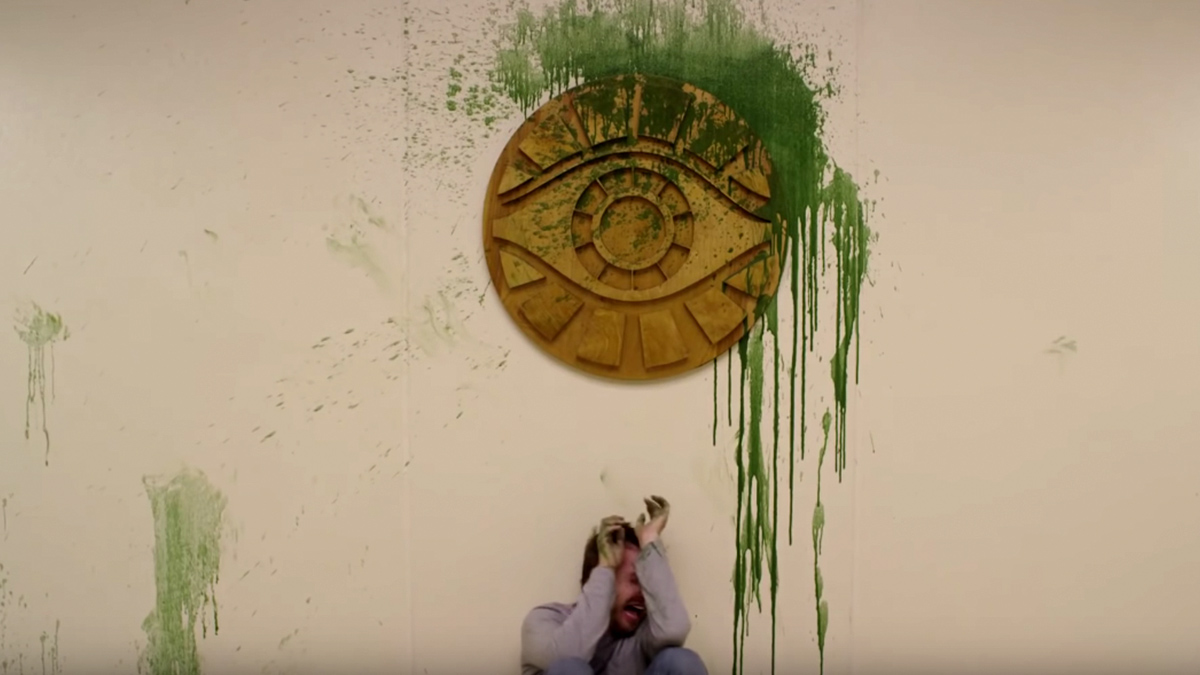 Maybe these people are aliens and they bleed green blood? OK, probably not, but why does Eddie look so distressed? Maybe he's just had enough and thrown his healthy broccoli and kale smoothie at the wall – who knows whether they get a decent meal in that place. The "always watching" motif is frightening and has a disturbing Big Brother/"under his eye" (quite literally) vibe to it.
There's blood on someone's hands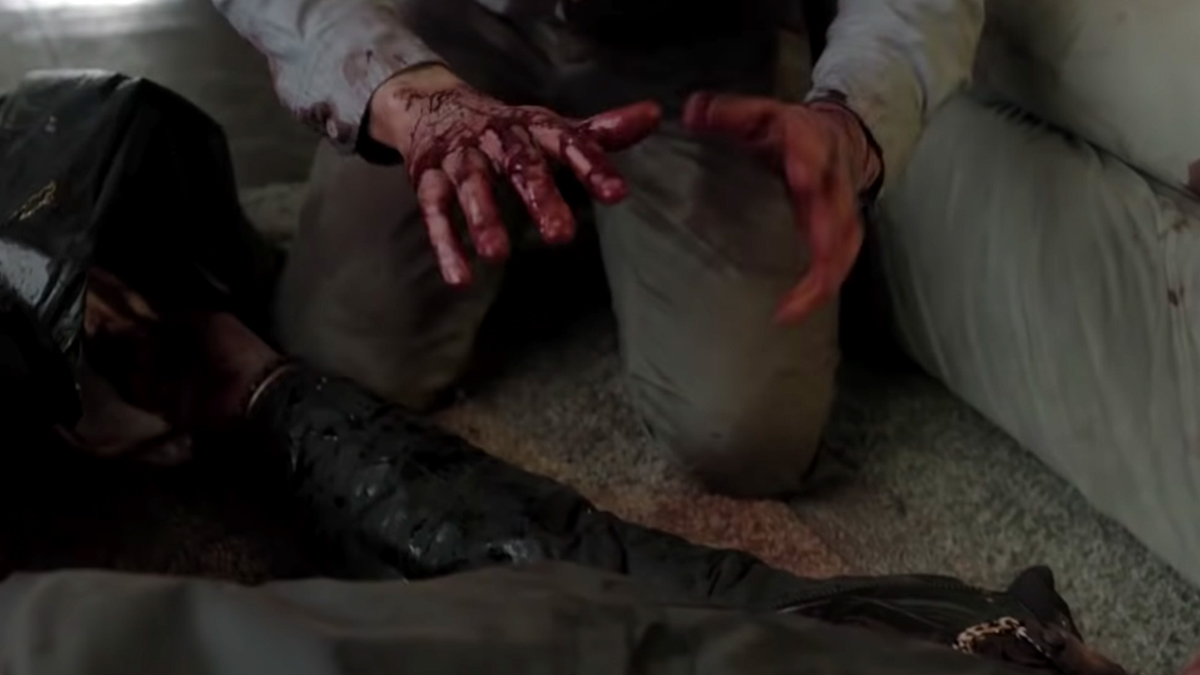 We were right – things do come to blows! We're not sure whose hands (or body) we're looking at, but at least we now know for certain they bleed red just like the rest of us. Due to how shaky those hands are, we're going to rule this an… accident?
That's probably not coffee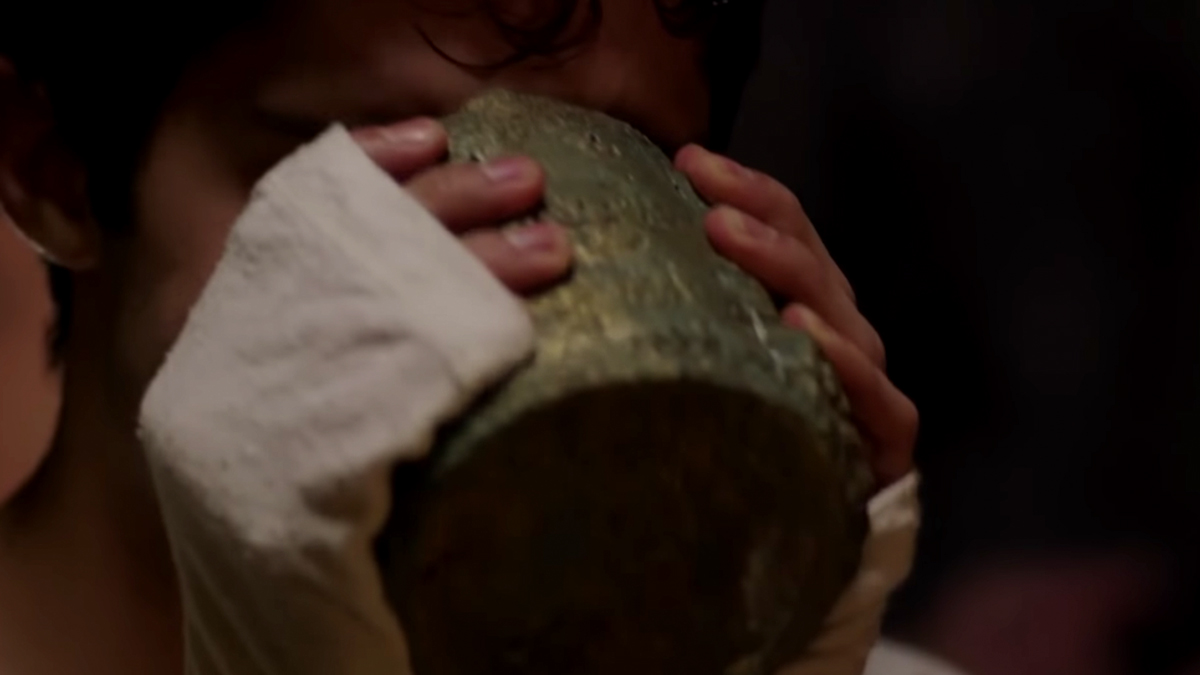 Our best guess is that it's some type of hallucinogenic drug, consumed to conjure visions and whatnot.
What's going on here?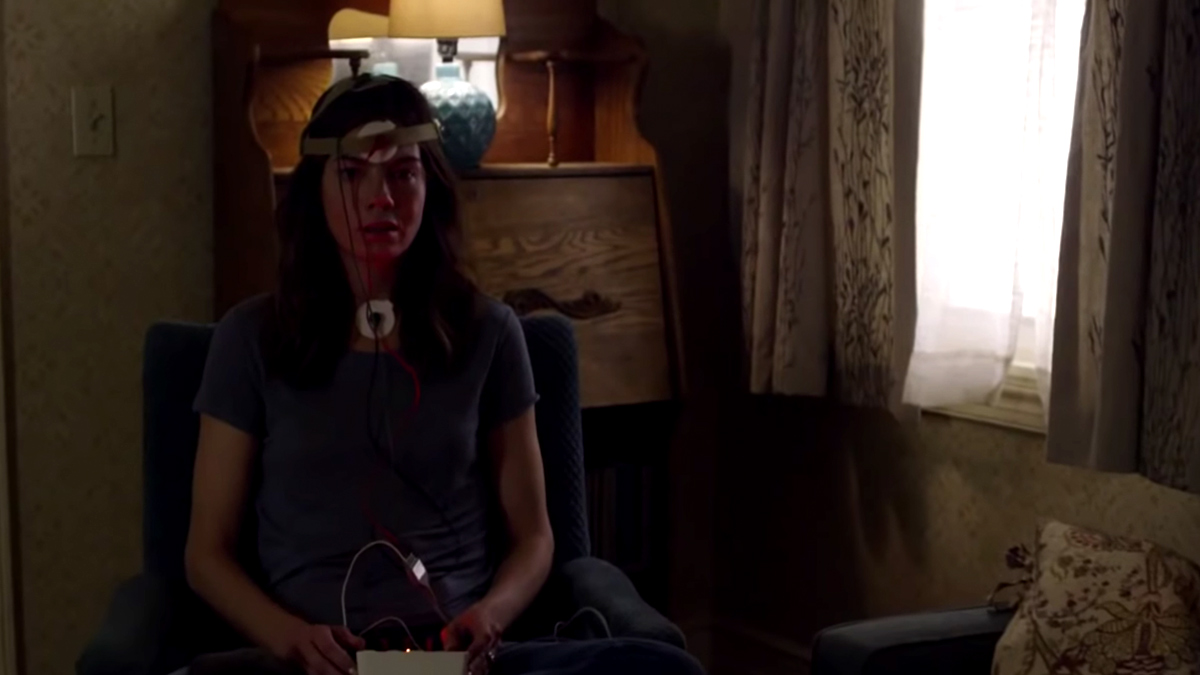 What is Sarah doing? In the clip, it looks like she turned up the dial to the RED ZONE on this interesting-looking contraption. Is she punishing herself? Performing some kind of electroconvulsive therapy? Attempting to have a vision? Is it some sort of religious ritual? Whatever it is, it looks pretty intense.
CAL IS DOWN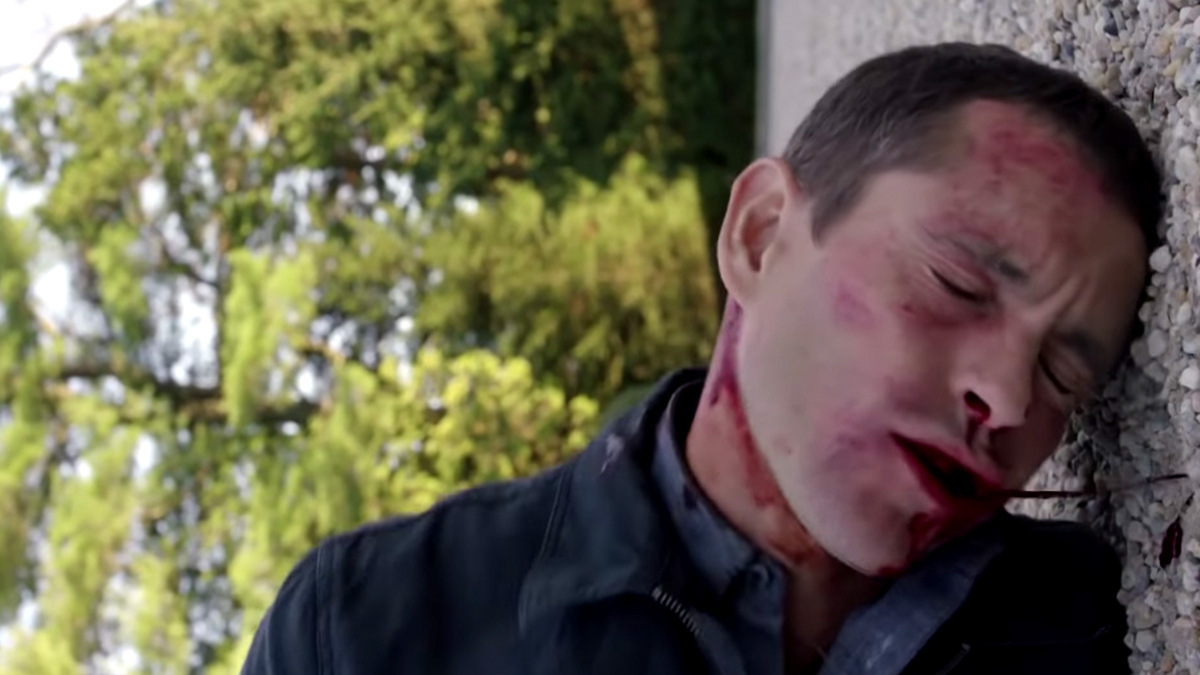 We repeat: CAL IS DOWN!
A sick man and a snake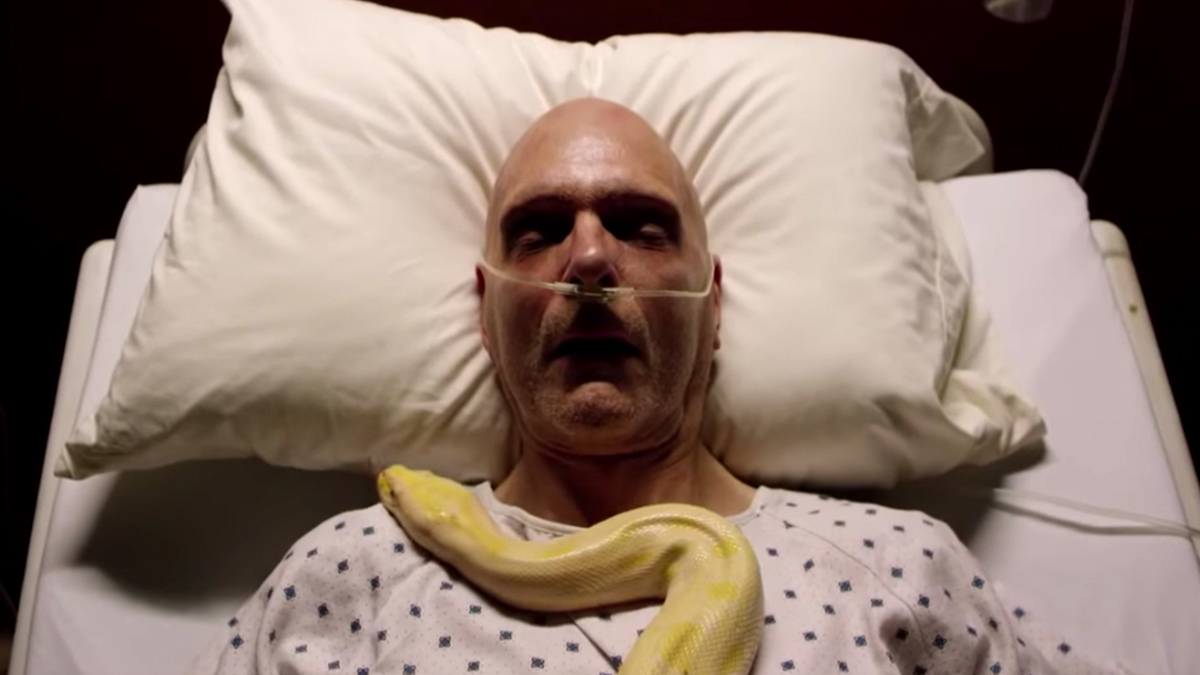 This is either really weird or really cool, but if this is the new animal to replace leeches in the medical world, we are NOT. HERE. FOR. IT. Several passages in the Bible reference how God will protect Christians from harm, with one describing how St Paul did not endure pain or suffering when he was bitten by a venomous viper. Also, certain churches in the US practise snake handling as a means of proving God's benevolence.
But since the man in this image (we're assuming this is Dr Meyer) appears to be very ill, perhaps the snake symbolises how God can't (or won't) always deliver us from evil. Do Meyerists even believe in God? Or maybe the significance is that the snake isn't hurting him, even though he's weak and vulnerable. Or, someone's hallucinating.
A mystery behind the door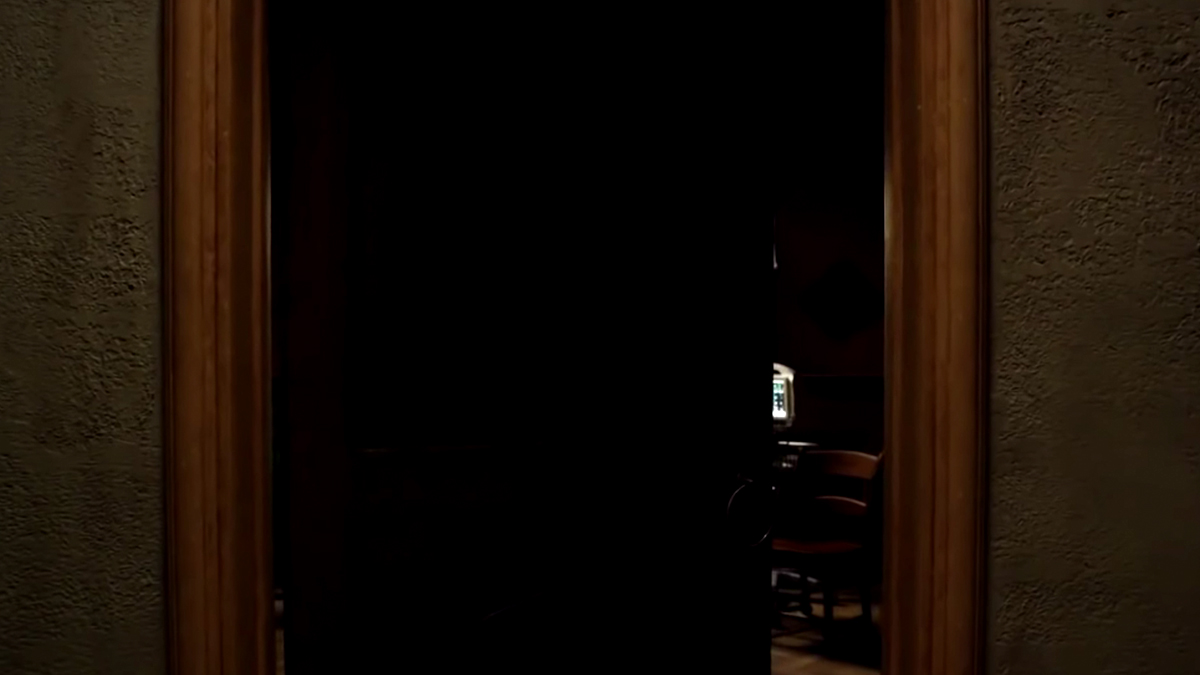 This looks like either a computer or a hospital monitor, maybe for Dr Meyer? Eddie looks suitably confused as another man seems to show him this room, where the door magically opens. Consider us intrigued…
THE PATH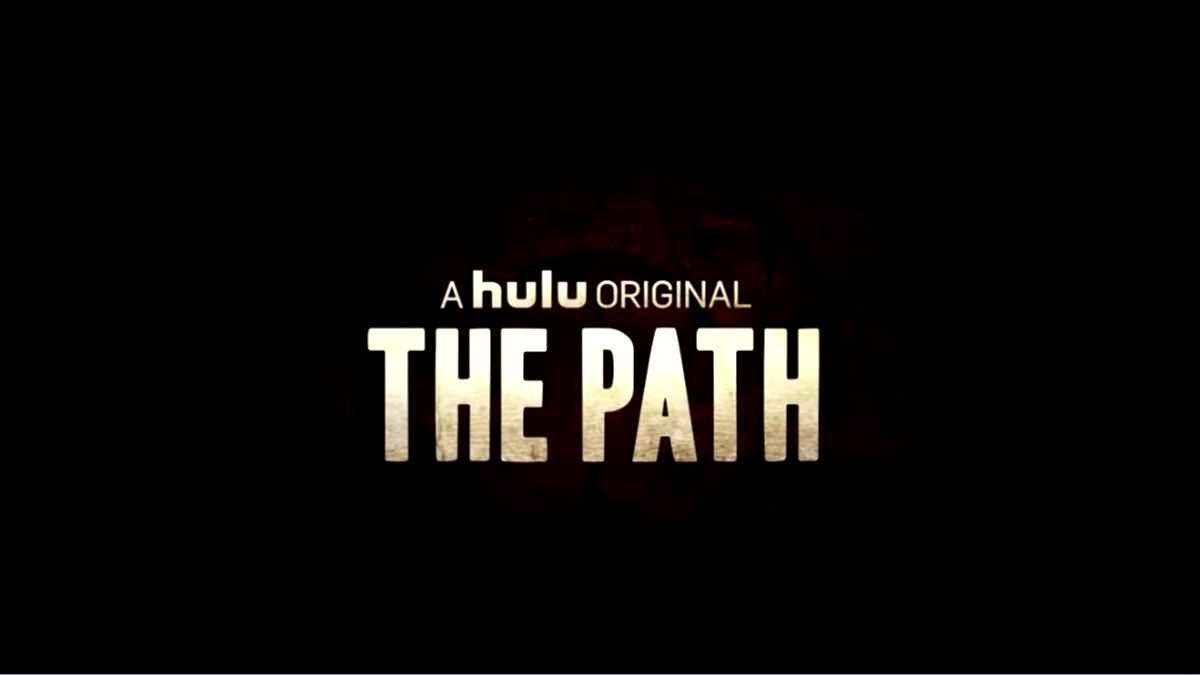 Sooo, that brings us to the title. It might be the last thing we see, but it's in no way the least significant part of this trailer. Do you know what "the path" translates to in Spanish? "El camino"… *mic drop*. You really can't make this stuff up! Did Jesse ditch Alaska and head for New York, join a cult and raise a family?! We know he's been through some things, but this is not the crossover we were expecting. Where's Vince Gilligan? Is this his doing? We want a word with him!
How to access the Virgin TV Ultra HD channel
You'll find all the details explaining what you need here. Then simply press the up button on the EPG to easily access this great show on the Virgin TV Ultra HD channel!
Want to see more in Ultra High Definition?
Find the latest on all the stellar drama, incredible documentaries and thrilling music concerts available in 4K exclusively on Virgin TV Ultra HD.
TV channels: Channels, content and features available depend on your chosen package. Channel line-ups and content are subject to change at any time and to regional variations.
HD: HD TV set, V HD Box, TiVo box or Virgin TV V6 connected with HDMI cables required for HD channels. Number of inclusive HD channels depends on package.
Catch Up TV: Catch Up TV content available for up to 7 days or up to 30 days after broadcast, depending on content.
Virgin TV UHD channel: Available to Full House TV customers only. Primetime only – see channel for programming schedule each day. 4K enabled TV/device and V6 box required to watch content in UHD. Quality assumes your equipment is working at optimum standard.
Interviews: Any opinions expressed in interviews are those of the interview subject and not those of Virgin Media.