Skip to main content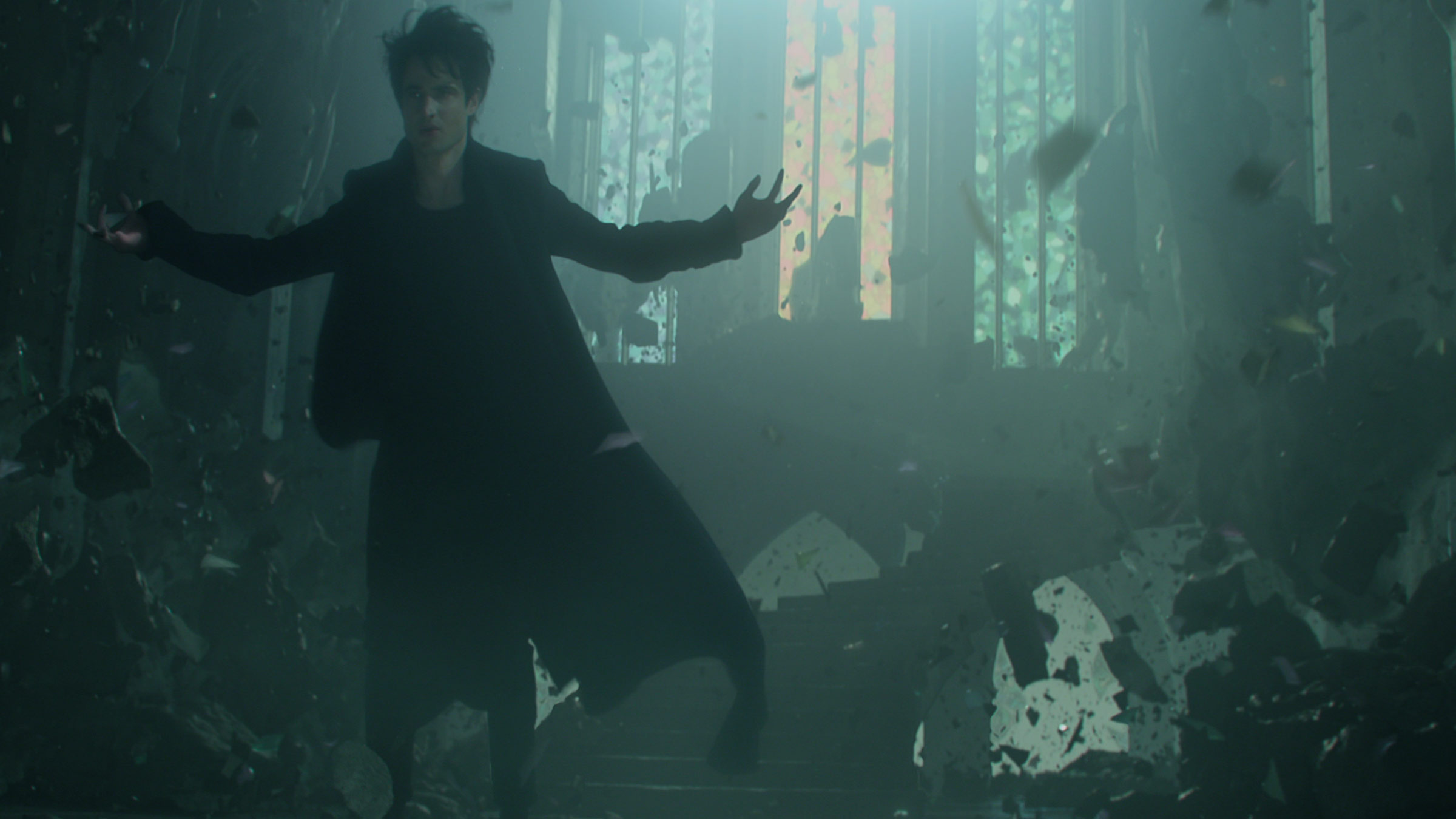 Netflix, bring us a dream! As the latest Neil Gaiman adaptation comes to the streamer, here's where else you can watch the author's work come to life
By Laura Rutkowski, Senior Staff Writer
If you're wondering why there hasn't been an adaptation until now of Neil Gaiman's The Sandman, a series published by DC Comics that ran from 1989 to 1996, it's actually Gaiman's fault.
"For well over 30 years, my part in Sandman adaptations was just to try and stop bad ones from happening," Gaiman told Netflix's Tudum. "And fortunately, I was always successful in this."


Gaiman, who co-developed and executive produced the ten-episode series for Netflix, has finally given the green light for this rendition. "This is Sandman being made for people who love Sandman, by people who love Sandman, and that is so incredible for me," Gaiman said.
Tom Sturridge (Mary Shelley) stars as the Sandman, otherwise known as Dream, or Morpheus (The Matrix character of the same name was heavily based on him). He personifies dreams and rules over the realm of sleep.
Dream is one of seven immortal siblings known as the Endless, who embody different concepts, including Death (Kirby Howell-Baptiste), Desire (Mason Alexander Park), and Despair (Donna Preston). These four are the focus in the first series, but we're sure Destiny, Delirium, and Destruction will rear their heads in the future.


In 1916, during an occult ritual, Morpheus was captured, but now he's finally free after 105 years in captivity, and wants to assert his power. Not a plot to send you to sleep, then!
Fallen angel Lucifer (Gwendoline Christie) is Dream's greatest foe, as well as escaped nightmare the Corinthian (Boyd Holbrook), who terrorises people while they're asleep, and John Dee (David Thewlis), who uses the powers he stole from Dream. Dream's allies include janitor Mervyn Pumpkinhead (Mark Hamill) and his raven companion Matthew (Patton Oswalt).
Jenna Coleman, Sanjeev Bhaskar, Asim Chaudhry, Joely Richardson, Stephen Fry, Charles Dance and Vivienne Acheampong round out the star-studded cast. Sir Lenny Henry voices beloved beast Martin Tenbones.

The Gaiman-verse is vast, visually stunning and complex, and the author is no stranger to having his work turned into TV series or films. "One of the things that you do if you are an author who likes the fantastic is you get to make your metaphors real," he said.
He creates endlessly creative worlds that are wonderful to imagine… check out where you can watch some of them below and make sure you don't hit snooze on Friday 5 August when The Sandman is released.
Plus, snap up tickets for the UK & Ireland tour of the National Theatre's adaptation of Gaiman's beautiful novel The Ocean At The End Of The Lane to experience the magic in person.

Good Omens
Find series 1 in Apps & Games > Prime Video
Before Terry Pratchett died, Gaiman told him he would adapt their 1990 novel Good Omens: The Nice And Accurate Prophecies Of Agnes Nutter, Witch. He's pulled it off to brilliant effect as showrunner of the series. In fact, he started writing it right after Pratchett's funeral when "nothing seemed funny".
Michael Sheen as the angel Aziraphale and David Tennant as the demon Crowley sizzle with on-screen chemistry as they attempt to stop an incoming apocalypse. Frances McDormand narrates as the voice of God, while Benedict Cumberbatch stars as Satan. Make sure you keep your eye on the scenes in a second-hand bookshop, where you might spot Pratchett's hat and scarf, "just hanging there" in tribute.

American Gods
Find seasons 1-3 in Apps & Games > Prime Video
Gaiman acted as executive producer on this series based on his novel from 2001 that follows Shadow Moon (Ricky Whittle, Hollyoaks). After being released from prison, he meets Mr Wednesday (Ian McShane, Lovejoy), who offers him a job. He must grapple with old gods, who fear irrelevance in American culture when faced with new gods, who include Technology and Media. It's up to Shadow to round them all up to re-establish their power and influence.

Lucifer
Find seasons 1-6 in Apps & Games > Netflix
Did you know that Lucifer was inspired by the Lucifer Morningstar character in Gaiman's Sandman? Although they're connected, the series stands on its own, with Tom Ellis playing the devil, who trades Hell for the City of Angels, where he runs a nightclub. When his very hot spot becomes the scene of a murder, he decides to find the person responsible. Homicide detective Chloe Decker (Lauren German, A Walk To Remember) then enlists him as a police consultant, where he acts as the little devil on her shoulder.
Stardust
Find it in Apps & Games > Netflix
Gaiman said no to Stardust adaptations for four years before it surreptitiously landed in Layer Cake director Matthew Vaughn's hands. It was his wife, Claudia Schiffer, who read Gaiman's book and said to Vaughn, "This is just like fairy tale stories I read as a kid, except for adults." Then Vaughn said, "I want to make it. I love fairy tales, and I love this, and I want to do this."
Gaiman acted as producer on the enchanting tale of Tristan (Charlie Cox, Daredevil) retrieving a star for his unrequited love Victoria (Sienna Miller, Layer Cake). Yvaine (Claire Danes, Homeland) is the fallen star, and Tristan starts to fall for her.
Anansi Boys
Coming to Prime Video in 2023
The idea for Anansi Boys came when Gaiman's friend Sir Lenny Henry said there were no horror or fantasy movies with Black leads and casts (the novel was published in 2005, way before Jordan Peele made his directorial debut with Get Out). Gaiman says he told Henry, "Well, I'll write you one." Henry also reads the audiobook and is one of the executive producers and co-writers of the series alongside Gaiman.
Anansi Boys follows Fat Charlie Nancy, a Londoner of Caribbean descent who discovers that his deceased father he resented was actually Anansi, the spider-trickster god of West African folklore. Malachi Kirby (Small Axe: Mangrove) stars in the leading roles as brothers Fat Charlie and Spider, with Whoopi Goldberg as the frightening Bird Woman. The series is currently filming in Edinburgh.
When is The Sandman on Netflix?
Find The Sandman in Apps & Games > Netflix from Friday 5 August.
Netflix: Netflix subscription required at extra cost.
Amazon Prime Video: Amazon Prime subscription required at extra cost. 18+. Click here for T&Cs.