Skip to main content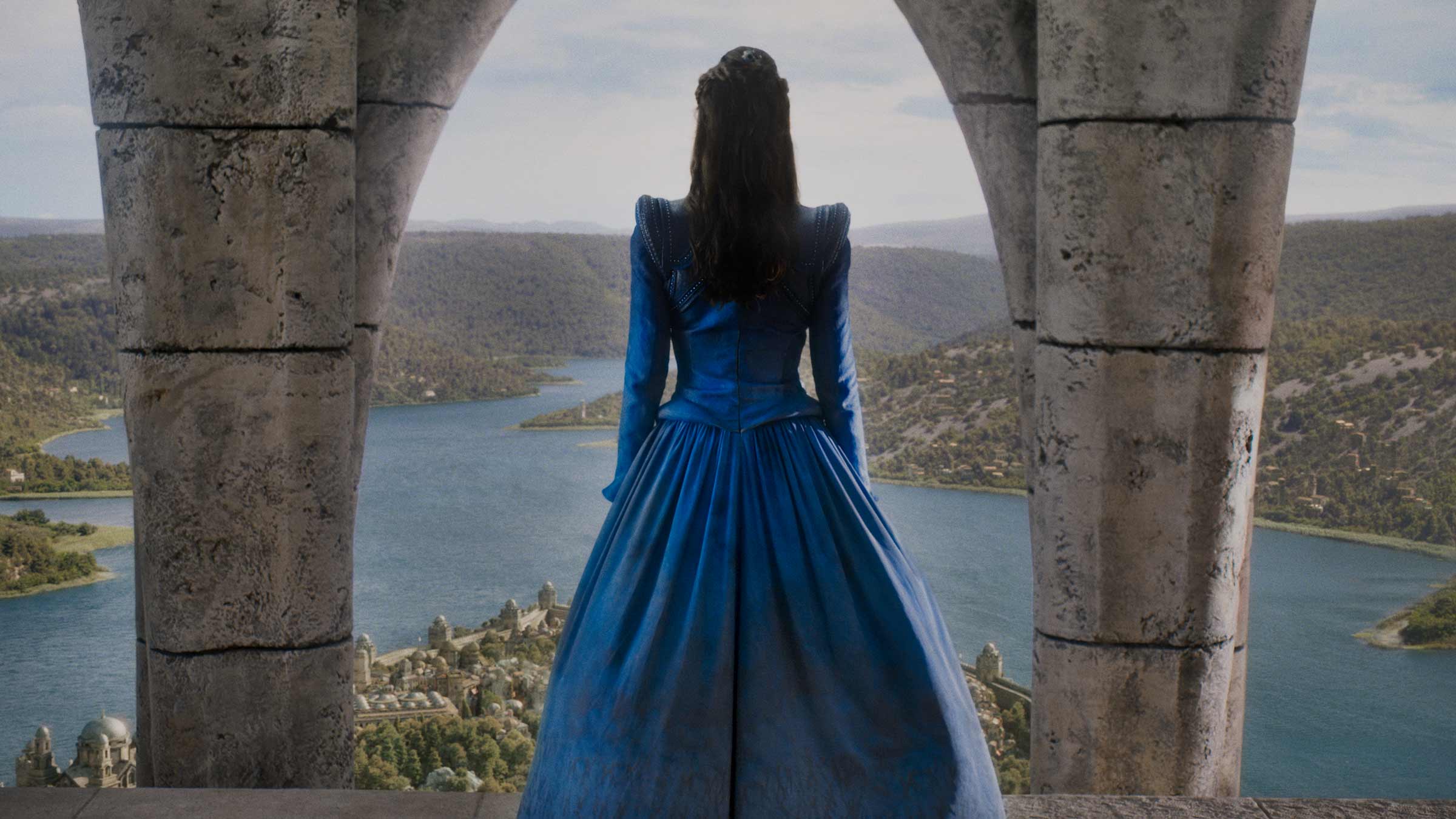 Here's what you need to know about the epic new fantasy series on Amazon Prime Video

By Chris Miller, Writer
If there's one thing guaranteed to excite us, it's a grand, sweeping, huge-scale fantasy series. We love the mythical beasts and the magical people and the quests and the epic world-building – all of it. We love The Lord Of The Rings and The Hobbit movies, and we love Netflix's Shadow And Bone and The Witcher. Plus there was that other one about the thrones. So, believe us when we say we are extremely excited about The Wheel Of Time on Amazon Prime Video.
It's a proper epic, with an ancient evil to fight, a mysterious object to direct the characters' fates, and a chosen one to, er, choose. And there's more good news: Amazon has already ordered a second batch of episodes before the first has even streamed! Clearly it's going to run and run, so get ready to immerse yourself with our guide…
What is The Wheel Of Time then?
Amazon's huge new series is a fantasy drama based on Robert Jordan's sequence of novels, the first of which, The Eye Of The World, was published in 1990. It's such an epic series that Jordan himself didn't manage to see it to the end: he died in 2007, with 11 books and a prequel published, after which fellow fantasy author Brandon Sanderson completed the series with three more novels, using Jordan's notes. According to Jordan, there have been plans to adapt it into a TV show since at least 2000, but it's taken two decades to make it a reality.
What's it all about?
There's a great evil – isn't there always? – called the Dark One, whose forces are making the world a pretty miserable place. Standing against those forces are the Aes Sedai, a society of magical women known as "channellers" because they channel power from the True Source, the elements that shape the world. Prominent among these is Moiraine Damodred, who believes a soul known as the Dragon – a powerful being who can defeat the Dark One – has been reborn. Trouble is, she's not sure who it is, so she heads to a place known as Two Rivers to round up several possible candidates and prepare them for the ultimate battle.
Is there an actual wheel involved?

It's not like the frozen donkey wheel on Lost that made the world slip off its axis when it was turned. The Wheel of Time is more of a cosmic presence, a mysterious machine that creates the pattern of the ages and guides the lives of people. It's turned by the same power channelled by the Aes Sedai – but not even they truly understand it. As Moiraine says, fatalistically: "The Wheel weaves as the Wheel wills." Basically, story-wise, you don't need to worry about what it is.
Who's in it?
Moiraine is played by Rosamund Pike, the Oscar-nominated star of Gone Girl, recently seen in the scabrous black comedy I Care A Lot and the outstanding BBC short-form romcom State Of The Union. Another Oscar nominee, Sophie Okonedo (Hotel Rwanda), plays a powerful Aes Sedai called Siuan Sanche, and there's a sprinkling of recognisable faces like Lolita Chakrabarti (Vigil, Showtrial) and Michael McElhatton (Game Of Thrones). However, many of the international cast are relative newcomers.
Will I need to read the books first?
That's a no. Apart from anything there's 15 of them, so you might struggle to get through them before the series starts on Friday – although the initial batch of eight episodes is based mostly on the first book (with a few elements from the next two), so if you're a committed "read the book first" person, you could target completing The Eye Of The World. But although there's a fair amount of mystical backstory, the show focuses on the quest and the fight against evil, and we can all enjoy a bit of that without deep knowledge of the lore behind it.
So who are the main characters?
We're glad you asked…

Played by New Zealand actor Zoë Robins
A fierce young wise woman who is deeply suspicious of the Aes Sedai – but as she begins to feel the same power within herself, she can't ignore it.

Played by Barney Harris (Clique)
Mat has zero interest in any quest and would prefer to laze around and chase women. But he harbours deep self-doubt that he knows he must conquer.

Played by Daniel Henney (Criminal Minds)
Lan is Moiraine's Warder, a warrior sworn to protect her. Stoic and loyal, he is as committed to finding the Dragon as Moiraine herself.

Played by Rosamund Pike (Gone Girl)
The arrival of the Aes Sedai turns a community upside down. Moiraine seeks the Dragon, but the people of Two Rivers believe – not without reason – that her motives are decidedly murky.

Played by Madeleine Madden (Picnic At Hanging Rock)
Egwene plans to train as a wise woman and marry Rand – until Moiraine shows up and suggests that her potential channelling powers may lead her to a grander destiny.

Played by Marcus Rutherford (Bulletproof)
Physically strong and imposing but quiet and gentle, Perrin is the solid rock on which the others come to rely. Could he be the Dragon Reborn?

Played by Dutch actor Josha Stradowksi
Stubborn Rand is not interested in much beyond protecting the people of his village. Moiraine must persuade him to find his true purpose by joining her quest against the Dark One.
When is Amazon Prime Video's The Wheel Of Time on TV?
The first three episodes of The Wheel Of Time are released on Friday 19 November, with five more episodes released weekly on Fridays. Find it in Apps & Games > Amazon Prime Video.
​​How to watch Amazon Prime Video with Virgin TV
Prime Video is available to all Virgin TV customers with a V6 box, powered by TiVo®, and a subscription to the service. Simply sign up to Amazon Prime Video via their website, and you can log in on the box. And because Prime Video is fully integrated into TiVo®, you can search without even going into the app. Just select Search & Discover from the Home menu and type in the name of the show or movie you're after.