Skip to main content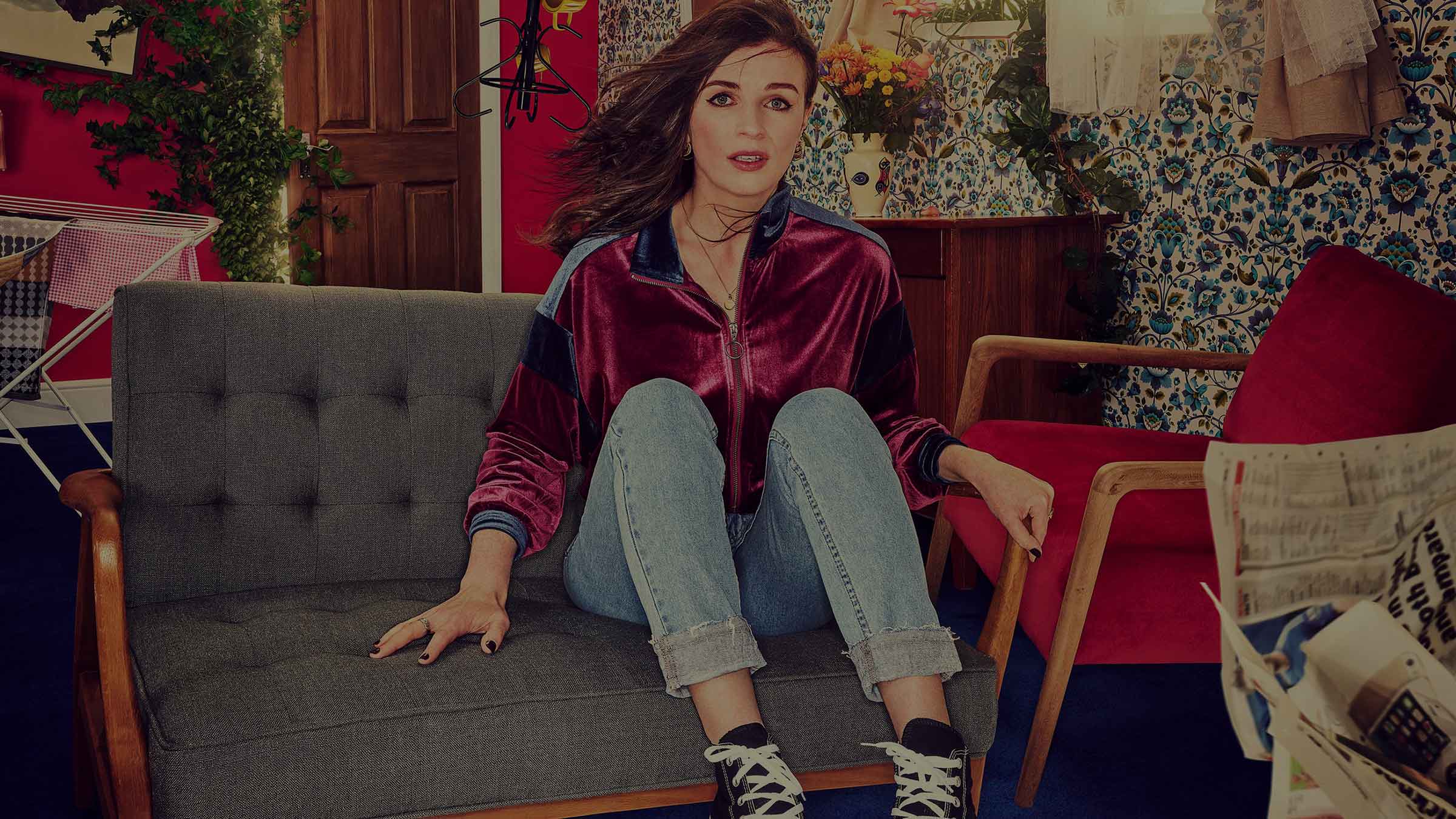 Aisling Bea's new comedy starts on Channel 4 this week. We sit down with her and co-star Sharon Horgan to find out more…
This Way Up, Thursday 8 August, 10pm, Channel 4/HD (CH 104/141). Also available for 7 days in Catch Up > Channels > All 4
There's been a wardrobe malfunction. It's about 20 minutes into our interview with Aisling Bea and Sharon Horgan about their new comedy This Way Up, which has so far equated to about 20% chat, 80% laughter. Big belly laughs, mind. The kind that come from the pit of your stomach. Or, in Sharon's case, the kind that causes a button to fire off the front of your dress with the kind of comic timing more often seen in one of her shows.
Aisling is in stitches. "Too fat for Hollywood!" she yells, hammily rolling her eyes.
So far, this interview has been unexpected – and that was before we had to duck flying buttons like soldiers evading shrapnel. It should be nervier. We're here to chat about the first show Aisling has written herself, and the reviews, tweets and "hot takes" will arrive imminently. But both women are relaxed, maybe Sharon less so now… "Don't draw attention to it, I'm gutted!" Horgan shoots back at Aisling's snorts.

Perhaps they're so chilled because they know they have a hit on their hands. (And with good reason, because this Channel 4 gem might just be 2019's finest comedy). But there's more to it than that. Sharon and Aisling would be in a room making each other laugh whether there was a show on the cards or not.
"We had to work that into the schedule," Horgan sniggers.
Understandably, their squabbling – or natural comedic chemistry, if you prefer – forms the backbone of Bea's show about Aine, an English-as-a-foreign-language teacher trying to restart her life after "a teeny little nervous breakdown". Horgan brilliantly plays her sister, the second time she's done so, after 2012's underrated Dead Boss, which was also where the pair first met.
The moment when someone lets you "have a go" on their dating app.

"As soon as I met Ais, she just made me laugh a lot, and from that point, we were trying to find something we could write together," says Sharon. The pair spent two years slaving away on another show where they also played sisters, but couldn't get it greenlit. "It was about paedophiles," Aisling offers, ambiguously.
But that low for the pair sent Aisling into a creative purple patch that formed This Way Up. "I think I wrote the first version of it in about 12 hours," says Bea.
"I'm not sure it was 12 hours," Sharon chimes in with sisterly/executive producer clarification. "But it was definitely under a working week. We put it to Channel 4, and you could just see it was there. And the main thing was, yes, it started off about sisters, but I think it's become something so much bigger."
"Her palms are sweaty, knees weak, arms are heavy…"

Sure, Bea's show is very funny, but at its core is a larger tale about modern-day loneliness. The solitude you experience when your entire ecosystem exists in one room in a shared rented flat; the uncomfortable agony felt when your weekend plans are cancelled, and the prospect of two days alone seems like torture. No escape, nowhere to run, no one to connect with.
For once, Aisling is serious. "I believe the more you can do with laughter, the better," she posits. "I was reading something interesting about how loneliness is this disease, which generally affects society and how we feel about each other, but also, everyone's afraid to say they have it. So what I wanted to do was make a comedy about loneliness."
She then deadpans: "But it's a tough sell, so I said it's about sisters."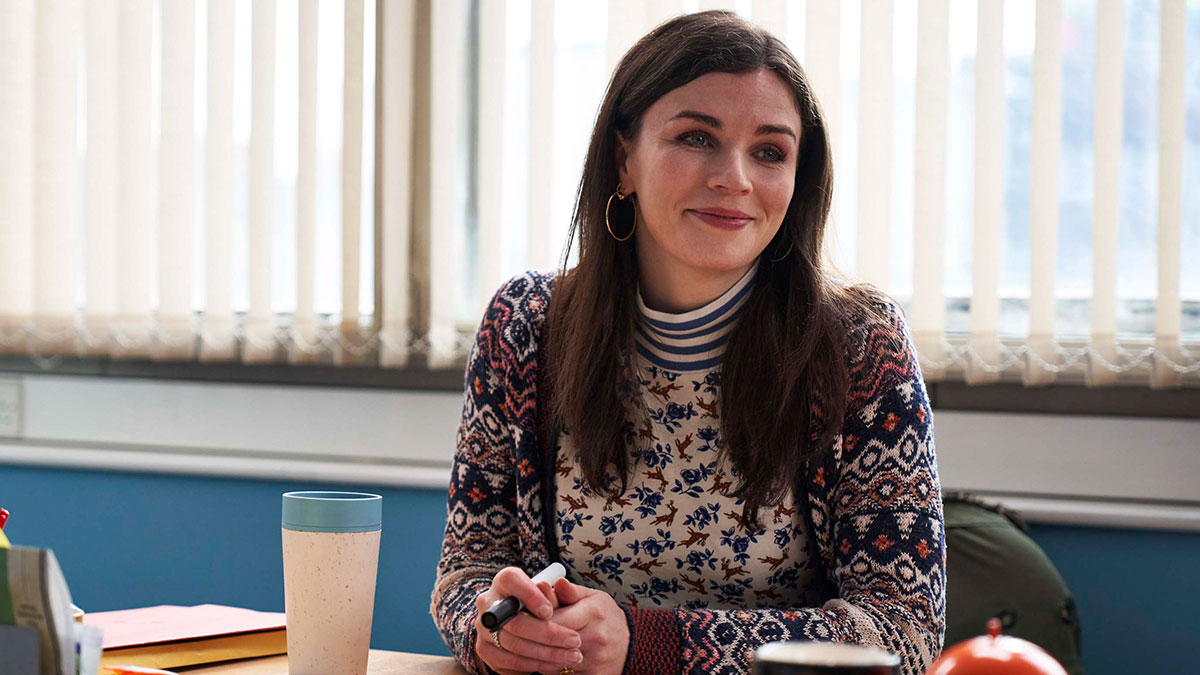 The face you make when you know it's not coffee in your travel mug.

But this isn't another slice of Bleak TV. The show, which begins with Aine leaving rehab, was originally titled Happy AF. Aisling continues: "What I wanted to do was start broken and then someone choosing life, and the dailyness and relentlessness of getting better and getting to a place of wanting to live. I think maybe that's a bit more true to life."
This Way Up feels more real than most comedies. In many ways it's informed by the recent spate of brilliant female-fronted comedies dealing in the margins where comedy had previously not ventured – Fleabag, Back To Life and, of course, Derry Girls, set during The Troubles in 1990s Northern Ireland. Yet, it stands alone as an absolute original.
Or to put it Aisling's way: "We wanted to avoid it being New Girl with depression!"
When is This Way Up on TV and how can I watch it?
This Way Up starts Thursday 8 August at 10pm on Channel 4/HD (CH 104/141).
Who else is in it?
Aasif Mandvi (The Daily Show) plays Shona's boyfriend Vish, Tobias Menzies (The Crown) is Richard, father to one of Aine's students, and Indira Varma (Game Of Thrones) is Shona's colleague and confidante Charlotte.
TV channels: Channels, content and features available depend on your chosen package. Channel line-ups and content are subject to change at any time and to regional variations.
Catch Up TV: Catch Up TV content available for up to 7 days or up to 30 days after broadcast, depending on content.
Interviews: Any opinions expressed in interviews are those of the interview subject and not those of Virgin Media.