Skip to main content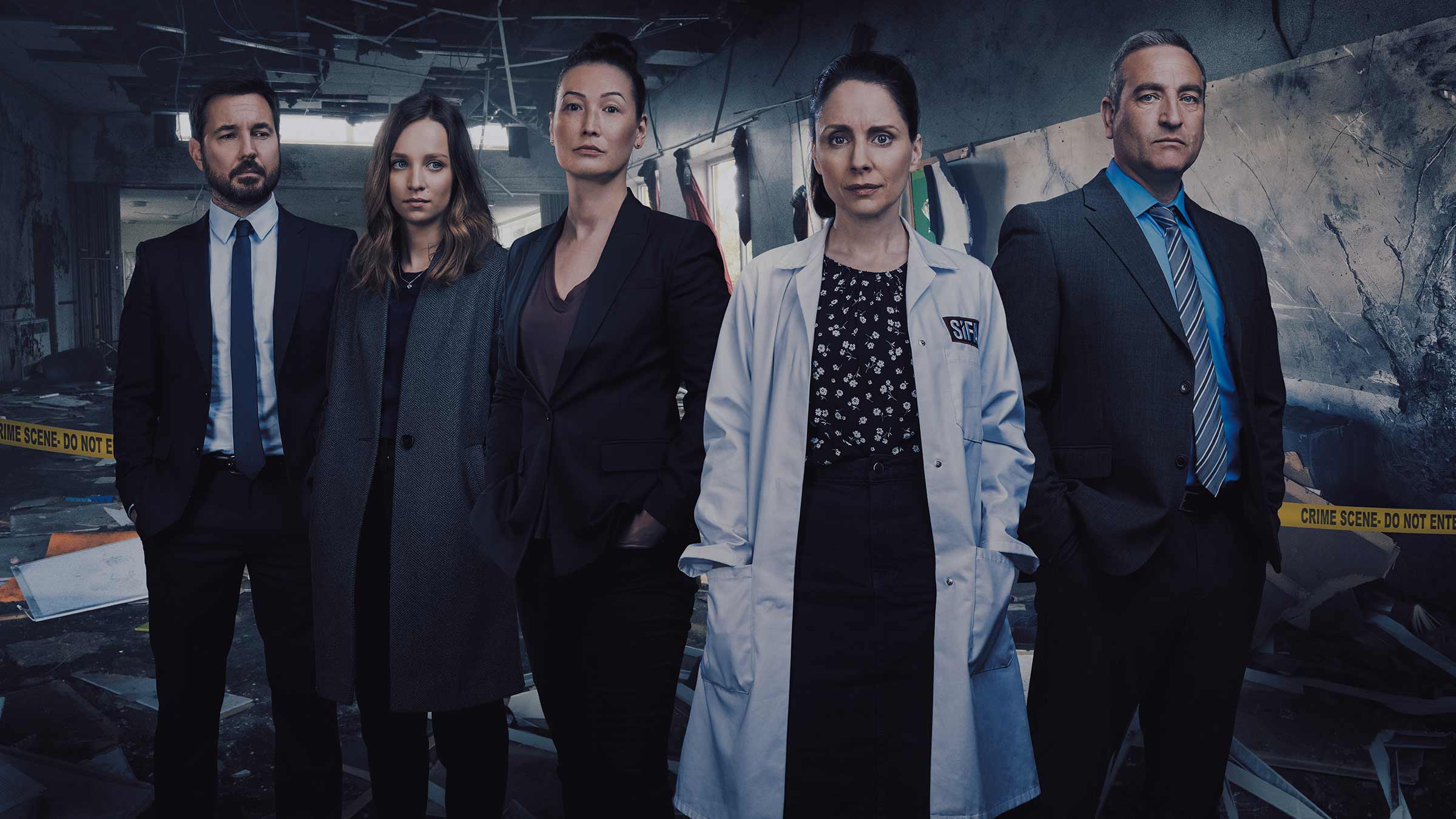 The crime drama returns for series 2, serving up more cold hard science and even more tension, starting with a certain murder trial for a certain someone…
By Laura Rutkowski, Senior Staff Writer
As Traces returns, we catch up with Emma Hedges four months after the events of series 1. Her mother's murderer has been arrested and hopefully closure is just within reach – or is it?
She's no longer a lab assistant, but training to be a forensic chemist at the Scottish Institute for Forensic Science and Anatomy (SIFA). The series gets off to an explosive start with not one, but two, bombings in the first episode alone. Emma is helping her colleagues investigate this string of bombings going off around Dundee, with the motive not immediately clear.
Following the success of series 1 of Traces on Alibi, the show aired on BBC One HD (CH 101), reaching a whopping six million viewers. As series 2 comes to Alibi, we've saved you the investigative work to get you up to speed. Take note!




What happened in series 1?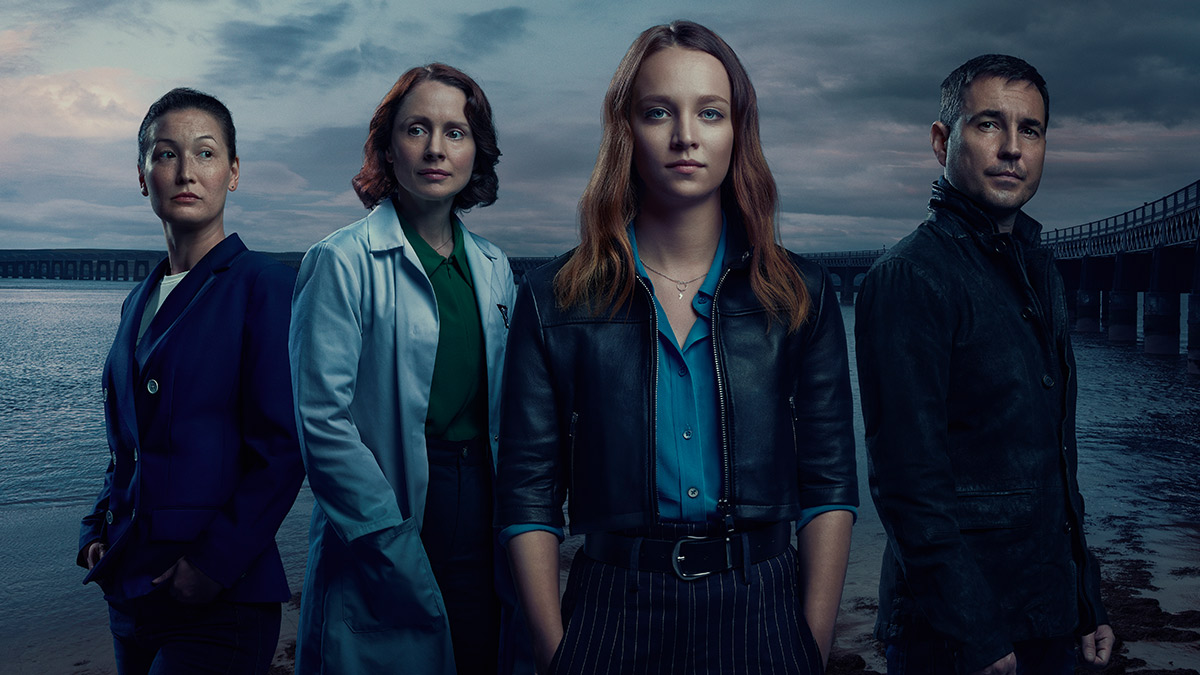 From left: Jennifer Spence, Laura Fraser, Molly Windsor and Martin Compston couldn't agree on where to look for this shot

The murder of Emma's mother Marie Monroe is the main focus of series 1. Emma thought she left the tragic event in her past, but it's soon revisited when she moves to Dundee to become a lab assistant.
A fire breaks out at Secrets nightclub, killing three people, and Emma meets Daniel for the first time at the site. Daniel's father Phil (Vincent Regan) owns the nightclub, which used to be set up as Tempo Tyres.
As Emma and Daniel strike up a romance, Daniel turns in evidence against Phil that showed poor building work at Tempo Tyres, which had a false floor fitted. Underneath, Marie's remains are discovered, and Phil is arrested. Trust us, that's the short version…

Who is in the cast?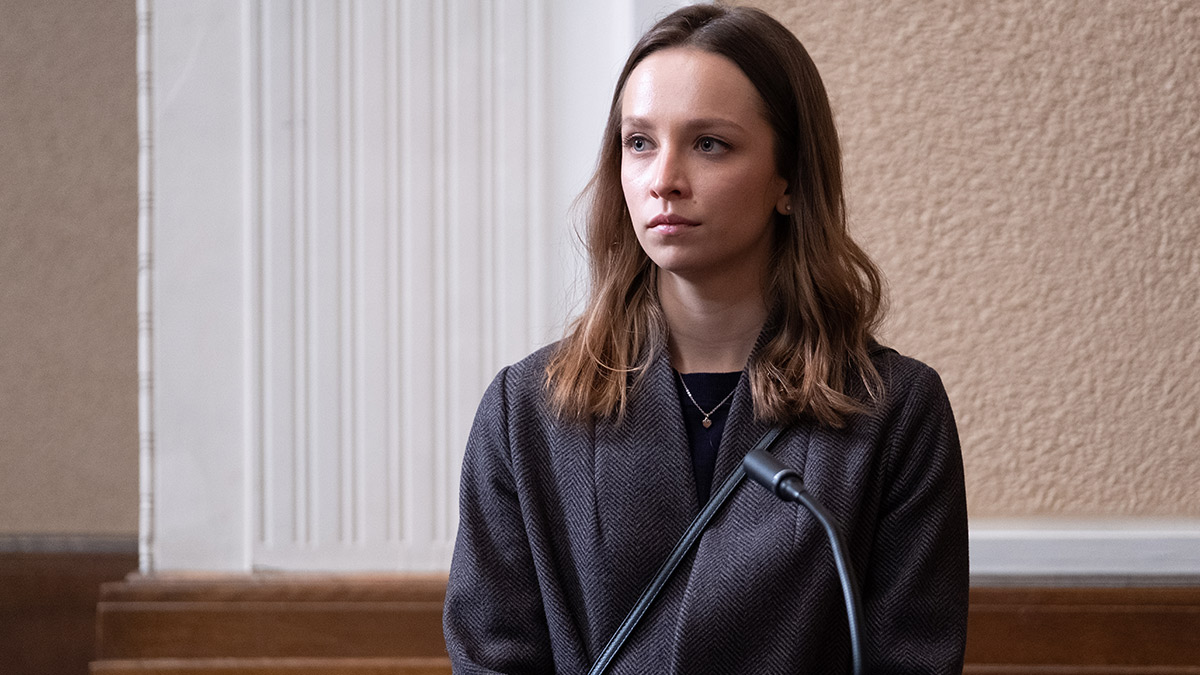 Emma Hedges takes the stand

Cheat's Molly Windsor plays Emma Hedges and is joined by Laura Fraser (Breaking Bad) and Jennifer Spence (Travelers) as professors Sarah Gordon and Kathy Torrance, respectively. Line Of Duty's Martin Compston stars as Emma's boyfriend Daniel McAfee, with Vincent Regan (300) as his dad Phil.
We meet the wife of DI Neil McKinven (Michael Nardone, Rome) for the first time in series 2. Azra McKinven (Laila Rouass, Safe) is also a police officer, a data information expert.


What is the plot of series 2?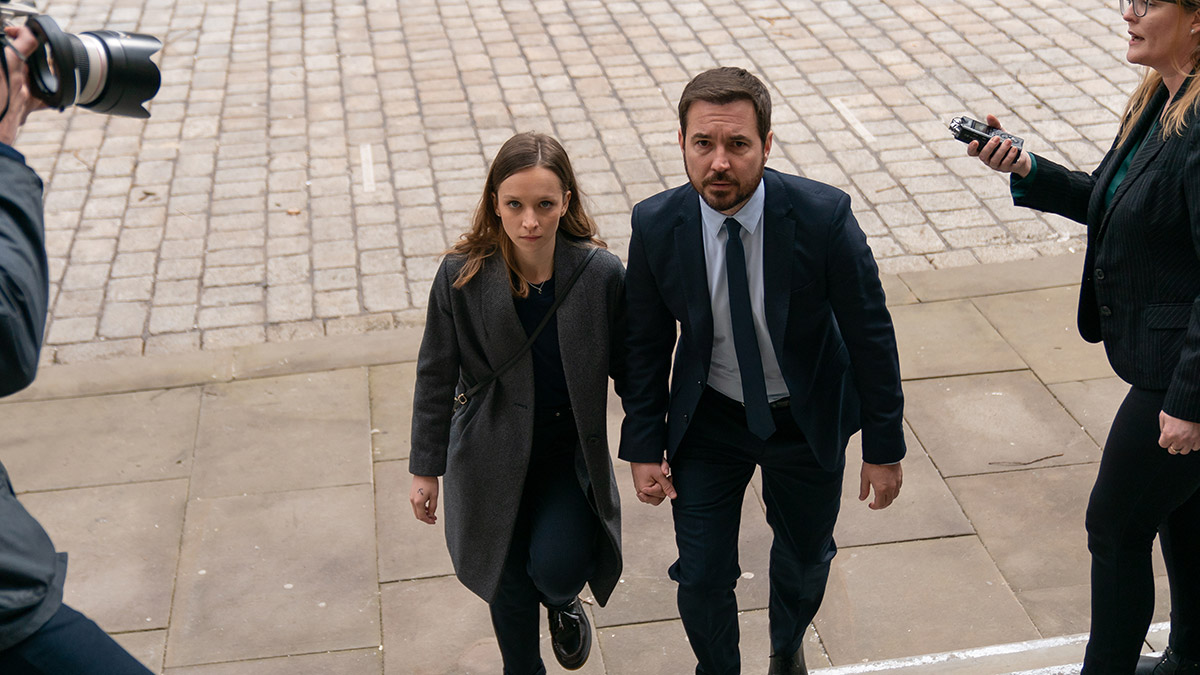 To quote Line Of Duty: "No comment."

Picking up where we left off in series 1, the court case for the murder of Marie is about to begin and Daniel and Emma have to appear. Their relationship is… interesting, considering Daniel's dad murdered Emma's mum, but the pair are still together. They also come up against a new challenge that we don't want to spoil here, but it will seriously put their relationship to the test.
As well as the trial, the team at SIFA are investigating the bombings. They're not sure if the same person has created all these homemade devices, but one of their potential leads has them exploring the dangerous world of incels (which stands for involuntary celibate). Meanwhile, there's another case being investigated where bodies and body parts have been washing up in a nearby loch.
Neil and Sarah's seemingly innocent flirtations seemed to have turned to love, but with both of them married, will the close colleagues act on their feelings? We also receive a glimpse into Kathy's personal life as her lack of social skills come back to bite her at work.


How accurate is the science?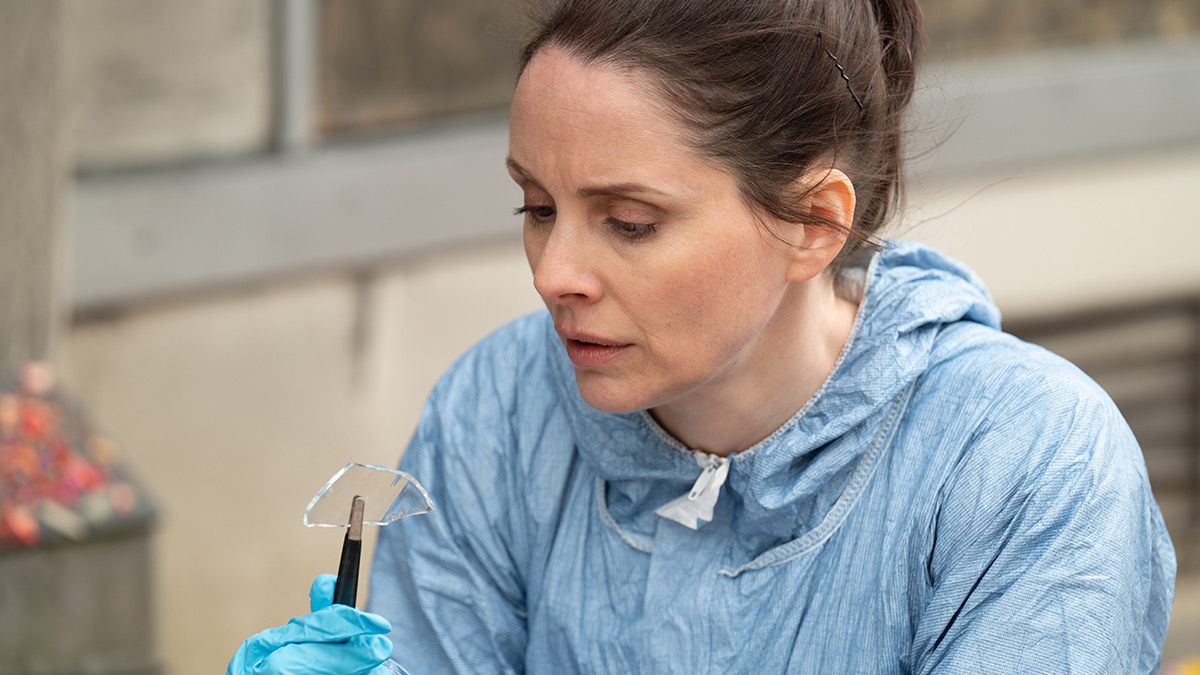 "My calculations have found that it's… glass."

Although the series is fictional, it is firmly rooted in fact. Writer Amelia Bullmore (Scott & Bailey) consults with professionals in the field, including police advisor John Rogers, who is always on-hand, and the scientists at the Leverhulme Research Centre for Forensic Science at the University of Dundee. Read our interview with the centre's director, professor Niamh Nic Daéid, who we spoke to about consulting on series 1.
Traces is based on an idea by bestselling Scottish crime writer Val McDermid, who knows her stuff when it comes to getting the science right in her books. The scripts are watertight in terms of protocols being realistic – if they're not, they simply don't make the cut in the series.
Some scenes for series 2 were shot in a working mortuary, where the pathologists enlightened the cast about the joys of gallows humour. The props are also anatomically correct (and all the creepier for it!).
When is Alibi's Traces on TV?
Traces series 2 airs on Alibi/HD (CH 126/212) on Tuesdays at 9pm, with the first episode screening on February 15th. It will also be available in On Demand > Box Sets.
The six-part series will subsequently air every week until Tuesday 22nd March.
TV channels: Channels, content and features available depend on your chosen package. Channel line-ups and content are subject to change at any time and to regional variations.
HD: HD TV set, V HD Box, TiVo box, Virgin TV V6 box or Virgin TV 360 box connected with HDMI cables required for HD channels. Number of inclusive HD channels depends on package.
Image credits: Traces © UKTV / James Stack