Skip to main content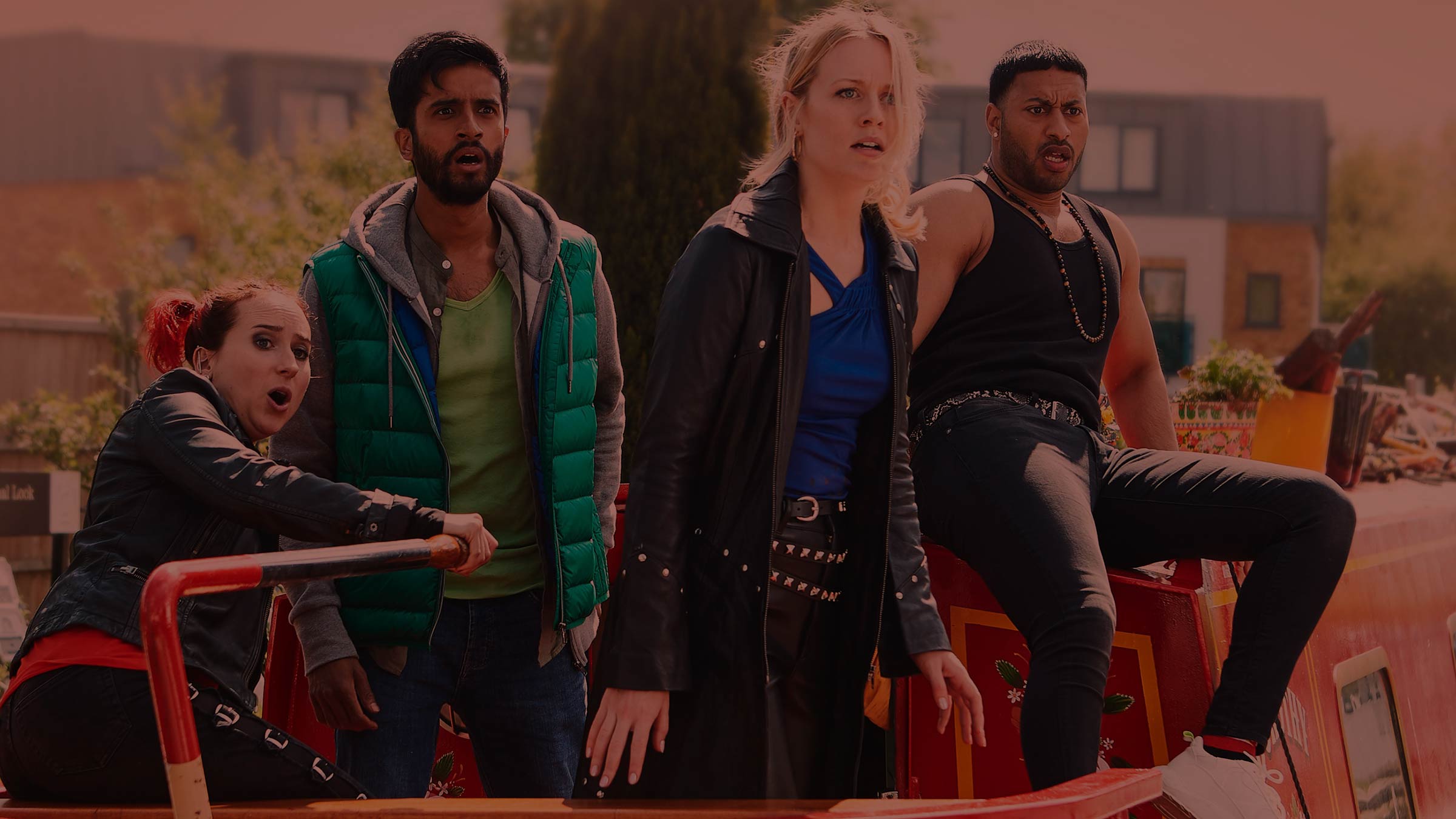 Need to escape a zombie horde hungry for brrrains in Birmingham? Well, apparently the undead can't swim, so your best bet… is a narrowboat!
Zomboat!, Tuesday 8 October, 10pm, ITV2/HD (CH 115/176). Also available for 7 days in Catch Up > Channels > ITV Hub
Video game geek Kat (Leah Brotherhead, White Gold) loves zapping zombies in the virtual world, but is wholly unprepared when that doomsday scenario becomes a terrifying reality. Faced with an encroaching zombie horde, she takes shelter in the safest place she can think of – a canal boat, no less – in a bid to escape her newly undead friends.
Kat and her oblivious sister Jo (Cara Theobold, Downton Abbey) are joined by Amar (Ryan McKen, Temple) and Sunny (Hamza Jeetooa, Doctor Who). The group must work together to ensure they don't wind up dead – or worse, the undead's dinner. With zany humour, some seriously realistic prosthetics and bucketloads of blood, this new six-part series breathes new life into the zombie genre.

Before you set sail with the show, read what Cara, who says Jo is "fiery, feisty and very much the centre of her own universe", and Ryan, who describes Amar as "sweet-hearted, positive and the optimist of the group", had to say about their experience filming the series.
Cara Theobold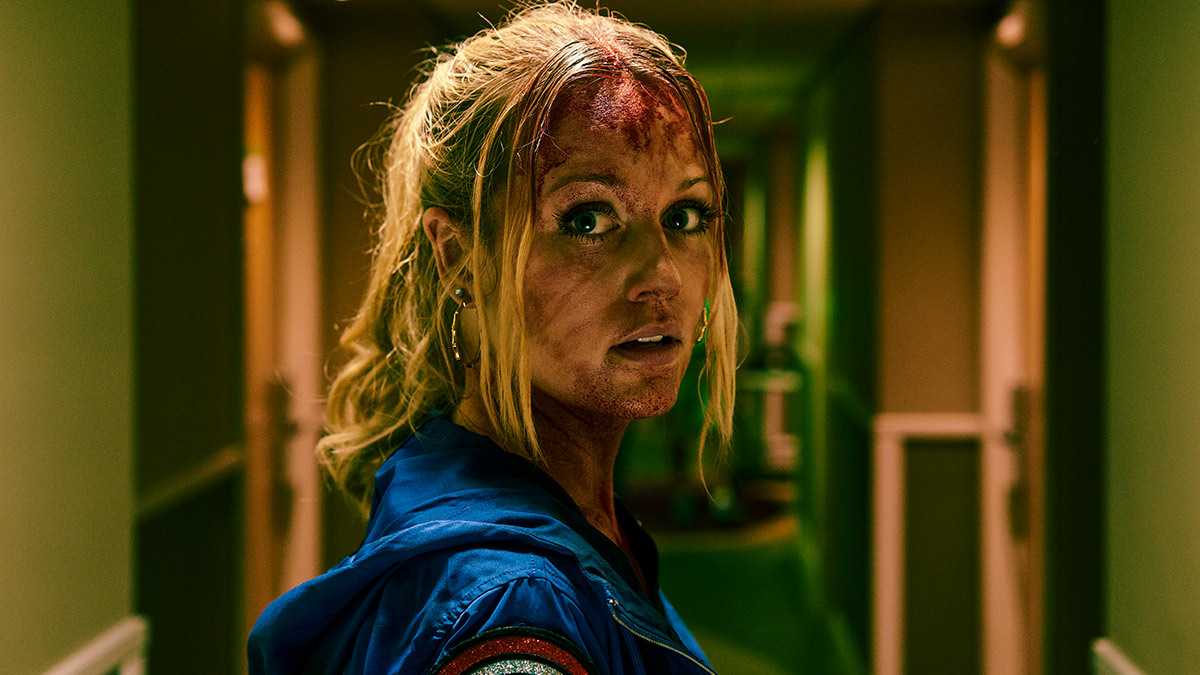 Cara Theobold on playing Jo:
There are lots of nods to the genre as a whole. The Walking Dead gets referenced quite often. If you're a fan of the zombie genre, there'll be extra little treats for you in all the references, like when Kat says to Jo at the beginning of the apocalypse, "This is gonna be tough for you because you've not seen a single George A Romero film," which of course means nothing to Jo.
[Zombies] are a threat you can kill, but you don't really feel sorry for them because they are already dead. There are lots of funny ways to slash them to pieces. The scariest bit I found was at lunchtime, looking around at all these people with bits of brains falling out and big bite wounds just sat there eating pie and chips. It was freakier than when they were chasing us. We definitely got covered in a lot of blood and gore – killing zombies is a messy business.
One day we were filming near a school and when it was time for the kids to come out we had to shove all the zombies into these E-Z UP tents, or put umbrellas up to hide their faces. Of course, the children that did catch sight of the zombies just thought it was brilliant.
In the show, I'd perhaps like a luxury yacht over a narrowboat, just to have a bit more space. We filmed on the Grand Union Canal. At first it felt incredibly cramped, especially when you've got a film crew in there with you. But by the end of it, it felt like home.
Ryan McKen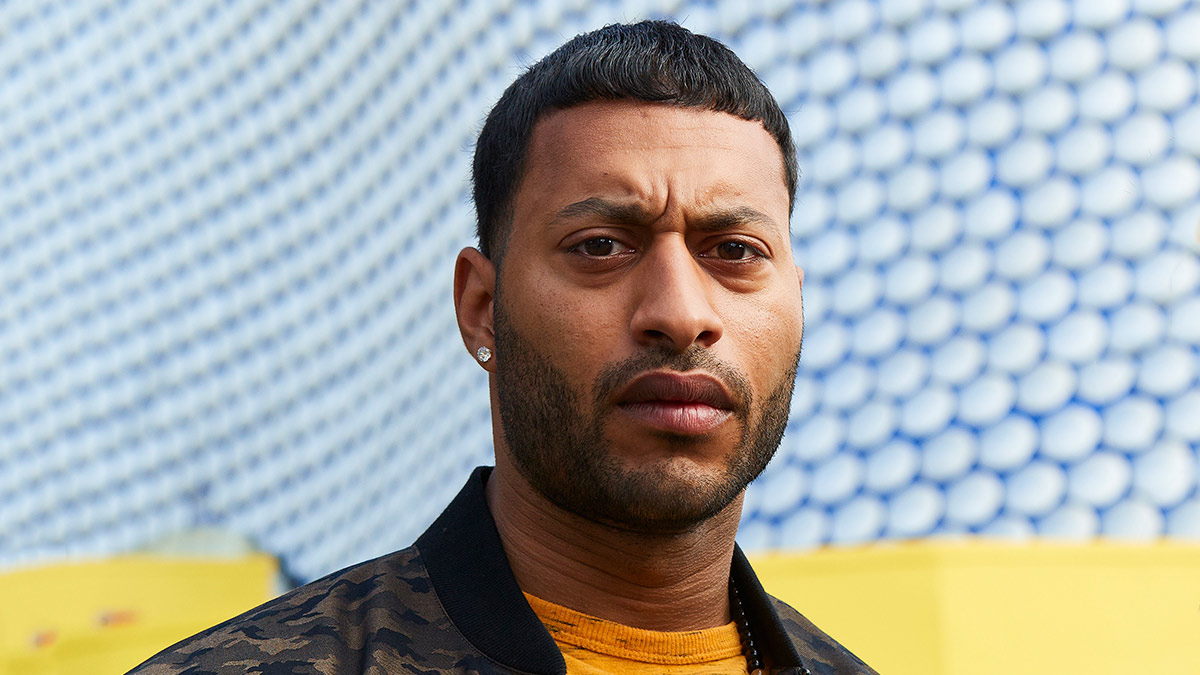 Ryan McKen on playing Amar:
Humans are fascinated by their own destruction. When people watch these kinds of shows, they can see a reality played out that's not necessarily a true reality and get lost in it.
I get freaked out by anything that's scary. I'm very squeamish and I was squeamish for the duration of this shoot. There's a whole scene where we're in a supermarket and basically… things go down in there. When the characters were in danger, the director, Adam Miller, used anything that came out naturally, apart from swearing, and expanded on it. When you see the zombies, there is no reason to fake being scared or fake trying to survive. My reactions were completely impulsive.
Our zombies are intense, super strong and fierce. I love the sounds the zombies make in the show – they're really eerie and dark. Also, during additional dialogue replacement recording sessions, us four principal cast members got to give our own interpretation of zombie noises. Apparently, I was the best! I was having a ball. I hope they use it!
I'm from Birmingham originally, so it was beautiful to be able to film in my hometown. I'm really glad that Birmingham is being used more and more in the film and TV industry. If there was a zombie apocalypse, I'd stockpile lots of foods, loads of weapons, everywhere. I'm talking under the sink, in the shower. I would literally learn every martial art in the world. I wouldn't be on a boat either!
TV channels: Channels, content and features available depend on your chosen package. Channel line-ups and content are subject to change at any time and to regional variations.
ITV HD is subject to regional variation. ITV HD is not available where STV HD or UTV HD is available.
HD: HD TV set, V HD Box, TiVo box or Virgin TV V6 connected with HDMI cables required for HD channels. Number of inclusive HD channels depends on package.
Catch Up TV: Catch Up TV content available for up to 7 days or up to 30 days after broadcast, depending on content.
Interviews: Any opinions expressed in interviews are those of the interview subject and not those of Virgin Media.