Skip to main content
Download the NHS Covid-19 app today, the simplest way to help protect those we love.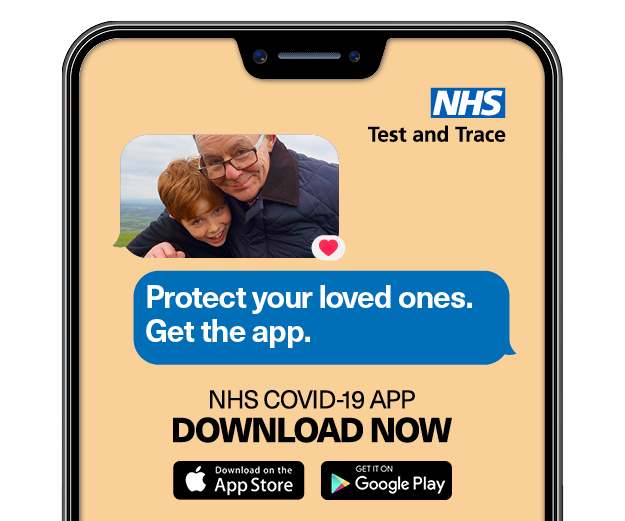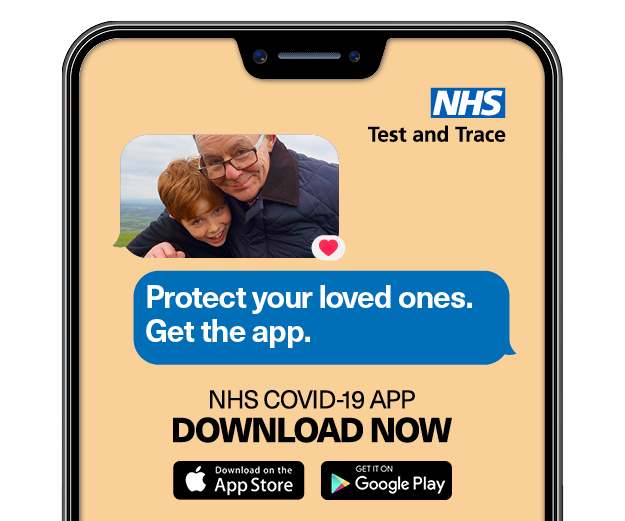 More about the app
The app has a number of tools to protect people, entirely anonymously, including contact tracing, local area alerts and QR venue check-in.
The app runs on proven software developed by Apple & Google and their privacy experts have completed a full review of the app.
The app is based on Apple & Google's privacy-preserving technology.
Any data shared within the app is held on the user's phone.
The NHS Covid-19 app will launch on 24th September in England and Wales, following positive trials in Newham, on the Isle of Wight and with NHS Volunteer Responders.
Designated businesses and organisations, including hospitality, close contact services and leisure venues, will also be legally required to log details of customers, visitors and staff for NHS Test and Trace and from Thursday 24 September they will be required to display official NHS QR code posters under law ahead of the NHS Covid-19 app being rolled out nationally next week.
By announcing the date now, businesses are being given time to prepare their venues ahead of the app becoming available across England and Wales.
The app is part of the NHS Test and Trace service and NHS Wales Test, Trace, Protect service. It alerts people at risk of coronavirus, asking them to isolate before they potentially pass the virus on to others.
The app is a key means of protecting individuals and communities - protecting the ones we love.
Features of the app include risk alerts by postcode, a symptom checker and test booking.
Following trials and rigorous testing, the app has proven to be highly effective when used alongside traditional contact tracing to identify contacts of those who have tested positive for coronavirus.
The more people that do the right thing - by using the app, and self-isolating when alerted - the more we keep each other safe and stop infection rates rising.
The app is designed to the highest standards of data privacy and data security. The app does not collect any personal information, uses low-energy Bluetooth (not GPS), and only requires the first half of your postcode to ensure local outbreaks can be managed.
The app is being launched to support the Test and Trace programme in England and the NHS Wales Test, Trace, Protect programme in Wales. This is with the support of both the UK and Welsh Governments.
The app will be a vital new pillar to enhance both the English NHS Test and Trace service, and NHS Wales Test, Trace, Protect.
From launch, the NHS Covid-19 app will be interoperable between English and Welsh users, meaning contacts between citizens in both countries can be detected and acted upon
We are working with the other Devolved Administrations to develop interoperability between the different contact tracing apps operating across the UK. This will allow contacts between users of different apps to be detected and acted upon.
Official NHS QR posters will be displayed in venues and businesses across both England and Wales. English and Welsh app users will be able to scan into any venue displaying these posters, using the same app, regardless of which country they are in. Welsh venues should ensure they are also abiding by any additional obligations under Welsh law with regards to logging customer details.
For more information, including frequently asked questions, can be found on covid19.nhs.uk
For more information on Virgin Media's response to Covid-19, click here.