Skip to main content
Parental controls and security
Handy tools to help you and your family stay safe on the internet, included for Virgin Media broadband customers
A grown-up approach to safety
The internet is a fabulous place for kids to learn and play, but it can feel daunting for parents too. Whether you're at home or out and about, our clever security tools will give you that extra peace of mind when your family is online.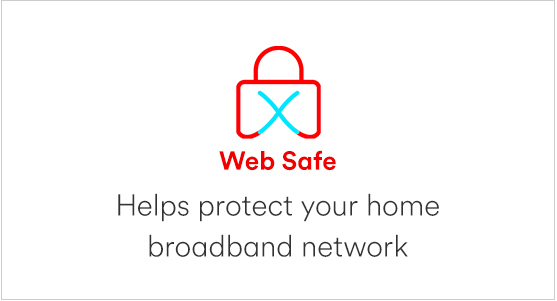 Safer at home
Web Safe protects any device that's connected to your home broadband network. As well as blocking access to sites that may contain viruses, it offers customisable parental settings, so you can restrict access to unsuitable material based on category.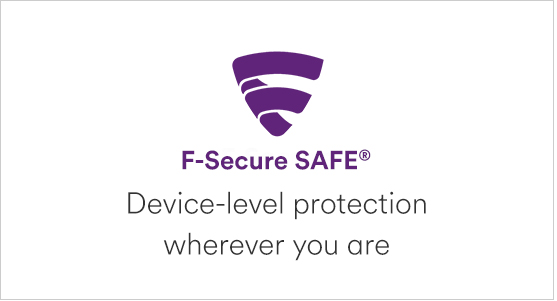 Protected anywhere
F-Secure SAFE can be installed on up to five devices such as mobile phones, tablets, PCs and Macs, and offers device-level anti-virus protection to help keep internet nasties locked away both in and out of the home.
Award-winning security
Banking, shopping, browsing and more – whatever you love to do online, award-winning security experts F-Secure have the tools to help you do it in confidence, both at home and on the go.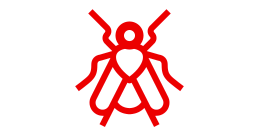 Defend against viruses
With F-Secure SAFE installed on your devices, you get anti-virus protection against malware and phishing scams that try to harm them and steal personal information.
Stop forgetting passwords
F-Secure KEY stores all of your important credentials in one secure and simple-to-use password manager, so you can bank, buy and browse with a minimum of fuss.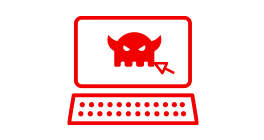 Network protection
F-Secure's advanced network checker keeps you away from unsafe websites by checking the safety of any network you connect to, whether you're at home or using a WiFi hotspot.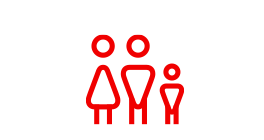 Parental controls
F-Secure SAFE lets you block access to inappropriate websites and set limits on your kids' screen time. You can even locate, lock and wipe mobile devices from your account.
Virgin Media broadband customers get F-Secure SAFE and KEY included at no extra cost for 12 months (normal RRP is £79.99 a year, with no automatic sign up).
Top tips for mums and dads
Stay ahead of the curve with these essential resources for parents of web-ready kids.
Switched on Families
We've put together an interactive guide to give parents honest and useful advice on staying safe online. Get to know the big issues and help your gang to get the best from the web!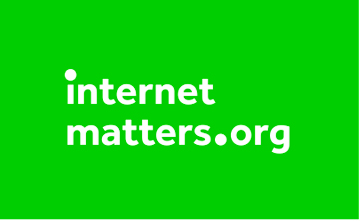 Internet Matters
Virgin Media and other major broadband providers have launched Internet Matters, a not-for-profit organisation offering parents further resources to help them keep their children safer online.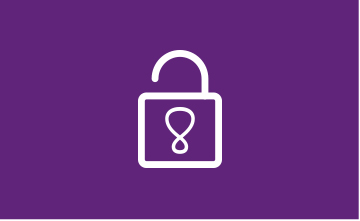 Reporting online terrorism
If you come across illegal terrorist information, pictures or videos on the internet, they can be reported through a dedicated government site. You can remain anonymous if you wish.
The legal stuff
Prices may change at any time during the contract.
New customers only. SERVICES ONLY AVAILABLE IN VIRGIN MEDIA NETWORK AREAS. Subject to survey, network capacity and credit check. A minimum period applies to the services, please check basket for details.
What is a minimum period? When you take a service from us you will be agreeing to commit to taking that service for a minimum amount of time (e.g. 12 or 18 months). We call this a minimum period, minimum term or minimum commitment period but they mean the same thing. Please check your basket for details of the minimum period that applies to the services you have chosen.
What if I cancel or move home? If you cancel during the minimum period you may need to pay an Early Disconnection Fee, including where you move to a property outside of the Virgin Media Network area – this is because you will be asking to cancel your services early. The Virgin Media network does not cover all of the UK – please use our post code checker by clicking here to check availability. You can find out more details on the Early Disconnection Fee and process by visiting the Legal Stuff section of the website here. For the full terms and conditions please click here.