Skip to main content
Hold onto your joypads, as EGX 2021 – the UK's biggest gaming event – gets under way

By Virgin Media
Gather your friends, craft up a costume and prepare for a party like no other. That's right, EGX is back baby, and bigger than ever!
From Thursday 7 to Sunday 10 October, ExCeL London will host the best indie and AAA game devs, the hottest new games, and the coolest cosplay.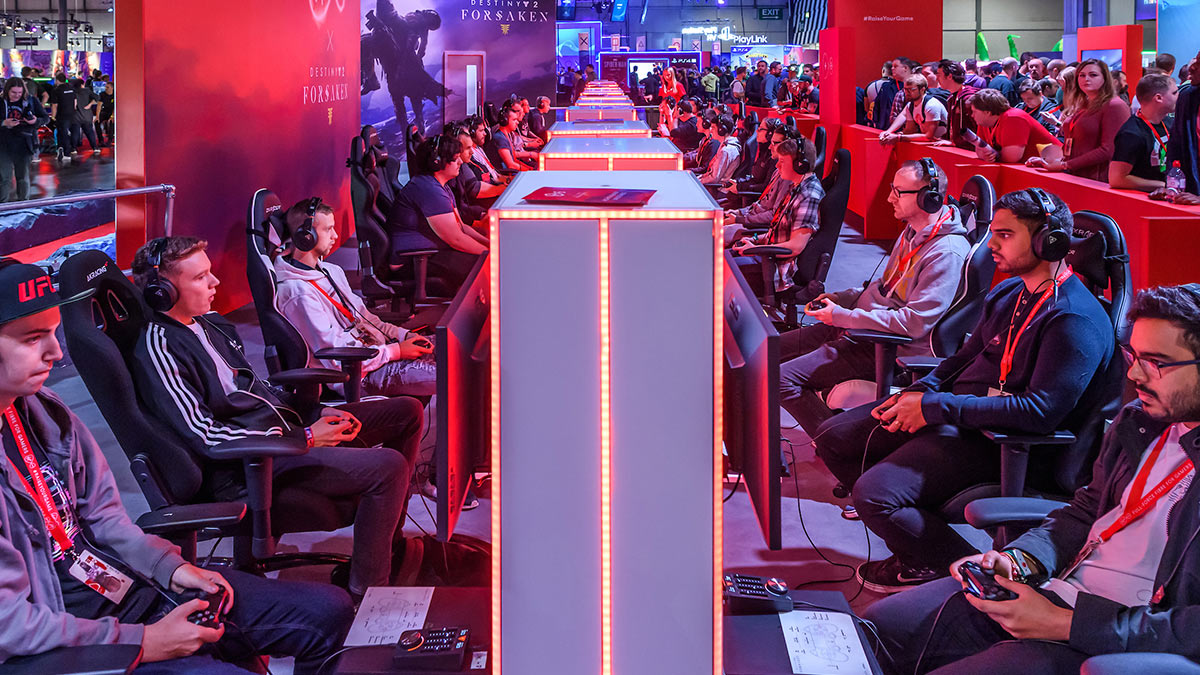 With a literal MMORPG's worth of attendees descending on this year's game fest, UK gaming events don't come bigger than this, and we're proud to sponsor EGX for a ninth consecutive year. We're even prouder to welcome living, breathing gamers back to the physical, IRL ExCeL centre, following 2020's online-only event.
"Physical" being the operative word there, as we're even-even prouder to announce our partnership with the greatest multiplayer party game of all time. That's right, the ultimate online battle royale extraordinaire Fall Guys: Ultimate Knockout will be front right and centre (and falling off edges) at this year's event, all powered by Virgin Media's super fast broadband.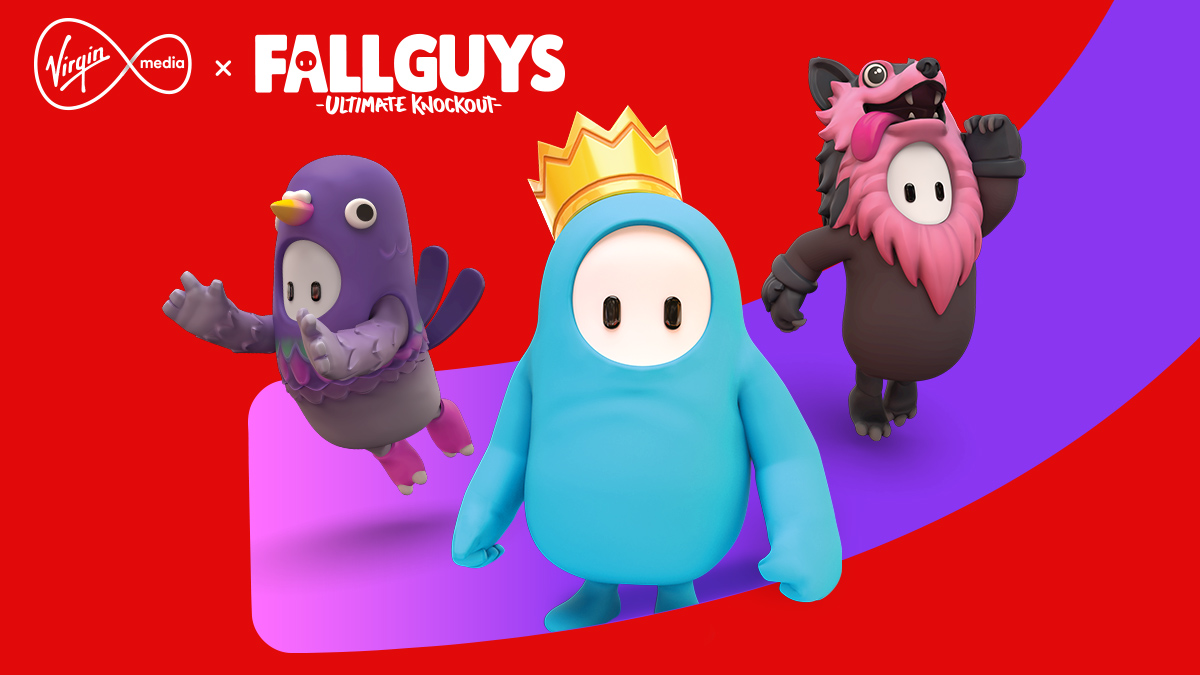 Oh, and did we mention that the Virgin Media stands features – wait for it – a gigantic, real-world Fall Guys Fall Mountain just waiting to be scaled. Honestly, just writing that made us happy. But how will you and your squad get on?

Game on
New games, old games, next-gen benchmarks and everything in between, EGX has it all. Literally hundreds of games from the biggest developers right through to the teeniest indies are here for you to enjoy.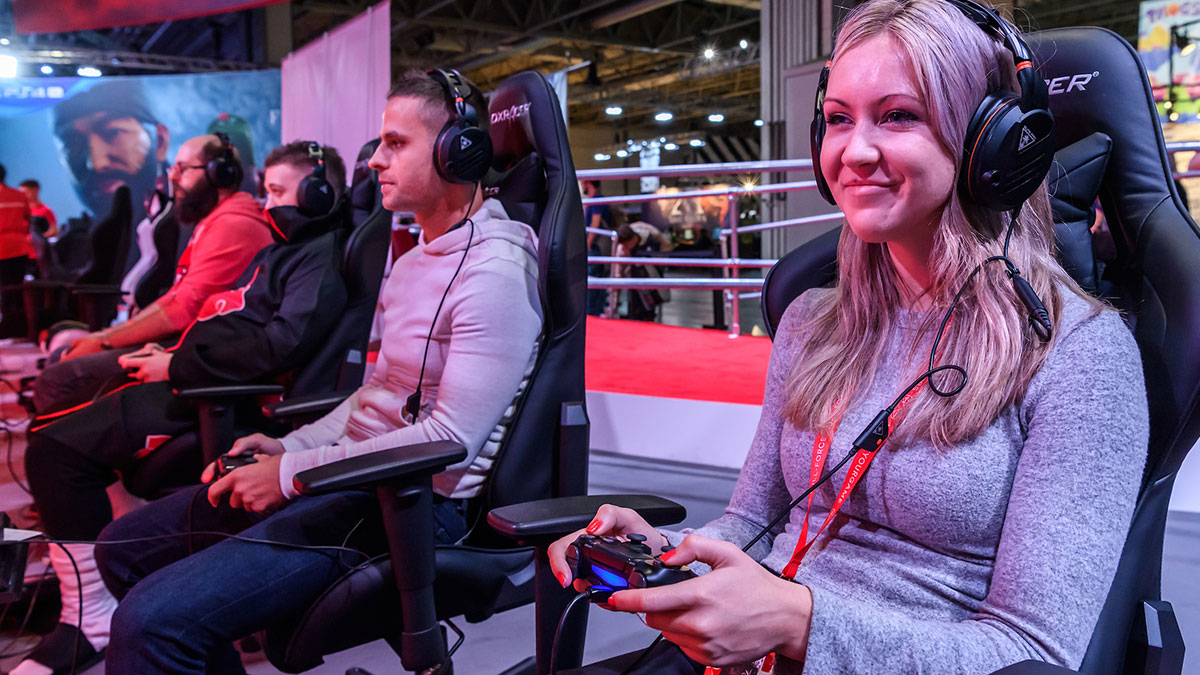 Enter the eSports arena
Fear not, fellow gamer. Whether you're a bona fide Twitch streamer or prefer to follow your fave team's streams, this is the place to be for all things eSports. Expect intense live games, meet and greets, and near-absolute licence to shout "GO THE OTHER WAY".
Cosplay all day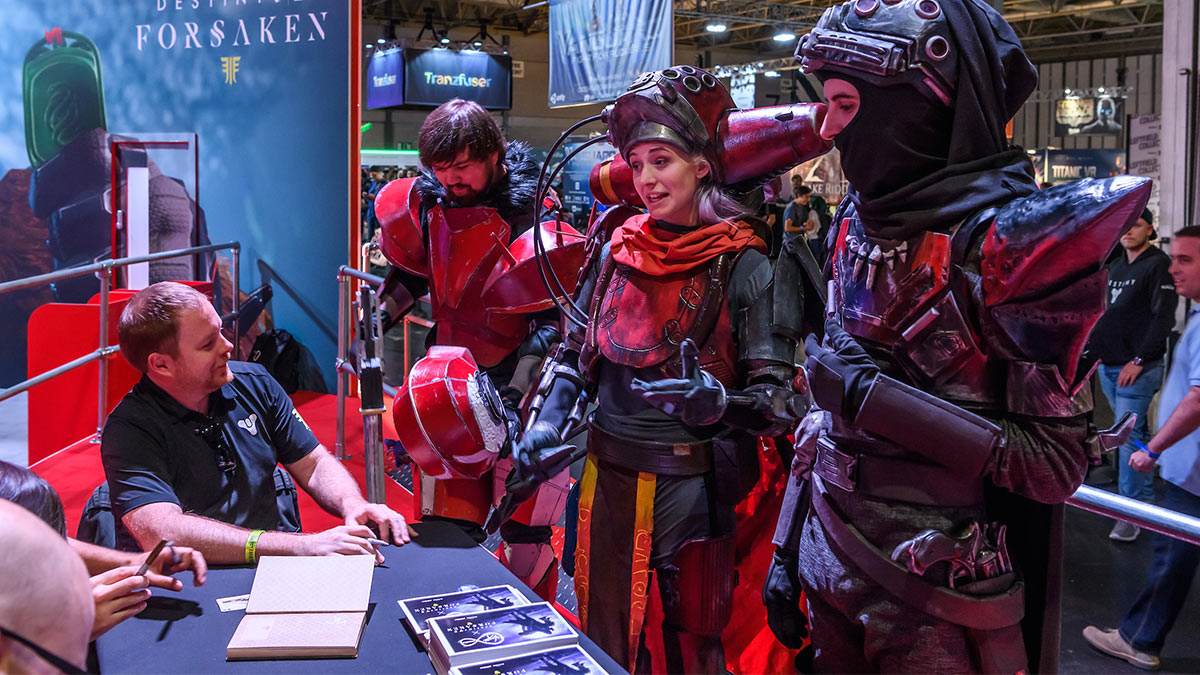 Whether you're going for a to-scale Gundam extravaganza or simply wearing a rather nice hat, EGX is a cosplayer's dream. Enter a runway competition, simply watch along, or drop into one of the many workshops for tips from the people who wear it best.
See your fave streamers, IRL
You've watched every victory, every defeat, felt the frustration and jubilation of your favourite streamers. And now, at EGX Live, you can experience first-hand the passion, excitement and endlessly quotable put-downs from your favourite streamers in real time.
Hear from the pros
After a more incisive look at the latest and greatest in gaming? The hugely popular EGX Theatre is your one-stop for the answers to your burning questions on everything gaming. Past events have hosted some of the biggest names behind your favourite games, so be sure to scan the EGX website for announcements.
Knockout broadband for every round
Game on with download speeds 22x faster than the UK average. Discover our top gaming broadband packages.
Virgin Media Gig1 Fibre Broadband (avg 1,130Mpbs) vs 24-hour average (50.4Mpbs), based on Ofcom UK Home Broadband Performance Interactive report (pg 3), measurement period March 2021.