Skip to main content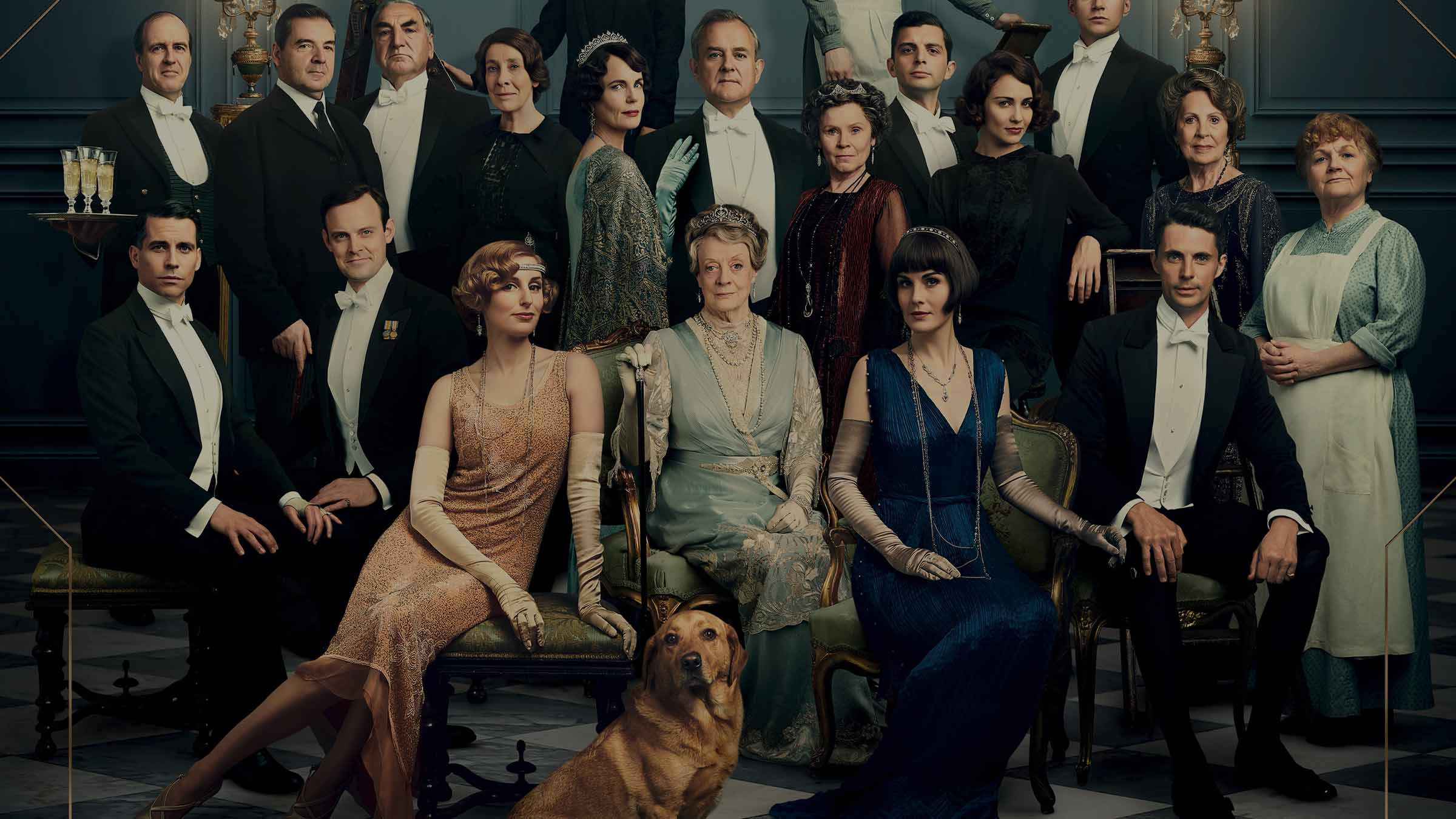 Downton is back, and it's bigger and bolder than ever…
Downton Abbey, available to buy on the Virgin Media Store. Rent it on Virgin Movies from Monday 26 January. Cert PG
Downton Abbey's big-screen debut is coming to the small screen! Four years after we thought we had bid toodle-oo to the Crawley family, they returned for a two-hour special, and it's now available to watch from the comfort of your own sofa! Let's be honest, watching Downton in the cinema – without your feet up and your PJs on – just didn't feel right, did it?
The stakes have never been higher as the royals arrive at Downton, bringing with them an entourage of servants intent on upsetting the apple cart and, of course, a healthy dose of family fracas. What's a period drama without a squabble over inheritance, after all?

Here is everything you need to know about the film before you close the curtains, pop open the bubbly and say goodbye to a British TV institution in style.
(Almost) all your favourites are back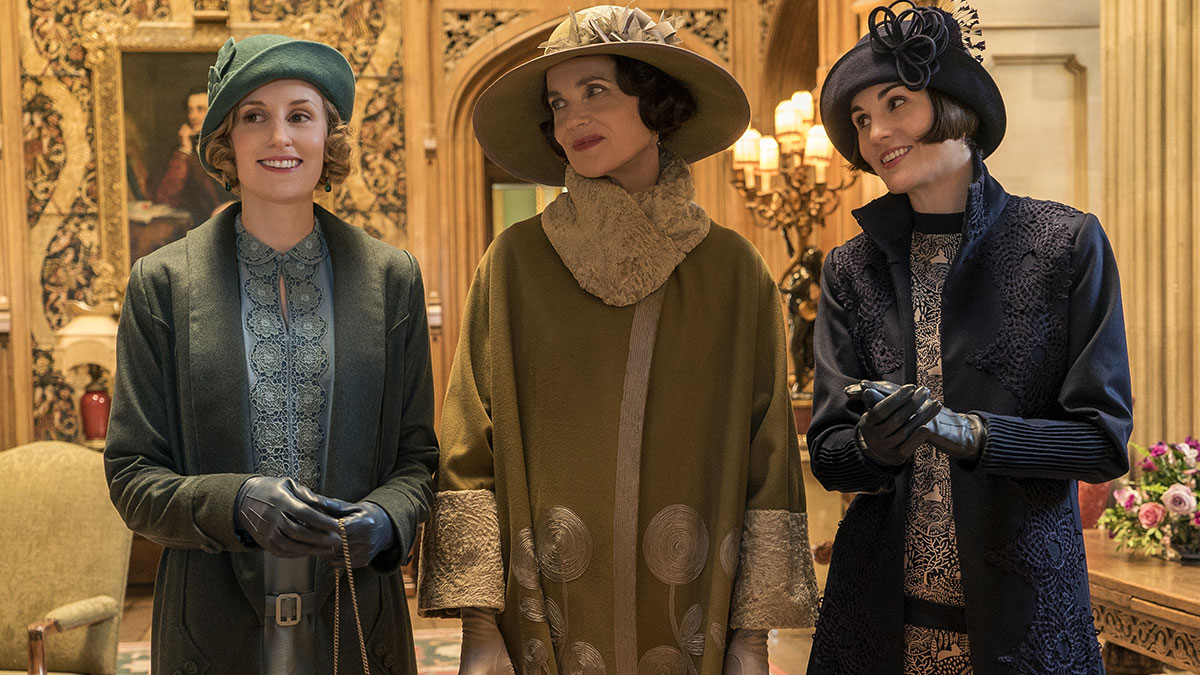 Maggie Smith returns as the Dowager Countess, Hugh Bonneville and Elizabeth McGovern are back as Robert and Cora Crawley… in fact, almost the entire main cast from the TV show makes the transition to the big screen, with the exception of Lady Rosamund Painswick (Samantha Bond), Gladys Denker (Sue Johnston) and Septimus Spratt (Jeremy Swift).
And there are some new faces too
The king and queen are on their way to Downton! Simon Jones plays King George V and Geraldine James takes the role of Queen Mary, as they descend on the manor as part of a royal tour. Unsurprisingly, the visit is a major part of the plot. Imelda Staunton also makes her Downton debut – and clashes with one of our firm faves.
It's based on a real royal visit
The real-life visit was probably far tamer, but King George V's visit to Downton in the movie is based on an actual visit he made to a stately home in Yorkshire, called Wentworth Woodhouse. This very mansion was actually used in the film, for the ballroom scenes at Harewood House.
The Dowager Countess has beef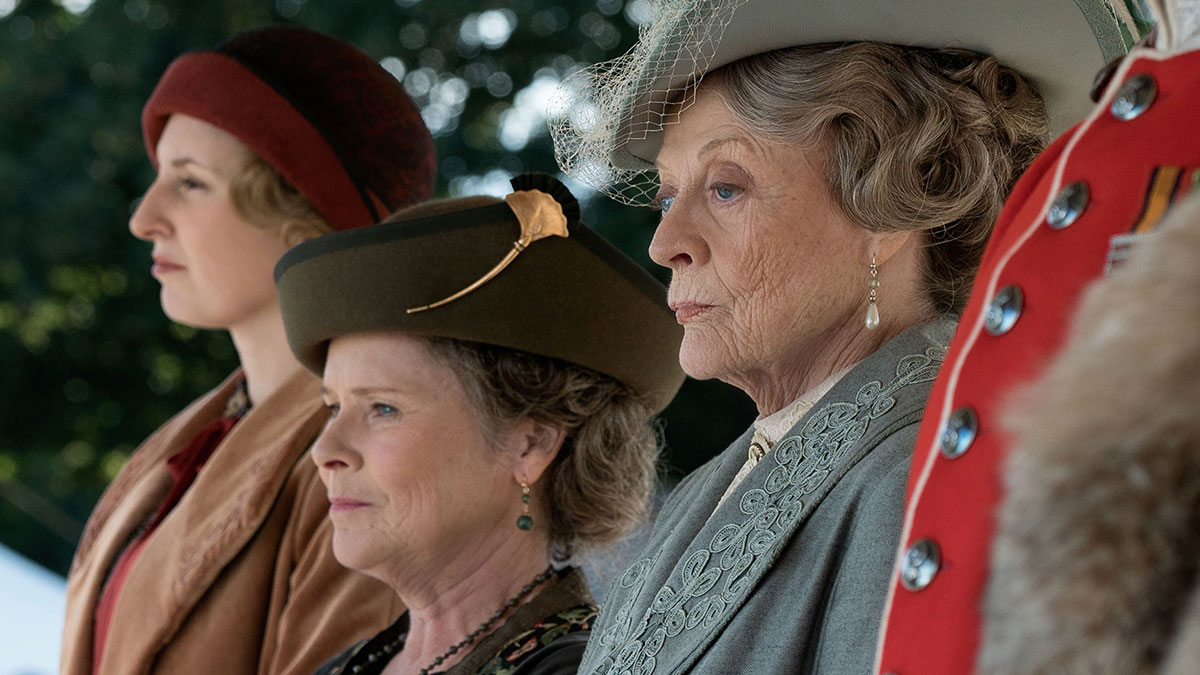 And when Maggie Smith has beef, you know it's time to get the popcorn out. She's fallen out with Lady Bagshaw (Staunton), Queen Mary's lady-in-waiting, over an inheritance issue (how uncouth!). The pair are fighting over who should inherit Lady Bagshaw's estate, since Violet's son Robert is Lady Bagshaw's cousin, and her closest living relative.
And there's drama in the servant quarters
When the king's royal servants arrive at Downton, it immediately causes friction with the downstairs staff we know and love. The king's aides do not hesitate to try and displant Charles Carson, Elsie Hughes and company. You won't be surprised to hear they aren't going down without a fight.
Thomas Barrow gets his romantic turn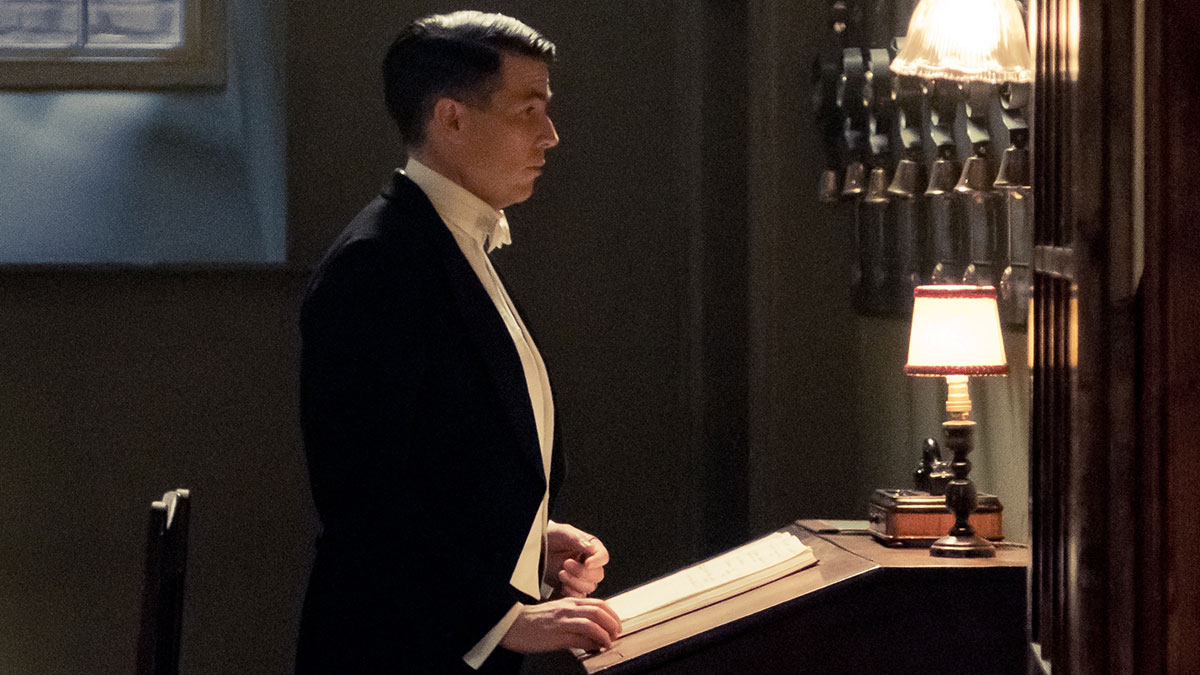 Now, we don't want to give too much away, but Robert James-Collier's Thomas Barrow gets a good amount of the spotlight, and a long-awaited on-screen romance that becomes one of the best and most progressive storylines in the film.
Spot the Harry Potter connection
We already told you Maggie Smith and Imelda Staunton are at loggerheads, but does seeing those two go at it tooth and nail bring back any memories? Yep, it's round two of Professor McGonagall vs Professor Umbridge, following the events of Harry Potter And The Order Of The Phoenix. Can Smith make it two wins from two? There's only one way to find out…
Not heard about the Virgin Media Store?
It's the place where you can buy the latest and greatest movies and TV Box Sets, yours to watch again and again, at home or on the go. Sign up now at virginmediastore.com, choose from hundreds of films and TV Box Sets and start watching instantly.
Enjoy your purchases on your Virgin TV Box (TiVo®/V6). Go to On Demand > Movies. Or you can access online and on your registered iOS and Android devices with the Virgin Media Store app.
Show me the latest releases on the Virgin Media Store.
You can also rent the latest films on Virgin Movies
Go to On Demand > Movies. Search for a title, or browse by categories such as Out This Week, Top Rentals or Box Office Hits. Once you've found the movie you want to rent, select Watch now to start watching instantly. Then, sit back and enjoy! You'll have up to 48 hours to finish watching your film.
Virgin Media Store: Separate terms and conditions apply to the Virgin Media Store service. Purchases must be made on the website or set top box. Virgin TV subscription and our latest Virgin TV V6 box required to buy and watch via set top box – Store is not available on other boxes. Compatible device & browser required. Max 5 registered devices. Max 2 devices can stream content simultaneously. Stream and download in UK only (or while temporarily in the EU).
Virgin Movies On Demand: Virgin Movies On Demand movies are pay by title. Once rented, content available for 48 hours.