Skip to main content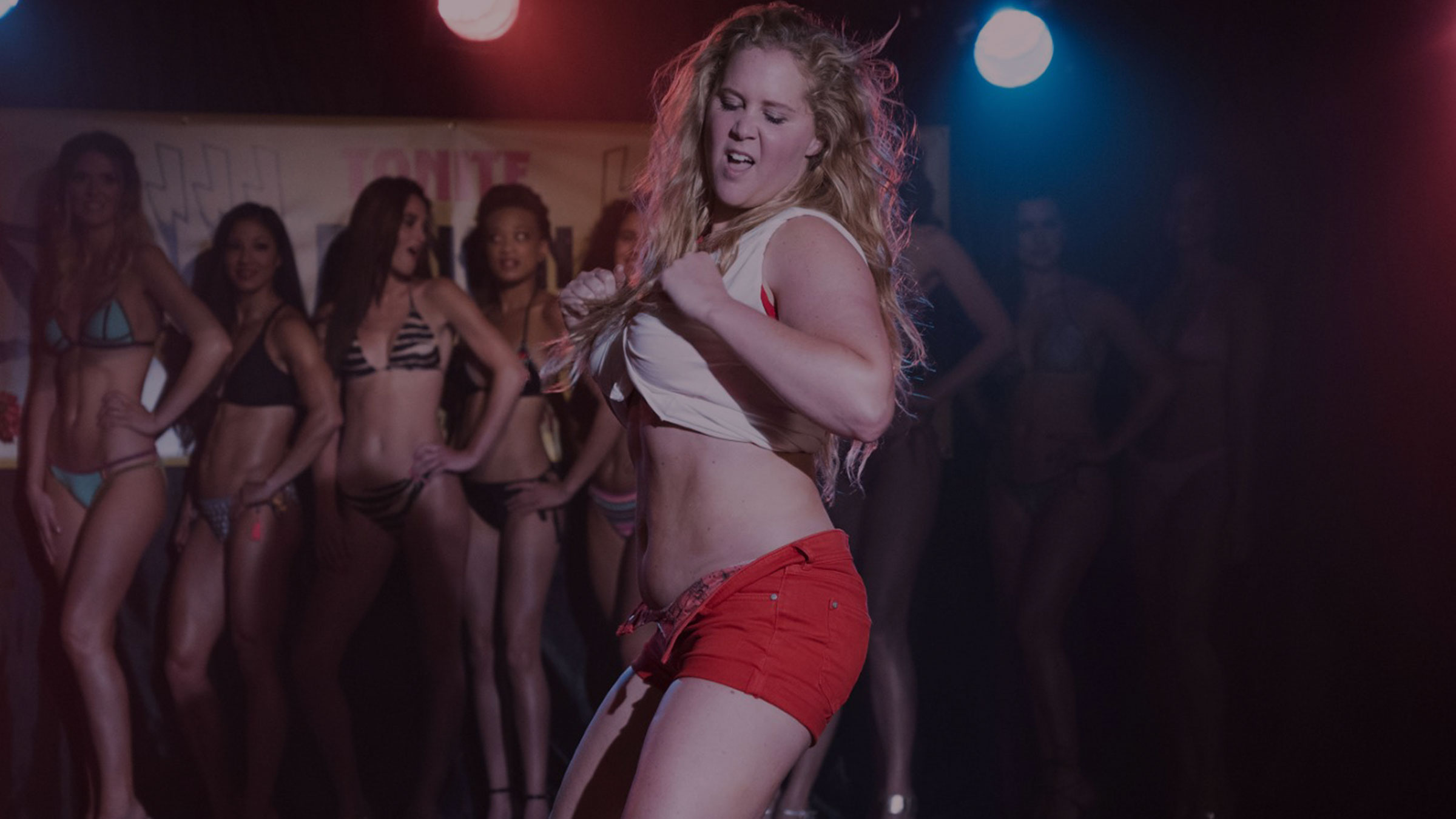 Amy Schumer spent years as one of the world's most successful stand-up comics, but her latest film, I Feel Pretty, really shows just how far she's come as an actress
Buy I Feel Pretty on the Virgin Media Store. Cert 12
The story focuses on Schumer's Renee. She's a pretty but not super-skinny, super-glamorous girl, working in an extremely non-glamorous media job on the website of a fashion brand. But one day, after venturing in to a SoulCycle class in her latest attempt at self-improvement, she hits her head and wakes up convinced that she is a paragon of female beauty.
Afloat on a tide of sudden self-confidence, she talks herself into a new job and meets a new man, Ethan (Rory Scovel). She's on nodding terms with the company CEO (Lauren Hutton), a confidante of squeaky-voiced company boss Avery (Michelle Williams, on hilarious form) and even a romantic target for Avery's super-handsome brother Grant (Tom Hopper).

The joke of the film is that Renee has accomplished all this without in fact having turned herself into Gwyneth Paltrow. She looks exactly the same as ever: she just thinks she looks different, "better" and irresistible. But in reality it was a lack of confidence that held her back, not her looks. There's something encouraging in the idea that we would all be happier if we spent less time fretting about our own perceived shortcomings. As a world-class beauty (she thinks), Renee has the confidence to enter a swimsuit contest, perform an outrageous dance routine and to talk herself up instead of down at work and elsewhere.
And it's Schumer's performance that sells it all. Through her body language and voice you understand how Renee sees herself – as too fat or too plain for her own dreams – and there's a sense of near-euphoria when she wakes up 'transformed'. Without wishing to give too much away, the end of the movie is also moving. Renee displays real progress as a character, from self-pity to self-obsession to something a little more healthy. And it's a testament to the star's skill that she keeps a far-fetched plot together and makes us care about her character. We can't wait to see what she plays next!
Buy I Feel Pretty on the Virgin Media Store. Cert 12
Not heard about the Virgin Media Store?
It's the place where you can buy hundreds of ace films and TV Box Sets. Want to know more about how to order these top movies and series? Then read our full story here.
How to use it
First, set up your account quickly and easily at virginmediastore.com. Once that's done, if you have a Virgin TV box you can buy and watch hundreds of films and TV Box Sets via the Virgin Media Store app on your box. Alternatively, if you're not a Virgin TV customer you can buy and watch via the Virgin Media Store website and do everything through that. Simple!
HD: HD TV required to view HD channels. Number of inclusive HD channels depends on package.
Virgin Media Store: Separate terms and conditions apply to the Virgin Media Store service. DVD included for movie purchases only. Purchases must be made on the website or set top box. Virgin TV subscription and our latest Virgin TV V6 box required to buy and watch via set top box – Store is not available on other boxes. Compatible device & browser required. Max 5 registered devices. Max 2 devices can stream content simultaneously. Stream and download in UK only (or while temporarily in the EU).