Skip to main content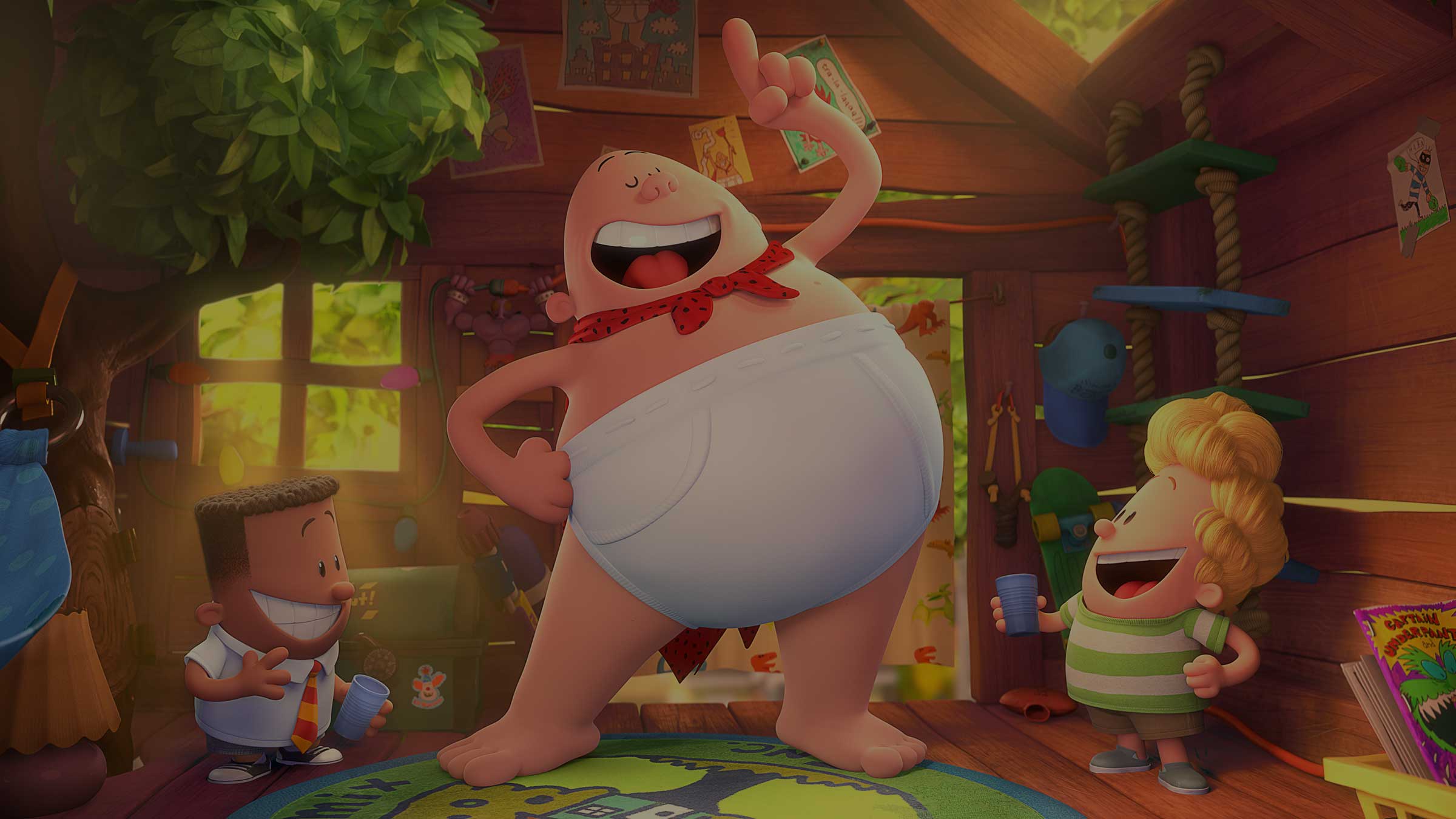 Don't get your knickers in a twist! Check out this awesome animated comedy based on the hit series of children's novels
Captain Underpants: The First Epic Movie, available from Saturday 28 April in Sky Cinema on demand. Cert PG. Also available in HD
Criminals beware! There's a superhero with a difference making a big entrance on Sky Cinema – the one and only Captain Underpants!
George (Central Intelligence's Kevin Hart) and Harold (Silicon Valley's Thomas Middleditch) are best buds and wannabe comic-book writers. But life starts to imitate art when a magic toy allows them to convince their hapless school prinicipal Mr Krupp (The Hangover's Ed Helms) that he's the film's eponymous superhero. His special power? Astounding stupidity.

However, things begin to get serious when a mysterious new science teacher named (brace yourself) Professor Pippy Pee-Pee Diarrheastein Poopypants, Esq. rocks up at the school. What's his game? And is Captain Underpants going to be needed to do some actual crime-busting? All will be revealed when you tune into this ace animated movie from DreamWorks Animation (they're the folks behind Shrek, Madagascar and Kung Fu Panda).
But before you get acquainted with Captain Underpants, can you match these iconic pieces of underwear to the film they're from? Take our quiz to find out. Don't worry, it's only brief(s)…
A load of pants
Watch on the go
If you subscribe to Sky Cinema on Virgin TV, you can watch on the go with the Sky Cinema app on your mobile, laptop or tablet anywhere in the UK with a WiFi or broadband connection. Just download from the Apple app store, Google Play or the Amazon appstore and log into the app to start watching.
Upgrade to Sky Cinema now
Don't have Sky Cinema? You can find out about our Sky Cinema package and upgrade here.
Sky Cinema HD: Sky Cinema Premiere +1 not available in HD.
Sky Cinema app: Only available via the Sky Cinema app (selected iOS and Android devices only) or website to customers who subscribe to these channels. UK only. Maximum 2 devices. Selected content may not be available to view. Separate End User Licence Agreements and terms and conditions apply to the Sky Cinema app and website. Live streaming and On Demand available in UK (or while temporarily in the EU) with broadband, WiFi or 3G/4G only. Minimum 800 kbps recommended per device accessing the service.