Skip to main content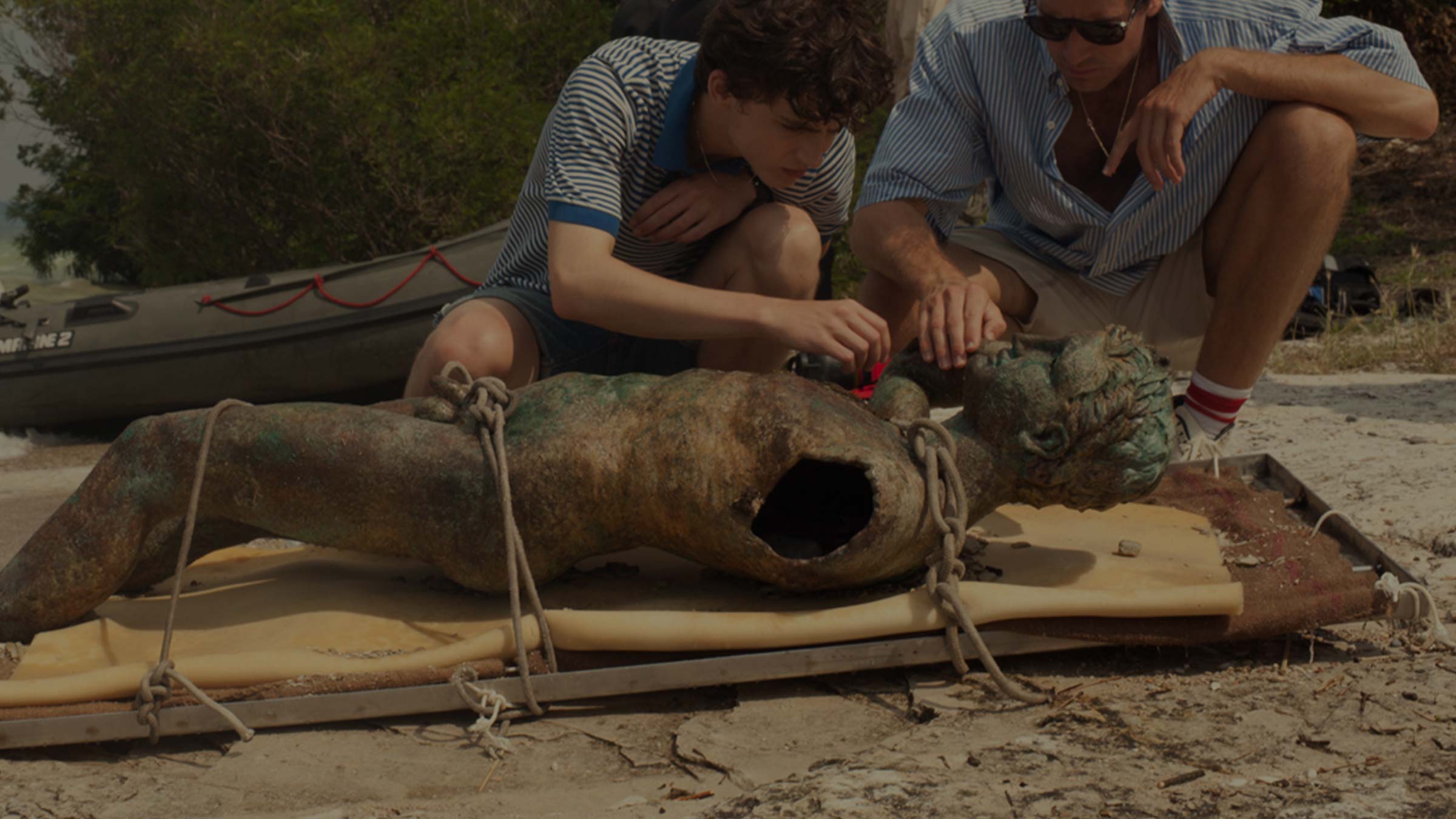 Timothée Chalamet is the coolest new kid on the block, and he's arrived on the Virgin Media Store
Buy Call Me By Your Name on the Virgin Media Store now, or rent on Virgin Movies from Monday 19 March. Cert 15
We say new kid on the block, but he's actually had a very full, sparkling career – and he's only 22. Having played the Vice President's naughty son in Homeland and Matthew McConaughey's nice son in Interstellar, his CV isn't looking too shabby. And did we mention he's TWENTY-TWO?
In the past year Chalamet's career has started to gather momentum at an extraordinary pace. He plays Saoirse Ronan's excessively brooding love interest in the critically lauded, five-time Oscar nominated Lady Bird, and he's set to take home a few gongs of his own for his starring role in Call Me By Your Name.
If you haven't seen Call Me By Your Name yet, then the good news is it's available to buy on the Virgin Media Store from Friday 26 February. It's a bittersweet, balmy 132 minutes of sheer beauty, based on the novel by André Aciman. Starring opposite Armie Hammer (The Social Network), Chalamet plays Elio, a teenager who falls truly, madly, deeply in love. You'll also discover your new favourite musician Sufjan Stevens thanks to the film's stunning soundtrack (Stevens is Oscar-nominated too, of course).
Scroll down to find out how to get Oscar-winning movies on the Virgin Media Store, including The Big Short and La La Land. And, while you're on your way, peruse our six things to know about this budding Hollywood superstar…
1. It took one conversation to get him the role of Elio
Chalamet met Call Me By Your Name's director, Luca Guadagnino (A Bigger Splash), over breakfast. By the time they were done, Guadagnino was sure that he'd found his leading man. The director has described him as an "articulate, bright, smart, artistically ambitious young man".
2. Acting is in his blood
His sister is also an actress and writer; his uncle is director Rodman Flender – whose credits include Ugly Betty, The OC, Gilmore Girls and Scream: The TV Series; and his grandfather is Harold Flender, who wrote for comedy great Sid Caesar in the 1950s. Chalamet followed in the footsteps of his mother, uncle and sister who all studied at prestigious performing arts school LaGuardia – which boasts Jennifer Aniston, Sarah Michelle Gellar, Sarah Paulson and Liza Minnelli among its esteemed alumni.
3. Henry V is next on his to-do list
He's playing reluctant monarch Henry V in The King, directed by David Michôd (Animal Kingdom) and co-written with Joel Edgerton (Loving). Henry V ruled England between 1413 and 1422, a time of great national flux, in which he asserted linguistic independence by replacing French and Latin with English. As Chalamet is fluent in French (his father was born in Lille and his mother is American), he's the perfect fit.
4. He auditioned to be Spider-Man
It's not like he's got every role that he's ever gone for. He auditioned for Spider-Man. Twice. But lost out to Tom Holland. He's managed to bounce back. The Marvel Cinematic Universe will not defeat him.
5. He's not afraid to take a stand
Following allegations of sexual assault against Woody Allen, Chalamet donated his fee for A Rainy Day In New York – Allen's next project, starring Selena Gomez – to three charities. These are TIME'S UP, LGBT charity The Center in New York and anti-sexual violence organisation RAINN. He also wore a TIME'S UP pin to the Golden Globes.
6. Chalamet can rap
Well, kind of. He made a rap video in high school about his statistics teacher, which Ellen DeGeneres managed to surface and, of course, simply had to share it with the world. Yes, this really happened…
Want more Oscars magic?
From £5.99 – until Sunday 11 March – treat yourself to an Academy Award winner like The Big Short, La La Land, American Sniper, Forrest Gump, Fences, Saving Private Ryan, Top Gun, The Godfather, Raiders Of The Lost Ark, The Color Of Money, Mary Poppins, The Help or Dead Poets Society.
Not heard about the Virgin Media Store?
It's the place where you can buy hundreds of ace films and TV Box Sets. Want to know more about how to order these top movies and series? Then read our full story here.
How to use it
First, set up your account quickly and easily at virginmediastore.com. Once that's done, if you have a Virgin TV box you can buy and watch hundreds of films and TV Box Sets via the Virgin Media Store app on your box. Alternatively, if you're not a Virgin TV customer you can buy and watch via the Virgin Media Store website and do everything through that. Simple!
Virgin Media Store: Separate terms and conditions apply to the Virgin Media Store service. DVD included for movie purchases only. Purchases must be made on the website or set top box. Compatible device & browser required. Virgin TV V6 box required to buy and watch via set top box – Store is not available on older boxes. Max 5 registered devices. Max 2 devices can stream content simultaneously. Stream and download in UK only.