Skip to main content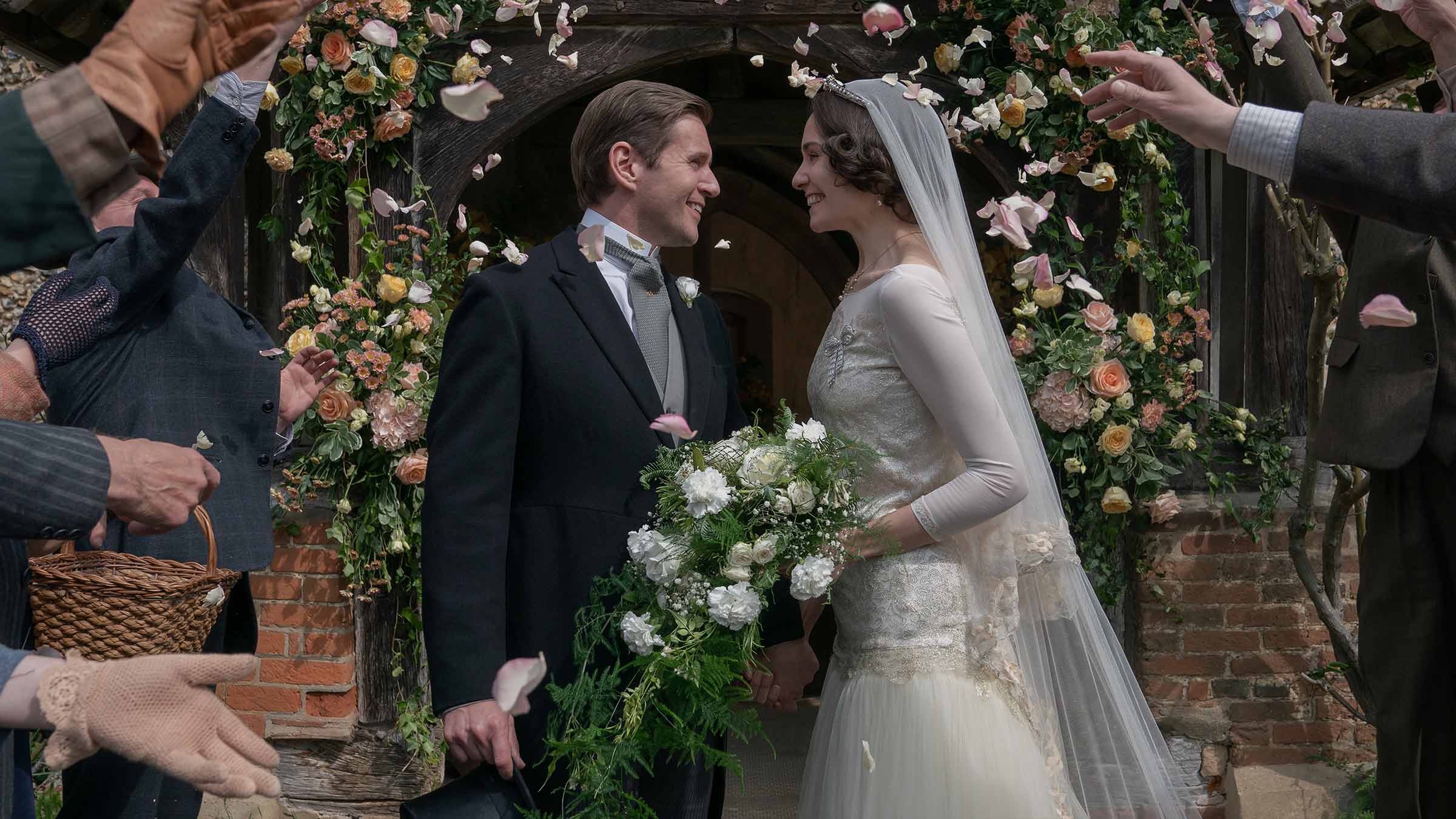 Watch the film from the comfort of your own home as it lands on Virgin Media Store while still in cinemas
By Virgin TV Edit
The highly anticipated sequel to 2019's film has arrived, with creator and writer of the Downton Abbey TV series Julian Fellowes returning to pen the next instalment – Downton Abbey: A New Era.
The movie begins with Tom (Allen Leech) and Lucy (Tuppence Middleton) getting married after their chance meeting in the first film – together with an intrguing mystery.


Violet, Dowager Countess of Grantham (Maggie Smith), inherits a villa in the South of France from an old flame she had a week-long romance with – but who is he, her family wants to know? And why did he leave the villa to her after such a short dalliance?
She leaves it all up to their imagination, until Cora (Elizabeth McGovern), Robert (Hugh Bonneville), Mr Carson (Jim Carter), Edith (Laura Carmichael) and her husband Bertie (Harry Hadden-Paton) travel to France to meet the man's son (Jonathan Zaccaï).
Mary (Michelle Dockery) stays behind to keep an eye on a film crew that is shooting a movie at Downton, ushering in the time period when talkies took over from silent films – similar to the plot of Singin' In The Rain. While Robert and Mr Carson aren't keen on the idea, Mary understands that it could bring in money for the estate.
Hugh Dancy joins the regular cast as director Jack Barber, alongside Dominic West and Laura Haddock, who play movie stars Guy Dexter and Myrna Dalgleish.
If you fancy two hours with familiar friends, or want to be introduced to new ones, rent Downton Abbey: A New Era on Virgin TV to join the Crawleys and their downstairs staff for this adventure that's full of heart and intrigue.
If you have a TiVo® box or Virgin TV V6 box, powered by TiVo®, go to On Demand > Movies > Store. If you have Virgin TV 360 box, go to Box Sets & Movies > Store.


You can also buy the first film, Downton Abbey, as well as series 1-6 of the TV series.

Haven't signed up to the Virgin Media Store?
It's the place where you can buy the latest and greatest movies and TV Box Sets, yours to watch again and again, at home or on the go. Sign up now at virginmediastore.com, and go to On Demand > Movies to choose from hundreds of films and TV Box Sets and start watching instantly.
Enjoy your purchases on your Virgin TV Box (TiVo®/V6/Virgin TV Go). Or you can access online and on your registered iOS and Android devices with the Virgin Media Store app.
You can also rent the latest films
If you have a TiVo® box or Virgin TV V6 box, powered by TiVo®, go to On Demand > Movies. If you have Virgin TV 360 box, go to Box Sets & Movies > Store.
Search for a title, or browse by category such as Out This Week, Best Sellers or Collections. Once you've found the movie you want to rent, select Watch now to start watching instantly. Then, sit back and enjoy! You'll have up to 48 hours to finish watching your film.
Virgin Media Store: Separate terms and conditions apply to the Virgin Media Store service. Purchases must be made on the website or set top box. Virgin TV subscription and our latest Virgin TV V6 box required to buy and watch via set top box – Store is not available on other boxes. Compatible device & browser required. Max 5 registered devices. Max 2 devices can stream content simultaneously. Stream and download in UK only (or while temporarily in the EU).
Virgin Movies On Demand: Virgin Movies On Demand movies are pay by title. Once rented, content available for 48 hours.
© 2022 Focus Features LLC. All Rights Reserved.