Skip to main content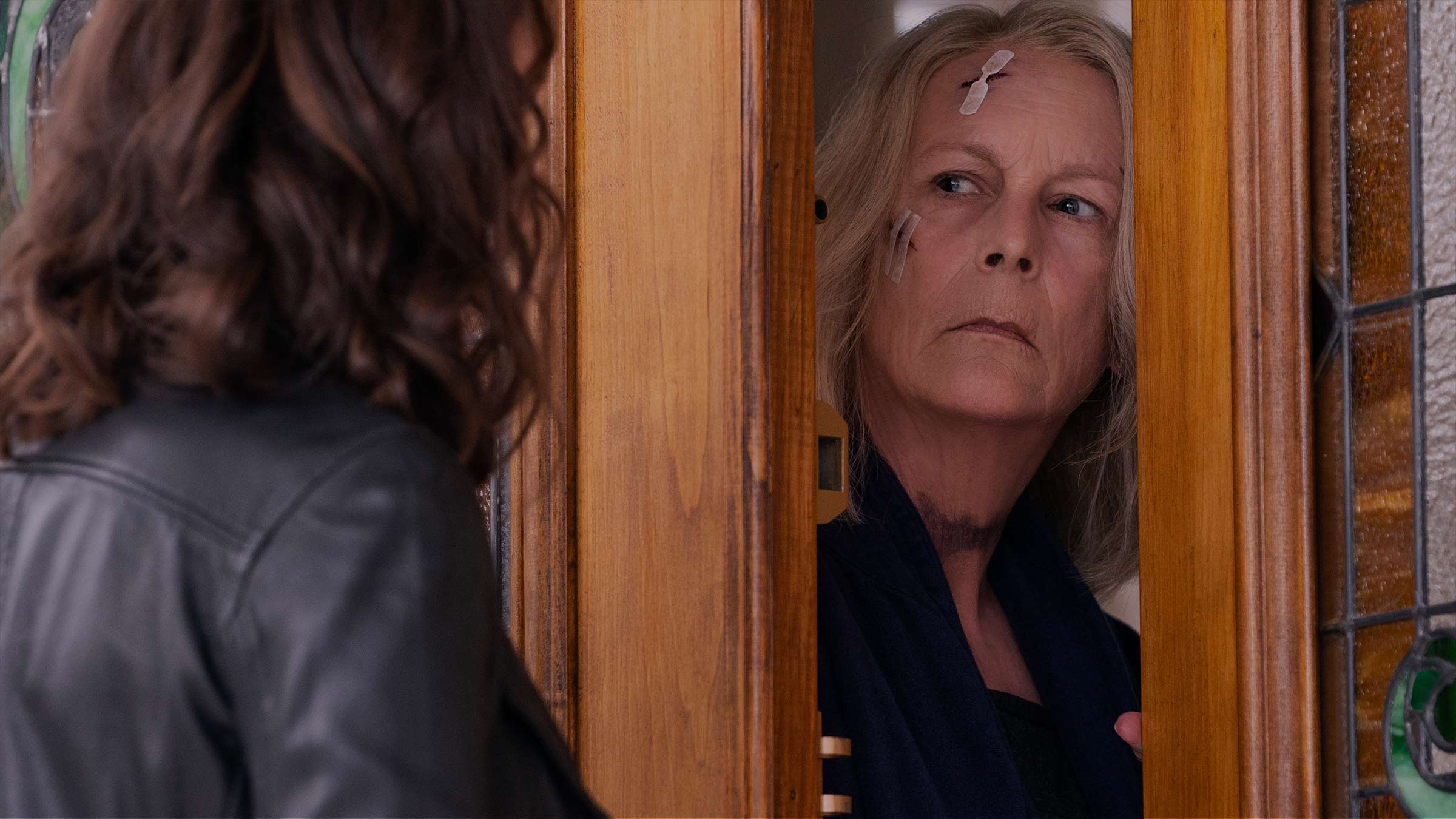 Jamie Lee Curtis is horror heroine Laurie Strode one last time in this new slasher – available as a premium rental in Store
By Virgin TV Edit
Having first terrified audiences in 1978, the Halloween franchise is one of the most iconic pillars of the slasher genre. And this autumn, after more than 40 years, it's finally reaching its epically grisly finale.
New horror film Halloween Ends sees Jamie Lee Curtis reprise her iconic role as Laurie Strode, facing off for the last time against deranged masked killer Michael Myers. It lands as a premium rental in Virgin Media Store while still showing in cinemas – so if you prefer to be frightened in the comfort of your own home, take note.
Halloween Ends is the final film in the trilogy of sequels that started with 2018's Halloween (which was itself a direct continuation of the original 1978 film). It picks up four years after Laurie's last encounter with Myers in 2018, as depicted in Halloween and Halloween Kills. Myers hasn't been seen since his last killing spree, and 60-something Laurie is now writing a memoir and living with her grown-up granddaughter Alyson (Andi Matichak).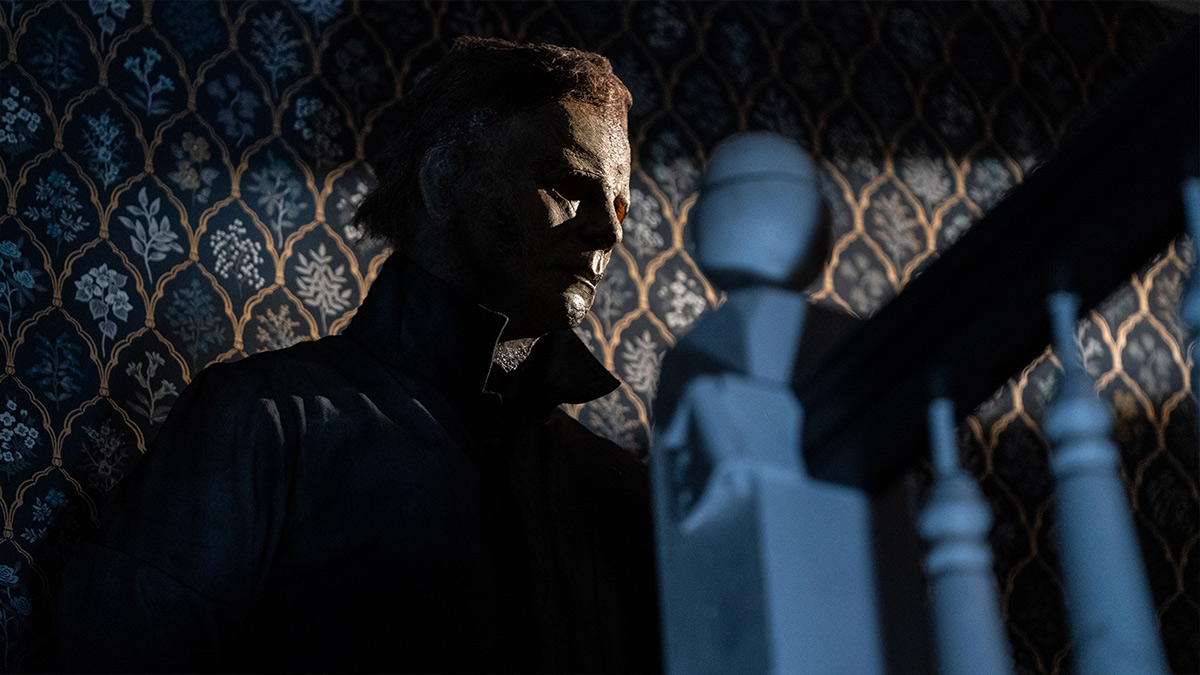 When Alyson begins a relationship with Corey (Rohan Campbell), a young man who has been ostracised by the other residents of Haddonfield, Laurie is initially sympathetic. But then Corey crosses paths with Myers – and their chance encounter unleashes a new wave of terror that forces Laurie to confront her old nemesis one final time.
Directed by David Gordon Green and written by Green, Danny McBride, Paul Brad Logan and Chris Bernier, Halloween Ends also features a voiceover and cameo from Nick Castle, who played Myers in the original 1978 film. If you're a fan of splashy, slashy horror blockbusters, you can't miss it.
Halloween Ends is available in Store now – while the film is in cinemas. Rent for £15.99 and the film will be yours to watch for 48 hours from purchase. And if you want to catch up on other Halloween films before watching Laurie's last stand, you'll find many more Michael Myers movies – including the 1978 original, the 1990s revival series starting with Halloween H20, and the 2007 Rob Zombie remake, as well as the first two instalments of this new trilogy – to buy or rent in Store too.
Head to On Demand > Movies > Premium Rentals to rent it now.
Haven't signed up to the Virgin Media Store?
It's the place where you can buy the latest and greatest movies and TV Box Sets, yours to watch again and again, at home or on the go. Sign up now at virginmediastore.com, and go to On Demand > Movies to choose from hundreds of films and TV Box Sets and start watching instantly.
Enjoy your purchases on your Virgin TV Box (TiVo®/V6/Virgin TV 360). Or you can access online and on your registered iOS and Android devices with the Virgin Media Store app.
You can also rent the latest films
If you have a TiVo® box or Virgin TV V6 box, powered by TiVo®, go to On Demand > Movies. If you have Virgin TV 360 box, go to Box Sets & Movies > STORE.
Search for a title, or browse by category such as Out This Week, Best Sellers or Collections. Once you've found the movie you want to rent, select Watch now to start watching instantly. Then, sit back and enjoy! You'll have up to 48 hours to finish watching your film.
Virgin Media Store: Separate terms and conditions apply to the Virgin Media Store service. Purchases must be made on the website or set top box. Virgin TV subscription and our latest Virgin TV V6 box required to buy and watch via set top box – Store is not available on other boxes. Compatible device & browser required. Max 5 registered devices. Max 2 devices can stream content simultaneously. Stream and download in UK only (or while temporarily in the EU).
Virgin TV 360 Box: Minimum of M50 Fibre Broadband required for operation. Boxes require a HDMI cable to connect to your TV.
Image credits: Halloween Ends © 2022 Night Blade 3 Holdings, LLC. All Rights Reserved.