Skip to main content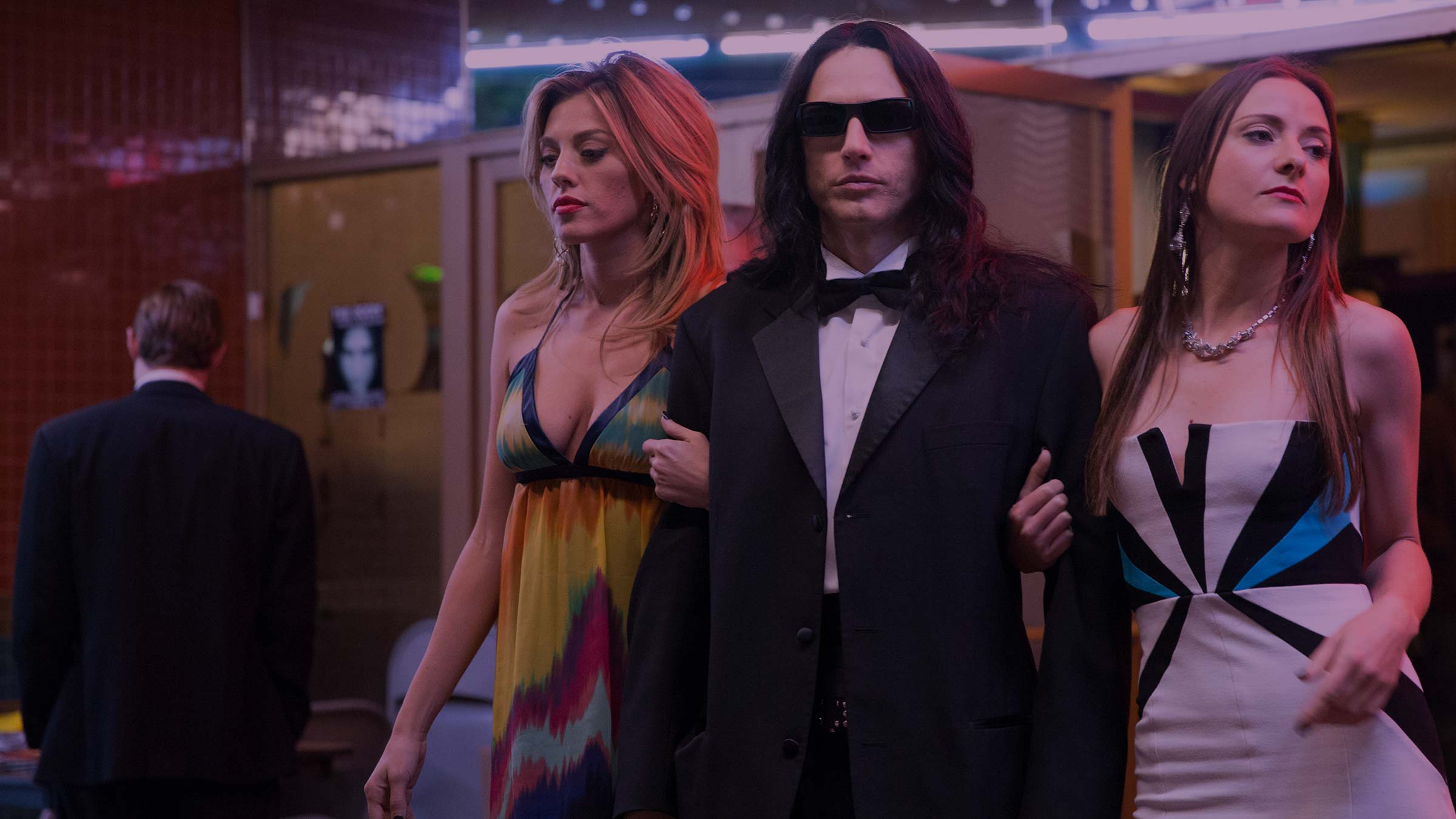 Maverick. Enigma. Cult film hero. Get acquainted with Tommy Wiseau in the critically acclaimed The Disaster Artist
Buy The Disaster Artist now on the Virgin Media Store or rent on Virgin Movies from Monday 9 April. Cert 15
The Disaster Artist tells the incredible true story of how Wiseau (played by James Franco, Rise Of The Planet Of The Apes) made The Room, a cinematic atrocity so mind-bogglingly awful it was universally savaged by critics on its release in 2003.
On the surface, The Room is a drama about a love triangle, but the plot is really just a small part of the whole baffling package.
Still, every cloud has a silver lining. Wiseau's brainchild (he wrote, directed, produced and starred in The Room) received so much negative publicity it ended up attracting a cult following, who celebrate it at late-night screenings around the world, and turned its creator into an underground star. A kind of bizarro Orson Welles, if you will, in that The Room has been described as "the Citizen Kane of bad movies". But now with The Disaster Artist, Wiseau is very much in the mainstream.
Want to know more about the weird and wonderful world of Wiseau? Then click/hover on the objects below to learn all about the man, the myth, the legend…
Buy The Disaster Artist now on the Virgin Media Store or rent on Virgin Movies from Monday 9 April. Cert 15
Not heard about the Virgin Media Store?
It's the place where you can buy hundreds of ace films and TV Box Sets. Want to know more about how to order these top movies and series? Then read our full story here.
How to use it
First, set up your account quickly and easily at virginmediastore.com. Once that's done, if you have a Virgin TV box you can buy and watch hundreds of films and TV Box Sets via the Virgin Media Store app on your box. Alternatively, if you're not a Virgin TV customer you can buy and watch via the Virgin Media Store website and do everything through that. Simple!
Movies On Demand: Virgin Movies On Demand movies are pay by title. Once purchased, all chargeable On Demand content must be viewed within 48 hours.
Virgin Media Store: Separate terms and conditions apply to the Virgin Media Store service. DVD included for movie purchases only. Purchases must be made on the website or set top box. Compatible device & browser required. Max 5 registered devices. Max 2 devices can stream content simultaneously. Stream and download in UK only.
Image credit: The Disaster Artist © 2018 Warner Bros. Entertainment Inc. All rights reserved.