Skip to main content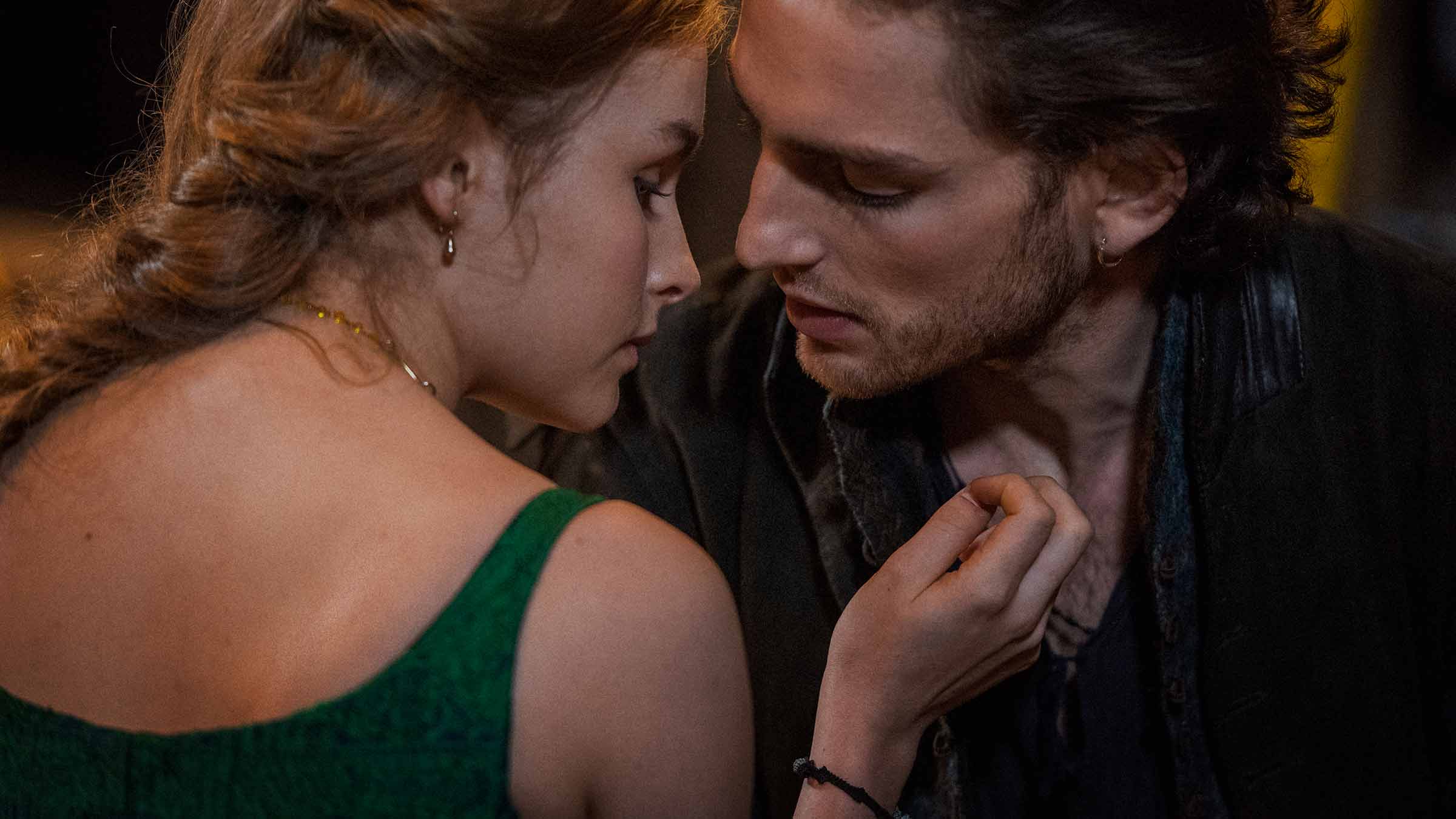 Hot new drama Will is here to rip the story of the Bard from dusty old textbooks and bring it to blazing, thrilling, surprisingly sexy life…
Find the first four episodes of Will from Thursday 28 December in On Demand > Box Sets, with new episodes arriving weekly
Virgin TV Exclusives are such stuff as dreams are made of: they've got sizzling storylines, star-studded casts and they're only available to watch in the UK on Full House on Virgin TV. Lucky, lucky you! Ready to meet your next one? Then allow us to introduce you to Will, arriving in On Demand on Thursday 28 December.
The drama sees a young William Shakespeare (Diana & I's Laurie Davidson) arrive in Elizabethan London in 1589, where a chance encounter at the theatre leads him to the greatest creative collaboration the world has ever seen. This is much more than just the story of a guy with a quill trying to figure out another rhyme for "love" – it's a show about ambition, romance and danger in turbulent political times.

Will joins our already stellar line-up of Virgin TV Exclusives, including Good Behavior, Kingdom and the critically acclaimed Imposters. Full House customers can enjoy them all through their TiVo® or Virgin TV V6 box, powered by TiVo®. You may think you don't have time, but where there's Will there's a way… Look in Box Sets, where Will is available to watch whenever you want.
If you feel yourself slipping into a post-Christmas stupor, this is just the thing to get the heart pumping and the blood flowing again. Read on for five more reasons why you need to free Will...
1. The show boasts one of the best rock soundtracks of the year
You might not expect it, given the 1580s period setting, but Will opens with The Clash and the tunes get more bangin' from there. Listen out for The Jam, Iggy Pop, the Beastie Boys, David Bowie and Radiohead in the first few episodes. And it's not just about getting some big names onto the soundtrack: the music highlights just how hip and inventive the theatre was in the late Tudor era, and how cutting-edge the show's artist heroes really were.
2. It has a seriously impressive pedigree
Will's showrunner is Craig Pearce, the writer who worked with director Baz Luhrmann on Romeo + Juliet, Moulin Rouge! and The Great Gatsby. In other words, Pearce knows hows to make history and literature exciting. He's also recruited a star-studded British cast that includes Trainspotting's Ewen Bremner as a sinister government agent, Star Trek: The Next Generation's Colm Meaney as theatre impresario James Burbage and Camelot's Jamie Campbell Bower as the fascinating, seductive playwright Christopher Marlowe.
3. Laurie Davidson could be our next big thing
You heard it here first: Will's star, Laurie Davidson, could be the next British actor to make it to the A-list. He was fresh out of LAMDA when he was cast in Will, which is not just his first lead but really his first TV role (you may have spotted him in September in BBC drama Diana & I, which was filmed afterwards). Perhaps he fed his own nerves into the character, since they're both new guys trying to make a name among established stars, but however he did it Davidson's enormously convincing as a young man chasing his dream of changing the world with words. We reckon you can expect to see him in more big roles soon.
4. There's political intrigue as well as theatrical plotting
As well as the question of how Will will get ahead as a playwright (spoiler: he's gonna do OK in the end) this show brings the wider conflicts of the time into the picture. Outside the theatre walls, religious upheaval promises to spill over into riot and rebellion, and oppressive forces loom over the carefree, bohemian stage scene. Pearce has made his version of Shakespeare a Catholic, putting him in a feared and fearful minority in Elizabethan London, and setting up a thread of intrigue that puts everyone around him in peril.
5. You've never seen Tudor London brought to life like this
There are many historical dramas on TV that are – how can we put this – stuffy and about as exciting as watching paint dry. You know the sort of thing: corsets, stiff collars, a tendency for couples to stand three feet apart when declaring love. This show is completely different. It's brightly coloured, sometimes crude, always clever – just like Shakespeare himself. And its leading lady Alice Burbage, played by Olivia DeJonge (The Visit), is a modern heroine worth rooting for, able to meet Will as an equal in intelligence and passion. If you're not hooked on its binge-worthy merits within an episode or two, we'll eat our doublets.
Find the first four episodes of Will from Thursday 28 December in On Demand > Box Sets, with new episodes arriving weekly
TiVo: Channels, content and features available depend on your chosen package.
HD: HD TV required to view HD channels. Number of inclusive HD channels depends on package.
On Demand included with TV M+ and above. Content available to view depends on TV package. Time limits apply for viewing chargeable On Demand content – see virgimedia.com. Once purchased, all chargeable On Demand content must be viewed within 48 hours. Premium channels and upgrades must be kept for at least 30 days.