Skip to main content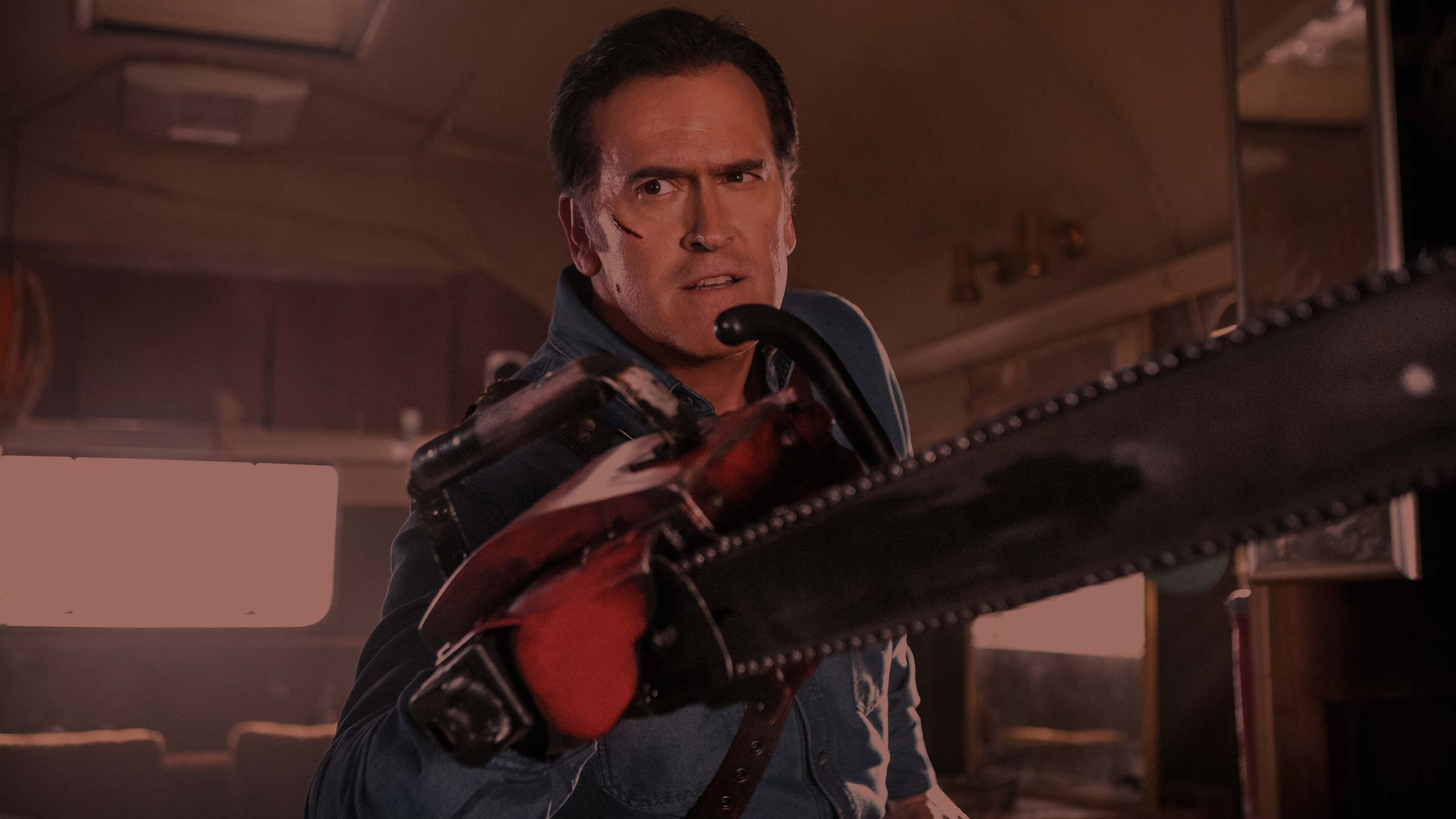 All these amazing Box Sets are available exclusively to Virgin TV customers with Full House TV. Whatever kind of show you love, we've got it covered
Find them in On Demand > Box Sets
As The Walking Dead season 9 takes a break after its breathless first half, you may be relieved to know there's something to fill that zombie-shaped telly hole. A blood-splattered Bruce Campbell raises hell in Ash Vs Evil Dead, and there's the feuding and fallouts of Kingdom… but that's not all!
You can also get involved in the life of the young Shakespeare in scandalous drama Will, see Downton's Michelle Dockery as an ex-con tangled up in a dangerous love affair in Good Behavior and lose yourself in the stylish Belgian noir series Chaussée d'Amour.
What's more, there's something a little bit special about the fact these are available only to Full House customers! You can enjoy them all through your TiVo® or Virgin TV V6 box. Here are just some of the great Virgin TV Exclusives waiting in On Demand right now.
Want a bloodthirsty showdown?
Watch Ash Vs Evil Dead seasons 1-3. Find it in On Demand > Box Sets
Long before The Walking Dead, the Evil Dead film series made zombies hot property. Evil Dead fans will tell you they're not actually called zombies – they prefer to be known as Deadites – but you get the idea.
After battling flesh-eating bad guys in three Evil Dead movies, Ash (cult hero Bruce Campbell) returns to his former Deadite-hunting glory in this TV spin-off. He's had 30 years of keeping a low profile and living in a trailer with his pet lizard. The chainsaw hand (yes, he has a chainsaw hand) is back too, and in full working order. Lucy Lawless (Xena: Warrior Princess herself) also stars.
Want a stimulating drama?
Watch Good Behavior seasons 1-2. Find it in On Demand > Box Sets
If you haven't yet dipped your toe into this stylish series, we dare you to give the first episode a try. Seriously, if you're not as addicted as we are by the time those credits roll, we'll send ourselves straight to the naughty corner! Michelle Dockery – worlds away from Downton Abbey's Lady Mary – stars as Letty, our sexy, sassy and seriously messed-up heroine, who is released from prison only to find herself tangled up with a hitman.
Want character-driven noir?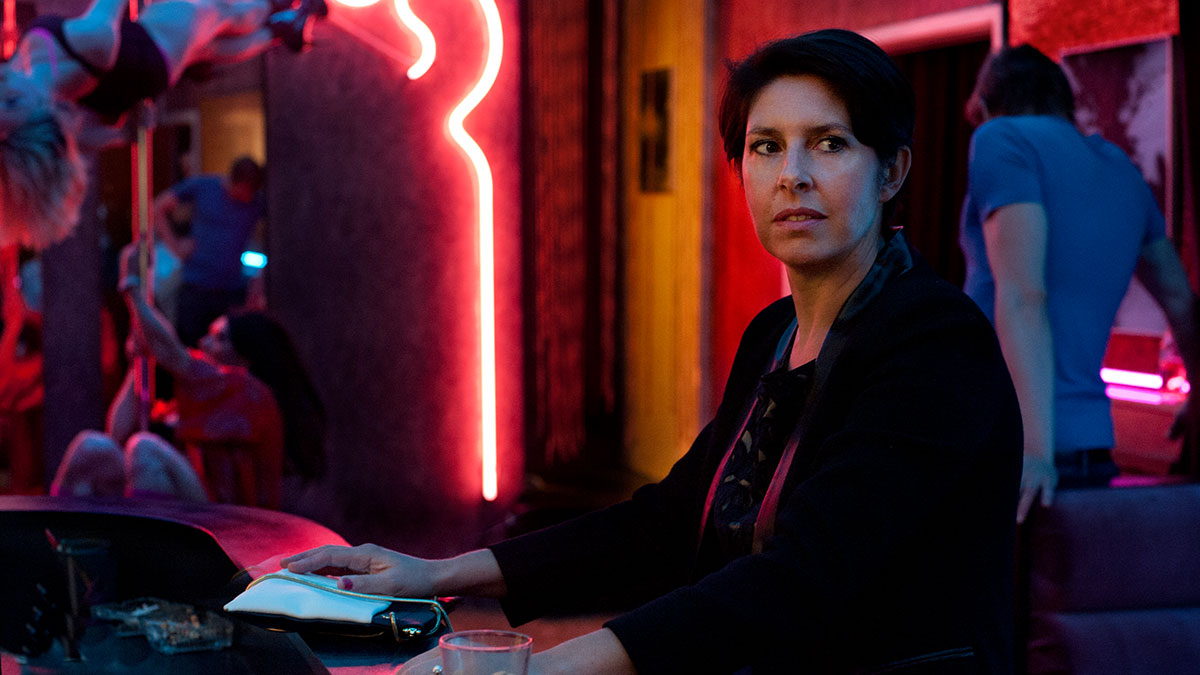 Watch Chaussée D'Amour season 1. Find it in On Demand > Box Sets
Broaden your horizons by taking a walk down Chaussée D'Amour, an infamous brothel-lined street that provides the backdeop for a gritty and stylish tale of murder. This Flemish noir (don't worry, there are English subtitles) follows the story of Sylvia Carlier (Tiny Bertels), a woman forced to move into a brothel after he marriage breaks down – only to find more than she bargained for. Fans of The Killing won't want to miss this edgy and addictive European drama.
Want a slick comedy?
Watch Imposters seasons 1-2. Find it in On Demand > Box Sets
Meet Maddie (Sons Of Anarchy's Inbar Lavi). She's a con artist who adopts different personas to make men and women fall in love with her. She hitches and ditches them, taking their cash as well as their hearts. And when you start watching this dark comedy, also starring British actor Rob Heaps (And Then There Were None), you'll fall absolutely hook, line and sinker too.
Want a gritty family drama?
Watch Kingdom seasons 1-3. Find it in On Demand > Box Sets
Fans of mixed martial arts (MMA) will love this drama about a family of fighters trying to save their struggling gym. Non-fans of MMA will love it too, because it's packed with all the ingredients for completely compulsive viewing: dysfunctional love triangles, confused sexuality, addiction – it's all here. The cast includes Frank Grillo (Captain America: Civil War), Kiele Sanchez (The Purge: Anarchy), Jonathan Tucker (In The Valley Of Elah) and Nick Jonas (Scream Queens).
Want a riot of colour?
Watch Will season 1. Find it in On Demand > Box Sets
From the writer of Moulin Rouge! and The Great Gatsby comes this dazzling drama about a young William Shakespeare (played by Laurie Davidson from Diana And I). If your mind is automatically drawn to Blackadder or David Mitchell in Upstart Crow, forget what you know. This is a story of an ambitious young man determined to change the world with his words. It's bright, it's sexy and it's bursting with fun and drama.
Want some late 50s glamour?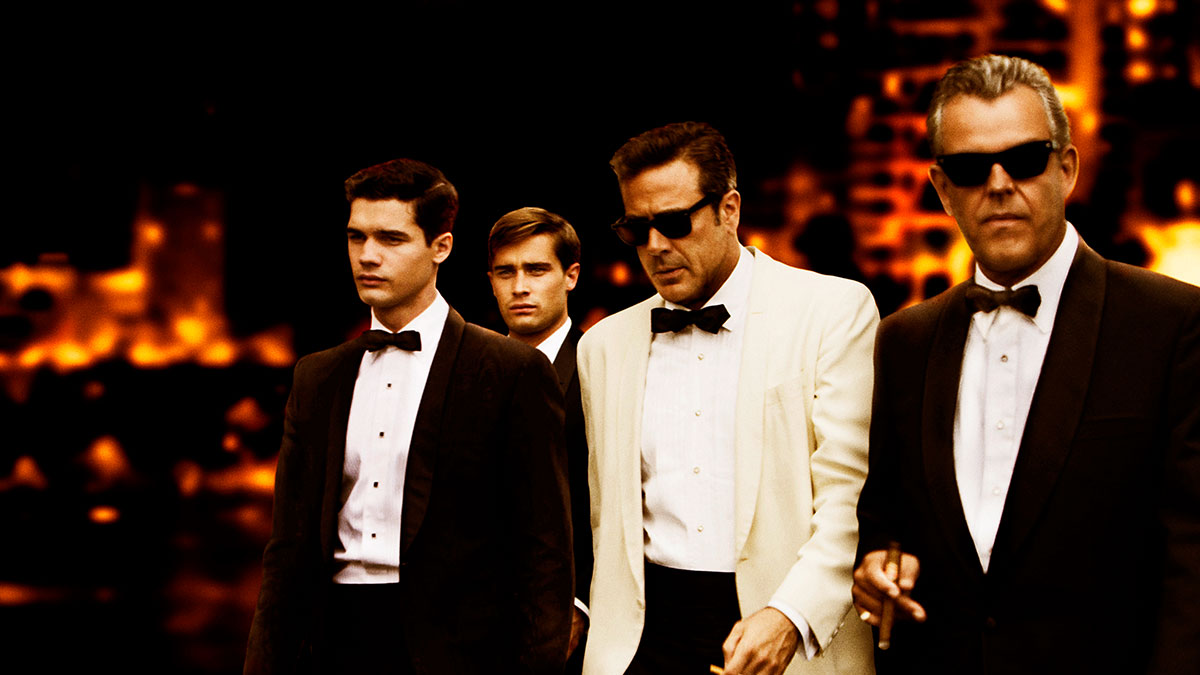 Watch Magic City seasons 1-2. Find it in On Demand > Box Sets
Jeffrey Dean Morgan (The Walking Dead) is the Tony Soprano-esque big shot Miami hotel owner Ike Evans. He may look as if he's living the high life, but scratch the surface and you'll find that he has too much on his plate. With fallout from the Cuban revolution, unions threatening his business and run-ins with a guy called The Butcher (spoiler alert: The Butcher isn't a nice man), the heat is well and truly on. Danny Huston (American Horror Story) earned himself a Golden Globe nomination for his performance as said Butcher.
Want a hilarious anti-romcom?
Watch Billy & Billie season 1. Find it in On Demand > Box Sets
Ever fallen in love with someone you shouldn't've fallen in love with? Billy and Billie are step-siblings who must negotiate the pitfalls of starting a new relationship, the taboo of being slightly related and having annoyingly similar names. Adam Brody (The O.C.) and Lisa Joyce (Insecure) star in this comedy from creator Neil LaBute (In The Company Of Men). It'll make you laugh, it'll make you cry and it'll make you feel better about your own love life.

Discover even more Virgin TV Exclusives in On Demand > Box Sets
TV channels: Channels, content and features available depend on your chosen package. Channel line-ups and content are subject to change at any time and to regional variations.
On Demand: Content available to view depends on TV package. Time limits apply for viewing chargeable On Demand content – see virginmedia.com. Once purchased, all chargeable On Demand content must be viewed within 48 hours. Premium channels and upgrades must be kept for at least 30 days.
Box Sets/Exclusives: Available to Full House (XL) customers on TiVo®/Virgin TV V6 box only. Content is variable and shows/series will be added and withdrawn monthly.