Skip to main content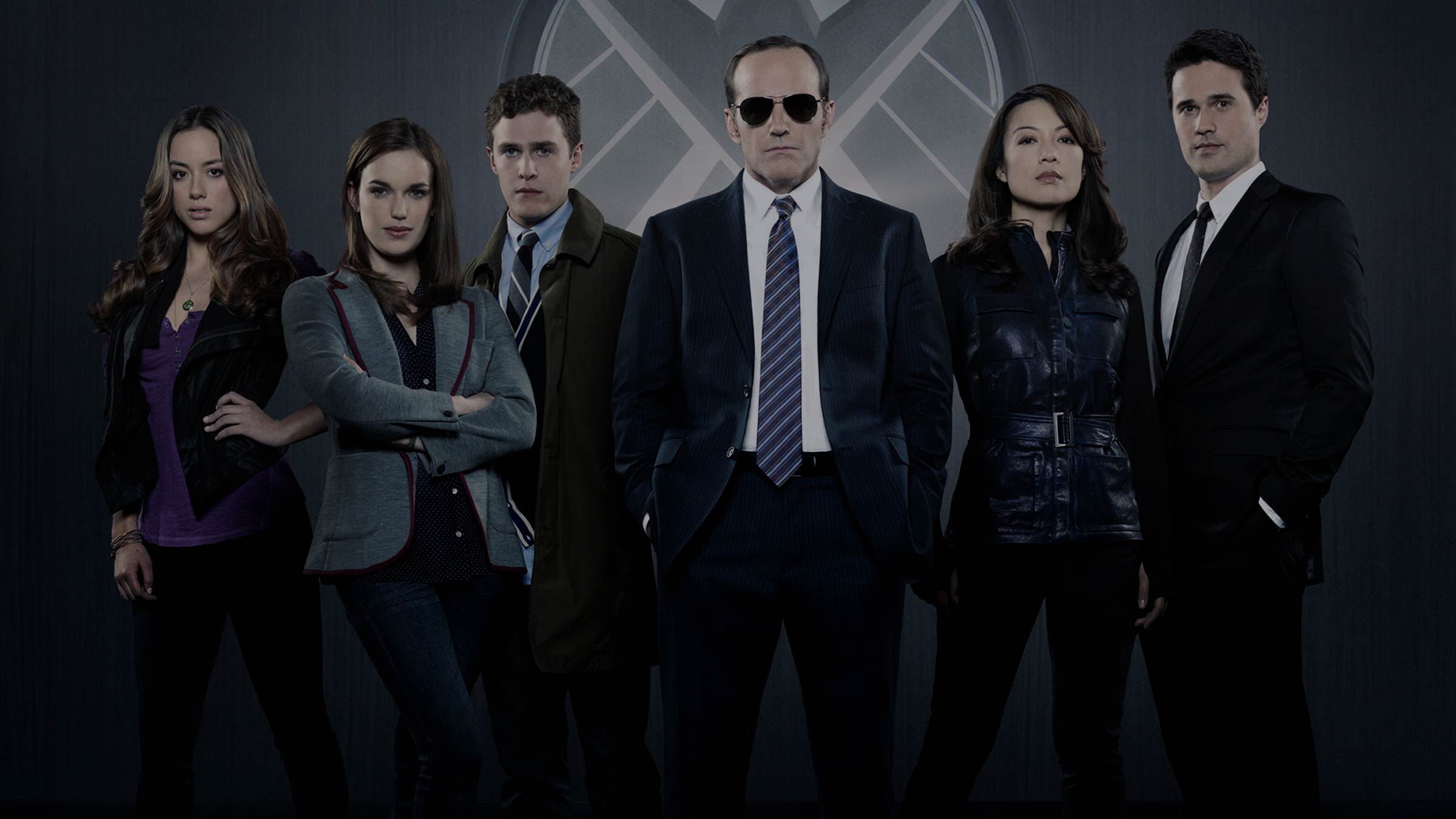 Agent Coulson and his crew are all assembled and ready for action, so what are you waiting for?
Marvel's Agents Of S.H.I.E.L.D., find it in On Demand > Box Sets
We first encountered Clark Gregg's Agent Coulson back in 2008's Iron Man, but after he was all but finished off in The Avengers, it looked like we might have seen the last of this fan favourite. Thankfully, he was bought back by the film's director Joss Whedon to helm his own spin-off show.
When it started, Marvel's Agents Of S.H.I.E.L.D. followed Coulson and his crew as they picked up the pieces following the events of The Avengers. But it's come a long way since these earnest beginnings…
All five seasons are now available to watch On Demand, so if you haven't seen it yet (and even if you have), get ready to fill that Marvel-shaped hole in your life. But if you need more convincing, read on for five reasons why you should sign up to S.H.I.E.L.D. right now.
1. The cast and characters are awesome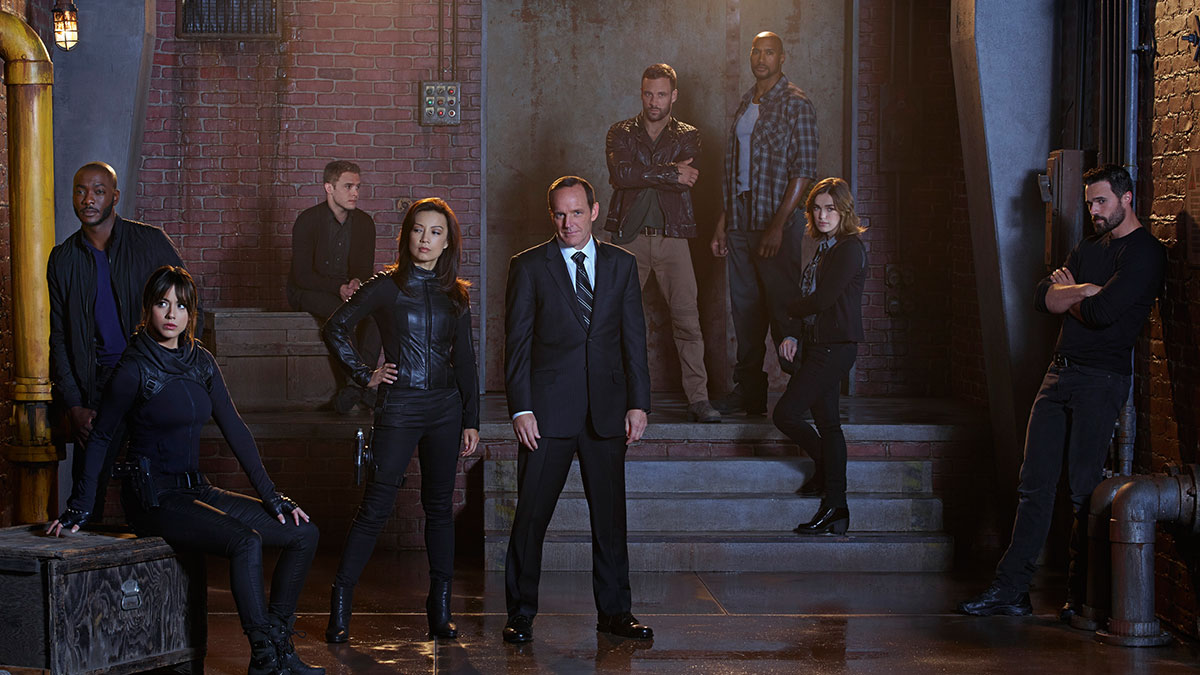 In addition to Agent Coulson, Marvel's Agents Of S.H.I.E.L.D. is packed with fantastic performances from a truly diverse cast. From the superpowered heroes and villains to the power-less agency members, each actor wields the script like a special ability, filling out and developing their characters beyond the one-dimensional archtype that's common to the genre.
They're aided by a script that's a lesson in modernity: the main characters interact with each other in a realistic fashion; women support each other and kick ass in equal measure; men readily show their emotions; and the relationships between them extend beyond the romantic into strong alliances, unbreakable friendships and hard-won truces.
2. It has more in common with The X-Files than the X-Men
Marvel's Agents Of S.H.I.E.L.D. starts out as an espionage-tinged procedural drama, but as the agency's work focuses on the world of superpowered people, things start to drift into more fantastical territory. Over the seasons, the show really starts to embrace its sci-fi and fantasy leanings, introducing everything from bio-mechanical limbs and alien artefacts to strange new planets and Asgardian warriors!
All this is handled with such finesse that the constantly evolving plot never loses pace, the subplots actually make sense and the showrunners make chucking in a couple of big, game-changing moments seem like child's play.
3. It features some classic comic-book characters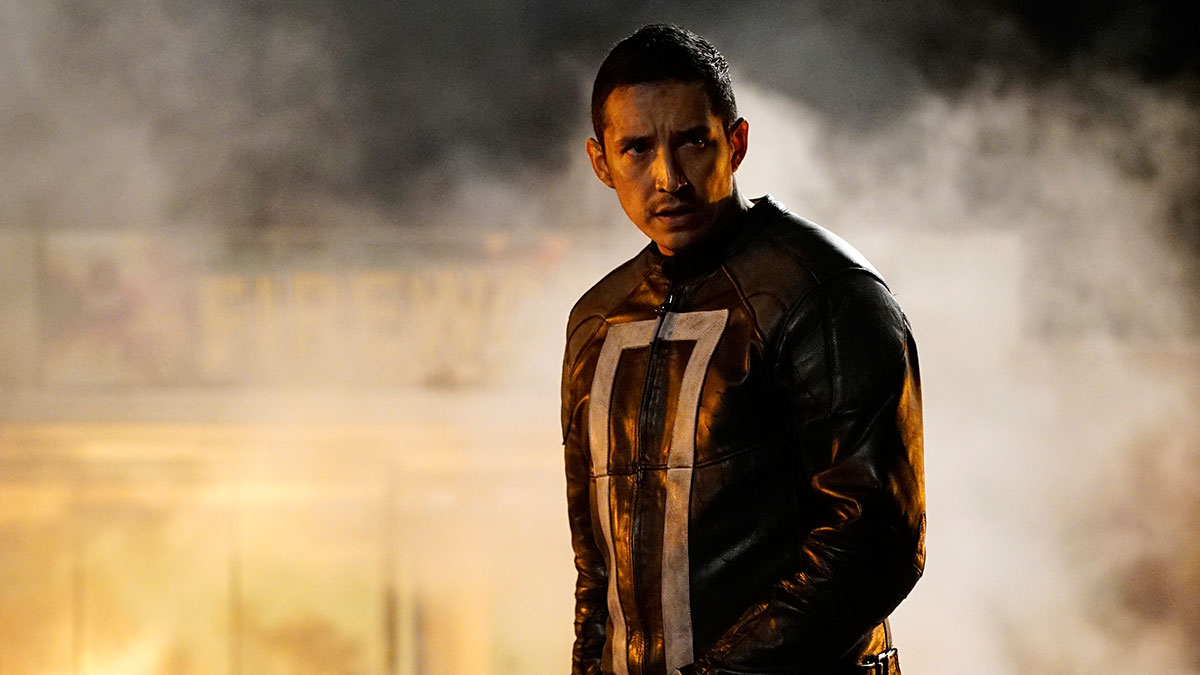 Over the course of five seasons, the show has hosted a wealth of fan favourites such as the criminal cyborg Deathlok, the Absorbing Man and the Inhuman supervillain Lash.
Special mention has to go to everyone's favourite skeletal biker Ghost Rider, who was brought in to the S.H.I.E.L.D. fold after Nicolas Cage's Ghost Rider received a lukewarm reception at the box office. Despite initial concerns among comic-book fans, Gabriel Luna's Ghost Rider breathes fire into the role of Robbie Reyes (the fifth incarnation of the character) and his demonic alter-ego.
4. It bridges the gaps between the big and small screen
The show really hits its stride when it catches up with the timelines and consequences of the events in Captain America: The Winter Soldier – the repercussions of which echo through the following seasons. The small-screen exploits of S.H.I.E.L.D. also reveal how the agency helped to end the Age of Ultron and even tease the coming of Avengers: Infinity War's resident baddie, Thanos…
Many more Easter eggs and references to the MCU are peppered throughout the show. There's are also appearances from TV and film affiliates of S.H.I.E.L.D., including Hayley Atwell's Agent Carter and Cobie Smulders' Agent Maria Hill. You might even get a special cameo from a distinctly furious former S.H.I.E.L.D. director too.
5. Did we mention Clark Gregg?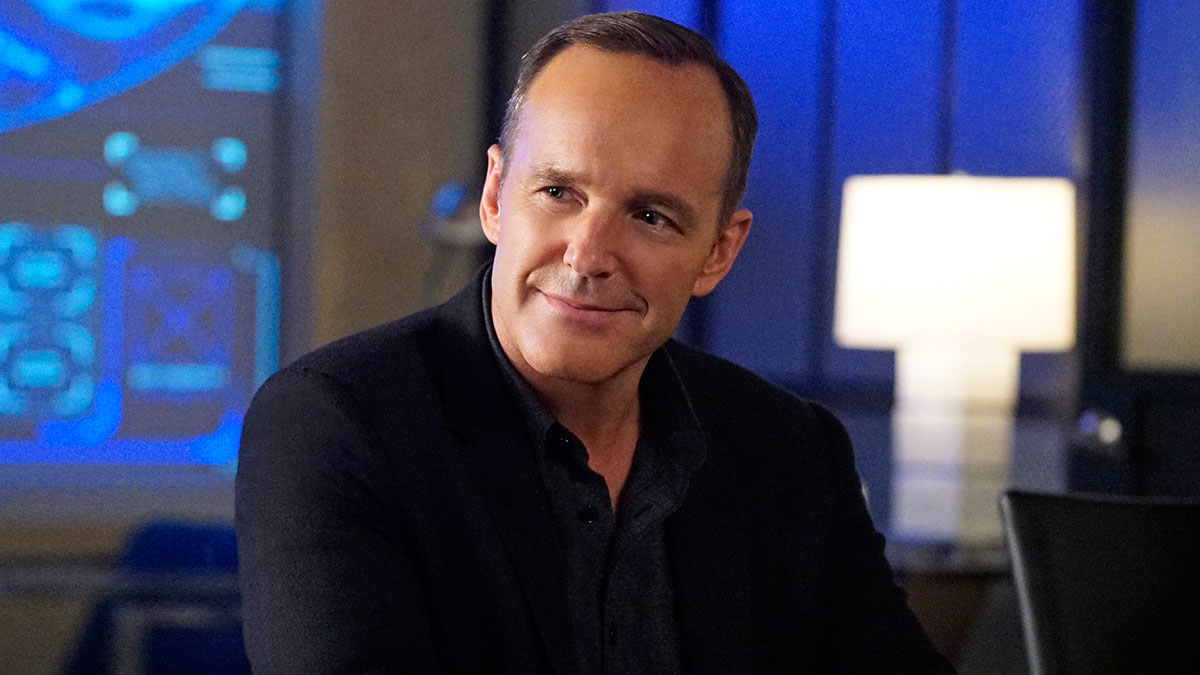 Clark Gregg's Agent Coulson is the hugely likeable heart of the show; his nonchalant, "just a normal guy hanging out with a bunch of superheroes" schtick earning him cult status among fans. A high-ranking member of S.H.I.E.L.D., his unwavering loyalty, willingness to throw himself into the action and gratuitous use of dad jokes are a joy to behold.
Marvel's Agents Of S.H.I.E.L.D., find it in On Demand > Box Sets
TV channels: Channels, content and features available depend on your chosen package. Channel line-ups and content are subject to change at any time and to regional variations.
On Demand: Content available to view depends on TV package. Time limits apply for viewing chargeable On Demand content – see virginmedia.com. Once purchased, all chargeable On Demand content must be viewed within 48 hours. Premium channels and upgrades must be kept for at least 30 days.