Skip to main content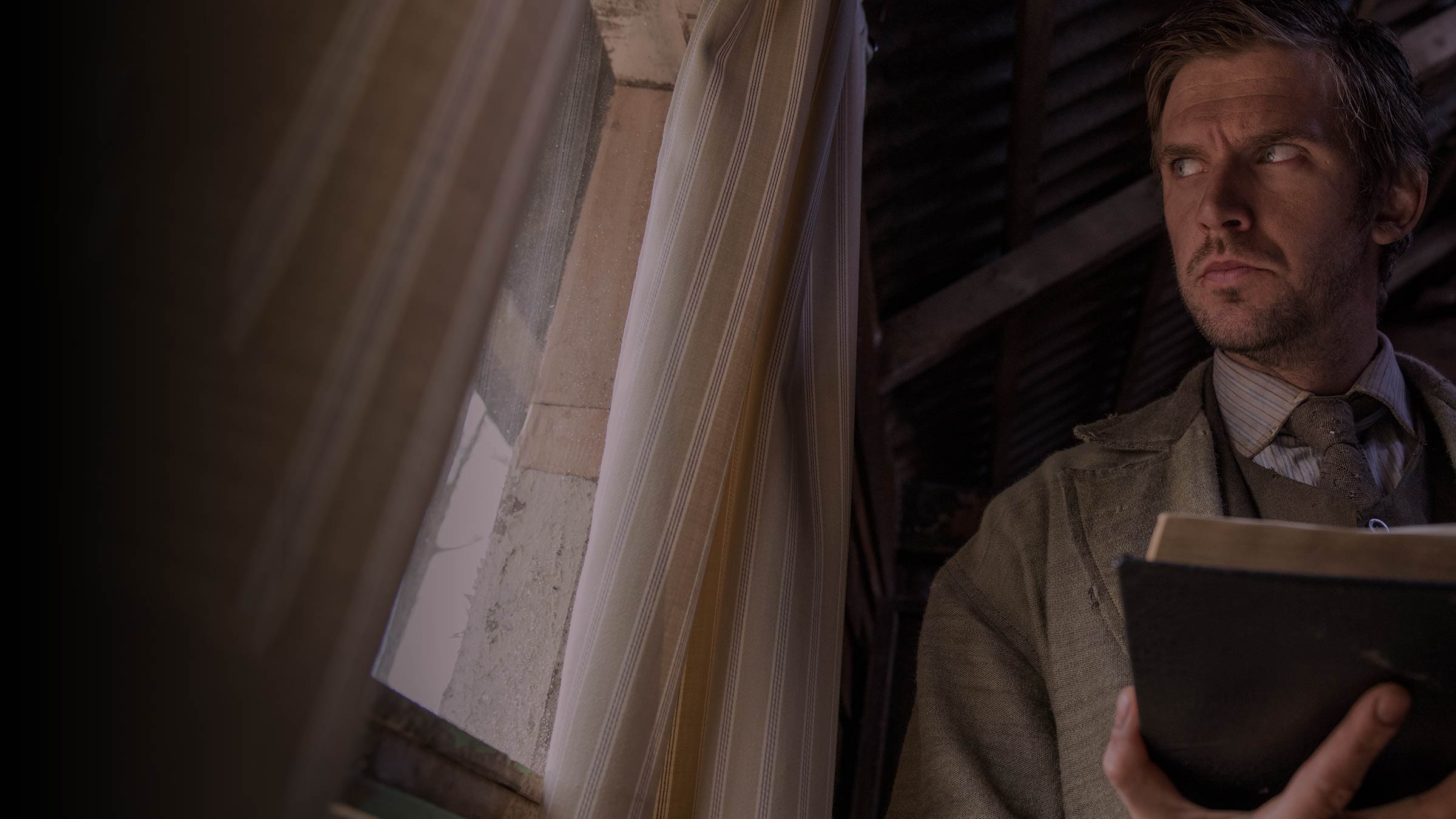 There are loads of frighteningly fantastic new and returning shows on Netflix this month
Find all these shows and movies on Netflix in October
It's the scariest time of the year and it's about to get even more terrifying, thanks to the spooky new shows and frightening favourites rising from the dead to walk again this October on Netflix. There are murderers, ghosts, cults, dark-tinged superheroes, true-life crime and – most terrifying of all – teenagers, all haunting your TV.
Read on to learn more about the spooky shows that will have your heart pounding and palms sweating this Halloween… if you dare!
Elite

Find season 1 on Netflix
There are few things more scary than starting a new school. But for the three scholarship students who win places in this posh private school, the usual rites of passage are complicated by the hostility from some of their wealthy classmates. Hostility that leads, eventually, to murder. Finding out who did it, and why, is the focus of this enjoyably tense Spanish drama.

22 July

Find it on Netflix. Rated 15
All-too-realistic terror is the subject of 22 July, the story of the devastating mass shooting in Norway in 2011. This sobering film, written and directed by Paul Greengrass (The Bourne Supremacy, United 93), chronicles both the attack by fascist Anders Behring Breivik and its aftermath, including Breivik's trial. Made with the blessing of the victims' families and told in English with a Norwegian cast and crew, this won't be an easy watch, but it will be a powerful one.
The Haunting Of Hill House

Find season 1 on Netflix
Shirley Jackson's book The Haunting Of Hill House is one of the greatest ghost stories ever written. This modern reimagining follows a family who grew up in the house and find themselves, er, haunted by it. The cast is impressive (Carla Gugino, Michiel Huisman, Henry Thomas, Timothy Hutton) and it's written and directed by Mike Flanagan, who has a remarkable track record in horror cinema (Oculus, Before I Wake, Gerald's Game). You might need to watch it with the light on…

Apostle

Find it on Netflix. Rated 18
"Oh look, it's that nice man from Downton Abbey!" might be your first reaction to Apostle. And yes, Dan Stevens is the star. But be warned: this is the furthest thing from cosy Sunday-night viewing imaginable – it's actually one of the scariest British films in a long time. Director Gareth Evans made extraordinary action movie The Raid, and this matches its jittery, nightmare-inducing brilliance.
Making A Murderer
Find seasons 1 & 2 on Netflix
The first season of this documentary provided a shocking and addictive look at how the criminal justice system in the US works – or doesn't. Steven Avery is a Wisconsin man released after serving for 18 years for a crime that DNA evidence proved he did not commit – only to be convicted of another crime and sentenced to life without parole. So did he do it? And did the legal system let him down? This second season follows the developments in the case to try to answer these questions.
Daredevil

Find seasons 1- 3 on Netflix
It's a bit of a cliché to say that a series' latest instalment is "darker" than what's gone before, but it is definitely the case with this new season of Marvel's Daredevil. Blind lawyer Matt Murdock (played by Charlie Cox) is back to basics and bare-knuckle fighting to protect his city. But he faces the loss of everything, even his sanity, as Vincent D'Onofrio's towering, terrifying Kingpin returns.
Chilling Adventures Of Sabrina

Find season 1 on Netflix
Maybe you remember the cheery 1990s TV show Sabrina The Teenage Witch? Well, meet its twisted sister. In the same way that Riverdale took the wholesome Archie comics in a sexy, deadly new direction, this adaptation of Sabrina (who also first appeared in Archie) really leans in to the whole "witch" thing. Mad Men's Kiernan Shipka stars, with Lucy Davis and Miranda Otto as her aunts. Get your pointy hats ready!
How to watch Netflix with Virgin TV
If you have a TiVo® box or Virgin TV V6 box, powered by TiVo®:
1. Press Home on your remote
2. Select Apps & Games
3. Select All Apps
4. Select Netflix
If you're already a Netflix subscriber, you can also access the app through Search & Discover or by pressing Red on channel 204. Just sign in with your existing login and start watching. And you'll only have to log in the first time you use it. Want more Netflix tips? Then head here.
If you're new to Netflix, then you'll need to subscribe to use the app. The easiest way to do this is by going to netflix.com/virginmedia. You can also subscribe using the Netflix app in Apps & Games.
Netflix: Netflix streaming membership required. If you're new to Netflix, you'll need to register and accept Netflix's terms and conditions of use. Existing Netflix customers can access the service through their TiVo® or Virgin TV V6 box.