Skip to main content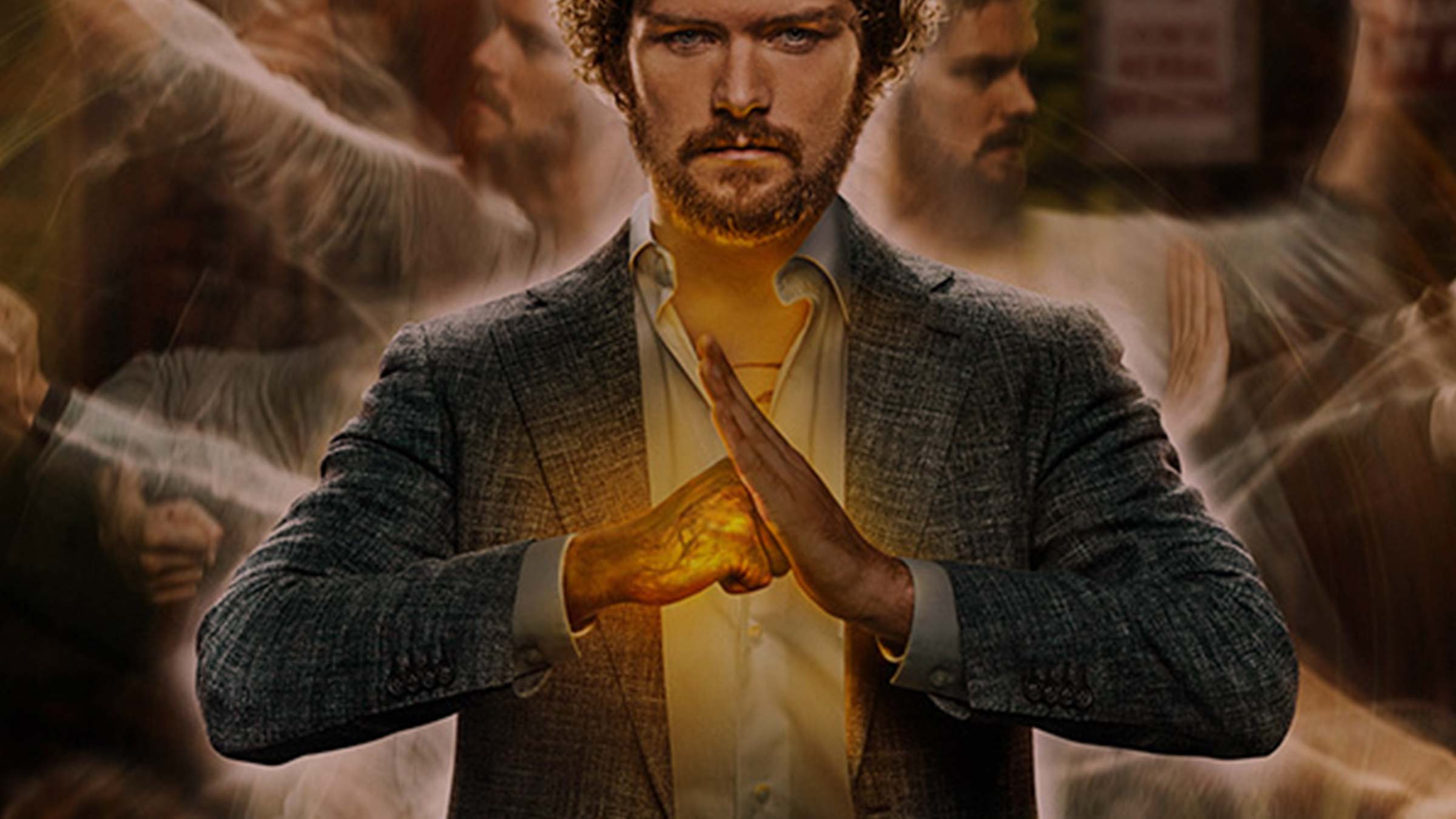 Welcome to the Long Story Short on Marvel's Iron Fist, your guide to the show that everyone's talking about. Whether you've got ten seconds or three minutes, we'll take you straight from blagger to boffin…
Marvel's Iron Fist, find it on Netflix
What's this?
Marvel fan? You won't want to miss this sizzling series. Long presumed dead in a plane crash, billionaire Danny Rand (Finn Jones) returns to New York to reclaim his family's company, but can't resist the urge to fix up the city's crime problem...

Tell me more!
Marvel's Iron Fist is the fourth series from the comic book powerhouse's collaboration with Netflix and ABC Studios, following Marvel's Daredevil, Marvel's Jessica Jones and Marvel's Luke Cage. The awesome foursome join forces for megacrossover miniseries Marvel's The Defenders, also available on Netflix.
That's all well and good, but aren't his hands on fire?
Ah yes, about that... so other than being an absolute martial arts master, young Danny is able to call upon the fiery power of the Iron Fist, a mystical force that allows him to channel all his body's chi (energy) into his fist to get superhuman strength. It's pretty handy... eh? Eh?
Yes, we get it. So everyone reckons he's dead?
Yup. When we first meet Danny, he's fighting his way up to the top floor of the Rand Enterprises offices, telling anyone who''ll listen, "it's me, Danny Rand!", while they're all, "get security!". Which seems odd, given that he's probably not lying, and the building literally has his name on it.
So who's been pulling the strings?
At the top, he's met by two childhood friends, siblings Ward (Tom Pelphrey) and Joy (Jessica Stroup, 90210). Their father Harold (David Wenham, The Lord Of The Rings) is a partner in Rand Enterprises, along with Danny's parents. But Danny and his parents supposedly perished in a plane crash about 15 years earlier, so everyone presumes he's a massive imposter.
I'm immediately suspicious...
As well you should be.
Tell me! Don't make me kung-fu the truth out of you.
You'll have to get past Colleen Wing (Jessica Henwick) first! Another major player in the series, she's a sensei who becomes a close ally to Iron Fist. Don't mess with her! With these two kick-ass heroes on board you're all set for some serious action...
I'm in!
Of course you are! By the way, did you know that both Jessica Henwick and Finn Jones are Brits? Much like when Hugh Laurie beat actual American actors to the role of Dr Gregory House in House, we can't help but feel a little bit proud every time a Hollywood member of Team GB bags a lead in a major US series – just like this lot.
They're the kids in America
Check out the British stars making waves across the pond...
On Demand included with TV M+ and above. Content available to view depends on TV package. Time limits apply for viewing chargeable On Demand content – see virgimedia.com. Once purchased, all chargeable On Demand content must be viewed within 48 hours. Premium channels and upgrades must be kept for at least 30 days.
Netflix: Netflix streaming membership required. If you're new to Netflix, you'll need to register and accept Netflix's terms and conditions of use. Existing Netflix customers can access the service through their TiVo box.
Image credits: Marvel's Iron Fist © 2017 MARVEL & ABC Studios, Legion © 2016, FX Networks. All rights reserved