Skip to main content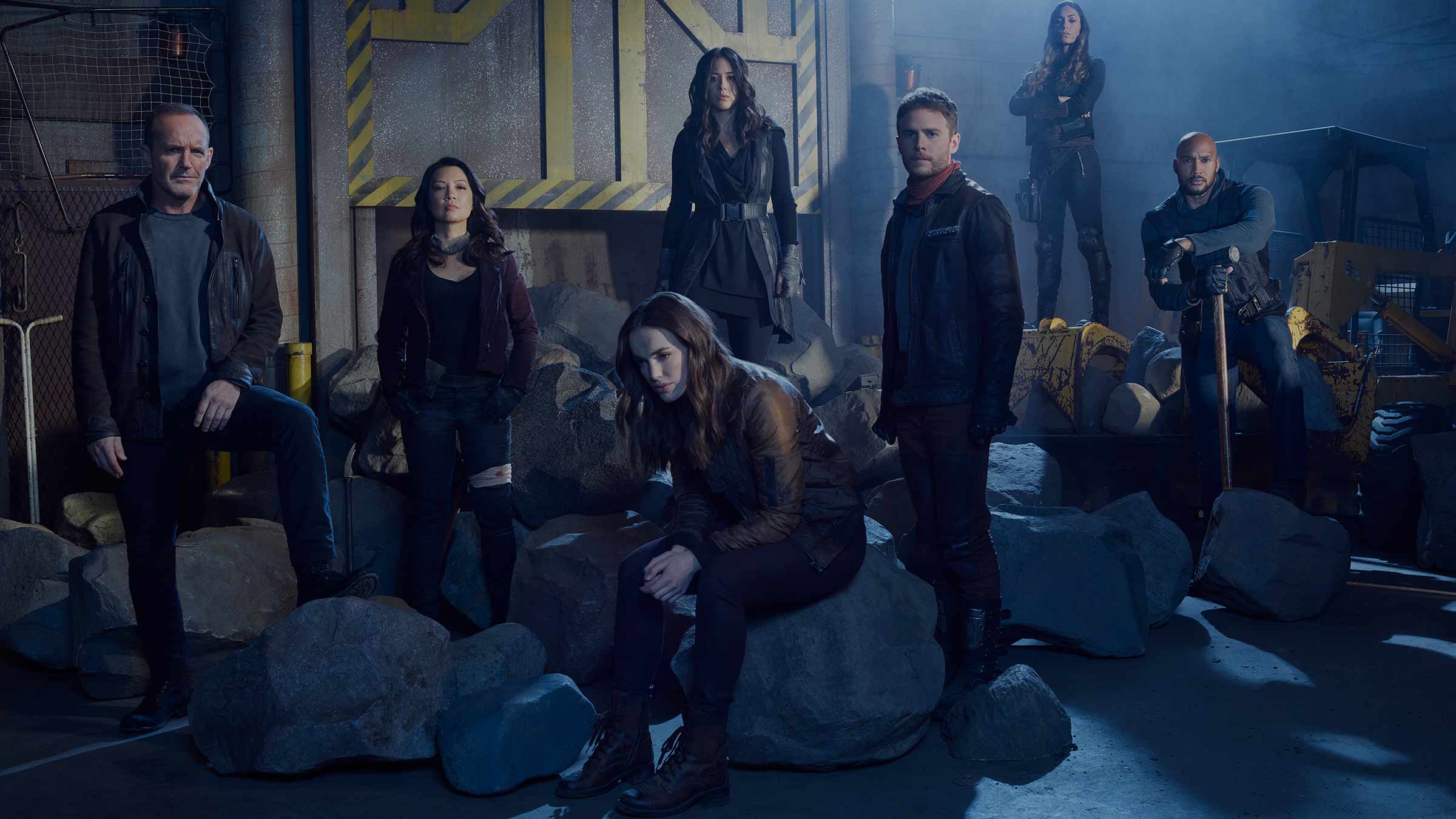 This year sees some of the most anticipated Marvel movies hitting cinemas. While you wait, there's way more out there to watch from Marvel…
Find Marvel's Agent Carter seasons 1-2 and Marvel's Agents Of S.H.I.E.L.D. seasons 1-4 in On Demand > Box Sets > Channels > ABC Studios
With Marvel's blockbusting Avengers: Infinity War arriving in May, we're building to one ultra, mega-colossal climax featuring the villainous Thanos. But if you can't wait till then (and we can't blame you if not) there are two shows you need in your life to satisfy those superheroic shortcomings. If you haven't devoured them already, now's the time to try Marvel's Agents Of S.H.I.E.L.D. and Marvel's Agent Carter, with seasons 1-4 available in their entirety to binge on right now on Virgin TV.

They both focus on minor characters you might recognise from the movies. These are normal people that work alongside, and against, the superpowered beings and gods that we've seen grappling it out across the galaxy. Sadly, Marvel's Agent Carter ended on a high after season 2 and Marvel's Agents Of S.H.I.E.L.D. returns this month to E4. All you have to decide now is which to watch first…
Marvel's Agents of S.H.I.E.L.D.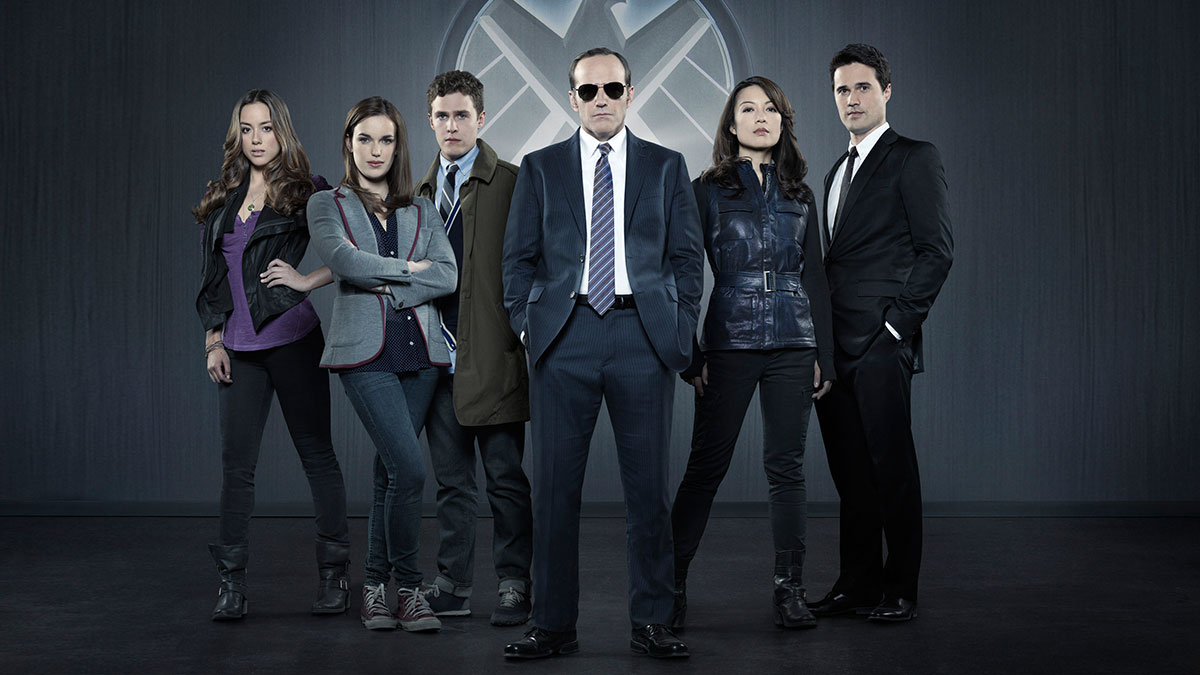 Find seasons 1-4 in On Demand > Box Sets > Channels > ABC Studios
We first encountered Clark Gregg's Agent Coulson back where it all began in 2008's Iron Man. After this firm fan favourite appeared all but finished in Avengers Assemble, he was brought back to helm his own show. In a way, when it was first conceived by Avengers director Joss Whedon, Marvel's Agents Of S.H.I.E.L.D. set out to solve the mysteries that were left after the film, such as the existence of "enhanced" people, superheroes, new technology and even greater threats to the globe.
As an X-Files-esque investigative drama, Marvel's Agents of S.H.I.E.L.D. follows Coulson and his new crew of comrades as they come up against mysterious and powerful forces reflective of those in the Marvel films. It also features incredible tie-in episodes, with the television show following directly on from Thor: The Dark World and revolving around Captain America: The Winter Soldier at points in its internal timeline. But the show isn't just tied to the wider MCU through its events and adversaries, but also through the powered people Coulson teams up with. Over its last four seasons, the show has managed to find a home for classic comic characters such as Deathlok in season 1 and Ghost Rider in season 4, and even introduced the concept of Marvel's Inhumans.
In short, there's no better show to sit through if you want to not just see the consequences of the Marvel films but get an enriched idea of how everything comes together. So clear your super schedule and start with seasons 1-4 on Box Sets, with the new season 5 coming soon to E4.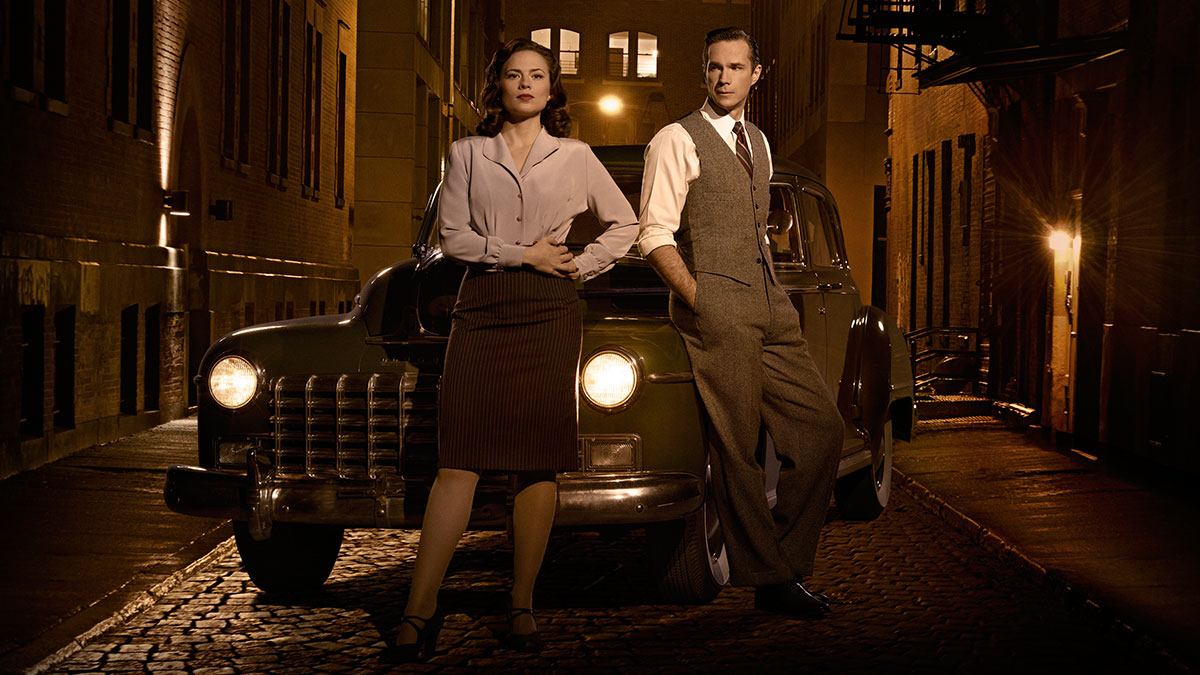 Find seasons 1 and 2 in On Demand > Box Sets > Channels > ABC Studios
As fiercely loyal superfans will agree, this show is a perfect piece of precursor viewing. It tells of the formation of S.H.I.E.L.D's first iteration – the S.S.R. (Strategic Scientific Reserve). And yes, this is the same S.S.R. and the same Agent Carter that we met in Captain America: The First Avenger. Hayley Atwell (Howard's End) reprises her role as the titular 1940s spy who struggles to be not just a secret agent but also a single woman in post-war America. In fact, Marvel's Agents of S.H.I.E.L.D. can be said to pay tribute to Marvel's Agent Carter, through regular reminders to the audience that S.H.I.E.L.D. used to be the S.S.R. (watch out for when Coulson is shown polishing the S.S.R. memorabilia in his office!).
But rather than just pay lip service to the events that would unravel in the coming Marvel films, Marvel's Agent Carter itself features some of the deeper story development you'd expect from another addition to the MCU. With references and influences from the movies, Marvel's Agent Carter picks up after Steve Rogers' apparent death in the first Captain America film, as Peggy teams up with Howard Stark (Mamma Mia's Dominic Cooper) when he is framed for supplying weapons to enemies during the war. That being said, Marvel's Agent Carter still manages to go out on its own, striking a slightly different tone to Marvel's Agents of S.H.I.E.L.D. and even the rest of the Marvel movies – by showing off the era's hardboiled edge while being balanced and sensible in exploring the sexism of the day.
The complete two seasons of this essential series are available now in Virgin TV Box Sets, so there's never been a better time to get Carter and co.
On Demand included with TV M+ and above. Content available to view depends on TV package. Time limits apply for viewing chargeable On Demand content – see virgimedia.com. Once purchased, all chargeable On Demand content must be viewed within 48 hours. Premium channels and upgrades must be kept for at least 30 days.
Image credits: Marvel's Agents Of S.H.I.E.L.D. © 2017 American Broadcasting Companies, Inc. All rights reserved, Marvel's Agent Carter © 2015 American Broadcasting Companies, Inc. All rights reserved.