Skip to main content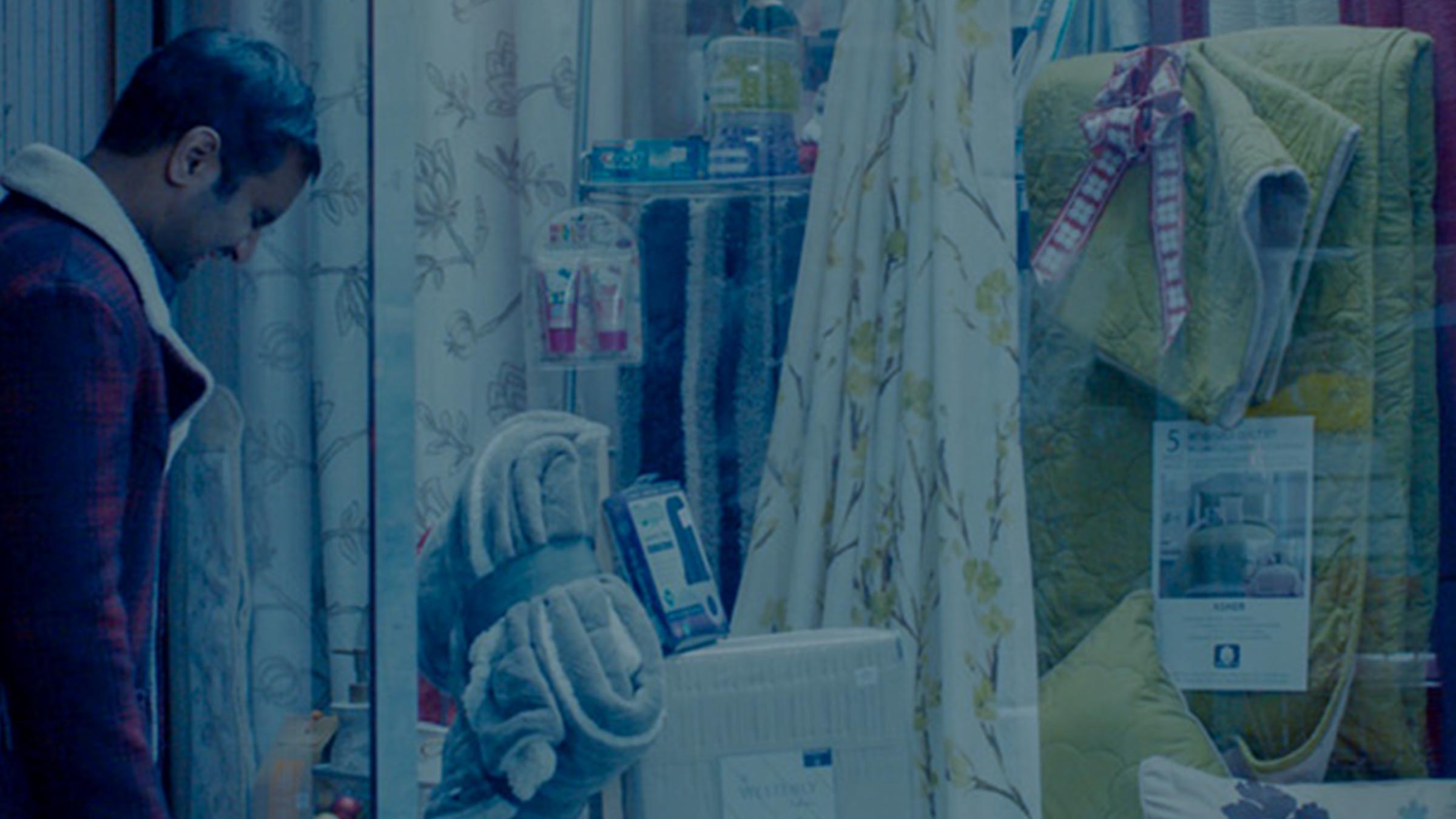 If you haven't yet caught the bug, it's time for you to get up-to-speed on Master Of None – the show Aziz Ansari created with Parks And Recreation producer Alan Yang
Find Master Of None seasons 1-2 on Netflix
Ansari plays Dev – a 30-year-old actor living in New York, whose biggest role to date has been in a yoghurt commercial. Through season 1 we've seen him make a mess of his love life, clear up the mess, then make another mess; experience casual racism as he tries to break into the TV industry; do brunch a lot; and kick back with his hilarious parents (played by his real-life hilarious parents).
In season 2, Dev's doing an Eat Pray Love – he's off to Italy to do a bit of soul searching and make some pasta. And we're all invited along for the trip.

Before you start packing your parmesan shaver, let's take a moment to reflect on the greatness that is Ansari. You may recognise him from Parks And Recreation or Get Him To The Greek but he's more than just an actor: race, politics, dating apps, tacos – Ansari is the award-winning millennial mouthpiece who feels like he's your best friend, only much, much more hilarious.
Here are seven reasons why he's the funniest man on telly...

1. Before he was a leading man, he was an absolute scene-stealer
As oblivious underachiever Tom Haverford in the hugely popular sitcom Parks And Recreation, he has us in stitches with his attempt at living the P Diddy lifestyle; his business ideas (including putting red carpet in his shoes so he's always on the red carpet); and his love of "zerts" (that's desserts to a layperson). Even in animated form we can't get enough, as he voices nerdy Darryl in Bob's Burgers and pirate-slash-rabbit Squint in Ice Age: Continental Drift.

2. His catchphrases are inspirational
Tom Haverford coined "Treat yo self" as a commitment to taking the odd "me day" from work every now and again. While we couldn't possibly endorse such a practice, it's something to keep in mind. Other valuable life lessons include: "I have never taken the high road, but I tell other people to, 'cause then there's more room for me on the low road."

3. He's a triple threat
He can do stand-up, act and write – he's even penned a bestselling book, Modern Romance, about dating in the era of social media.
Load up on his stand-up, with all of these…
Find Aziz Ansari: Buried Alive on Netflix
Find Aziz Ansari Live At Madison Square Garden on Netflix
Find Aziz Ansari: Dangerously Delicious on Netflix

4. He brought the house down hosting Saturday Night Live
The day after Trump's inauguration, Ansari – whose parents are from India – hosted the acclaimed US sketch show, opening with an eloquent and witty monologue on the dangers of bigotry and racial discrimination.

5. Comedy is in his genes...
Have we mentioned how much we love his parents? They'll both be returning for season 2 of Master Of None. Phew. So that means more of this...


6. His humour is grounded in reality
Things like learning how to text your potential beau and dealing with industry racism are experiences that Ansari knows first-hand, and he even did a journey of carb-based Italian discovery prior to sending Dev there in the second season of Master Of None. He definitely keeps it real.

7. Even Jay Z and Kanye want a slice of him
The eagle-eyed among you will notice him just chillin' with Jay and Ye in the video for "Otis". No biggie.

Find Master Of None season 1-2 on Netflix
Netflix: Netflix streaming membership required. If you're new to Netflix, you'll need to register and accept Netflix's terms and conditions of use. Existing Netflix customers can access the service through their TiVo box.