Skip to main content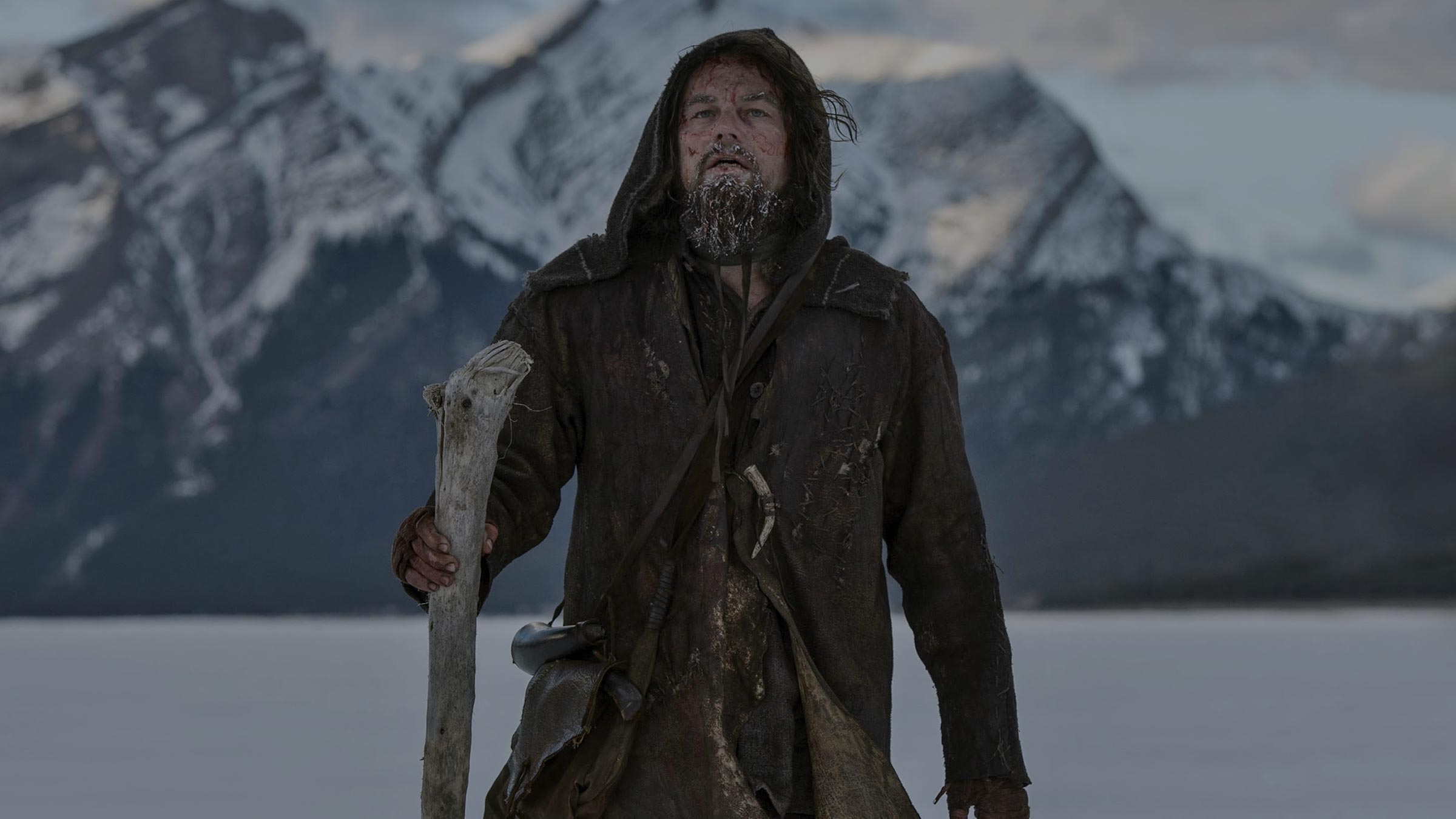 There's nothing better than seeing a film at the cinema. Except, of course, when you can enjoy that very same film in the comfort of your own home
Films on BBC iPlayer
That's exactly why BBC iPlayer is the absolute dream companion to your Saturday or Sunday nights. Actually, let's face it, it's the reliable friend you can turn to any day of the week – and now you have until the end of January and the beginning of February to catch up on some absolutely stellar films. No ads, no "rustlers" next to you (unless you want to rustle – you go ahead and rustle!) and no need to sacrifice the warmth of your bed or couch cocoon – what more could you ask for?
Whether you're rewatching a favourite film or discovering a new one, this is your house and your TV, your way. So, what are you waiting for? Get stuck into these movies immediately…

It seems to be a rite of passage for actors to suffer for their art in order to get their hands on a shiny trophy. The film that finally secured Leonardo DiCaprio's Best Actor Oscar, The Revenant, certainly made him work for it. In this semi-biographical epic, DiCaprio takes on the role of frontiersman Hugh Glass, who embarks on a fur trading expedition in the 1820s. He's then mauled by a bear and left for dead by his own crew. And you thought you were having a bad day…
Glass remains very much alive, and with revenge at the forefront of his mind, he stops at nothing to hunt down John Fitzgerald (Tom Hardy), one of the trappers. As they say, revenge is a dish best served cold. Filming in similarly sub-zero conditions with unrelenting weather, DiCaprio was left on the verge of hypothermia as he jumped in and out of frozen rivers. He also consumed a raw bison liver, with his genuine reaction captured on screen. Still, it did win him the Oscar…

I, Daniel Blake

This film, from director Ken Loach, is unrelenting and raw in its portrayal of the benefits system in the UK, with an ending that hits you like a sucker punch. This is not to dissuade you from watching – quite the opposite.
59-year-old Daniel Blake (Dave Johns) is a widowed carpenter who has been instructed not to work after suffering a heart attack. Although his doctor's word is final, he's denied benefits and told to go back to work. Daniel decides to appeal and forms a friendship with single mother-of-two Katie Morgan (Hayley Squires) along the way. Although the plot is fictional, there are loads of true-life stories out there just like it – making the issues it addresses hit home with even more force.
Absolutely Fabulous: The Movie

Just can't get enough of Edina and Patsy? Well, Jennifer Saunders and Joanna Lumley are back together again, and their latest escapade has landed them in the rather sticky situation of, uh, killing Kate Moss. Oopsie, dahling! Edina meant to sign Kate to her PR agency, but instead, knocked her into the Thames. The fashion world is mourning, but now everyone has it out for Edina and Patsy, too.
Big kudos to Kate for being a good sport with her cameo, as well as the countless other celebs who feature. You know it's always going to be a laugh-a-minute with the Ab Fab crew, with all the usual favourites, including Saffron (Julia Sawalha), Mother (the late June Whitfield) and Bubble (Jane Horrocks). Crack open the Bolli!

Bros: After The Screaming Stops

The unexpected Christmas hit of 2018 came in the form of this documentary about 80s English pop brand Bros, and boy did it set social media alight! It spotlights twins Matt and Luke Goss preparing for their sold-out reunion shows at London's O2 Arena, 28 years after the height of their fame. The title of the documentary references a question posed to them by Terry Wogan: "What will you do once the screaming stops?"
Well, the screaming fans at the O2 speak for themselves. This unintentionally hilarious profile borders on mockumentary, with the brothers almost caricatures of themselves (with third Bros member/bassist Craig Logan absent throughout). As they spout their own distinct brand of wisdom ("Rome wasn't built in a day. But we don't have the time Rome had," Matt muses about their comeback), you can't help but root for them – despite all their eccentricities.


The History Boys

In this comedy drama, adapted from Alan Bennett's hit play, eight history students (played by the same actors who portrayed them in the award-winning stage show) work towards securing places at Oxbridge. At a boys' grammar school in Sheffield in the 80s, the bright boys receive the school's highest ever A-level scores.
In a team effort to prepare them for their entrance exams, General Studies teacher Hector (Richard Griffiths), deputy head and History teacher Mrs Lintott (Frances de la Tour) and a supply teacher, previously of Oxford, Tom Irwin (Stephen Campbell Moore) help them to reach their full potential. Some things, though, are better learnt outside of a classroom. It also features pre-fame (and very young) Russell Tovey, James Corden and Dominic Cooper. A joy to rediscover.

Calvary

Calvary comes from the mind of John Michael McDonagh (The Guard, War On Everyone). He's the brother of Martin McDonagh (Three Billboards Outside Ebbing, Missouri), so creating ingenious dark comedy dramas must run in the family. Here, Brendan Gleeson stars as Father James, a well-meaning, humble priest living in a small Irish town who is rattled when his life is threatened during a confessional.
In the events that follow, his church is devoured by flames and he equips himself with a gun. Will Father James be forced to pay for atrocities committed at the hands of the Catholic Church, despite his own innocence? Kelly Reilly, Chris O'Dowd, Aidan Gillen, Dylan Moran and Domhnall Gleeson also star.

Oasis: Supersonic

This documentary, from the Academy Award-winning producers of Amy, is a must-watch for fans of British rock's most terrible twosome, featuring interviews with Noel and Liam Gallagher, fellow Oasis members and friends of the band. Charting the rise and rise of Oasis, the film focuses on their early, heady days of the 90s, with illuminating concert and backstage footage – with plenty of rock 'n' roll excess that doesn't disappoint.
TV channels: Channels, content and features available depend on your chosen package. Channel line-ups and content are subject to change at any time and to regional variations.
Catch Up TV: Catch Up TV content available for up to 7 days or up to the 30 days after broadcast, depending on content.
On Demand: Content available to view depends on TV package. Time limits apply for viewing chargeable On Demand content – see virginmedia.com. Once purchased, all chargeable On Demand content must be viewed within 48 hours. Premium channels and upgrades must be kept for at least 30 days.