Skip to main content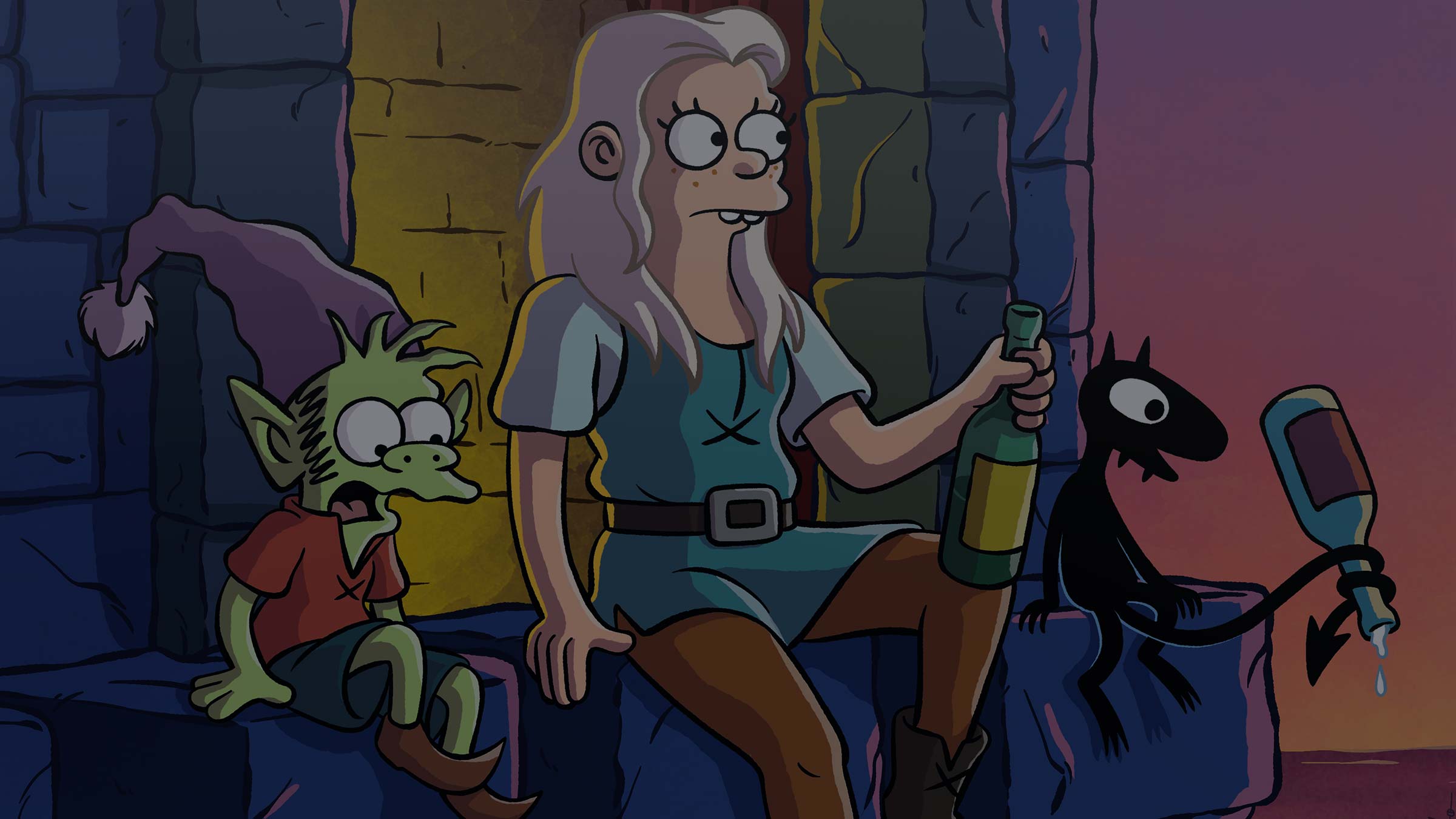 Chaos is erupting on Netflix this August – but in a really good way…
Find them on Netflix
We've got a directionless, wayward princess in a new animated sitcom from The Simpsons and Futurama creator Matt Groening. We've got a new series of the emotionally apocalyptic Better Call Saul. And Jason Bateman has got himself in a right pickle as a mob money man in hiding in the second season of Ozark.
Hysteria, mayhem and utterly addictive viewing – Netflix, you've outdone yourself. Here's a more in-depth look at what's coming onto the service this August…
Find it on Netflix
In a nutshell… Tangled meets The Simpsons in this animated sitcom from Matt Groening. Princess Bean is an unruly royal who, along with her elf companion Elfo and "personal demon" Luci, gets up to all sorts of tomfoolery. Broad City's Abbi Jacobson provides the voice of Princess Bean.
You'll like this if you like… Futurama. And, according to Groening, Monty Python is a big influence on the show.
Better Call Saul
Find season 4 on Netflix, with new episodes on Tuesdays. Seasons 1-3 available now
In a nutshell… It's the Breaking Bad spin-off that's taken on a life of its own. At the end of season 3, Kim (Rhea Seehorn) was recovering from a car crash, Hector (Mark Margolis) had collapsed in a car park and Chuck (Michael McKean) had torched his own house. We pick up season 4 with Jimmy (Bob Odenkirk) an emotional wreck – and we don't blame him.
You'll like this if you like… Breaking Bad, obvs.
Ozark
Find season 2 on Netflix from Friday 31 August. Season 1 available now
In a nutshell… Mob accountant Marty Byrd (Jason Bateman, Arrested Development) has relocated his family to a summer resort community in the Missouri Ozarks in a bid to escape an angry Mexican drug lord. But it doesn't take long for Byrd and his wife Wendy (Laura Linney, Nocturnal Animals) to find themselves mixed up in local criminal activity. In season 2, things are getting even murkier for the Byrd family. Bateman, who also directs and executive produces the show, has described the upcoming series as a "ten-hour movie", so clear your diary for one epic marathon.
You'll like this if you like… The dark, wry humour of Fargo.

And that's not all!


How to watch Netflix with Virgin TV
If you have a TiVo® box or Virgin TV V6 box, powered by TiVo®:
1. Press Home on your remote
2. Select Apps & Games
3. Select All Apps
4. Select Netflix
If you're already a Netflix subscriber, you can also access the app through Search & Discover or by pressing Red on channel 204. Just sign in with your existing login and start watching. And you'll only have to log in the first time you use it. Want more Netflix tips? Then head here.
If you're new to Netflix, then you'll need to subscribe to use the app. The easiest way to do this is by going to netflix.com/virginmedia. You can also subscribe using the Netflix app in Apps & Games.
Netflix: Netflix streaming membership required. If you're new to Netflix, you'll need to register and accept Netflix's terms and conditions of use. Existing Netflix customers can access the service through their TiVo® or Virgin TV V6 box.