Skip to main content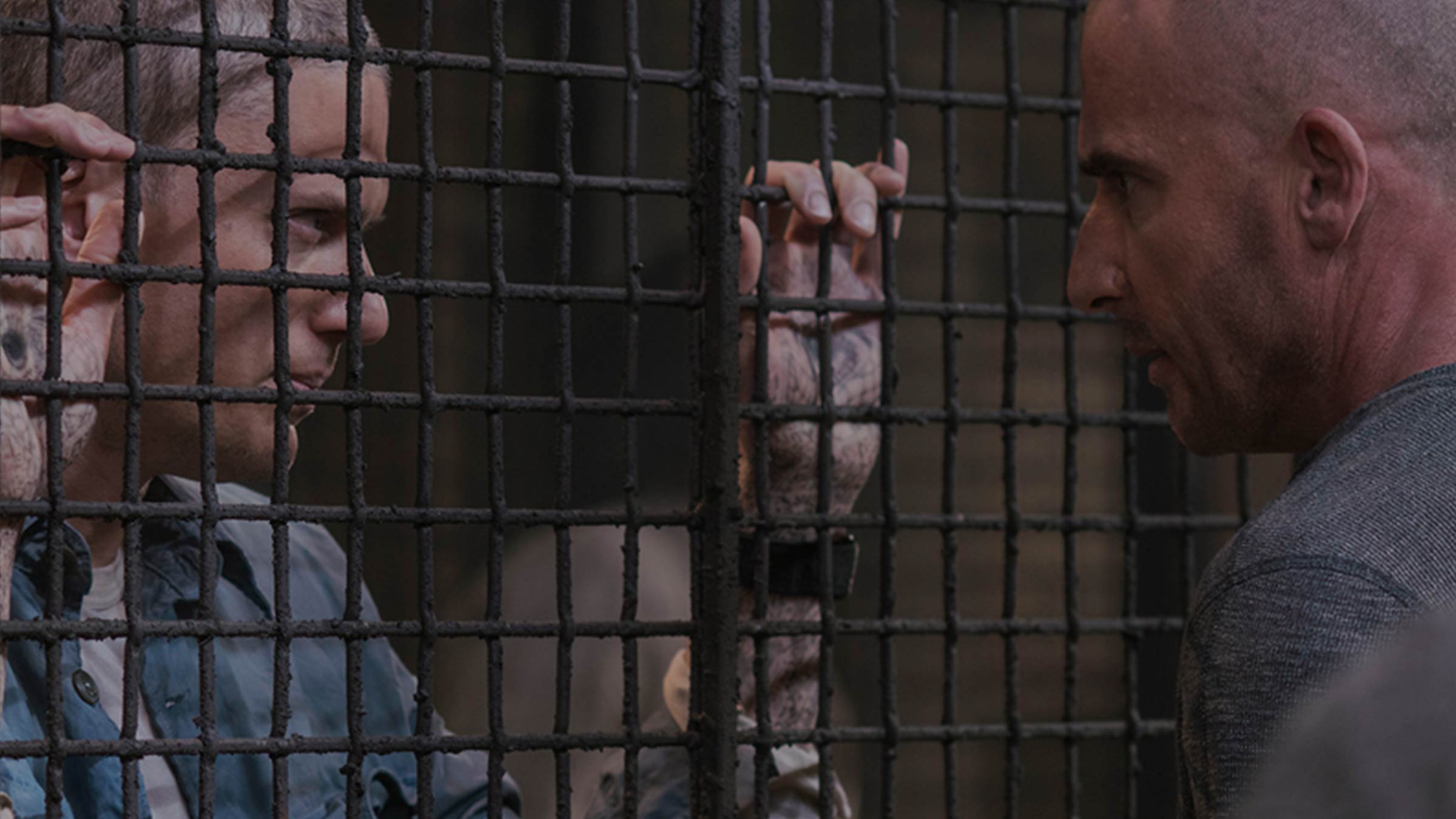 It was one of the biggest high-concept shows of the noughties, but then it came back bigger and better after some time away...
Prison Break, find seasons 1-4 on Netflix
Last decade, a wave of US dramas grabbed our attention and inspired intense fan devotion by centring on an innovative concept – a counter-terrorist agent has 24 hours to save the world; housewives living in an affluent cul-de-sac try to figure out why their neighbour shot herself; a group of strangers are stranded on a hostile island after a plane crash.
But one show – Prison Break – had the most intriguing premise of them all. A man gets himself incarcerated in a high-security prison in order to help free his innocent brother. Oh, and he has the blueprint for the prison disguised as a tattoo covering his body.
After four seasons, we thought we'd left them behind. But, in a plot twist nobody saw coming, Prison Break returned after eight years. You're bound to have questions – so if you need some high-level escapism (and who doesn't?) here's why this is one series revival you definitely won't want to miss…
See who came back in season 5!
Can you remind me what happened?
Of course. Whether you've never seen a single episode, stopped watching three seasons ago, or just need a little refresher, we've got you covered! Click on the blurred out cards below to sharpen the image and reveal the key points from each season – then scroll down to see what to expect from season 5. Needless to say... spoiler alert!
What about season 5?
Most importantly, how does Wentworth Miller return to the show when Michael "died" at the end of the last season? You'll have to watch and wait to find out. But if you're worried about a Dallas-style "it was all a dream" cop-out, you can breathe easy. Michael Scofield is not the new Bobby Ewing.

What you can expect is a foreign expedition, some surgical shenanigans and a perfectly groomed assassin. There are familiar faces, a flashback or three, and a head-scratching twist. And that's just the first episode!

But perhaps most surprising is how emotional it all is. Despite its outlandish nature, Prison Break is essentially a story of two brothers. Lincoln's search for answers and where that takes him this time around is really moving...
Find seasons 1-4 of Prison Break on Netflix
Image credits: Prison Break © 2017 FOX Broadcasting Co.
Netflix: Netflix streaming membership required. If you're new to Netflix, you'll need to register and accept Netflix's terms and conditions of use. Existing Netflix customers can access the service through their TiVo box.