Skip to main content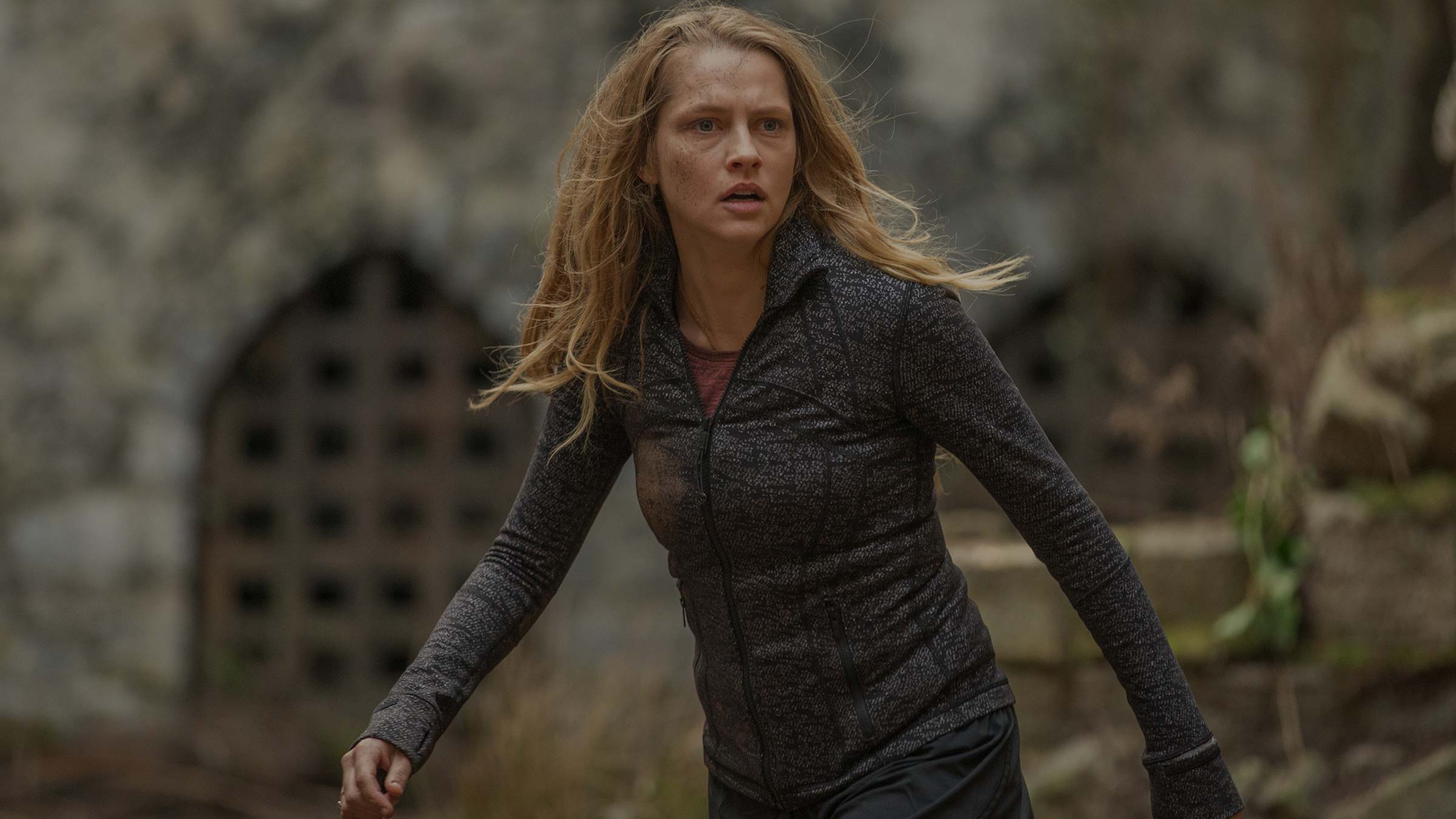 As if there aren't enough stresses in life these days, imagine adding the occult, a forbidden romance and a centuries-old conflict into the mix…
Find A Discovery Of Witches series 1 in On Demand > Box Sets
Diana (Teresa Palmer) is a historian researching alchemy at the University of Oxford. She's also a witch, albeit a reluctant one, but she's suddenly forced to accept her otherworldly background when she discovers a mysterious book in a library that reveals her true power – both to herself and to others.
It turns out the book and her powers are connected to an ancient conflict between supernatural forces. And if that didn't make her life complicated enough, she also finds herself falling for a vampire – something witches are never supposed to do…

Intrigued yet? We can't believe you aren't – but just in case, here are seven more reasons to sink your teeth into this enthralling, action-packed eight-part drama…
1. It's based on a trilogy of bestselling novels…
Deborah Harkness is a serious scholar, who has herself studied the history of science and written non-fiction books on Elizabethan London and John Dee, the mathematician, occult philosopher and advisor to Queen Elizabeth I. But A Discovery Of Witches is based on her novel of the same name (the first in the All Souls trilogy), in which Harkness takes all her academic subjects – and more – and has fun with them! She describes the novels as starting as a "thought experiment" after noticing so much interest in vampires and magic, and says she wanted to add real historical background and knowledge to this area.

2. … that were inspired by real events
In the series, American academic Diana gets pulled into the world of witches after discovering the magical manuscript in Oxford's Bodleian Library, something that actually happened to American academic Harkness in Oxford's Bodleian Library – well, the discovering the manuscript bit, anyway. Harkness found a copy of the Book Of Soyga, a collection of incantations once owned by the very same John Dee she was studying and long thought lost. How's that for a bit of inspiration?

3. It's a heady mix of entertainment influences
Set among the corridors of Oxford University, the show plays out a little like episodes of Morse set within the Harry Potter universe, with a smattering of Being Human present as the everyday and occult collide. The show has elements of mystery, romance and action, while the heritage of the characters makes things feel like a historical fantasy. There really is something for everyone here.

4. There are also a lot of magical elements at play
It's not just witches, vampires and dark forces that populate the world of Discovery. Things get pseudo-scientific too, as time travel plays a key role in the story and Harkness' background as a historian of Elizabethan London is used to great effect. Also, expect the unexpected, because this story undermines what you thought you knew about supernatural beings at every turn. Vampires walk around in daylight, for example, and don't be surprised if suddenly a sentient house is thrown in for good measure.
5. The cast is top-drawer…
Teresa Palmer (Hacksaw Ridge) takes the lead of Diana, while Matthew Goode (The Crown, Ordeal By Innocence) plays Matthew Clairmont – just your average geneticist, Oxford University fellow and vampire. Look out for Alex Kingston (Doctor Who), Owen Teale (Game Of Thrones) and Sherlock's Louise Brealey and Lindsay Duncan, along with Trevor Eve (Waking The Dead), all playing characters with their own secrets and mysterious connnections.

6. … as is the behind-the-camera talent
Ashley Pharoah, co-creator of the brilliant time-travelling cop show Life On Mars, is the creator and executive producer, and there's also a host of Doctor Who alumni on board, including writer Sarah Dollard, director Alice Troughton and executive producer Julie Gardner.

7. More series have just been confirmed
Sky One recently announced it has recommissioned A Discovery Of Witches not just for a second series, but for a third as well! We don't know when the second instalment is coming to the small screen, but we do know it will follow the adventures of Matthew and Diana in Elizabethan London as they search for more answers about their past. Diana, meanwhile, trains with a fellow witch so she can embrace and control her powers – plus there's the small matter of those left behind in the present trying to piece together what happened. Not to mention a pregnancy with a daemon baby…
Fascinating, bizarre, romantic – it's all standard for A Discovery Of Witches, but what it definitely means is that you need to catch up with the first series before, quite literally, all hell breaks loose.
Find A Discovery Of Witches series 1 in On Demand > Box Sets
On Demand: Content available to view depends on TV package. Time limits apply for viewing chargeable On Demand content – see virginmedia.com. Once purchased, all chargeable On Demand content must be viewed within 48 hours. Premium channels and upgrades must be kept for at least 30 days.
Box Sets/Exclusives: Available to Full House (XL) customers on TiVo®/Virgin TV V6 box only. Content is variable and shows/series will be added and withdrawn monthly.