Skip to main content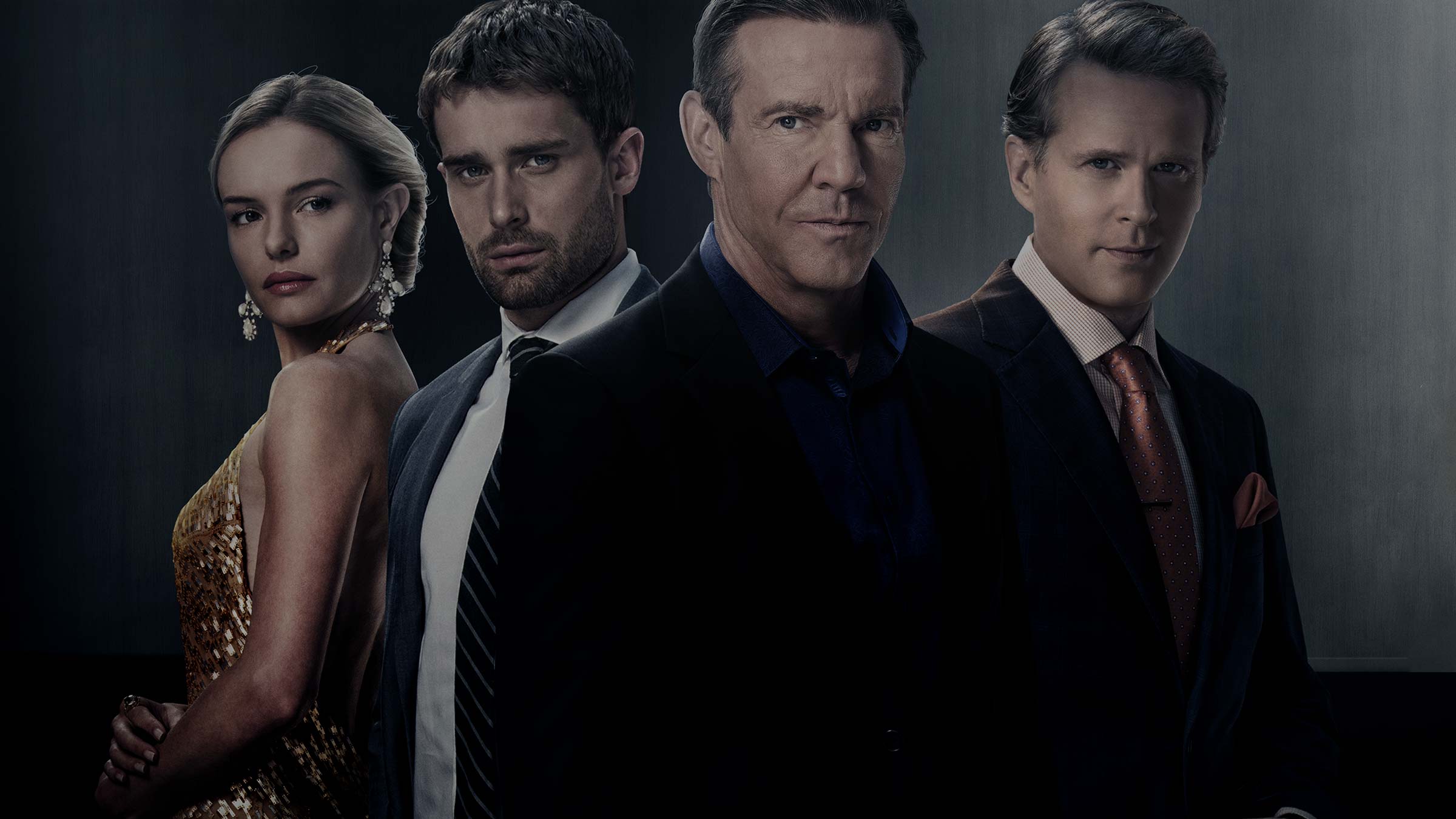 Who knew the world of auctioneering could be so savage?
Find The Art Of More seasons 1 & 2 in On Demand > Box Sets
Power! Money! Ming vases! If these things sound right up your street, then you should know that both seasons of dynamic US drama The Art Of More are now available to watch in On Demand, exclusive to Virgin TV.
First airing on the Virgin TV Ultra HD channel (which you can learn more about at the bottom of the page), The Art Of More pulls back the curtain on the elite auction houses of New York, with a cast of fascinating characters all trying to get ahead in this select – and totally ruthless – world.
Looking for your next binge-watch? Here's why you need to catch The Art Of More in On Demand…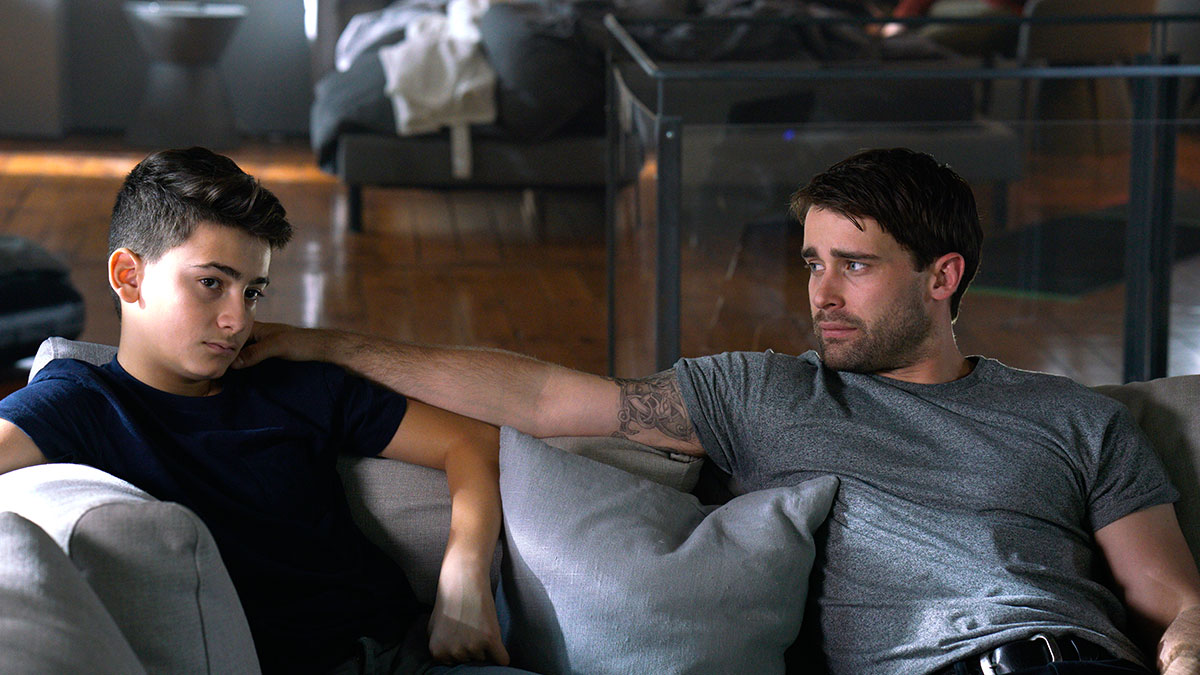 At The Art Of More's compelling centre is Graham Connor (Christian Cooke, Ordeal By Innocence), a former soldier working as an account executive at a top New York auction house. But he has a dark past that's about to catch up with him. When he was serving in Iraq, Graham was part of a group that smuggled lucrative relics out of the country – and now his old buddies are about to rock up in the Big Apple with plenty of loot that could be worth a fortune.
The supporting characters are ace
Any prestige drama worth its salt is satisfyingly multilayered – and The Art Of More doesn't disappoint when it comes to finely woven plot threads. Billionaire Samuel Brukner (Dennis Quaid, The Day After Tomorrow) is an egocentric art collector with political aspirations; the filthy rich Arthur Davenport (The Princess Bride's Cary Elwes) is Connor's first big client; and Roxanna Whitman (Kate Bosworth, Still Alice) is a rival account executive with plenty to prove.
Behold the stellar cast!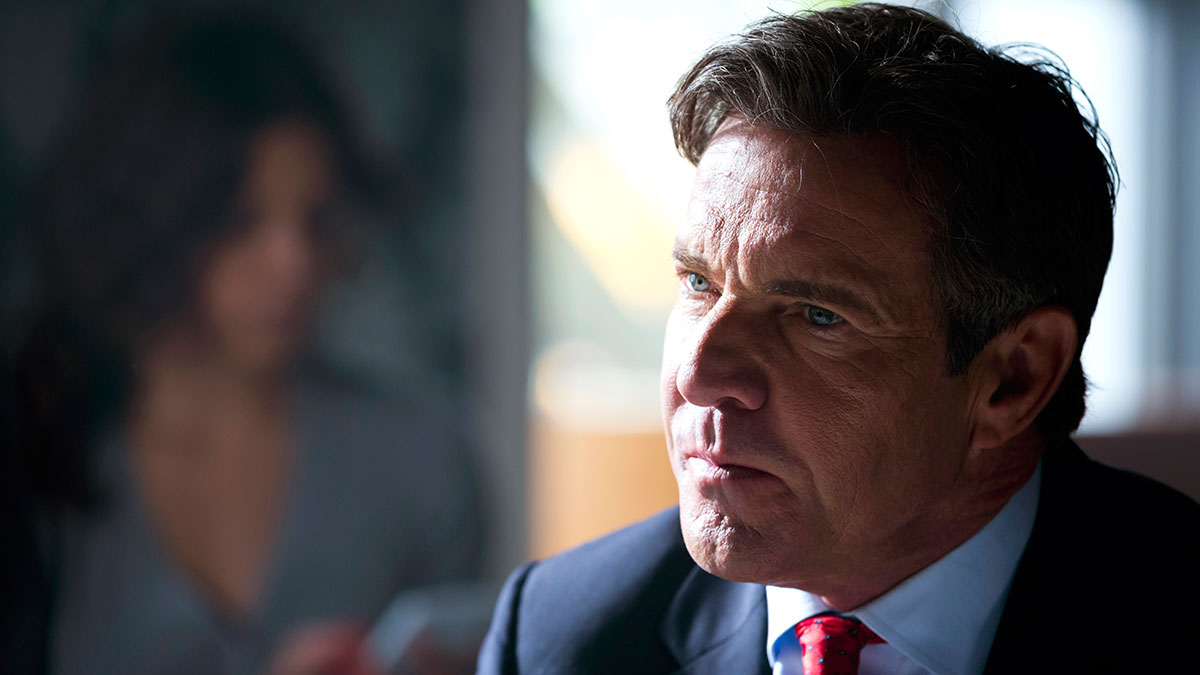 It's all well and good having a bunch of cracking characters written down on the page, but casting them correctly is key. The likes of Dennis Quaid, Cary Elwes and Kate Bosworth add real star quality to The Art Of More, bringing years of experience – and bags of charisma – to their parts.
It's seriously fast-paced
A glossy drama? About the super wealthy? And the corrupting power of money? What's not to love? With a quick-moving plot that's big on intrigue and thrills, The Art Of More is the perfect binge-watch to accompany these chilly February nights. You even get a bit of a history lesson in some episodes thanks to flashbacks that focus on the backstory of items up for auction.
It looks a million dollars

For a show that deals primarily in cash, power and really expensive vases, The Art Of More looks as polished and dynamic as you might expect. From the plush surroundings of New York to the sharply dressed cast, it just screams premium entertainment. Still need convincing? Then discover this dazzling drama for yourself right now in On Demand!
Find out more about our Virgin TV Ultra HD channel!

Available to Full House TV customers with a compatible television and Virgin TV V6 box, powered by TiVo®, Virgin TV Ultra HD (CH 999) is the home of top US dramas, incredible nature documentaries and glorious concert films – all in stunning Ultra High Definition. And with no ad breaks, you can enjoy all of this unmissable entertainment uninterrupted.
On Demand: Content available to view depends on TV package. Time limits apply for viewing chargeable On Demand content – see virginmedia.com. Once purchased, all chargeable On Demand content must be viewed within 48 hours. Premium channels and upgrades must be kept for at least 30 days.
Virgin TV UHD channel: Available to Full House TV customers only. Primetime only – see channel for programming schedule each day. 4K enabled TV/device and V6 box required to watch content in UHD. Quality assumes your equipment is working at optimum standard.
Image credits: The Art Of More © 2015 Sony Pictures Television Inc. All Rights Reserved