Skip to main content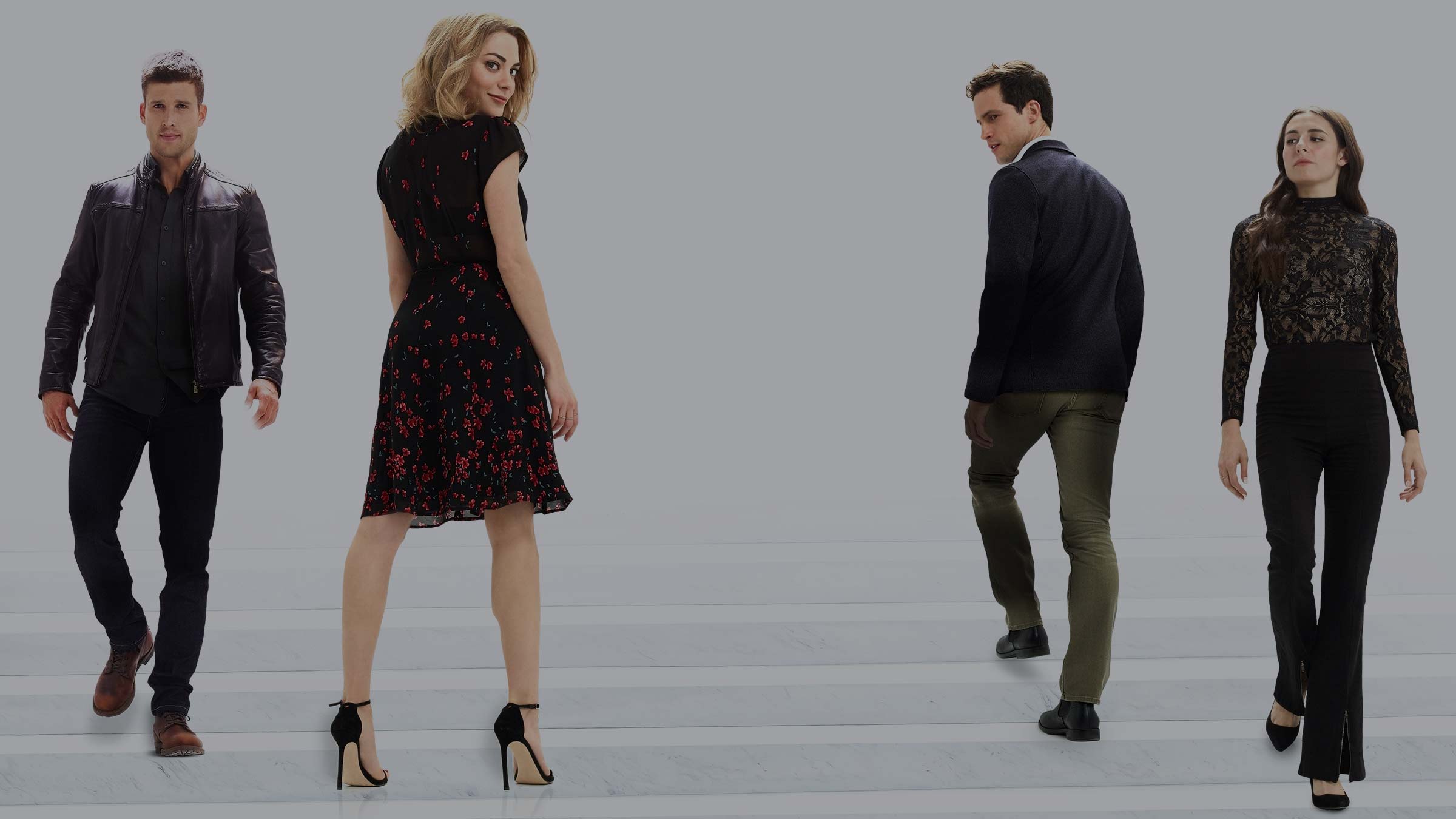 Welcome to the Long Story Short on Imposters, your guide to the show that everyone's talking about. Whether you've got ten seconds or three minutes, we'll take you straight from blagger to boffin…
Find Imposters season 2 from Friday 6 April in On Demand > Box Sets, with new episodes arriving weekly. Season 1 available now
What if the person you trusted the most in the world wasn't who they said they were? In Imposters, exclusive to Full House customers on Virgin TV, we get to find out…
Got seconds to spare?

The show follows Inbar Levi (Prison Break) as Maddie, a con artist who robs her victims of not only all their worldly goods but also their hearts – and her three latest marks, Ezra, Richard and Jules, are hot on her tail.
Now the dark comedy is back for a second season, and boy are we excited!
Have a minute more?

Con artist? Heartbreaking? How does that work?
For each deal, the elusive Maddie creates a new identity, and beguiles her victim into falling in love with her and proposing. A few weeks after the wedding, she disappears… with all of their stuff.
Harsh. And what's this about those former marks on the hunt for her?
Her last three victims find each other and start looking for explanations. Thing is, the answers are not as clear-cut as they hope… and they also succumb to the temptation of going into the con game. Calling themselves the Bumblers (which conjures mental images of a barbershop quartet in bee costumes), Richard, Ezra and Jules end up running scams of their own.
So what's going on in this second season?
Maddie has actually fallen in love, getting herself into heaps of trouble with her bosses – plus the FBI is on her trail. Oh, and did we mention that she's managed to get the Bumblers caught up in her mess too? So this next instalment is bound to start with a bang.
Cool! Who stars?
Rob Heaps (Hollyoaks), Parker Young (Arrow) and Marianne Rendón (Gemini) are the three Bumblers. Former baseball player and Moneyball star Stephen Bishop and Brian Benben (Private Practice) are also along for the ride.
And we've saved the best for last: Uma Thurman – of Pulp Fiction and Kill Bill fame – plays Lenny Cohen, Maddie's terrifying fixer. She's returning in the second season, when we'll also get to meet her ex-husband Shelly (Scandal's Paul Adelstein, who also created Imposters no less), who's in the con game as well. We can tell sparks are gonna fly between those two – and most definitely not in a romantic way.
Can't get enough?

Because we're always happy to bang on about Uma Thurman, we're betting you never knew these facts about the Imposters star…
1. Her father's a Buddhist monk
True stuff. Robert Thurman is a professor of Indo-Tibetan Studies at Columbia University – and was reportedly the first Westerner to be ordained as a Tibetan Buddhist monk. He is also good pals with the Dalai Lama.
2. She was nominated for a Razzie alongside Ralph Fiennes
How very dare they! When Thurman starred in the 1998 movie The Avengers as Emma Peel to Fiennes' John Steed, their performances earned them one of the infamous nominations as Worst Screen Couple. The film has since earned a rep as one of the worst ever made (a paltry 5% on Rotten Tomatoes).
3. She starred in a crazy movie with Keanu Reeves about thumbs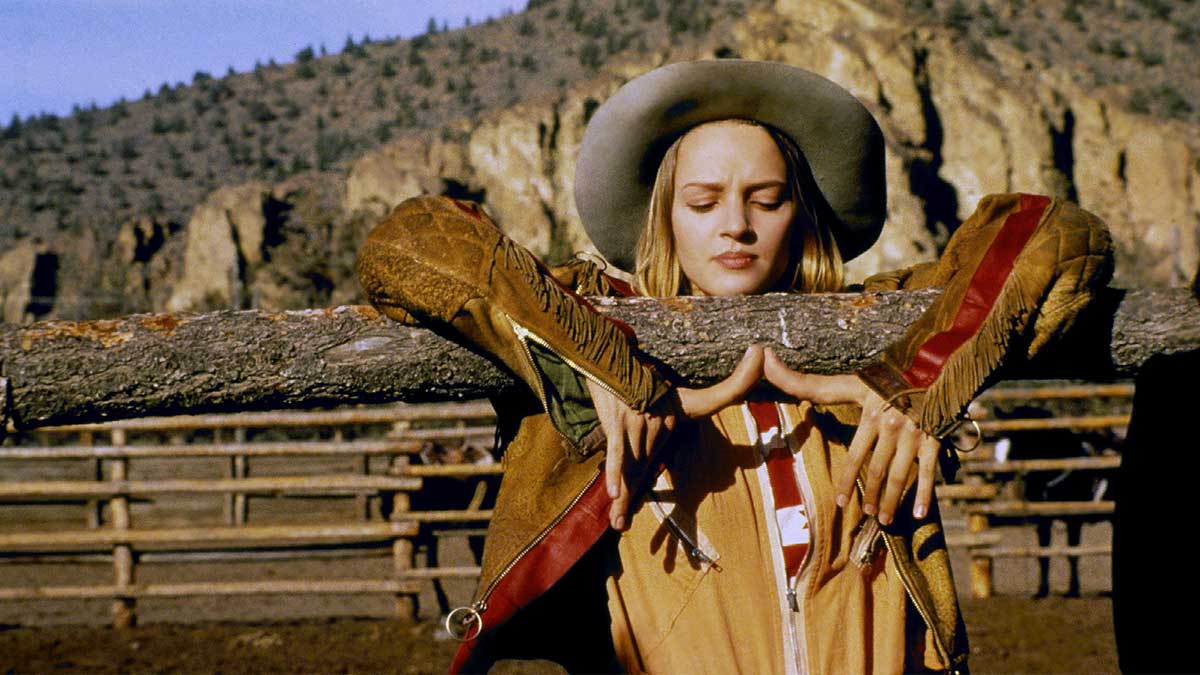 We know what you're thinking, but we promise it's true. In Even Cowgirls Get The Blues Thurman stars as a woman who has oversized thumbs. Handy for hitch-hiking. As well as Reeves, John Hurt, Lorraine Bracco and Pat "Mr Miyagi" Morita also turn up in this mad, mad film.
4. There's a song named after her
The band Fall Out Boy named one of their tunes "Uma Thurman" – you can find it on their 2015 album American Beauty/American Psycho.
5. Her middle name is Karuna
It means "compassion" in Sanskrit… and it rhymes rather wonderfully with Uma, dontcha think?
6. She auditioned for the lead in The Princess Bride
That could have totally worked, right? Unfortunately for Thurman, she was deemed "too exotic" by producers and the role of Buttercup went to Robin Wright (House Of Cards) instead.
7. Her mother was a model too
Born in Mexico, descended from German nobility and discovered in Sweden, Nena von Schlebrügge (yup, that's her name) moved to New York to pursue her modelling career.
8. This isn't her first TV gig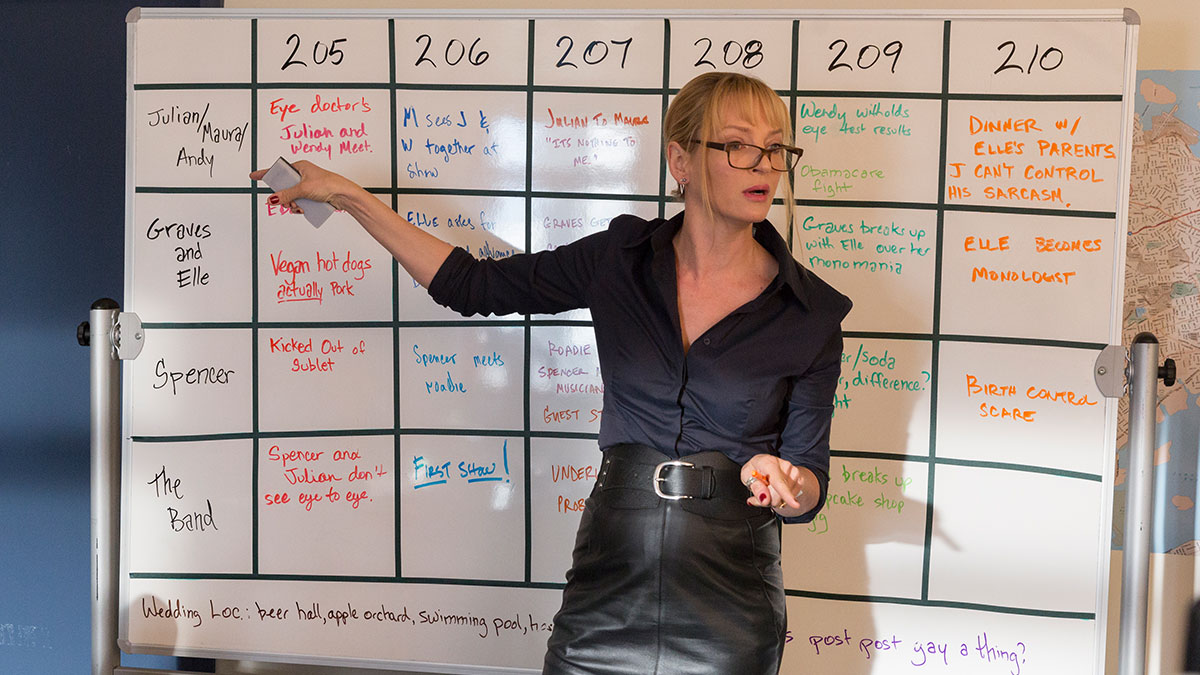 Not at all, in fact. Thurman was a guest star in musical comedy Smash in its first season, and she also had a lead role in the miniseries The Slap.
9. She's currently starring in her Broadway debut
The Parisian Woman, by House Of Cards creator Beau Willimon, is a Trump-inspired political satire.
Find Imposters season 2 from Friday 6 April in On Demand > Box Sets, with new episodes arriving weekly. Season 1 available now
Channels, content and features available depend on your chosen package.
HD: HD TV required to view HD channels. Number of inclusive HD channels depends on package.
On Demand included with TV M+/Mix TV and above. Content available to view depends on TV package. Time limits apply for viewing chargeable On Demand content – see virgimedia.com. Once purchased, all chargeable On Demand content must be viewed within 48 hours. Premium channels and upgrades must be kept for at least 30 days.
Box Sets/Exclusives: Available to Full House (XL) customers on TiVo®/Virgin TV V6 box only. Content is variable and shows/series will be added and withdrawn monthly.