Skip to main content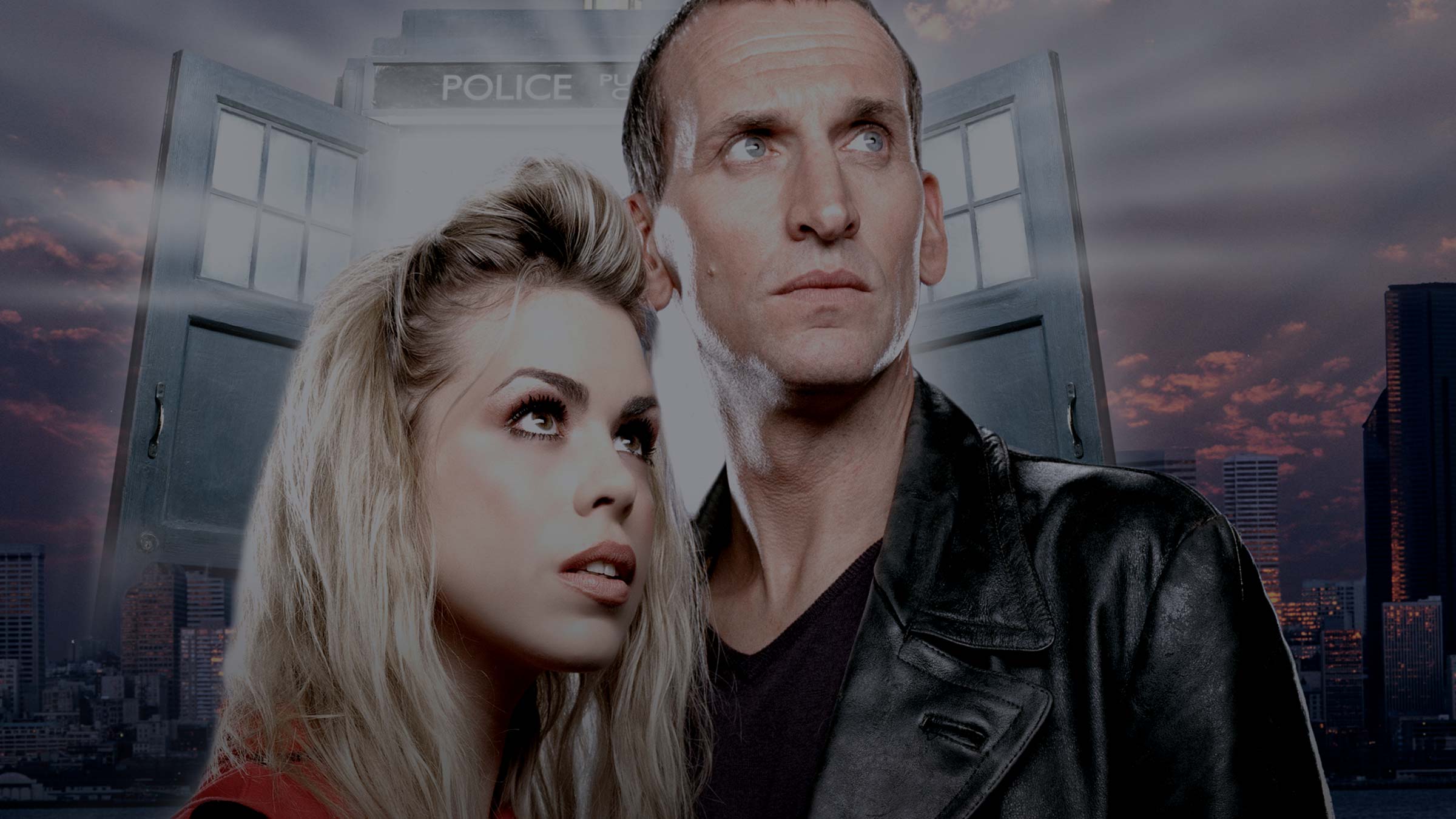 With 146 episodes to choose from on BBC iPlayer, we had our work cut out trying to whittle down our favourites – thus, the first ever Virgin TV Edit Team Talk was born!
Find Doctor Who series 1-10 in Catch Up > BBC iPlayer
From Christopher Ecclestone's brooding, leather jacket-clad northern Doctor to Peter Capaldi's ageing Scottish incarnation, each iteration and their respective adventures have had us laughing, crying and hiding behind our hands in equal measure.
And as the new series starring Jodie Whittaker as the eponymous Time Lord nears, we've been bingeing on the groundbreaking revival episodes following their arrival on BBC iPlayer in June. This prompted a wave of "creative debates" among the Virgin TV Edit team as to which episode is a messy-haired head and spindly set of shoulders above the rest.
Yet through these aforementioned and not at all terse debates, only one thing was proven – picking one favourite episode from the 146 on offer is a virtually impossible task. So, with tensions rising, it seemed only fitting that we create a new format. Introducing… the Virgin TV Edit Team Talk; where the people behind your favourite entertainment website (wink) wax lyrical about their favourite shows, films, TV episodes, sporting moments and more!
Read on to find out which episodes we felt were the ones worth fighting for, and which member of the team was its fiercest defender. (Erm, not fighting, we mean debating. Definitely debating…)
Turn Left (Series 4, Episode 11)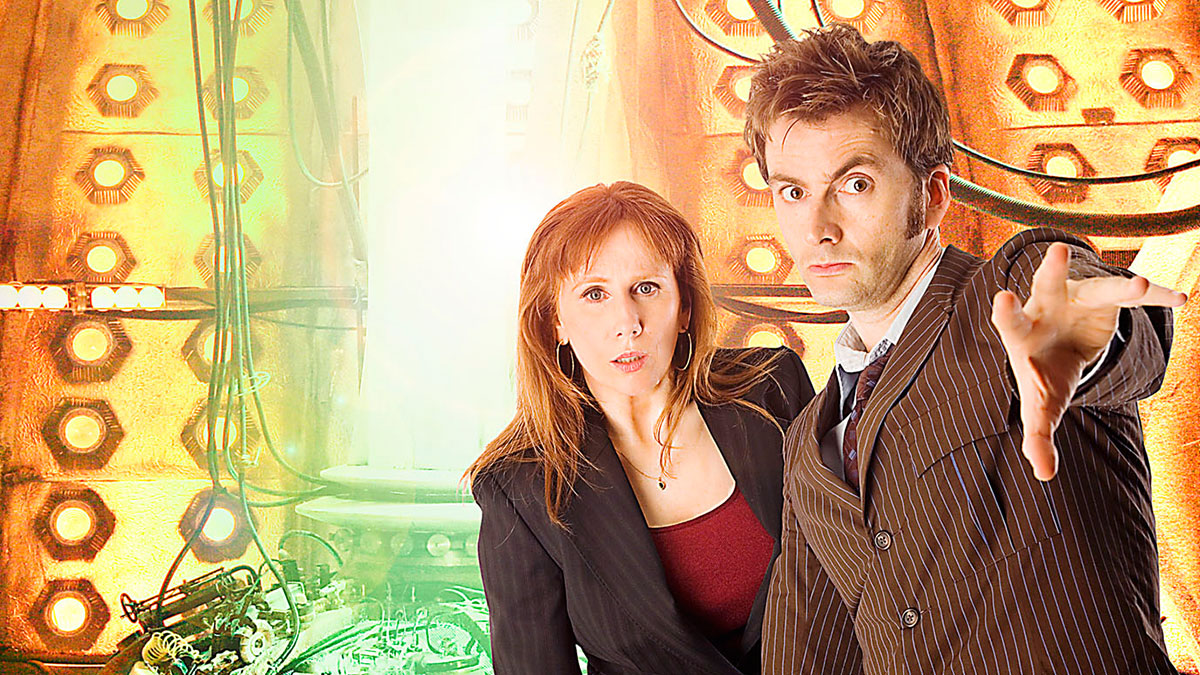 Throughout the series' illustrious history, there is a pattern whereby some of the best stories are, strangely, those in which the eponymous Time Lord is largely absent. Turn Left is a cracking example, with much of the story revolving around series 4 companion Donna Noble (played by the brilliant Catherine Tate) as she explores a harrowing alternative history in which the Doctor is dead and plots he previously foiled have come to fruition. As a result, a truly terrifying dystopian London is created, and it's up to Donna save it. But what truly makes it the best episode ever?
Chosen by: Managing editor, Greer McNally
"Why do I love it? Two words that are familiar to any Doctor Who fan… Bad Wolf. One of the reboot's biggest storylines circles back around to staple us to the sofa, as it announces the spine-tingling return of Rose Tyler. Just thinking about it makes me want to go and watch it on iPlayer right now… right, I'm off."
The Empty Child (Series 1, Episode 9)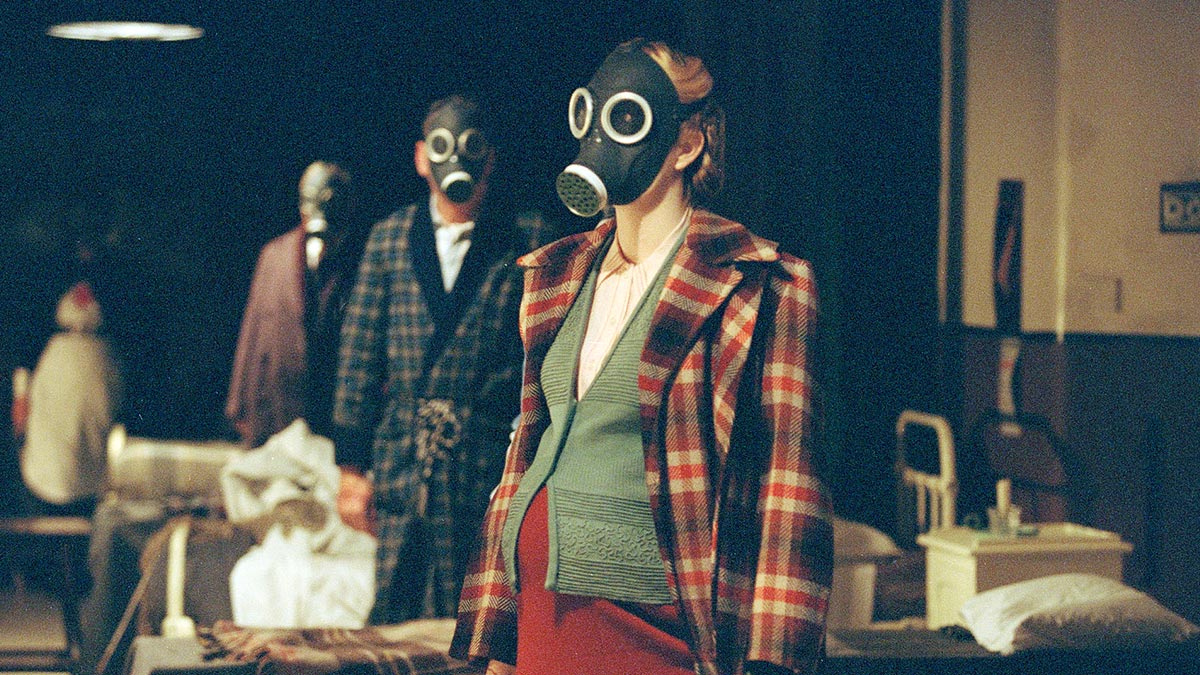 In one deft line of dialogue, writer/future showrunner Steven Moffat managed to create one of TV's most chilling phrases – "Are you my mummy?" An alien bomb falls on a war-torn London, releasing a pathogen that transforms those who breathe it in into vacant, childlike drones. The image of a gas mask-wearing boy stalking the streets of London in the middle of an air raid is hair-raisingly memorable, and was an early indication of Moffat's ability to have even adults reaching for the sofa cushions in fear.
Chosen by: Picture editor, Ailsa Bannerman
"It's one of those episodes that you love and hate at the same time. Watching the small boy manipulate radios and objects with his mind, and haunt Christopher Ecclestone's criminally underrated Ninth Doctor had me nervously avoiding small children for days. And, as soothing as Captain Jack Harkness' chiselled jaw was, the infected, zombie-esque characters had my heart racing. Even now, when watching the episode back, I always ensure a cup of tea and my signed John Barrowman picture are on hand to keep me calm."
Dalek (Series 1, Episode 6)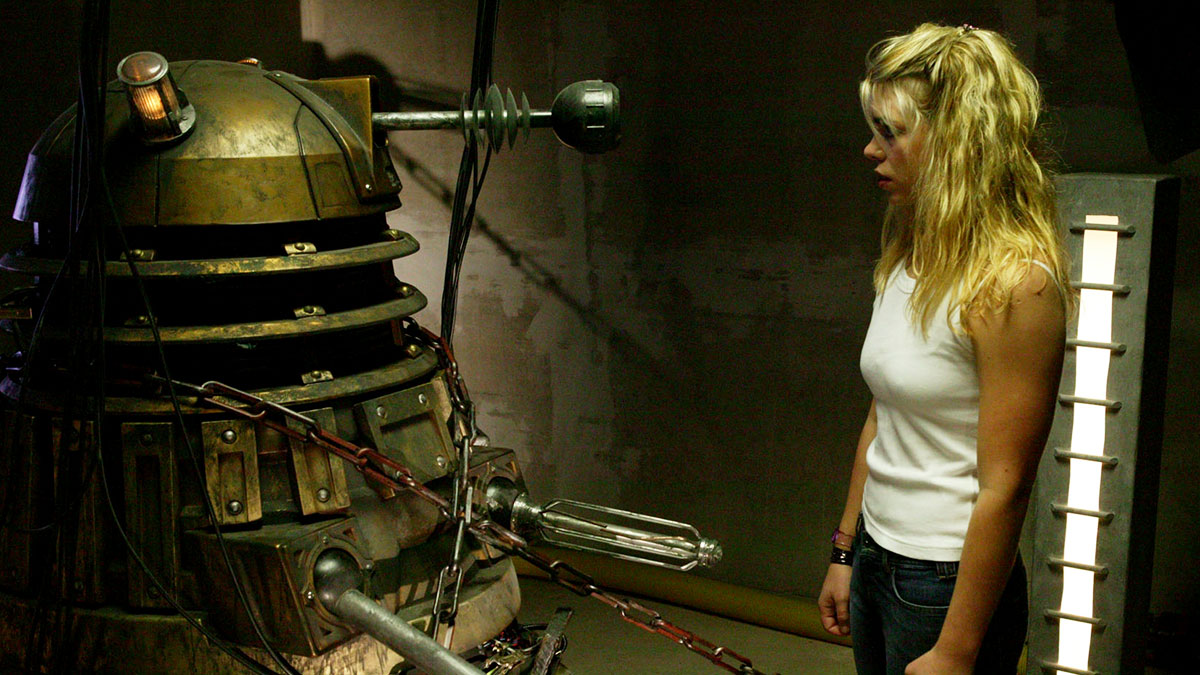 As the title suggests, this is the episode that reintroduced the infamous, bin-like baddies to our screens after an absence of nearly 20 years. It also reveals a darker side to the Ninth Doctor, who becomes enraged after learning that a Dalek survived the Time War and is being held captive by a crazed, alien-obsessed billionaire intent on unearthing its secrets.
Chosen by: Editorial assistant, Joe McGuire
"I was ten when this episode first aired, and even now, at the ripe old age of 23, I find myself breaking out in a cold sweat as the armour-clad alien proceeds to slowly and methodically "Exterminate!" its way through the underground military base."
The Girl In The Fireplace (Series 2, Episode 4)
You'll never hear a ticking clock quite the same way ever again. After his thoroughly unnerving outing with The Empty Child, Steven Moffat returned with an idea that was, somehow, even creepier – clockwork robots jumping into the past to try and cut out the heart of a French noblewoman, starting when she is just a little girl – and a show that provided drama, tension, thrills, fear and romance in equal measure.
Chosen by: Editor, Ally Sinyard
"Only Doctor Who could seamlessly fuse together 18th-century France and a 51st-century spaceship. Combine the fleeting romance between the Time Lord and Madame de Pompadour with those eery clockwork androids and you've got one of the Doctor's finest, most emotional stories."
The End Of Time (Series 4, Parts One and Two)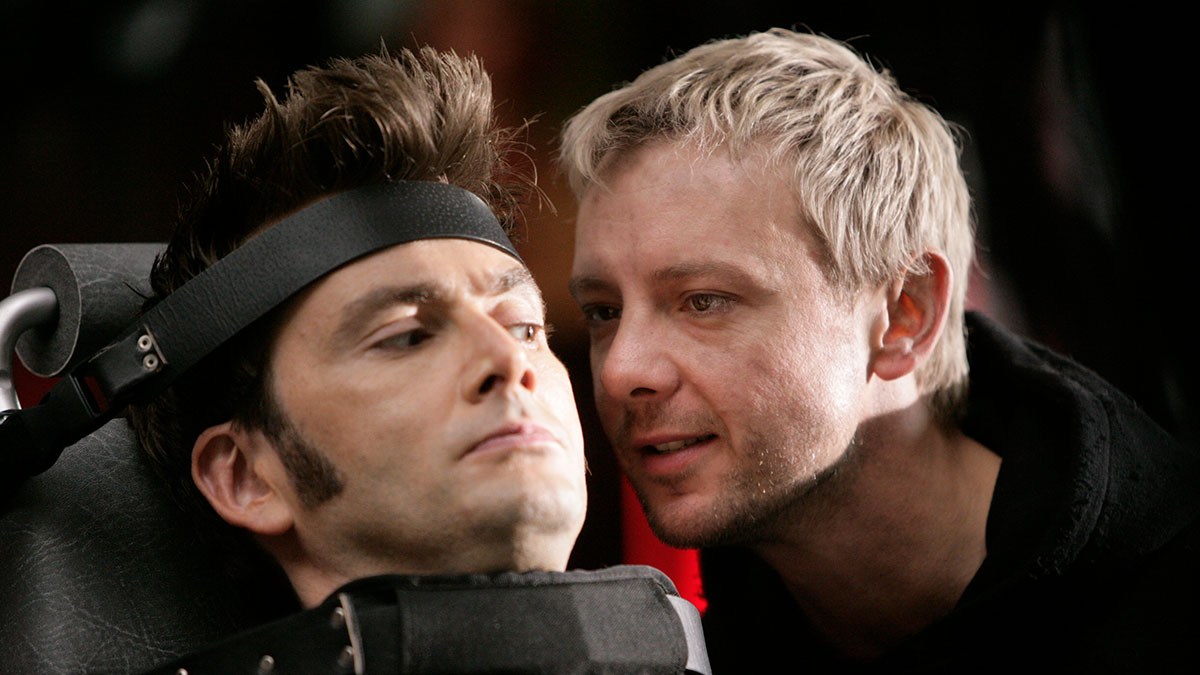 This one was always going to be a tear-jerker. The last outing for both David Tennant as the Tenth Doctor and writer and showrunner Russell T Davies, Davies' description of the story as "huge and epic, but intimate" couldn't be more apt. With the Doctor's longtime adversary, The Master, back in the picture, the race is on to save Earth. But an even greater threat lies on the horizon; a darkness that heralds the end of time itself! It proved a thrilling, touching finale to Tennant's tenure as the Doctor, and provided another incredibly memorable final line.
Chosen by: Account director, Ed Boost
"As a longtime fan, while it was obvious that the show would always go on after this episode, it really felt like every episode had been leading up to this point. And despite the hype, it didn't disappoint! Former James Bond star Timothy Dalton was brilliant as the mysterious Narrator, and who could forget Tennant's tear-inducing final farewell as the Doctor – "I don't want to go." I wasn't crying, I was just cutting onions… on my sofa."
Find Doctor Who series 1-10 in Catch Up > BBC iPlayer
TV channels: Channel line-ups are subject to change and regional variations. TV packs currently exclude some teletext services.
HD: HD TV required to view HD channels. Number of inclusive HD channels depends on package.
On Demand included with TV M+/Mix TV and above. Content available to view depends on TV package. Time limits apply for viewing chargeable On Demand content – see virgimedia.com. Once purchased, all chargeable On Demand content must be viewed within 48 hours. Premium channels and upgrades must be kept for at least 30 days.
Image credits: Doctor Who © BBC