Skip to main content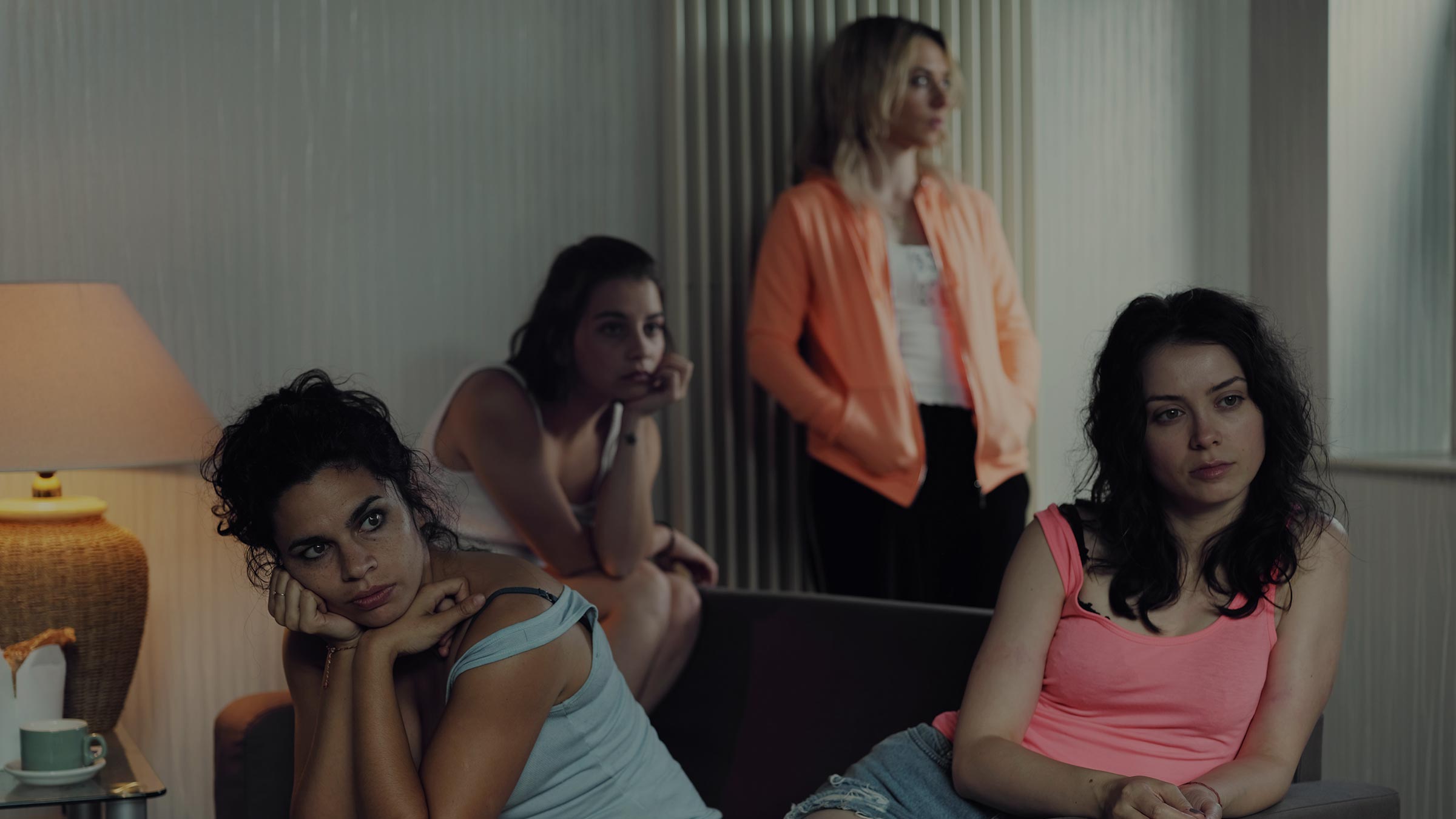 Part of the BBC's Why Slavery? season, this is a film that refuses to pull any punches and will make a real impact on every single viewer
Available until Sunday 3 February on BBC iPlayer. Find it in Catch Up > Channels > BBC iPlayer
Doing Money is based on the true story of a young Romanian woman who was abducted on the streets of London in 2011, trafficked to Ireland and forced into sex slavery for nine months. "Ana" (not her real name) is confined alongside two other girls who have also been trafficked, ruled over by kidnapper Luca, "mother pimp" Ancuta and her boyfriend Ionut – all played by Romanian actors.
The film begins at the end, with Ana (Anca Dumitra) on her way to speak to the police after escaping her ordeal. As several men glance over at her, we hear her thoughts: "He's looking at me as if he knows me. Perhaps he does… Sometimes I think every man in the city understands I was doing money. Do they understand I was someone who could not say no?"

Originally shown on BBC Two, it's one of six new films produced for the Why Slavery? season in collaboration with the Open University. Maid In Hell, A Woman Captured, Selling Children, I Was A Yazidi Slave and Jailed in America were also produced for BBC Two, BBC Four and BBC iPlayer.
Doing Money (slang for selling sex) stays true to Ana's story and was created with her cooperation, alongside the Northern Ireland police officers involved in her case. Ana has seen the film, executive producer Alex Cooke says. "It's hard for her to watch, but she feels she's been heard and her voice has been heard. We asked her if she would trust us, and she did."
It was also challenging for Dumitra, pictured below, to play the part. "I cried from the beginning to the end, because it's such a powerful story. It was a strong role to play, so I'm very humble and grateful for this experience. The most difficult part is that it's a real-life story. For a moment, you forget something like this could happen to any one of us."
Last year alone, almost five million women and girls endured forced sexual exploitation worldwide. That's why, says director Lynsey Miller, it was vital Ana's story could resonate. "We wanted to say she could be like you or me, and what was happening to her wasn't extraordinary, unfortunately. We wanted all the girls to have different personalities and different looks, so you'd say, 'Oh God, she's like my sister'."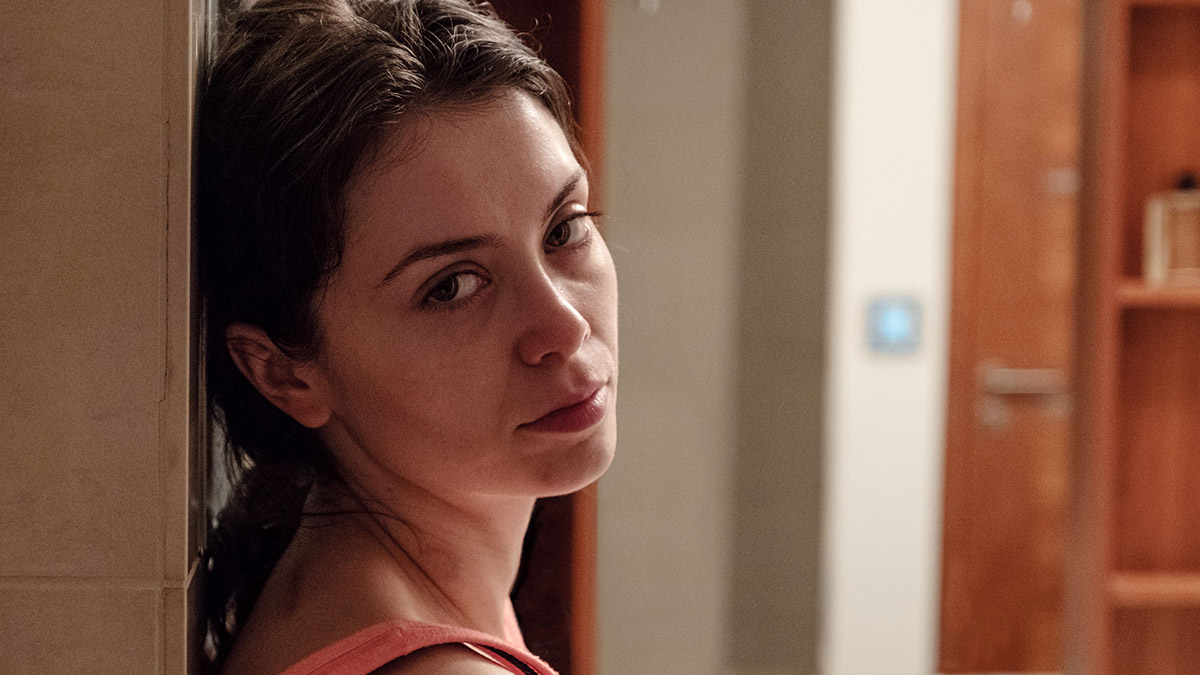 In her script, Gwyneth Hughes – who wrote ITV's recent hit Vanity Fair – focused on small details, such as Ana's glasses being taken from her. Ana's subsequent blurry haze is then highlighted on screen with soft focus shots. Hughes explains, "I've been four-eyed all my life, and it ratchets up the nightmare so much, as if it's not a bad enough nightmare. Her vulnerability is so enormous in that situation."
Yet there's one gnawing question audiences may ask: why didn't she fight back? But for Hughes, it's obvious. "Ana was always terrified what would happen next was worse than what was already happening," she explains. "They might kill her mother. They might also kill her. When you're in a state of constant, total terror, you can't move.
"It's amazing how much agency and ability Ana retained to imagine escaping. It's the extraordinary thing about her – she retained some spark to imagine freedom, all the time fearing for her life."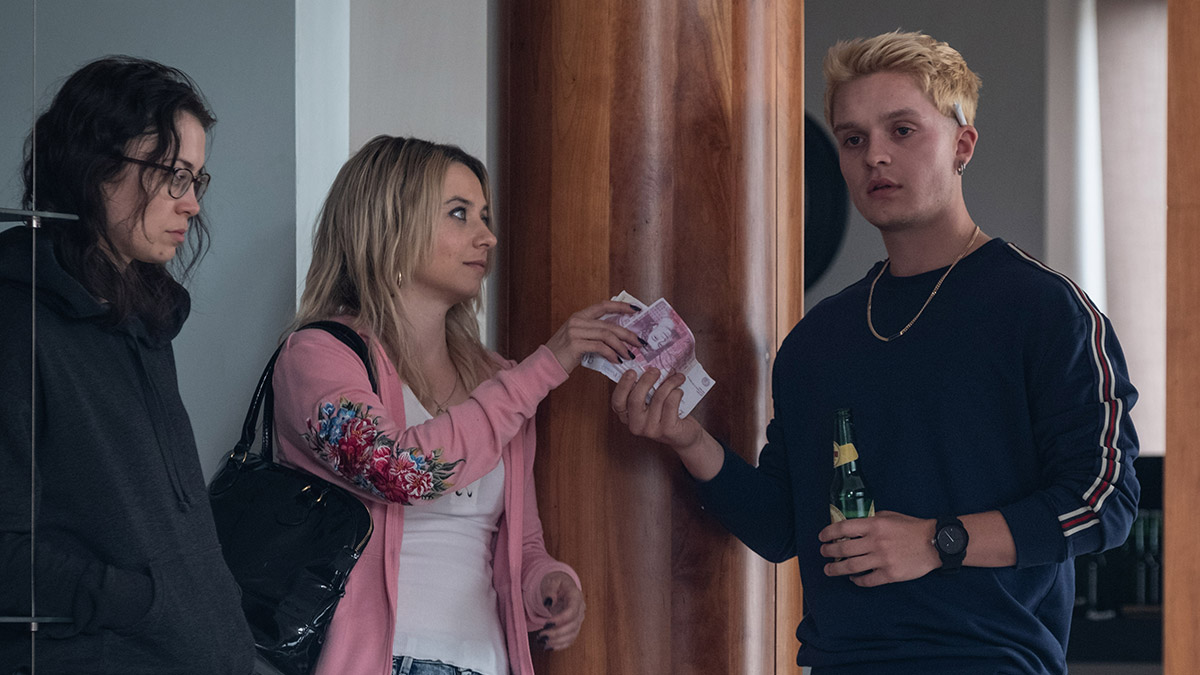 Doing Money implies, rather than shows, the brutality Ana endured at the hands of her tormentors. This was a deliberate choice so as not to make the material "sexy" – something that was championed by a film-making team that was predominantly female, which itself was another conscious decision.
"We wanted a female director, a female camerawoman [Spanish cinematographer Neus Ollé] and we wanted a woman's gaze," says Cooke. "It was written by a woman and it's a story from the point of view of a woman. Often, you don't get these stories told from the point of view of the woman. A man didn't save Ana – she saved herself."
Despite the subject matter, there is a somewhat happy ending to Ana's story. After she escaped and talked to police about her ordeal, Ana's testimony helped secure the passing of the Human Trafficking and Exploitation Act in 2015 – the first new law against slavery in the UK for almost 200 years. It made Northern Ireland the first place in the UK where buying sex was considered a crime, and now offenders can be sentenced to anything up to life in prison.
While Doing Money may leave you feeling helpless, one of the key officers involved in the original investigation stresses the importance of reporting anything suspicious. DI Dougie Grant (played in the film by Downton Abbey's Allen Leech) says that Doing Money "highlights the abhorrence of human trafficking. It was a very challenging investigation and the film reflects what everyone went through. If you can save one more victim from showing this programme, it's a success."
To report a case of modern slavery, call the helpline on 0800 0121 700 or report it online at the modern slavery helpline website.
Doing Money is available until Sunday 3 February on BBC iPlayer. Find it in Catch Up > Channels > BBC iPlayer
TV channels: Channels, content and features available depend on your chosen package. Channel line-ups and content are subject to change at any time and to regional variations.
Interviews: Any opinions expressed in interviews are those of the interview subject and not those of Virgin Media.
Image credits: Doing Money © BBC – Photographer: Phil Sharp