Skip to main content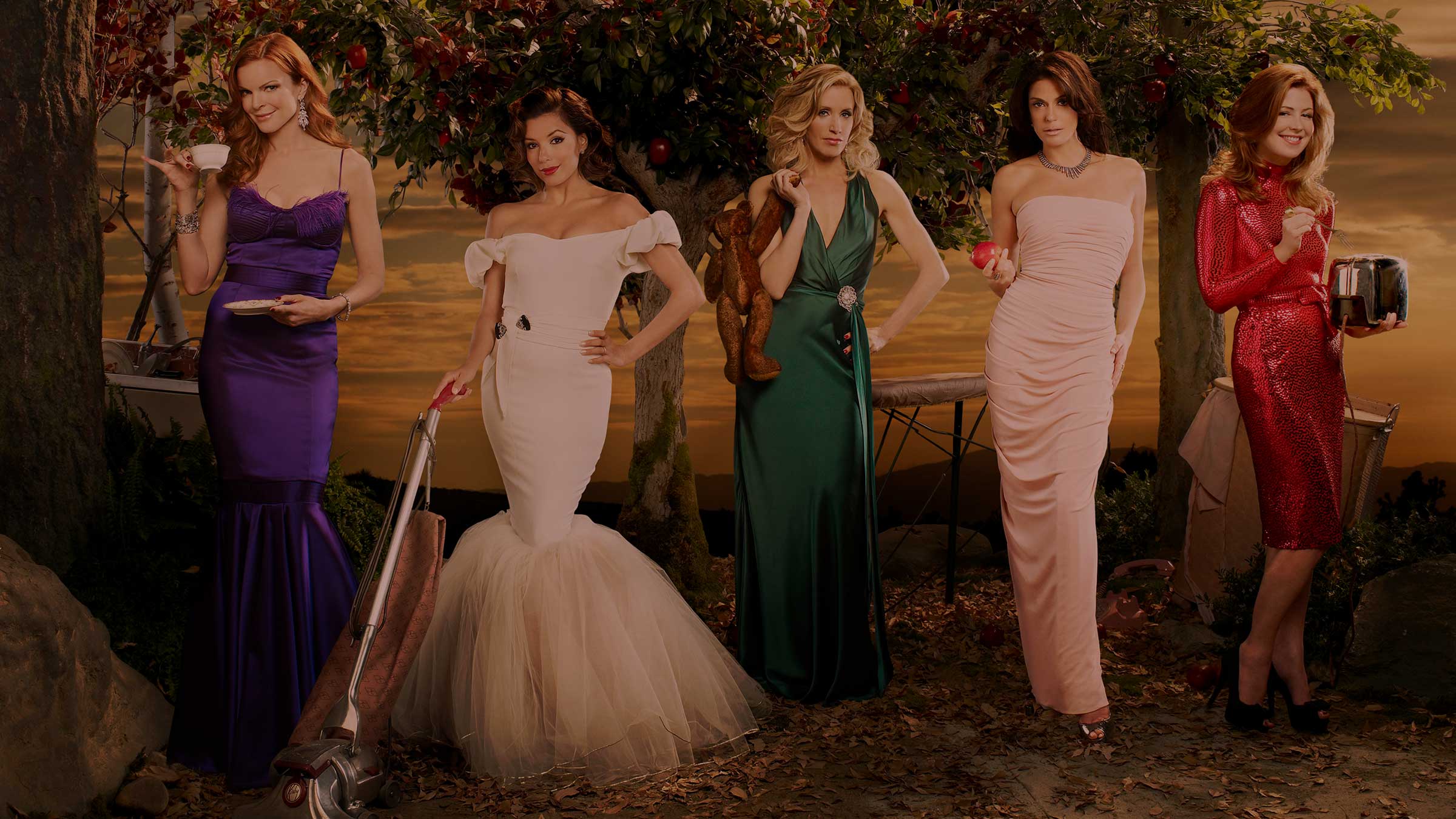 Perfect lawns, interfering neighbours and lots and lots of murder – this show has it all…
Find Desperate Housewives seasons 1-8 in On Demand > Box Sets > ABC Studios
WARNING. This feature contains spoilers. And lots of them.
'Twas autumn 2004. Sex And The City was gone, and every other new series around seemed to be a reality show about rich people.
Then Desperate Housewives happened. Susan, Bree, Gabrielle, Lynette and Edie waltzed on to our screens, with their tumultuous lives and perfectly tamed hair, and we were smitten.
Tragic, comic and everything in between – Desperate Housewives did more than just fill the gap that Sex And The City left. It opened its white picket gate to a whole new genre. With all eight seasons now available to watch for Full House TV customers, here is why Desperate Housewives was, is and always will be utterly brilliant…
At its core, it's an Agatha Christie-style mystery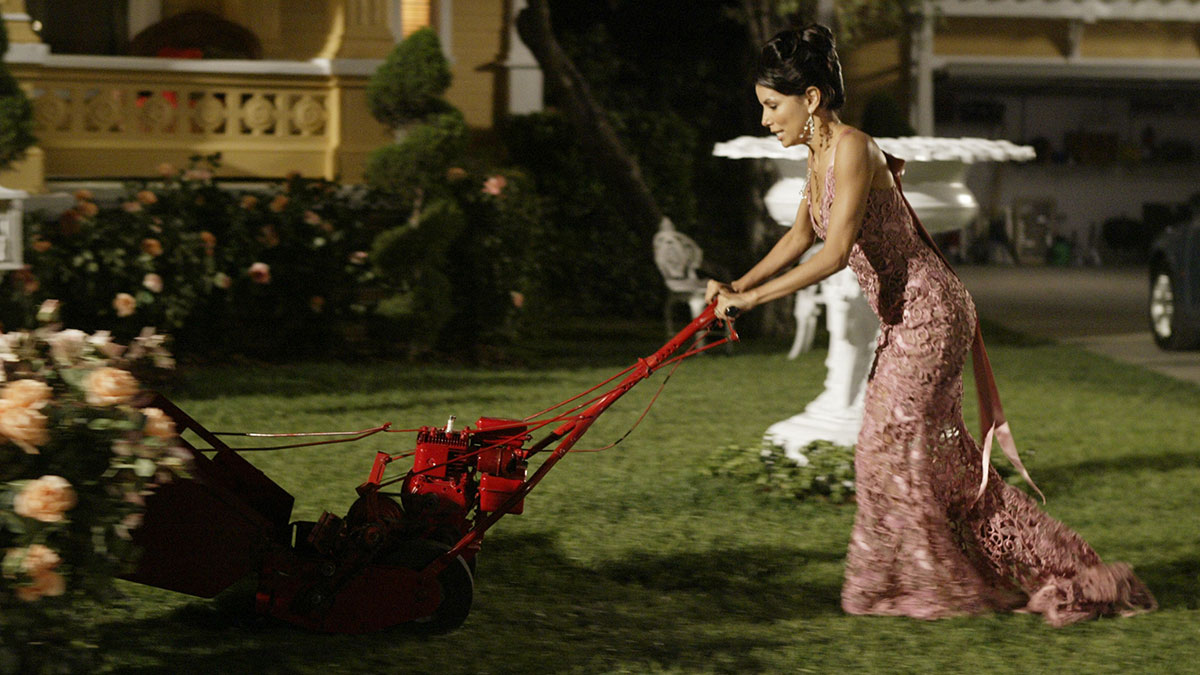 If Miss Marple mowed her lawn in heels, it would look a little bit like Desperate Housewives. The show starts with the surprise suicide of Mary Alice Young, one of Wisteria Lane's inhabitants, and her neighbours' suspicions about her husband and son's involvement. As the show progresses, the characters' turbulent personal lives start to take precedence – but each season still pivots around a central whodunnit, normally a dead body or a weirdo new neighbour with a bleak secret.
It has all the melodrama of a soap
Adultery, bribery, blackmail, pill-popping, cancer, car crashes, plane crashes, murder, evil stepfathers, babies switched at birth, fake deaths, fake pregnancy, eco-terrorism, bodies in the freezer, bodies in the country club, bodies in the basement… Wisteria Lane makes Albert Square look like Balamory.
It defined the dramedy genre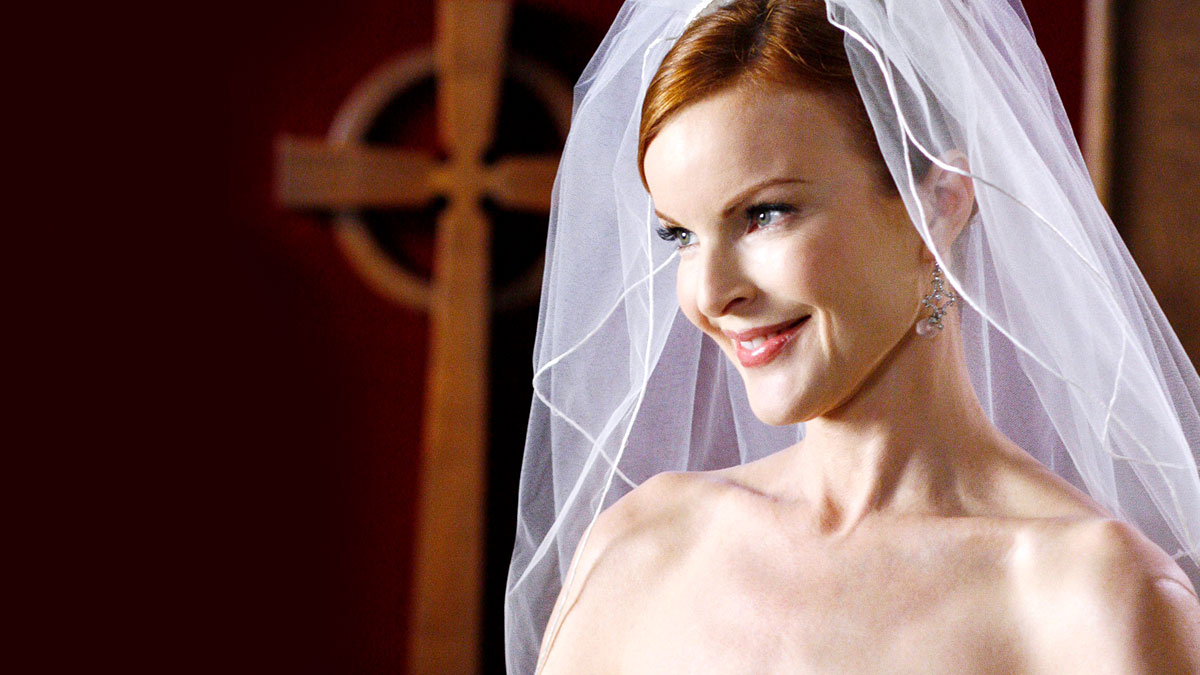 Orange Is The New Black, Ugly Betty and Glee should all raise a glass to Desperate Housewives. It puts the fun in dysfunctional. And no one pulls off tragicomedy quite like Bree Van de Kamp (played by the wonderful Marcia Cross, above). For example, after telling her family that her son Andrew has run over Carlos' mother, she rounds off the announcement with: "Everybody should go wash up. We're having pancakes for breakfast." Bree's always got her priorities straight.
The women themselves are curiously relatable
The 90s has the Spice Girls. The noughties has the Housewives. Are you a Susan, a Bree, a Lynette or a Gaby? We've all got our housewife spirit animal. And it's thanks to the amazing cast that we feel so enamoured with these frankly appalling women. Many of the actors cut their teeth in soapland so they knew a thing or two about causing a melodramatic commotion. Marcia Cross (Melrose Place), Teri Hatcher (The New Adventures Of Superman), Felicity Huffman (Sports Night) and Eva Longoria (The Young And The Restless) were all moderately famous at the start, but were catapulted to global stardom thanks to the show.
The list of guest stars is second to none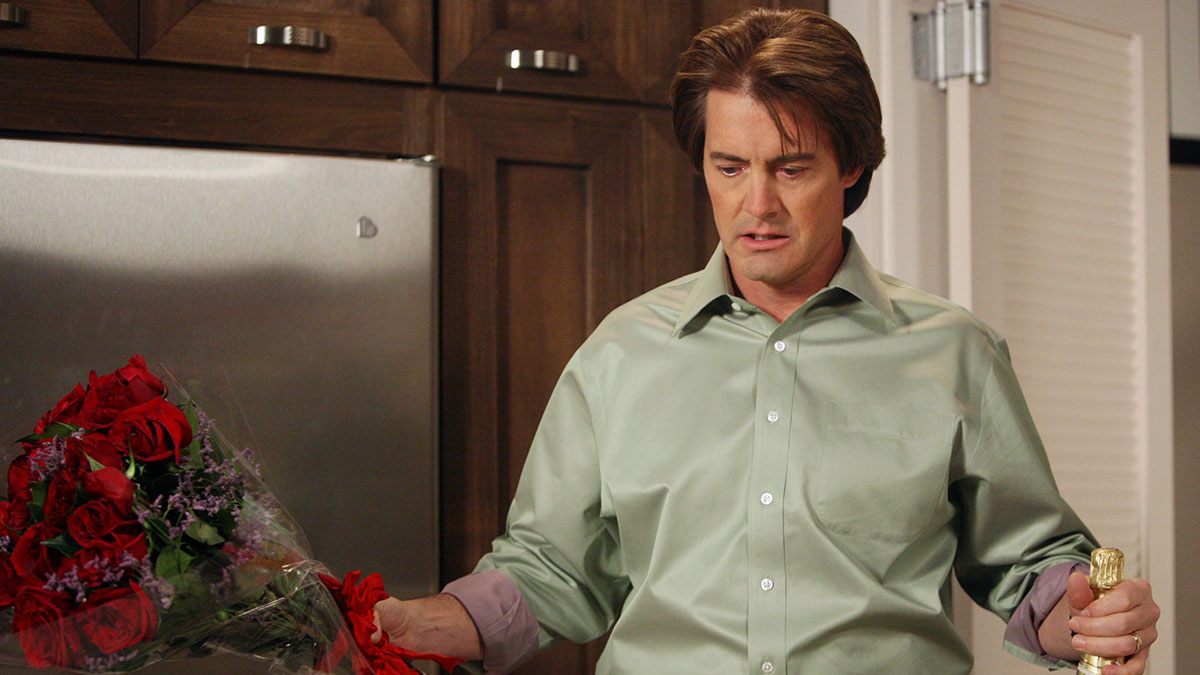 From Bree marrying Coop from Twin Peaks (Kyle MacLachlan) to the likes of Vanessa Williams (Ugly Betty), Jane Lynch (Glee) and a young Chloë Grace Moretz (Kick-Ass) making appearances, re-watch and enjoy saying "OMG it's THAT guy!".

And it's ripe with iconic moments
Brie faking a pregnancy so no one realises it's her daughter who is expecting. Local gossip Mrs McCluskey keeping her husband in the freezer. Carlos going blind and becoming a masseuse, then having miracle surgery and just not being blind any more. The PTA going to war over a politically correct version of Little Red Riding Hood. Oh, and the small matter of the Wisteria Lane Christmas party being interrupted by a PLANE CRASH. It's basically 157 hours of madness. And that's why we love it.
PS... Juanita Solis is Demi Lovato's sister!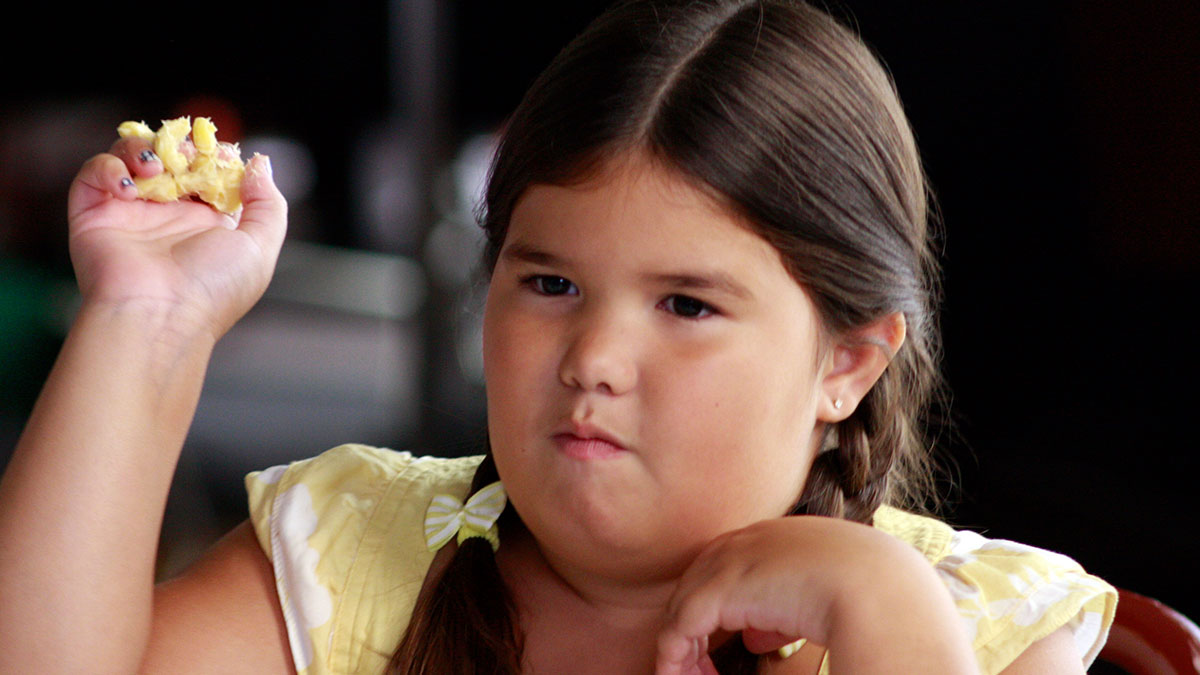 It's the plot twist no one saw coming. In real life, Madison De La Garza, the actor who plays Gabrielle and Carlos' switched-at-birth daughter Juanita (and is one of the show's greatest scene-stealers), is the half-sibling of pop star Demi Lovato. Desperate Housewives is simply the gift that keeps on giving.
Find Desperate Housewives seasons 1-8 in On Demand > Box Sets > ABC Studios
On Demand Content available to view depends on TV package. Time limits apply for viewing chargeable On Demand content – see virgimedia.com. Once purchased, all chargeable On Demand content must be viewed within 48 hours. Premium channels and upgrades must be kept for at least 30 days.