Skip to main content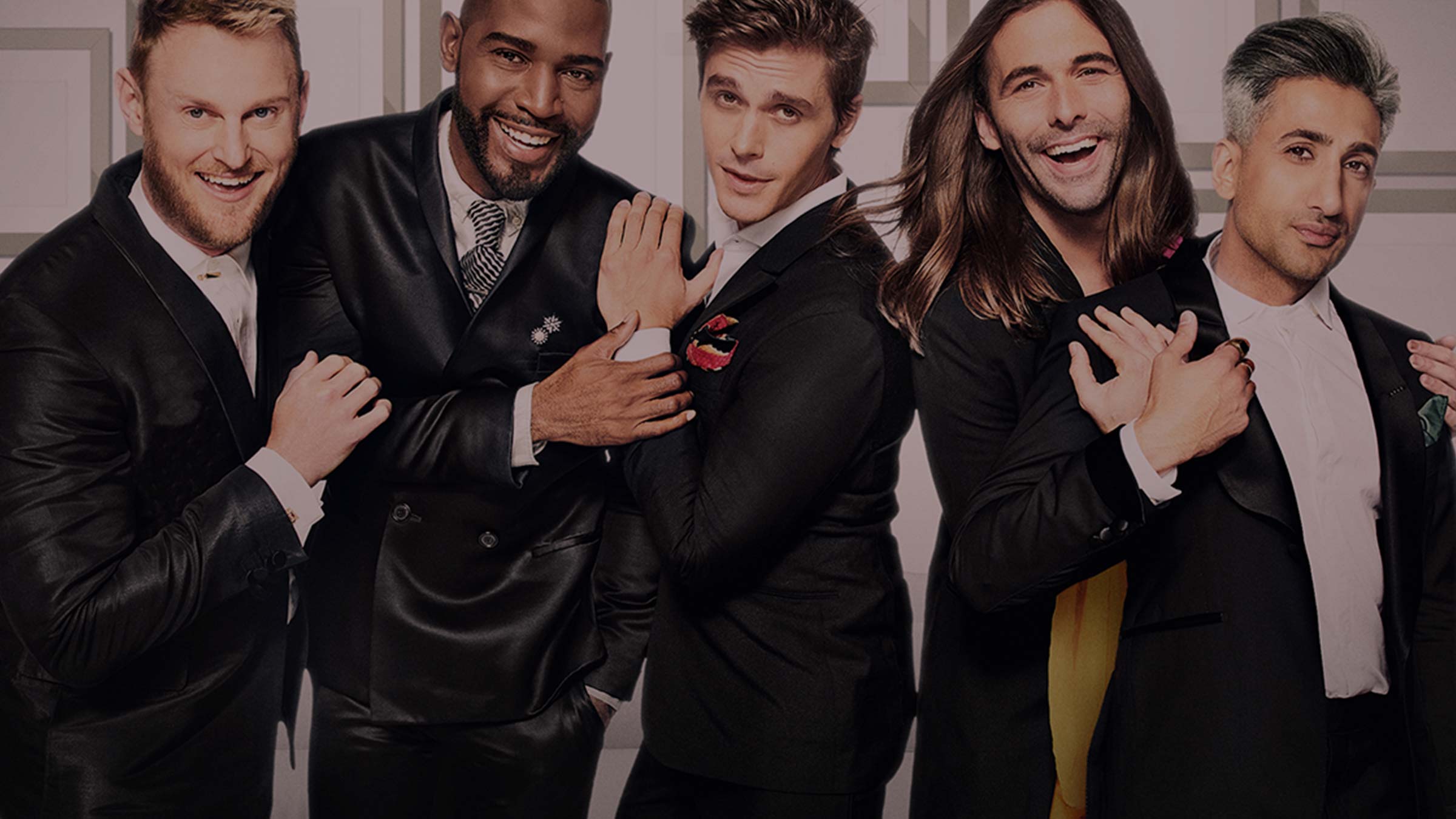 As the temperature rises outside, now is the perfect time to stay in and chill with this month's great new additions to Netflix
Find them on Netflix
From new episodes of Queer Eye – the makeover show that has improved everyone's lives – to the finale of cult sci-fi hit Sense8, it's set to be an emotional rollercoaster of a month.
So without further ado, let's peruse what you need to be watching…
Queer Eye
Find season 1 & 2 on Netflix
There are TV shows, and then there are cultural phenomena. Queer Eye falls into the latter category. What we all thought would just be your standard reboot of an early-noughties makeover show took our expectations, put them in a statement button-up shirt, showed them how to make guacamole, upcycled their furniture and made them live their best authentic truth.
The first season of the all-new Queer Eye took caterpillars from across America and transformed them into beautiful butterflies. Jonathan grooms, Tan updates their wardrobes, Karamo makes them cultured, Antoni gracefully stares into space and does things with avocados and Bobby remodels their entire house in the space of a week. But beyond the superficial updates, the Fab Five invest in getting to know their case studies and what's really missing from their lives.
The second season will see them transform women and a member of the trans community – a change from the previous format of just men. There is only one thing left to say: YASS QUEEN!
Sense8
Find seasons 1 & 2 on Netflix
The Wachowskis, the sibling duo behind The Matrix, are putting Sense8 to bed. But they aren't letting it go quietly. After a Twitter campaign from incensed fans, traumatised by the announcement that season 2 of Sense8 would be the last, Netflix announced a two-hour season finale. The show follows a group of eight "sensates" – strangers from across the world who are mentally and emotionally linked. It stars Tuppence Middleton (War & Peace), Naveen Andrews (Lost) and Miguel Ángel Silvestre (Narcos), and the finale promises to see the eight work together "to protect the future of sensates".
Marvel's Luke Cage
Find season 2 on Netflix from Friday 22 June. Season 1 available now
Set your alarm for 8am on Friday 22 June, because this is when all 13 episodes of the spectacular Marvel show will be released. Brooding bulletproof hero Cage (Mike Colter, Girls Trip) is back to keep the streets of Harlem safe, with help from returning co-stars Simone Missick as Detective Misty Knight and Rosario Dawson as crusading nurse Claire Temple. Mustafa Shakir (The Night Of) will play new villain Bushmaster, while Finn Jones from Marvel's Iron Fist also makes a guest appearance as, er, Iron Fist.
GLOW
Find season 2 on Netflix from Friday 29 June. Season 1 available now
The Gorgeous Ladies Of Wrestling are back! Alison Brie (Community), Betty Gilpin (Nurse Jackie), Sydelle Noel (Black Panther) and Kate Nash (yes, the pop star who brought us "Foundations") are all donning their Spandex once again, with Shakira Barrera joining the cast as a Mexican-American dancer/stripper who signs up for the team. If you missed the first season, it's set in 1985 LA and follows a group of aspiring actresses and grapplers who join a wrestling organisation – but with plenty of drama in and out of the ring along the way. Fans of Orange Is The New Black will love it.
And that's not all!

How to watch Netflix with Virgin TV
If you have a TiVo® box or Virgin TV V6 box, powered by TiVo®:
Press HOME on your remote
Select Apps & Games
Select All Apps
Select Netflix
If you're already a Netflix subscriber, you can also access the app through Search & Discover or by pressing Red on channel 204. Just sign in with your existing login and start watching. And you'll only have to log in the first time you use it. Want more Netflix tips? Then head here.
If you're new to Netflix, then you'll need to subscribe to use the app. The easiest way to do this is by going to netflix.com/virginmedia. You can also subscribe using the Netflix app in Apps & Games.
Netflix: Netflix streaming membership required. If you're new to Netflix, you'll need to register and accept Netflix's terms and conditions of use. Existing Netflix customers can access the service through their TiVo® or Virgin TV V6 box, powered by TiVo®.