Skip to main content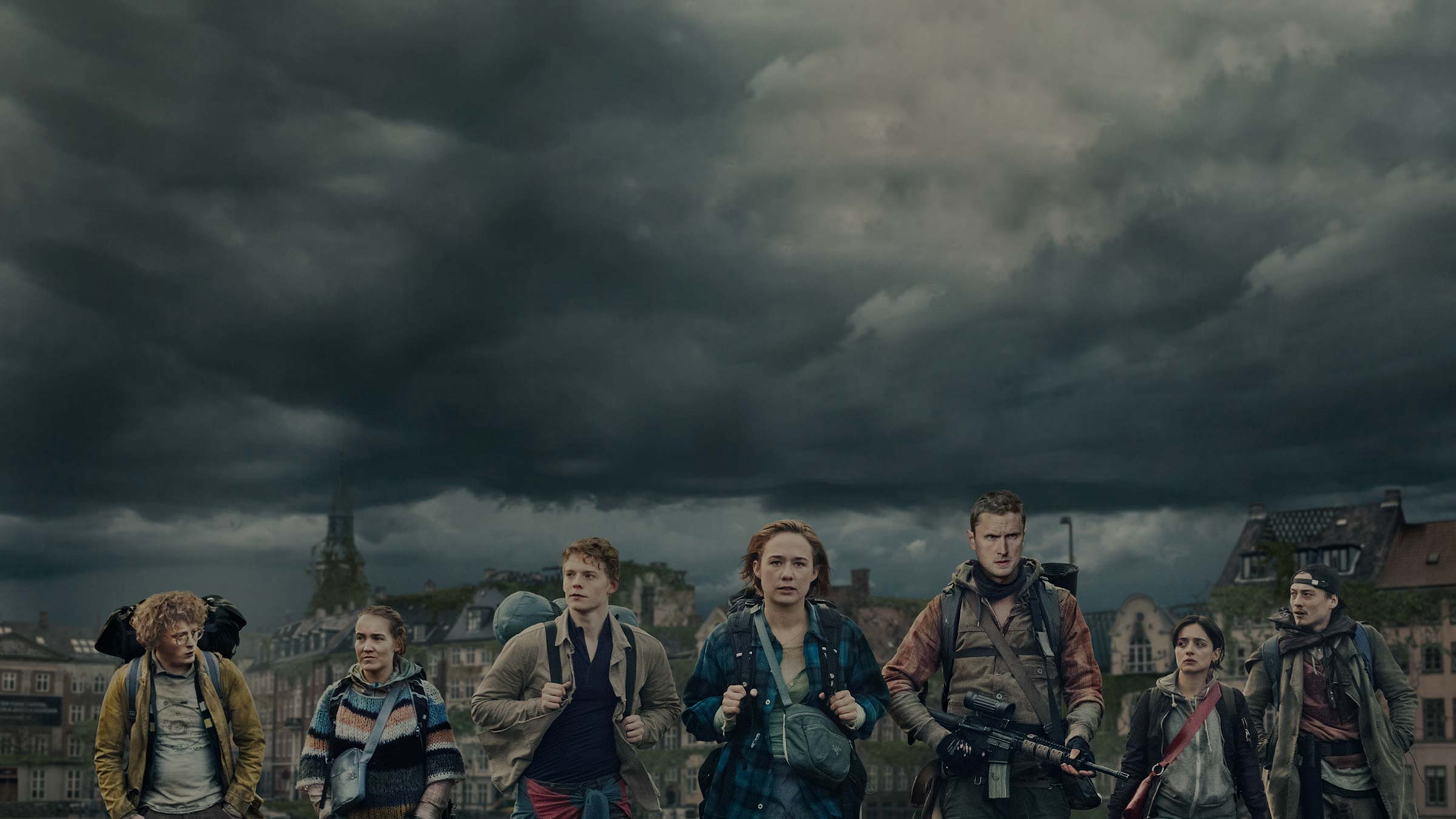 With so many options to choose from, here's your guide to this month's latest binge-worthy wonders on Netflix
Find them on Netflix
May is a truly magical month. There's sunshine, blue skies and a general feeling that all is well with the world. That is, unless you're one of millions who are incapacitated by endless waves of sneeze-inducing, nose-pounding pollen.
So, if you'll be spending the next few weeks hiding from hay fever, or if you're just looking for a new series to entertain you throughout those lazy spring evenings, here are the latest Netflix crackers to help alleviate any May-day doldrums…
Find it on Netflix now
In a nutshell… If ever there was a series that ensured you'd never forget your umbrella again, it's this riveting Danish drama. When heavy rainfall spreads a deadly virus across Scandinavia, two siblings emerge from their underground shelter to find a world vastly different from the one they left behind.
How much time? With just one season of eight 45-minute episodes, it should be relatively easy to demolish it in its entirety within a few evenings (or one The Rain-soaked day).
You'll like this if you like… Dark, mysterious Scandi dramas such as The Bridge or The Killing, and anything remotely apocalyptic, like The Walking Dead.
Safe
Find it on Netflix now
In a nutshell… Where is Jenny Delaney? It's the question plaguing Tom (Dexter's Michael C Hall), the widowed father of the missing girl, and it will have you combing every scene for clues as you watch him try to uncover the truth. Amanda Abbington (Sherlock) co-stars in this intriguing British thriller.
How much time? The first series clocks in at a manageable eight hour-long episodes, so it shouldn't prove too taxing. But, with a story this gripping, a mystery-filled weekend could well and truly be on the cards.
You'll like this if you like… Perplexing and distinctly British dramas such as Doctor Foster and Liar, in which years of secrets seem to ooze from every character and line of dialogue.
Arrested Development season 5
Find season 5 on Netflix from Tuesday 29 May. Seasons 1-4 available now
In a nutshell… Five years on from the revival, the Bluth family (incuding Ozark's Jason Bateman, Search Party's Alia Shawkat and Juno's Michael Cera) are back for another painfully hilarious season that's packed to the rafters with farcical misunderstandings and awkwardness.
How much time? Season 5 has 17 episodes, so with the four previous ones there's over 40 hours of comedy on offer.
You'll like this if you like… Well, Arrested Development, to be honest. But if this is the first time you've encountered the Bluths, Modern Family is another madcap sitcom featuring an equally sprawling and dysfunctional clan.
And that's not all…
How to watch Netflix with Virgin TV
If you have a TiVo® box or Virgin TV V6 box, powered by TiVo®:
Press home on your remote
Select Apps & Games
Select All Apps
Select Netflix
If you're already a Netflix subscriber, you can also access the app through Search & Discover or by pressing Red on channel 204. Just sign in with your existing login and start watching. And you'll only have to log in the first time you use it.
If you're new to Netflix, then you'll need to subscribe to use the app. The easiest way to do this is by going to netflix.com/virginmedia. You can also subscribe using the Netflix app in Apps & Games.
Netflix: Netflix streaming membership required. If you're new to Netflix, you'll need to register and accept Netflix's terms and conditions of use. Existing Netflix customers can access the service through their TiVo® or Virgin TV V6 box.