Skip to main content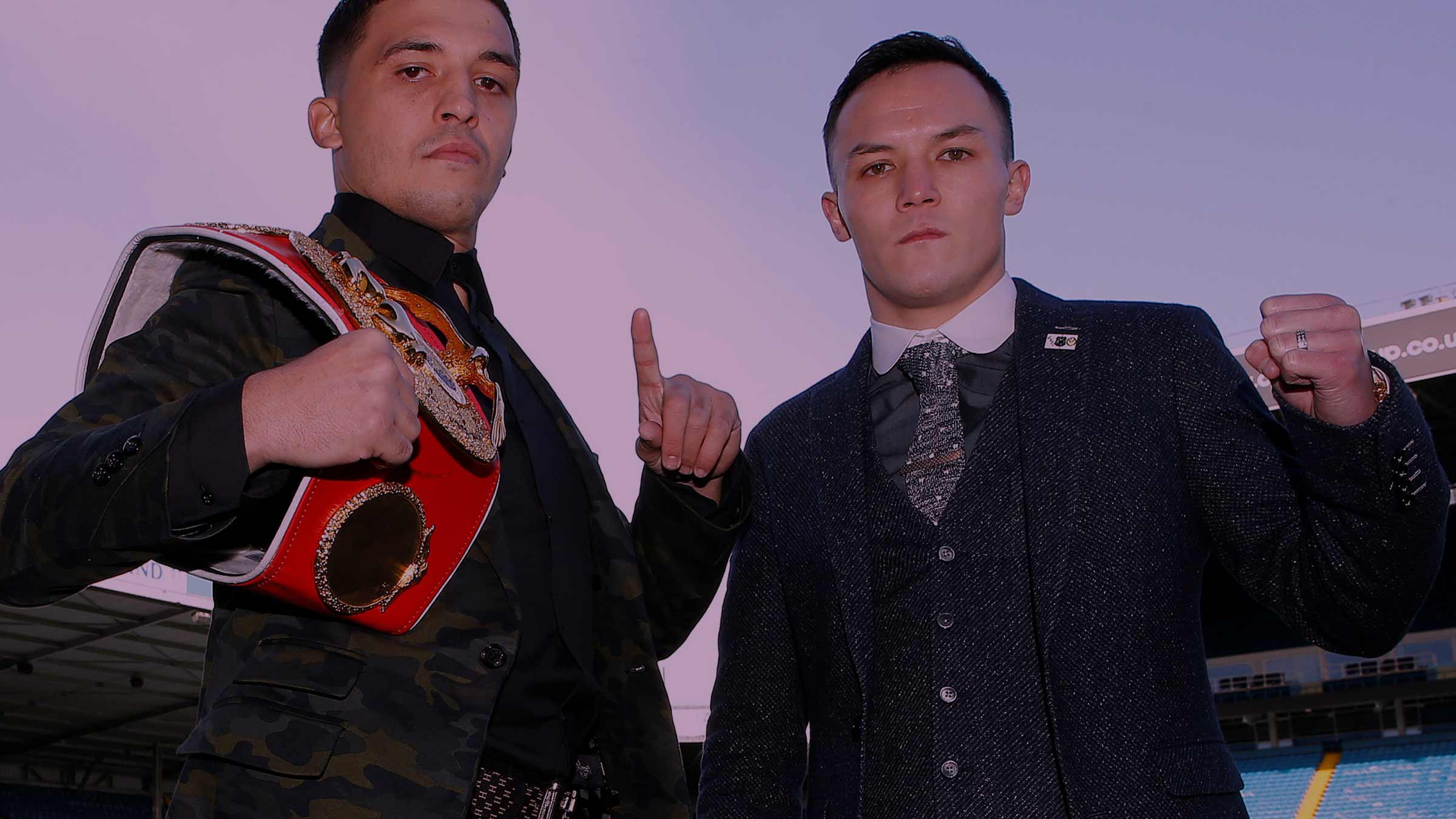 Britain's two best featherweights will go toe-to-toe at Elland Road in Leeds this Saturday night…
Saturday 19 May, from 7.30pm, BoxNation (CH 546)
There are three reasons why Lee Selby and Josh Warrington's featherweight title clash is the most anticipated British boxing match of the year so far. First, the two boxers are at the top of their game – with 31-year-old Selby holding the IBF Featherweight title and unbeaten 27-year-old Warrington occupying the position of number one contender. Second, fans have been waiting and waiting for this bout to happen (the contest was first mooted in early 2016). Third, the two fighters really do not like each other.
"This is a fan-friendly fight that is guaranteed to entertain," believes promoter Frank Warren. "There really is no love lost between these two and now they finally get to settle their feud." But who's going to win? It depends who you ask. According to Selby, the fight is a stepping stone to greater things. "The plan is to beat Warrington and then go over to Belfast and beat Carl Frampton," he says.
According to Warrington, it is his time. "You can't mess with destiny," he smiles. And according to Warren, it's too close to call. "Whether the relentless volume punching of Josh can unhinge the stylish probing of Lee, we'll have to wait and see," he says. To make things even more exciting, the clash is taking place in front of a sell-out crowd at the Elland Road stadium in Warrington's home city of Leeds.
"With the support of an entire city behind me, I'm going to create history," smiles the challenger, who is planning to whip his fans into a frenzy by using the Kaiser Chiefs' I Predict A Riot as his walk-on song.
It promises to be some show but, according to the champ, that's all it is. "If they're banking on me being unravelled by the crowd during my ring walk, they've got another thing coming," says Selby. "I've boxed away from home in London, Ireland and Liverpool, so it's nothing unusual. At the end of the day, it's just going to be me and Josh in the ring."
The big fight begins at 10pm on BoxNation but, before then, viewers can enjoy a top-quality undercard that includes Nicola Adams OBE's fourth professional bout. "This is going to be a huge event for the city of Leeds and all of Yorkshire, and I'm delighted to be a part of it," smiles the two-time Olympic gold medallist.
Got all that? Fantastic, then it's time to check out the stats on the boxers (from their reach to their KO record) and see how these big-fight rivals match up with our tale of the tape…


How to subscribe to BoxNation
For just £12 a month you will get exclusive access to the big live fights from all around the world and all the behind-the-scenes access to the boxing world you could want. There's no minimum term and no registration fee.

To watch...

Virgin Media TiVo® Service: Press Home > Apps & Games > All Apps > TV Channel Upgrages and follow the instructions
Non Tivo® Service: Press Home > Interactive > TV Channel Upgrades