Skip to main content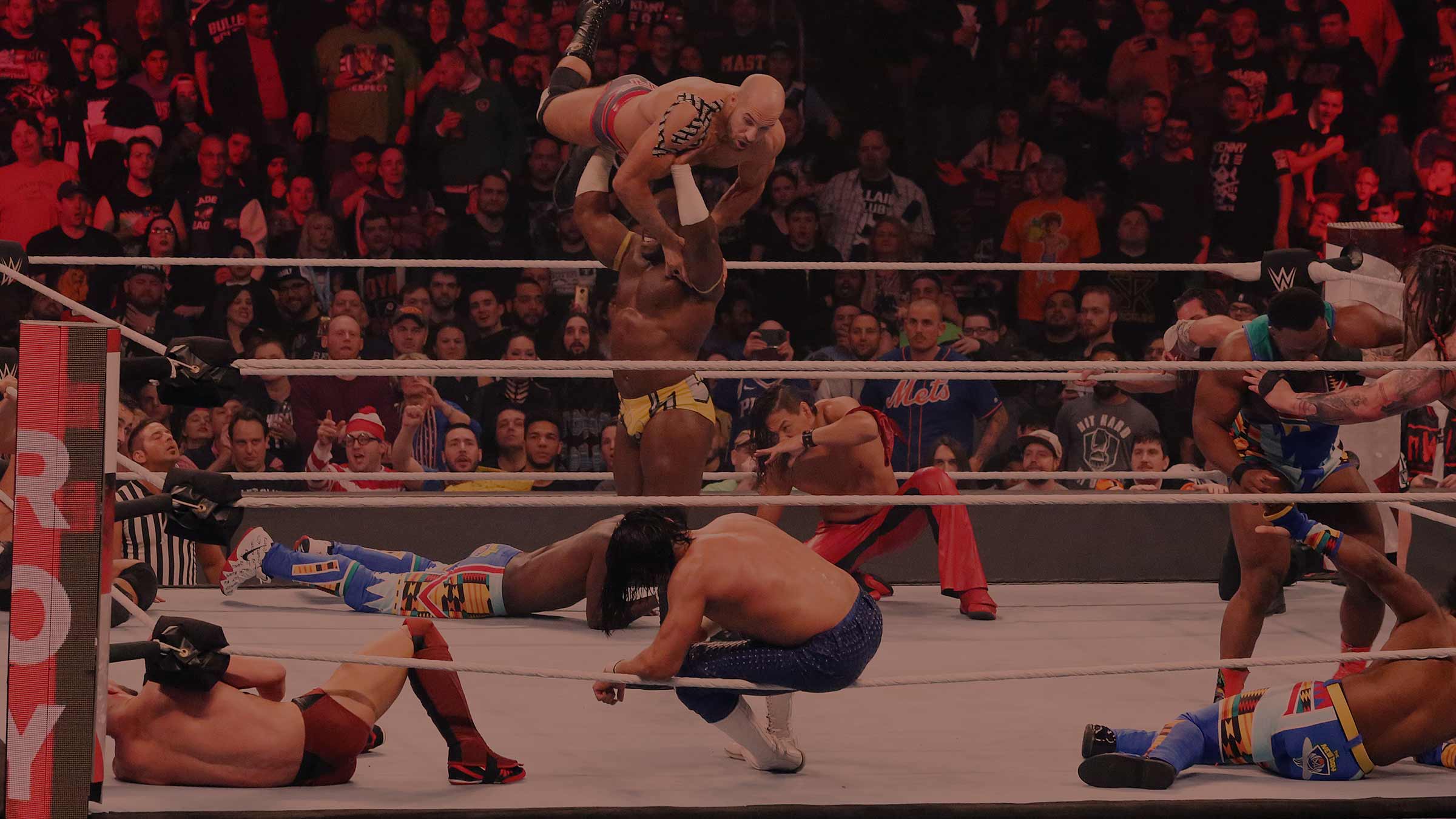 Want to get back into the wild world of WWE? Then this spectacular night of action is the perfect place to start
WWE Royal Rumble, Sunday 27 January, 12 midnight (early Monday morning), Sky Sports Box Office. £19.95 (SD only). Booking opens 6am, Tuesday 22 January
Say the words "Royal Rumble" to even the most out-of-the-loop wrestling fan and their mind will instantly fill with images of greased-up wrestlers slugging it out in the ring.
One of the WWE's annual "big four" events, the Rumble has been an iconic, fist-pumping fixture in the wrestling calendar for more than three decades, and this year's extravaganza comes to you live from Phoenix, Arizona on Sky Sports Box Office.
The rules are simple: 30 competitors enter the ring one by one and battle it out, and any players that get thrown over the top ropes and out of the ring are eliminated from the competition. The prize for the last person standing? A shot at a world title at WrestleMania. But there's more to the Royal Rumble than the Royal Rumble itself. With loads of title matches also featuring, this pay-per-view event is all killer and no filler.
We bet you're already readying your steel chair in anticipation of this knockout night of entertainment. But if you're still not convinced, here's five reasons why you should get stuck in…
1. It's a glorious free-for-all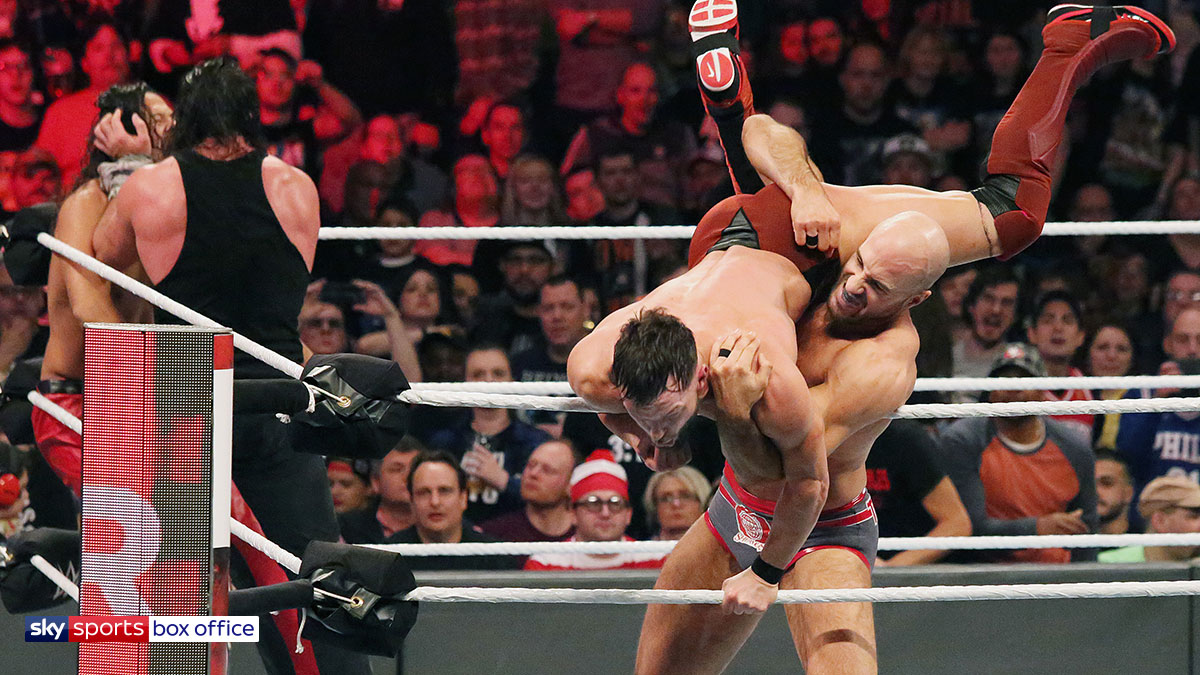 There's something fundamentally awesome about seeing a load of wrestlers scrapping in the ring at the same time – you get to see competitors who don't normally face each other squaring off and up-and-coming stars try their hardest to put their name on the map. Ultimately, it's just absolute, jaw-dropping pandemonium, where anything can happen!
2. There are TWO Rumbles!
Yep, you read that correctly. With women's wrestling playing a pivotal part in the resurgence of WWE, there's now an all-women Rumble to enjoy! After debuting in 2018 to great acclaim, expect this match, which features 30 of the best ladies in the business, to up the ante and deliver a high-octane showdown to remember.

3. There are always surprise entrants
One thing you can be sure of at the Royal Rumble is that a series of mystery competitors will emerge from the woodwork. In recent years, old-school superstars like Bubba Ray Dudley, Rob Van Dam, Diesel, Diamond Dallas Page and more have laced up their boots and got stuck in, so if you're looking for a nostalgia trip, this pay-per-view event is where you'll find it.

4. So. Many. Title. Fights.
On top of the two Rumble matches, a whole host of belts will be on the line as some of the biggest names go head to head in a series of unmissable singles clashes. Brock Lesnar will be defending his WWE Universal Championship title against Braun Strowman, AJ Styles will take on Daniel Bryan for the WWE Championship and WWE Raw Women's Champion Ronda Rousey will face Sasha Banks.

5. The road to WrestleMania starts here!
The winner of both the men's and women's Rumbles will get a shot at a world title at WrestleMania 35, which takes place in New Jersey on Sunday 7 April. What does all of that mean? It means the next few months are going to be filled with twists, turns and feisty feuds – but not before the Royal Rumble gets things up and running this weekend on Sky Sports Box Office.

How to order
Go to Home > On Demand > Live Events. To view your booking, once purchased, go to On Demand > Live Events.
Want more big fight action?
From blockbusting boxing bouts to wild nights of WWE wrestling and MMA matches from the UFC and beyond, it's all on our homepage…
This is a live event only and cannot be recorded.
Price includes scheduled repeats on: Monday 28 January at 10am, 4pm and 10pm; Tuesday 29 + Wednesday 30 at 6am, 12pm, 6pm and 12am; and Thursday 31 January at 6am and 12pm