Skip to main content
With new content added every week, On Demand is the place to be for brilliant Box Sets to entertain you and the kids over the summer holidays
Find them in On Demand > Kids
It's the beginning of the summer holidays and the kids are steadily adopting a "too-cool-for-school" mindset as the realisation that they have lots of free time and little or no homework slowly dawns.
While there's no doubt they'll be having fun in the sun, when it's time to come indoors, there's a sizzling selection of shows for them to enjoy (plus a fantastic film for any little footy fans). So whether it's a firm favourite you're after or something new, consider your summer viewing sorted.
Check out our pick of the shows you can watch right now, plus we round up some of the other awesome shows landing in On Demand over August.
Ben 10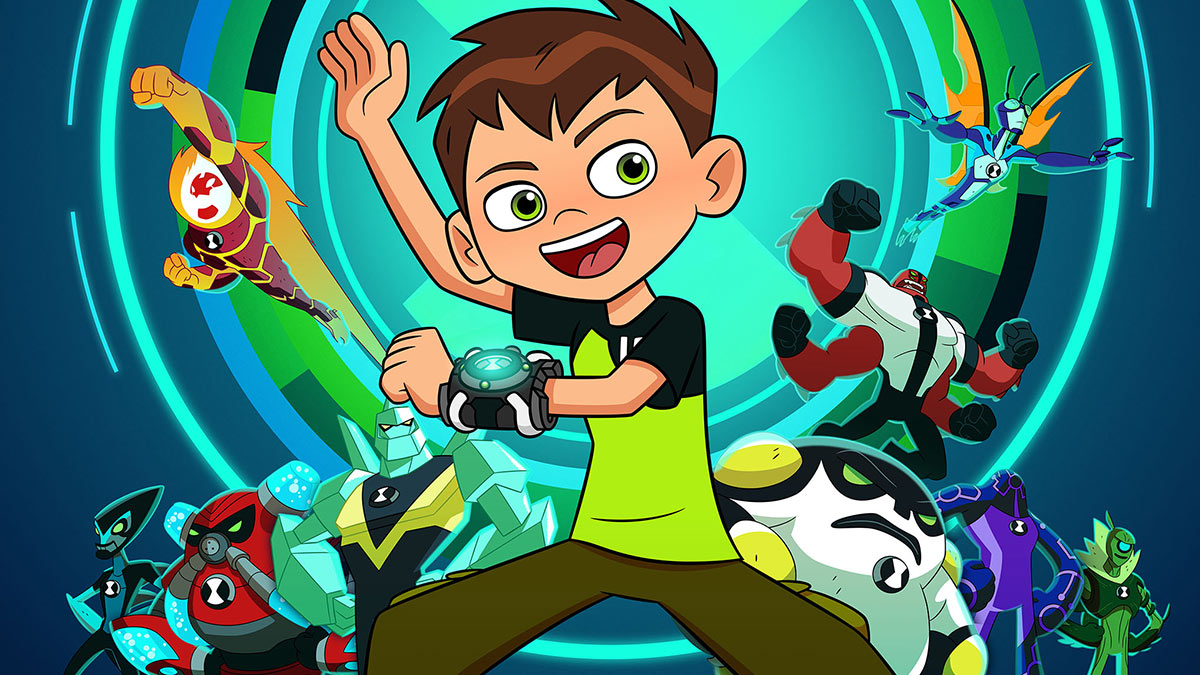 Find Ben 10 in On Demand > Kids
Guess how many episodes of Ben 10 are available in On Demand? Three hundred! Join Ben Tennyson, a 10-year-old boy who uses his Omnitrix device to transform into one of ten different alien alter egos, all with their own skillsets and powers. And just as well, as all kinds of dastardly villains are on the loose!
SpongeBob SquarePants
Find SpongeBob SquarePants in On Demand > Kids
At the bottom of the Pacific Ocean lies the town of Bikini Bottom and "a pineapple under the sea", which is home to SpongeBob SquarePants and his pet snail Gary. Just across the way lives his long-suffering neighbour, Squidward Tentacles, who can often be found grumbling about the exploits the loveable sponge and his best friend, starfish Patrick Star, get into. Sit down with a Krabby Patty (or something similar, since the recipe is a secret) and dive right in.
Peppa Pig
Find Peppa Pig in On Demand > Kids
Follow Peppa Pig and her friends as they play dress-up, splash about in muddy puddles and get up to all kinds of mischief. While your kids are being entertained, they'll also be learning about their emotions and how to deal with challenging situations.
Scooby-Doo, Where Are You!
Find Scooby Doo Where Are You! in On Demand > Kids
Take a ride with Velma, Fred, Daphne, Shaggy and the lovable Great Dane himself, Scooby-Doo, in their Mystery Machine. A timeless classic, it's the perfect show to Scooby snack on, and always manages to up the ante with its antics, high jinks and general "jinkies"!
Nicky, Ricky, Dicky & Dawn
Find Nicky, Ricky, Dicky & Dawn in On Demand > Kids
Dawn Harper and her brothers Nicky, Ricky and Dicky are quadruplets who know how to quadruple their fun. Sure, they have their differences, but they're always ready to work together when it matters. Join this bunch of loveable pre-teens as they navigate the challenges of everyday life, including planning their own "grown-up" birthday party and watching their first scary movie.
Horrid Henry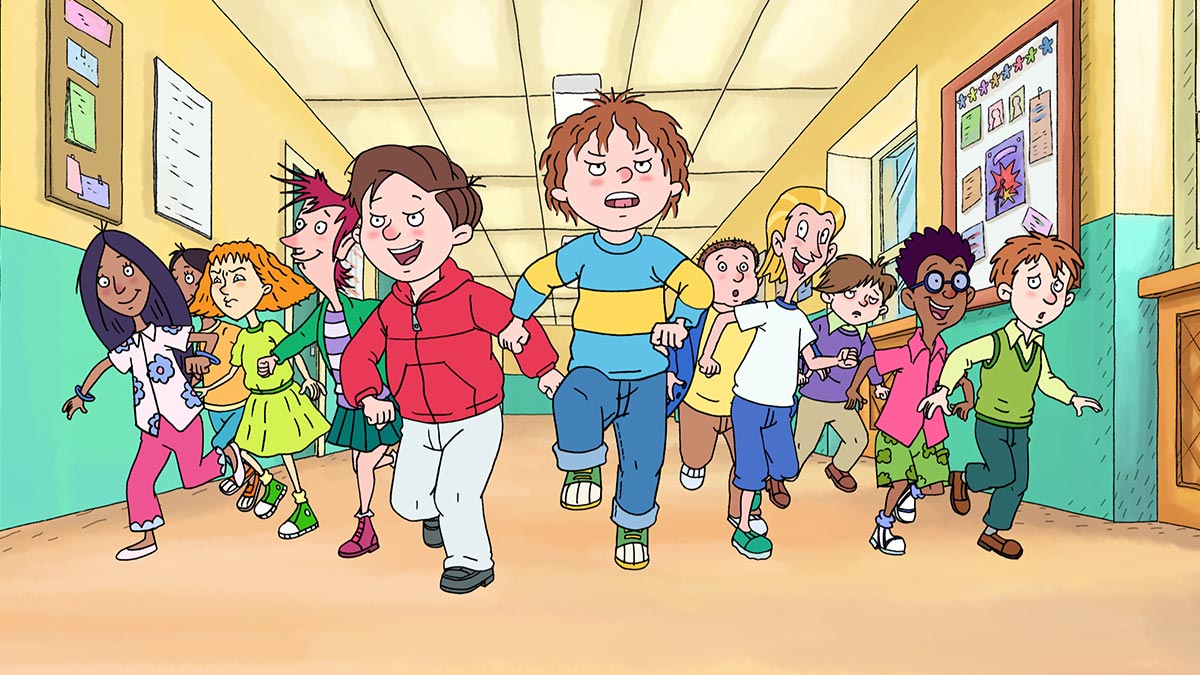 Find Horrid Henry in On Demand > Kids
Kids love to watch other kids (even cartoon ones) getting into trouble. It's just one of those things. And Horrid Henry is no stranger to trouble. From dodging homework to planning pranks, he's always up to no good, but that's what makes him so fun to watch!
Back Of The Net
Friday 2 August, 5.35pm, Disney Channel (CH 724). Find it in On Demand > Kids from Saturday 3 August
Cory Bailey is fanatical about science and can't wait to attend the Harold Academy Australian Semester at Sea. The only thing is, she's boarded a bus going to the Harold Soccer Academy. It looks like Cory is going to have to learn to bend it like Beckham! Drawing on her science smarts, she soon gets the hang of things and endeavours to combine her love of science with football.
Plus many more!
Like what you see? Well, there's plenty more where that came from! Here's what you can look forward to in the coming weeks.
Mighty Mike
Find Mighty Mike in On Demand > Kids from Thursday 8 August
Mighty Mike revolves around a little pug named Mike and his eclectic bunch of friends, which includes kittens, raccoons and turtles. The seven-minute episodes are a cross between Tom And Jerry and home videos featuring pets, and feature gorgeous, hyperrealistic animation.
Guardians Of The Galaxy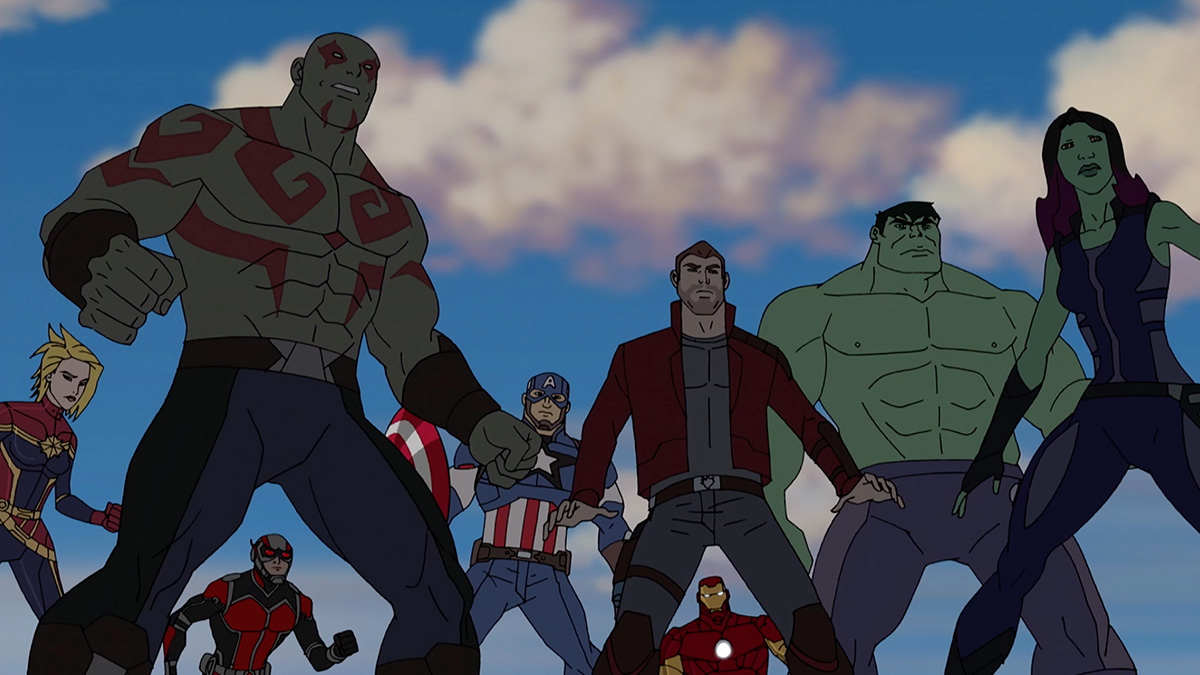 Find Guardians Of The Galaxy in On Demand > Kids from Thursday 8 August
Guardians Of The Galaxy follows the animated exploits of everyone's favourite intergalactic Marvel superhero team. Set outside the MCU timeline, you'll love watching your favourite heroes joining forces in each episode.
Best Bugs Forever
Find Best Bugs Forever in On Demand > Kids from Thursday 8 August
Best Bugs Forever follows a group of colourful insect pals. They may live in a human motel, but its walls hide a sprawling insect metropolis, home to hundreds of fellow creepy-crawlies.
101 Dalmatian Street
Find 101 Dalmatian Street in On Demand > Kids from Monday 26 August
101 Dalmatian Street is a creative reimagining of Dodie Smith's 1956 novel and Disney's 1961 movie. Set in modern-day London, it explores the lives of Dalmatian siblings Dylan and Dolly, their 97 siblings (all with names beginning with "D"), and their parents Doug and Delilah.
Victor And Valentino
Find Victor And Valentino in On Demand > Kids from Wednesday 28 August
Did you know, Victor And Valentino began life as a college thesis? Created by Diego Molano, a writer/storyboard artist who has worked on The Powerpuff Girls, it follows two half-brothers and their grandma as they investigate supernatural events in the town of Monte Macabre.
Want even more kids TV?
From cartoon canines to awesome aliens and more, we've got everything you need to keep the little ones entertained on our Planet Kids homepage.
Box Sets/Exclusives: Available to Full House (XL) customers on TiVo®/Virgin TV V6 box only. Content is variable and shows/series will be added and withdrawn monthly.
On Demand: Content available to view depends on TV package. Time limits apply for viewing chargeable On Demand content – see virginmedia.com. Once purchased, all chargeable On Demand content must be viewed within 48 hours. Premium channels and upgrades must be kept for at least 30 days.
Image credit: Marvel's Guardians Of The Galaxy © Disney