Skip to main content
Get even more of the TV, movies and live sport you love with Prime Video
By Virgin TV Edit
Looking for exclusive dramas, blockbuster movies and incredible live sport delivered straight to your all-singing, all-dancing V6 box? Then you're in luck, because Amazon Prime Video is available on Virgin TV!
It's available to all Virgin TV customers with a V6 box, powered by TiVo®, and a subscription to the service. Simply sign up to Amazon Prime Video via their website, and you can log in on the box. And because Prime Video is fully integrated into TiVo®, you can search without even going into the app. Just select Search & Discover from the Home menu and type in the name of the show or movie you're after. Simples!
Want to know more about some of the absolute beauties you'll be able to enjoy on Amazon Prime Video on Virgin TV? Feast your eyes on this little lot…
Soulmates
Set in the near future, this anthology series (which is co-written by Black Mirror's Will Bridges) centres around a test which is able to tell you who your perfect partner is. Sounds good, right? Don't be so sure. With all kinds of philosophical dilemmas at play, the course of true love never did run smooth...
Star Trek: Picard
This Patrick Stewart-fronted show, set 20 years after the events of 2002's Star Trek: Nemesis, sees the return of Jean-Luc Picard. It has a very Logan vibe about it (which Stewart also starred in), and we're all in for it.
Little Fires Everywhere
This tense drama finds the idyllic existence of the Richardson family (including mum Reese Witherspoon) coming undone with the arrival of a mother (Kerry Washington) and daughter into their lives.
Good Omens
An angel (Michael Sheen) and a demon (David Tennant) working together to stop Armageddon? From the minds of Terry Pratchett and Neil Gaiman comes this darkly funny, all-action miniseries based on the beloved novel.
The Marvelous Mrs. Maisel
Name any award, and the chances are this show about 1960s housewife turned stand-up comedian has probably won it. If you haven't seen it, then you're missing out on one of telly's very best.
Tom Clancy's Jack Ryan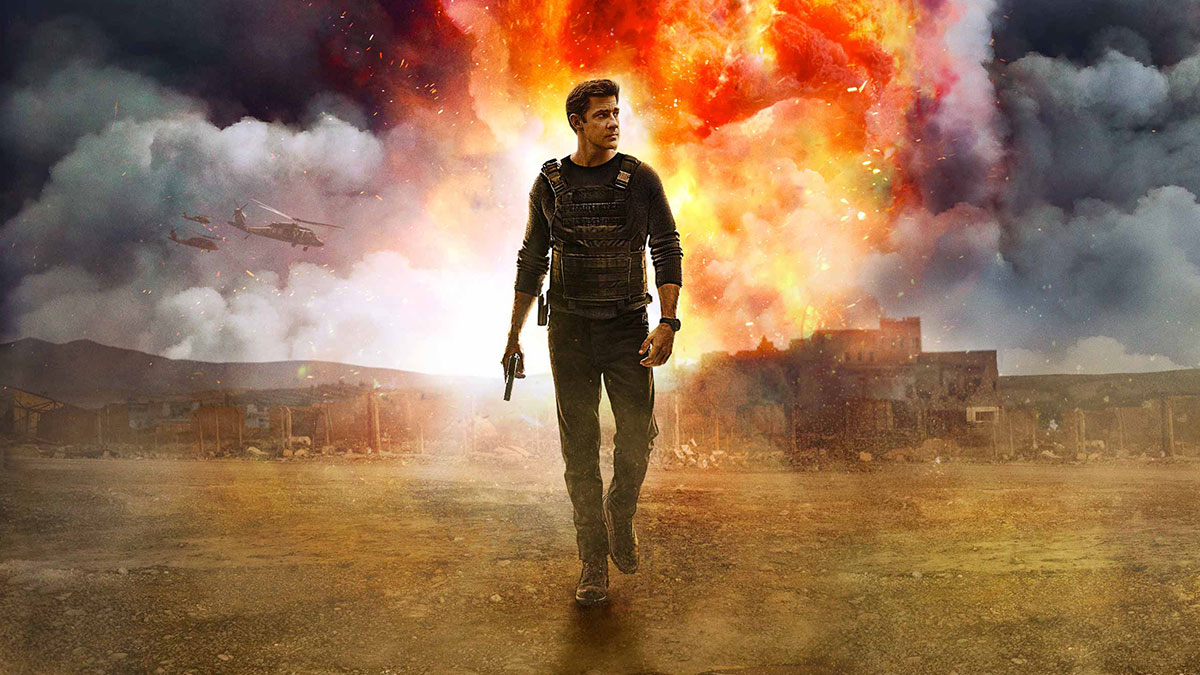 This dramatic thriller starring John Krasinski (the American The Office) sees the titular CIA analyst pulled away from the safety of his desk job and thrust into all manner of dangerous situations. Don't miss the explosive first two seasons, which have wowed critics and fans of Clancy's original series of novels alike.
Hunters
Hollywood legend Al Pacino stars in this conspiracy thriller laced with dark humour about a group of Nazi-hunters operating in 1970s New York City.
Live Premier League football
With over 20 live Premier League matches per season, Prime Video is packed with top-flight football. Whether it's the title race or the battle to avoid the drop, expect twists, turns and plenty of nail-biting drama. Here's what you can watch this February...
Southampton v Wolverhampton Wanderers
Sunday 14 February, 11.30am, Prime Video
Everton v Manchester City
Wednesday 17 February, 7.30pm, Prime Video
Live WTA and ATP tennis
From the US Open to loads of tournaments from the ATP Tour and WTA Tour, follow the ace action from across the world of tennis on Prime Video.
The Boys
Starring Karl Urban (Star Trek Beyond), this superhero series from Supernatural creator Eric Kripke is as gritty as it is violent. With two seasons already available to watch, a group of vigilantes set out to take down corrupt superheroes who abuse their powers.
The Grand Tour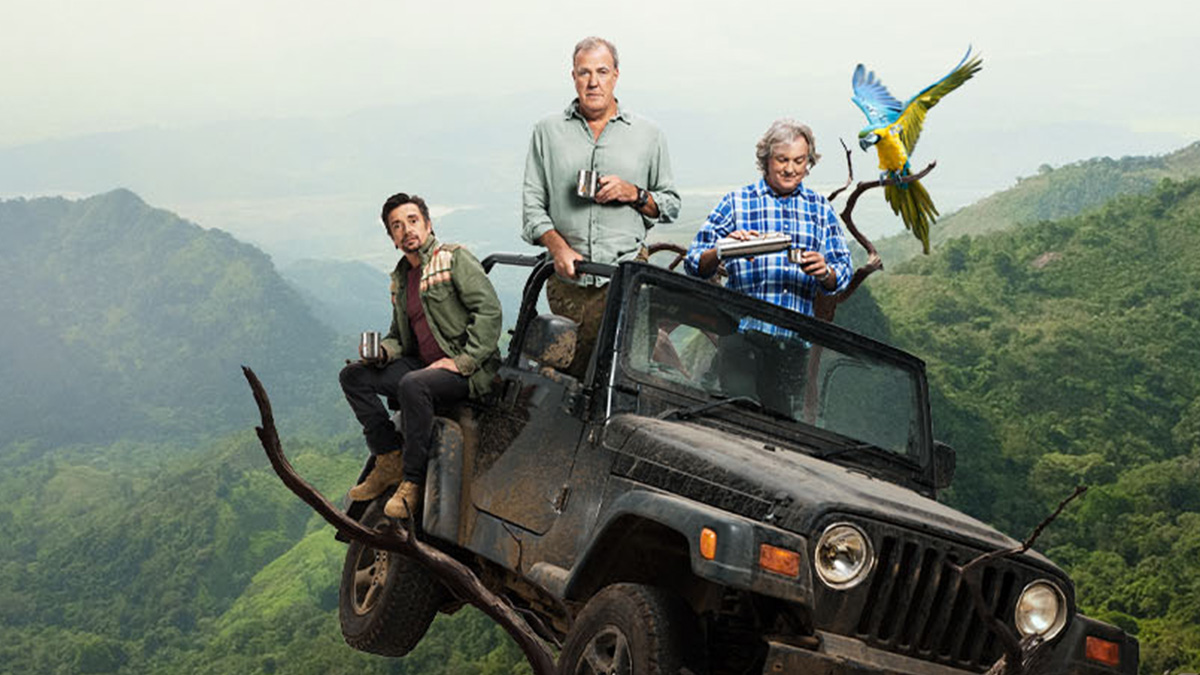 Jeremy Clarkson, Richard Hammond and James May each cut a much more mature figure in their car show. Nah, just kidding – if anything, they're up to even more mischief. Expect absurd stunts, extreme journeys and cars that'll leave you drooling.
Truth Seekers
Created by nerdy dream team Nick Frost and Simon Pegg, the duo star in this horror comedy about a group of small-time paranormal investigators who uncover a terrifying conspiracy.
Upload
In a future where humans can upload themselves into their choice of afterlife, a recently deceased man struggles to come to terms with his early demise. Created by Greg Daniels (Parks And Recreation).
Stayed tuned for more on Prime Video
Keep your peepers on Virgin TV Edit for all the latest news and previews on the shows and sports coming soon to Prime Video.
But wait, there's more! What to watch over the rest of the year
There are loads more TV, movies, sports and entertainment to watch out for in 2020. Check out our pick of the best new TV coming this year and a round-up of favourite returning shows too.